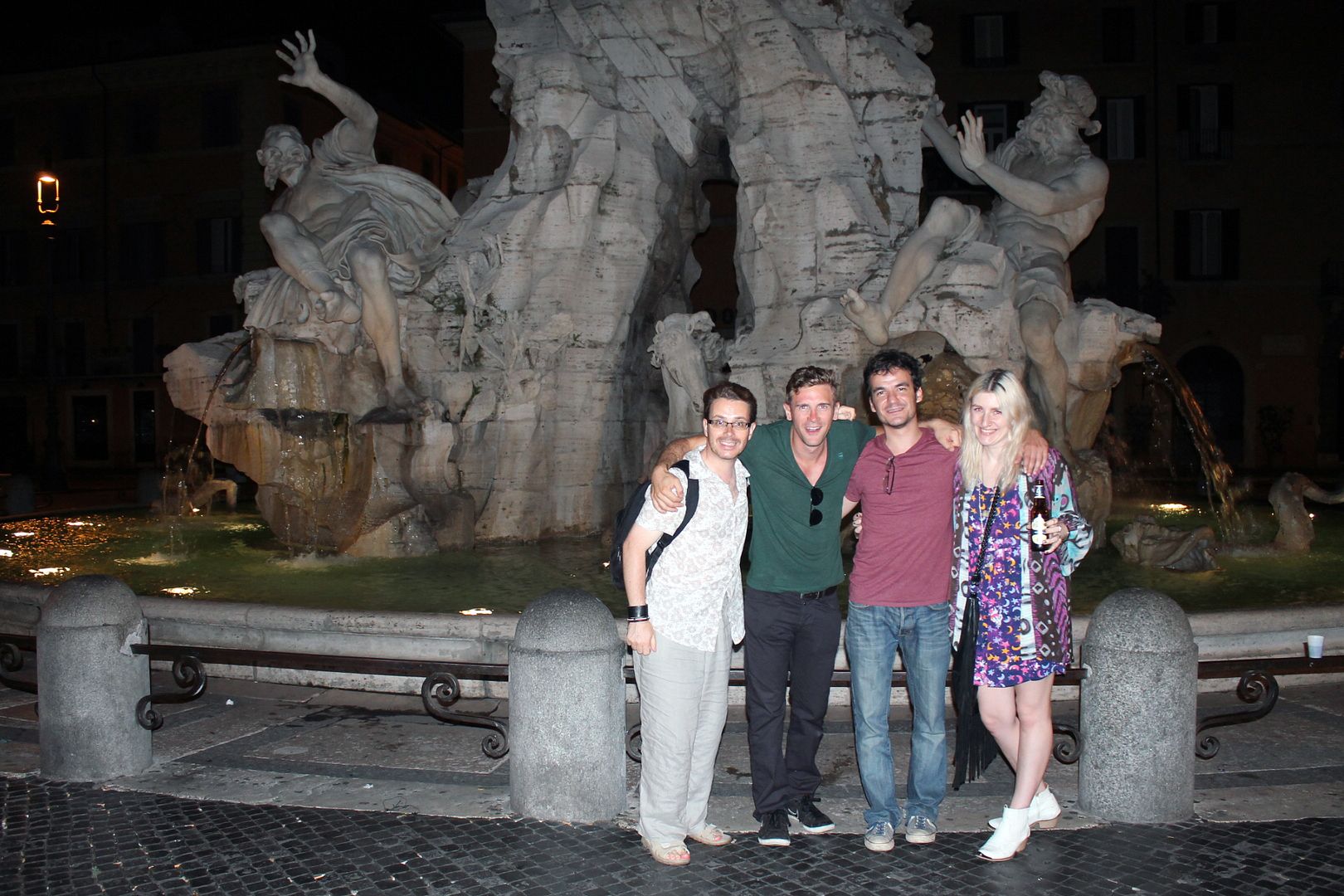 When in Rome, do as the Romans, the old saying goes. Well, in August most Italians leave Rome as it becomes inundated with tourists from all over the globe, as I found myself alone (due to a series of unfortunate events) in the ancient Italian city.
The first meal I ate was a McDonalds in Termini station - shameful, really, in the land of perfect pizzas and gorgeous gelato (and I don't even like McDonalds!!). But I needed somewhere familiar to get my bearings as I didn't even know exactly where my hotel was, so totally unprepared for this trip was I. I was to find almost the entirety of Rome is covered by WiFi.. but only if you have an Italian SIM card. Doh. So I resorted to Plan B in finding my hotel; wandering aimlessly in the wrong direction before finding a map, which eventually pointed me in the correct direction of my hotel.
Much of the trip continued in this same vein: eating some ice cream/pizza, wandering around, looking at things, stumbling upon the Coliseum/Pantheon/Trevi fountain/park full of a thousand cats, marvelling, eating more ice cream/pizza. I also went to some Couchsurfing meetings which is genuinely the greatest decision I could have made. These were full of people in the same boat as I, wanting company to drink, chat, and explore Rome with; I even made friends with some native Romans who were happy to show me around their city, and at night time too, when it's most glorious. Chris arrived for the last three days of my trip and I was overjoyed to show him around as I had been shown around, as if I'd been there all of my life.
My greatest Roman tip is to explore after the sun has gone down, as all of the tourist things are much quieter and lit beautifully. Most bars offer a take-away service and although none of my Roman friends could clarify whether drinking on the streets was legal or not, we walked around with bottles of beer and none of the police batted an eyelid. An evening must also be spent with a picnic (or takeaway pizza) and a bottle of wine on the Spanish steps, as Chris and I did on his first night. Rainy it may have been but we were blissful underneath a poncho and an umbrella.
Dunking your feet in fountains, eating
€
15 ice creams and pizza for brunch; Rome is all about the simple pleasures. I love it and feel it is my city and I want to live there.
I'm wearing: majority is Minkpink, with some Evil Twin, a vintage dress, & all shoes are Topshop