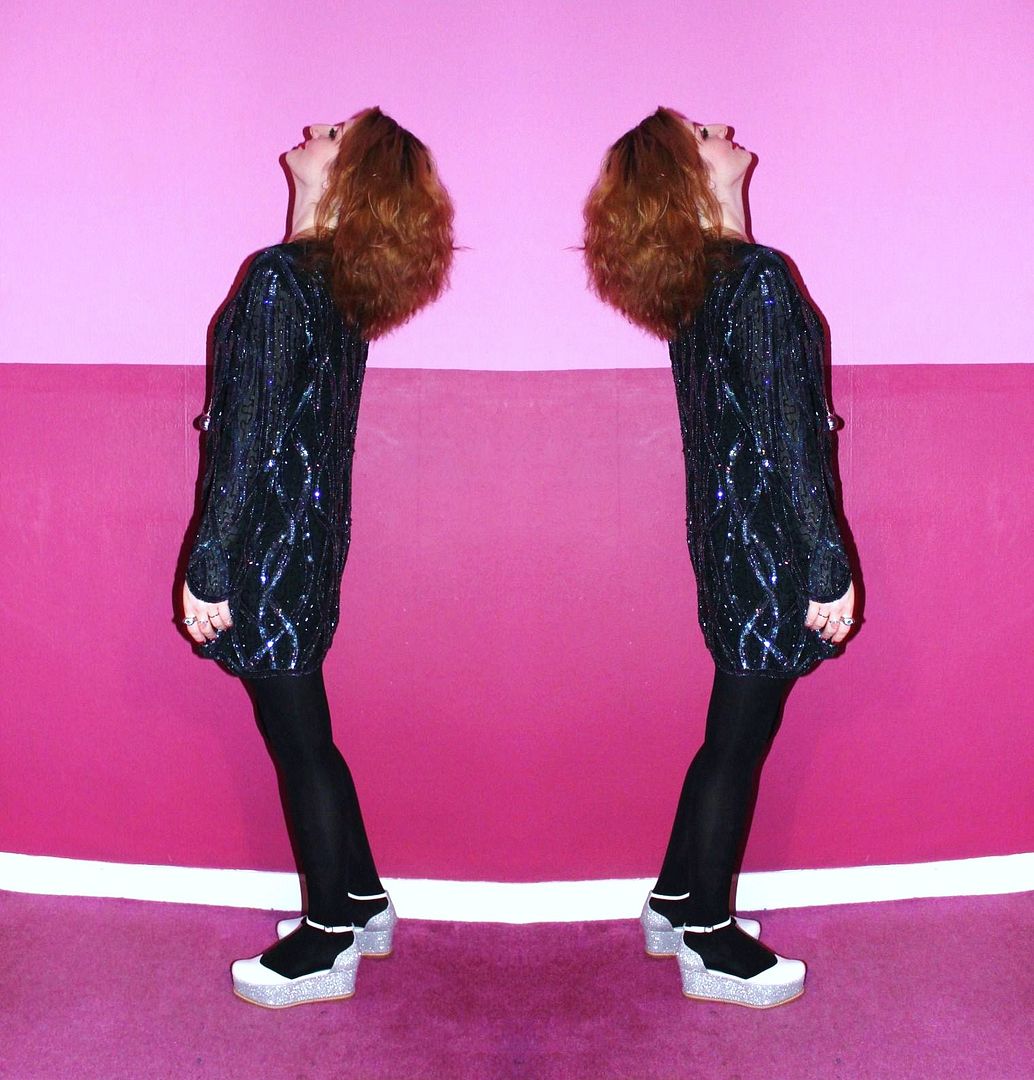 This has got to be one of the sparkliest outfits I've ever worn! In fact I was wearing my glitter tights with it, but that was just
way
too much. Being dressed as tinsel was fitting, then, for my annual Christmas Eve trip to the fine establishment of Wetherspoons in my home town. We branched out this year with a drink in the rock pub next door; they had a DJ on and with it being way after midnight at that point I even had a wobble around on the dance floor.
Christmas Day was fantastic, a really lovely time with my family and Chris too, who for the first time in our relationship spent the day with the Harradines. He had more presents to open than the rest of us put together.. spoilt brat (though I can hardly complain about the quality and quantity of my own gifts). Unfortunately my dad was admitted to hospital on Boxing Day and put onto a ward with a load of old ladies, but was released today. Hooray! It does make you grateful to those who give up their Christmas to work in essential services, and appreciate just how lucky you are to spend time with family and friends over the holidays.
These thoughts kept me going through the past two days working on the front line of the January sale battlefield. I've been working in retail for about a million years now and I can honestly say these past few days have been the busiest I've seen; and where manners go at sale times is beyond me. I've tried my best to smile my way through it but I was grateful for a day off today - spent in bed with my cat, reading. I finished High Fidelity, and read The Perks of Being a Wallflower in its entirety. Both come highly recommended from Dotty's Book Club!
Vintage Frank Usher dress