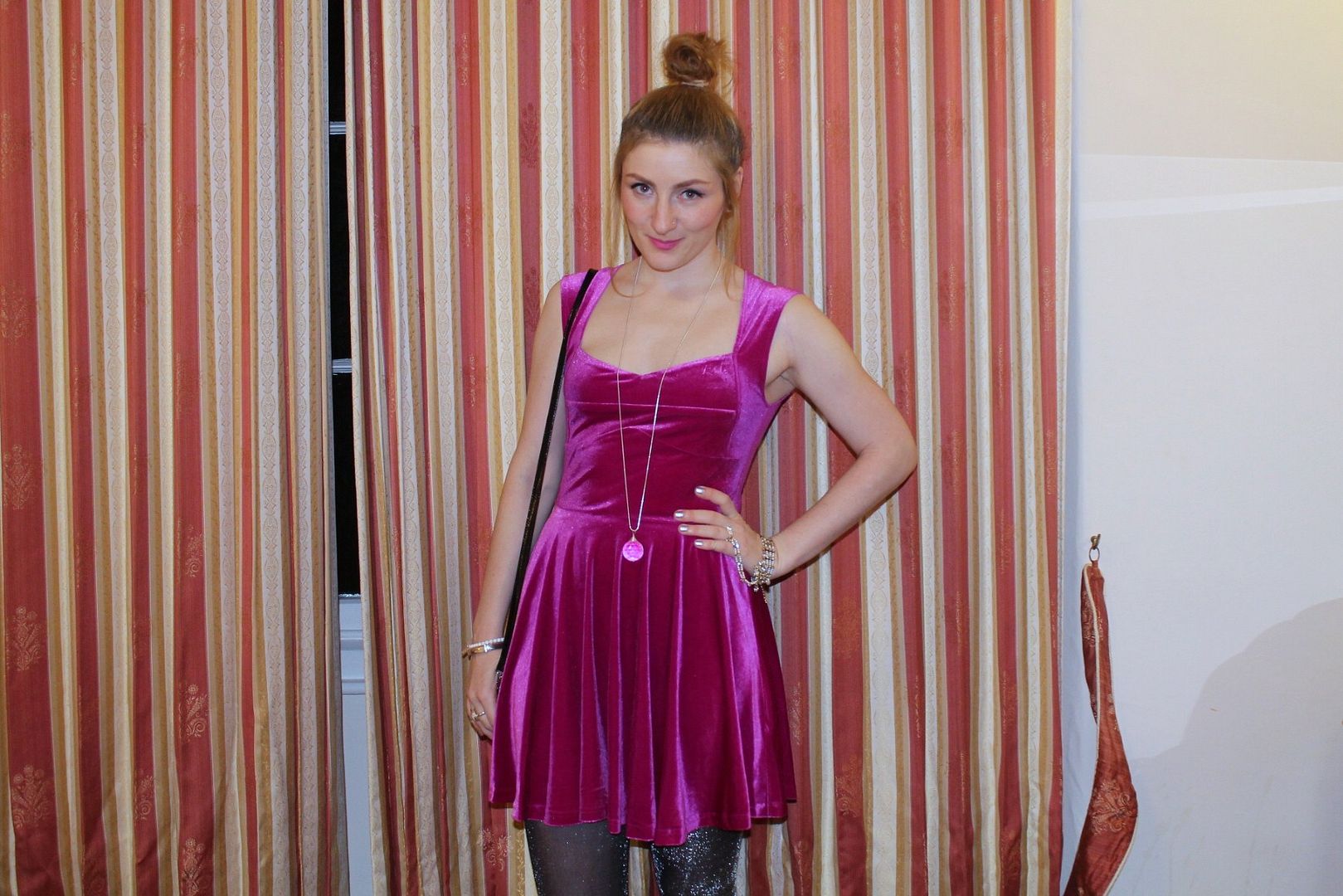 A fashion blogger walks into a room.. and immediately scopes out the best spot for outfit snaps. Am I right, or am I right? I was pretty pleased to find that the bed & breakfast I stayed in over the weekend in Grasmere put these curtains up precisely for photographic purposes. They're so kind! But I really would've preferred something that coordinated with my outfit a little better. Maybe pink and white stripes. Or holographic silver. Or galaxy print...
I was in Cumbria for the wedding of one of Chris's university friends (it was a blast - especially with
Ceilidh band Thistle
playing), which meant it was finally time to debut my Minkpink Stolen Moment dress. This dress fills me with such joy - especially the colour, which is as rich and sumptuous as it looks in the photos. My only issue is that it shows up lumps and bumps, so underwear has to be chosen carefully; this is unusual considering it's thick velvet but is a small price to pay for such a beautiful dress!
I bought my dress from Urban Outfitters but have recently discovered
Miinto
, where this dress is
also available
. Miinto pull together the best of indespendent stores across the UK (including those very local to me, like
Eternal Envy
), meaning you can shop boutique brands right from your sofa. Miinto have given a
proper miint
£50 to spend on the site for one of my lucky readers - if I were you I'd put it towards a piece of
Wildfox
or snap up a cute
Gentle Fawn kimono
.
Follow the instructions on the Rafflecopter widget below to be in with a chance. The giveaway runs until midnight on January 2nd - so if Santa didn't
quite
bring what you were hankering after, you can treat yourself in the New Year!
a Rafflecopter giveaway