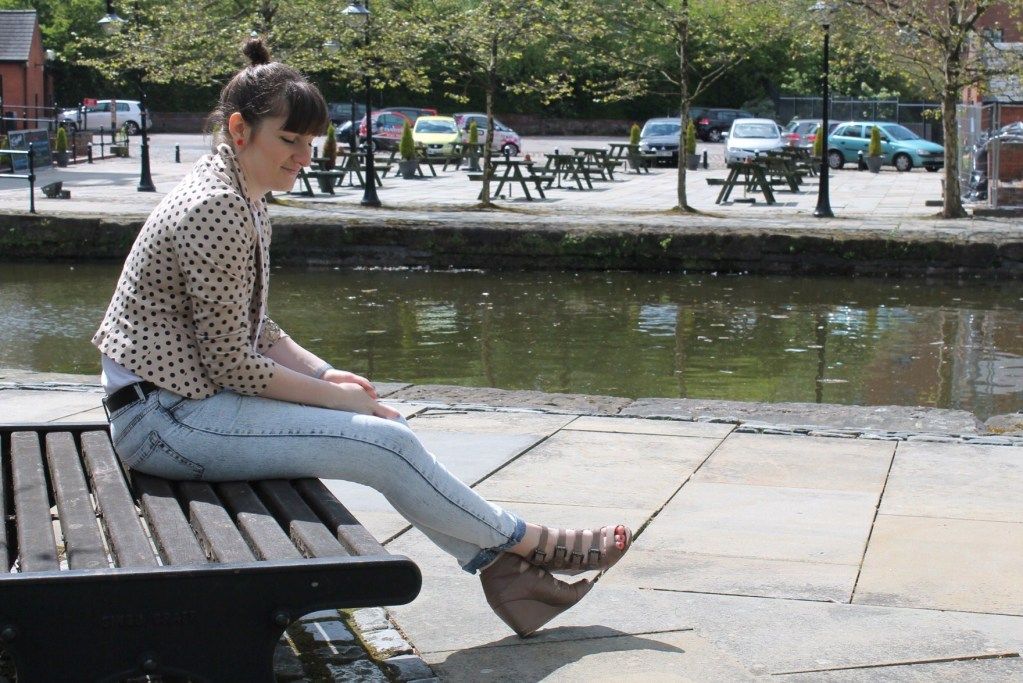 H&M via Red Cross shop blazer & jeans, Chris's tee, ASOS sandals, vintage (can we call ten years old vintage?) New Look pleather jacket
"Have you got any hi-tops?" asked Chris as I got dressed this morning. "Because you look very 80s, very
John Hughes
."
We decided today's bleached jeans and white tee was totally Winona Ryder in Heathers, but forget the hi-tops - I'd already been convinced to wear sandals by
Bottega
's
Sam
.
"I'm embracing summer, I'm just dealing with it" she
tweeted
. Well, I already tried that yesterday wearing shorts and bare legs, and ended up freezing; but today the sun tried its very best to come out, hence my ancient ASOS Surface To Air knockoffs took a turn around Manchester.
I don't own any sandals in-between Havaianas and heeled (or wedged) sandals, so I'm now on the lookout for a chunky pair of flat ones. I'm rather keen on the Acne Ambrosia (though the name makes me hungry - darned diet) but I'm not so keen on the price tag. I hit Zara today after hearing a rumour of something similar but no such luck. Any ideas, Team Shopaholic..? (that's you guys!)
PS. Google tells me "carpe calciamenti" means "seize the sandal", but I have a sneaking suspicion there isn't really a latin word for "sandal"...