Apologies for the silence as of late - I'm going to Ibiza on Thursday and this is all that is currently occupying my mind. I LOVE going on beach holidays and want to live in one. No, not live abroad - live in a beach holiday. Don't worry, you'll still be getting your Dotty fix while I'm away; I have a few posts scheduled, including an interview with Tina O'Brien and a DIY tutorial.
The main purpose of this post is to show you a photo I took earlier of my
capsule holiday wardrobe
. I'm so excited I've finally mastered the technique of a capsule wardrobe - and all but the neon dress and one bikini I owned already! Everything works together, and each piece can be restyled for wearing more than once. Extra bonus is that it all fits in a tiny holdall - meaning no checked baggage fee, and no lugging huge cases around in hot weather. Win!
I'm mainly going to relax, but will be going to a few low-key parties, and will also be street style scouting for
newsicmoos
- so if you're around, look out for the lady in neon brandishing a camera.
Enjoy the British sun while it lasts and I will see you soon!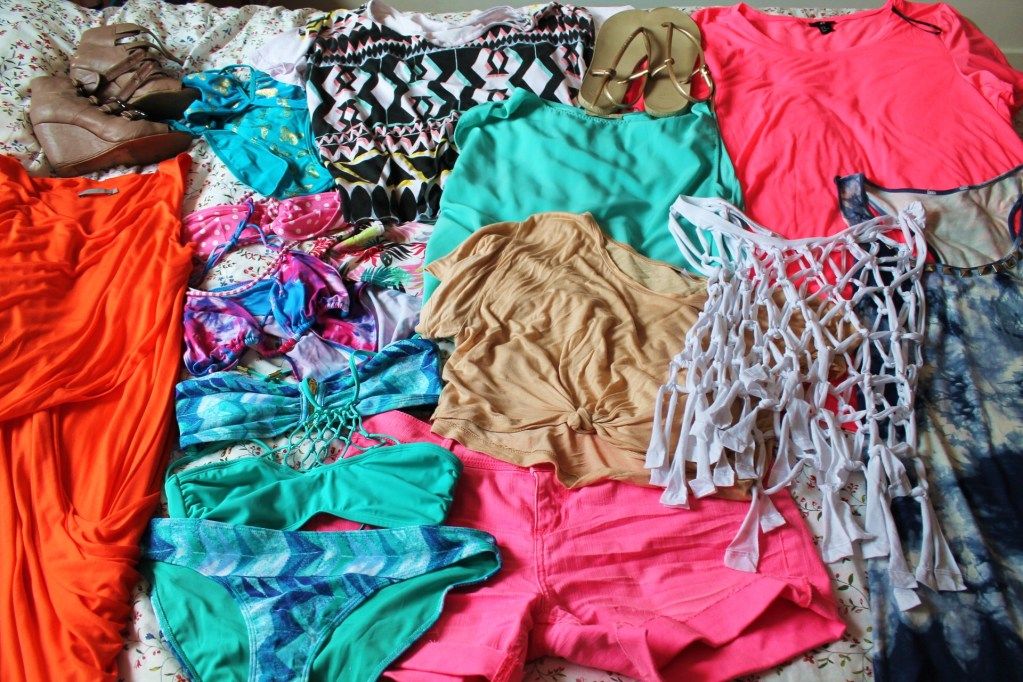 Comfy heels that go with everything, five bikinis, four tees, one pair of shorts, two day dresses, one smart night dress, and a pair of Havaianas sandal-cum-flip flops. Sorted