Growing up, Chester was my nearest city, and once a month or so I popped in for a quick shop. It wasn't as thrilling as going into
Man
chester, the big city of shining lights - or that's how I saw it, with its enormous Topshop and the wonder that is Afflecks Palace. I took Chester for granted, I think, and kept my blinkers on as I popped in to pick up an essential.
Today I visited Chester for the first time in over a year and saw it with fresh eyes. Whether it was because the sun was shining brightly (at last! Hoorah) or that the city really has changed, I walked around in wonderment, scooting up and down the steps of the historic Rows and rattling over the cobbles. The city centre was bustling with activity, with independent boutiques nestled happily between multis, and big-name retailers inhabiting beautiful Tudor buildings.
I spent a long time in
Aliz Vintage
, a store housing vintage Chanel and YSL pieces, along with fabulous lower-priced 1970s lurex dresses; two of which I tried on, one being too large, the other too small. Not my day! I was also treated to a tour of
The éditeur
, complete with a cup of tea and a slice of hat designer
Laura Apsit Livens
's birthday cake.
One disappointing discovery was the rebranding of Browns department store: it has always been a Debenhams but had a strong personality of its own, too. Now it seems Debenhams have clumsily ripped down the Browns sign to make way for their own branding, taking a little bit of Chester's retail history along with it.
How cute..!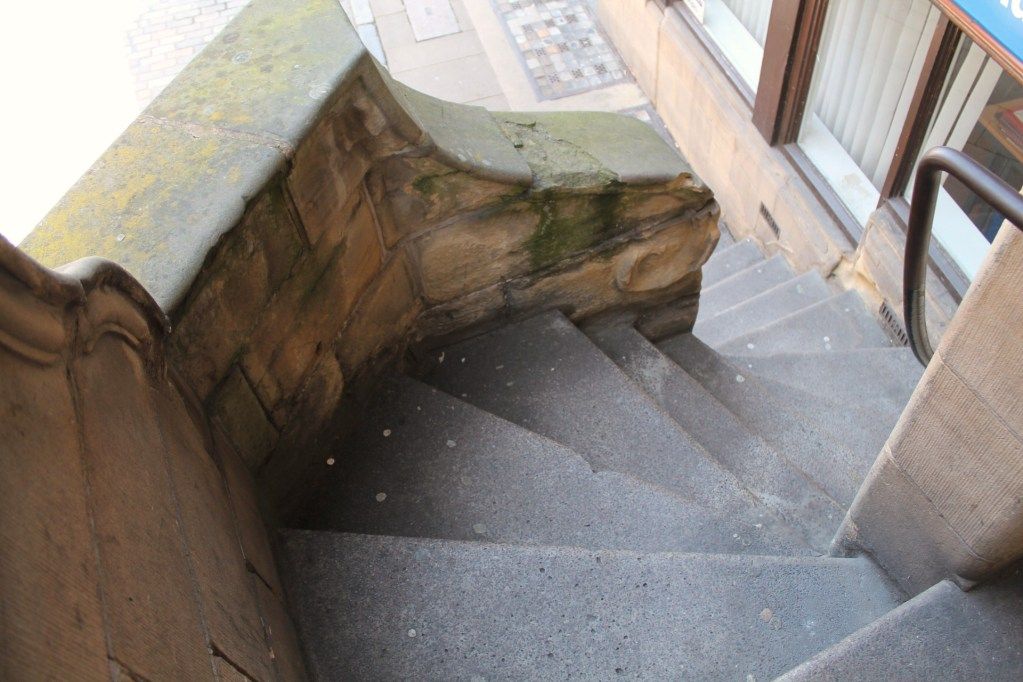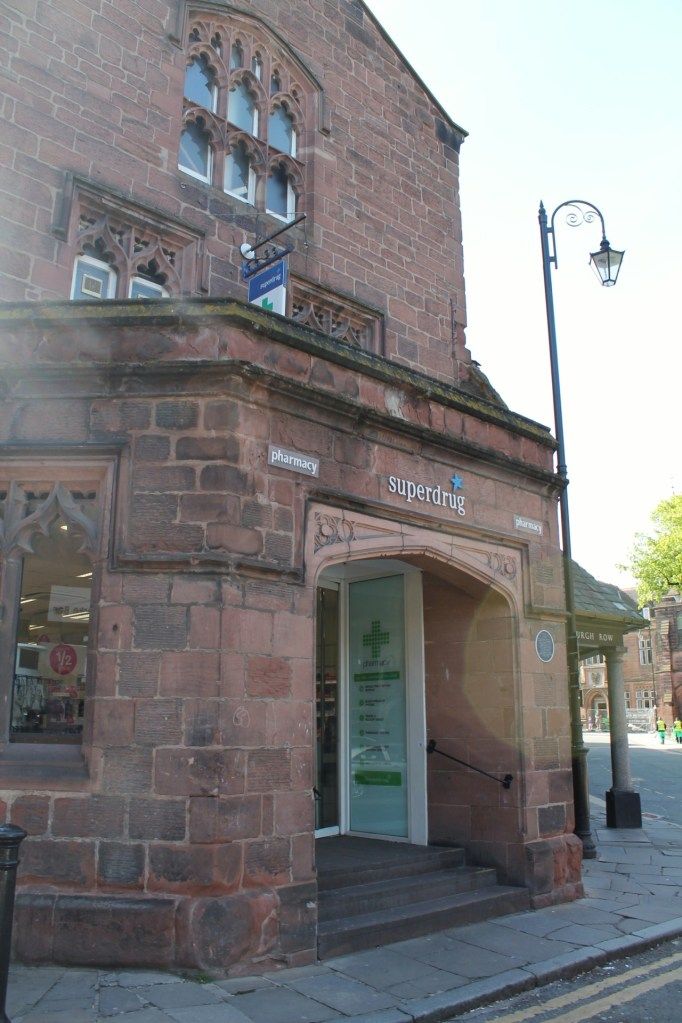 Have you ever seen such a beautiful Superdrug?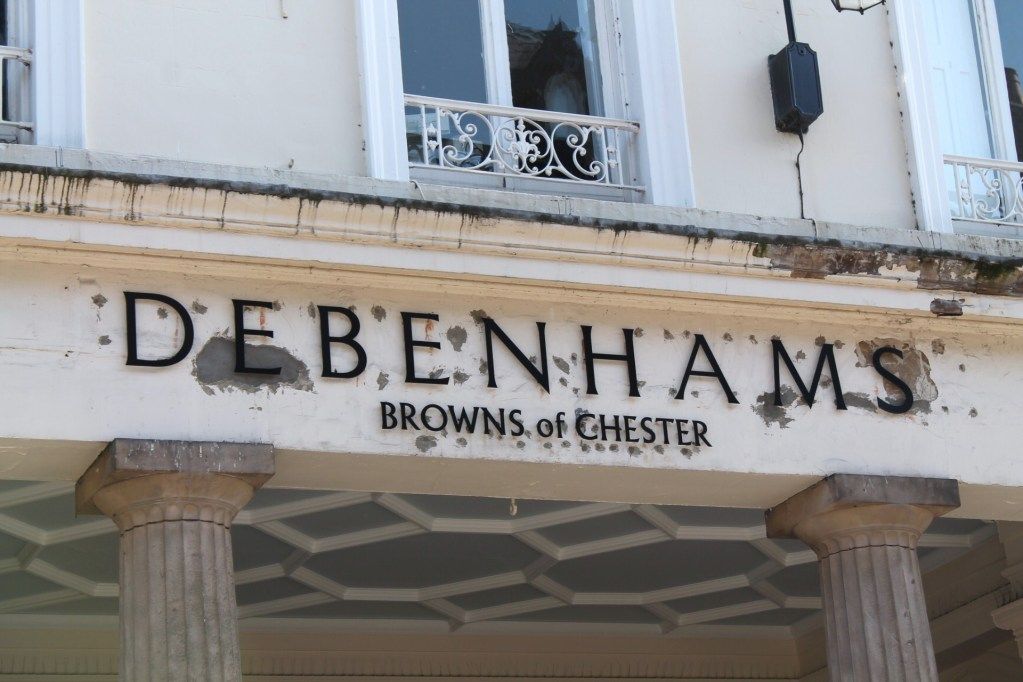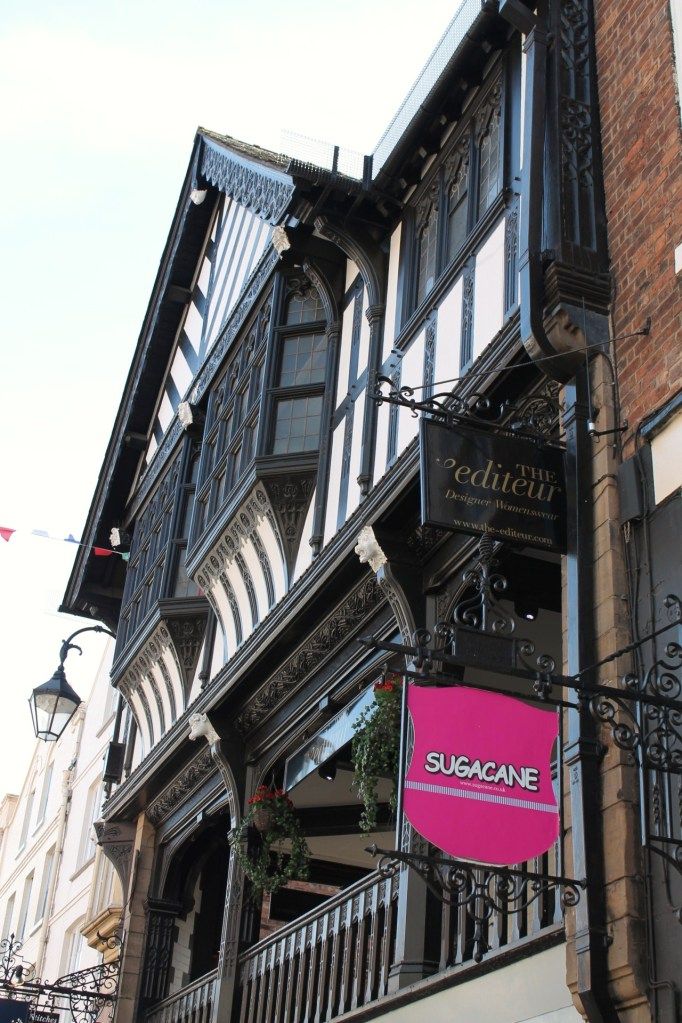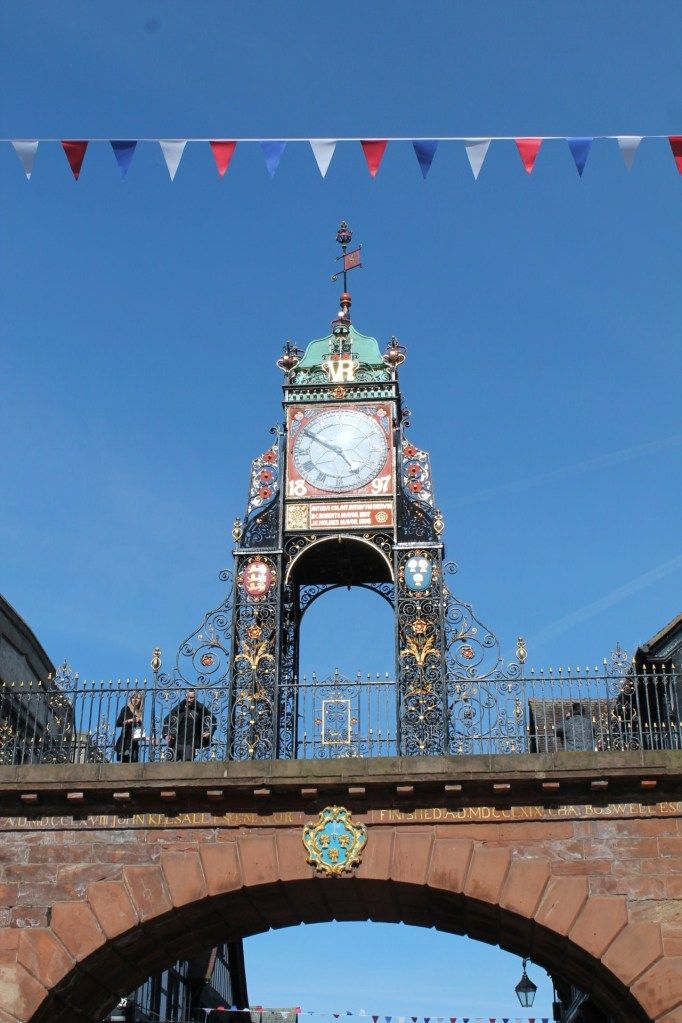 Of course, I couldn't leave without taking a photo of the
second most photographed clock in the world
... especially so well contrasted against a brilliant blue sky!
I loved Chester's bustling mix of independent, British, and multinational retailers, all under wonderful 16th century rooves; perhaps Mary Queen of Shops should take a trip to Chester before she pronounces the Great British High Street dead and buried.