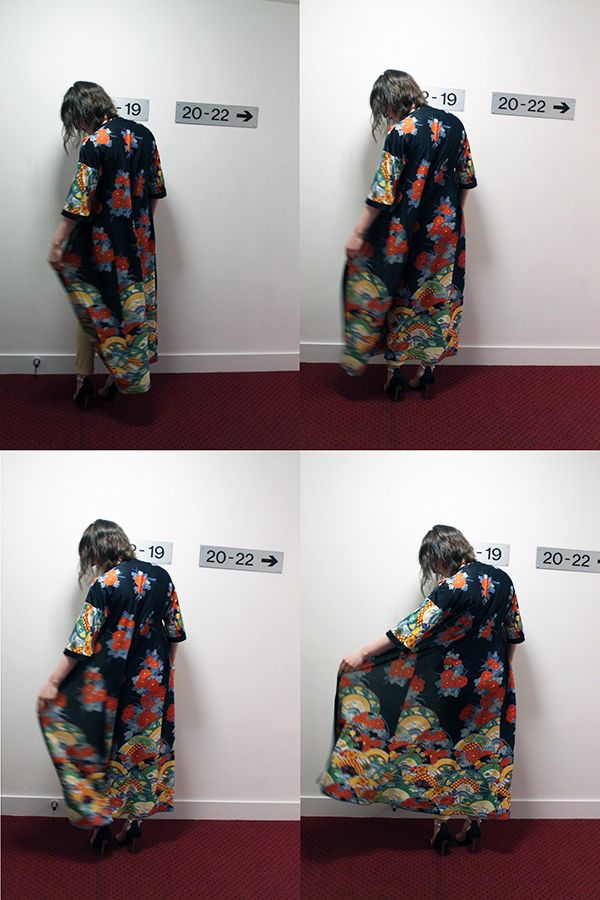 This vintage dressing gown was donated to me by my now-departed Auntie Jean, and has been hanging around in my wardrobe waiting for an occasion (and for me to gather the courage) to be worn outside the house. I've been easing myself into it lately, wearing it little and often, finding that it works a treat with my Aldo Rise shoes and lemon jeans; in the summer I'll be wearing it with cut-off denim in a relaxed pretending-I'm-at-a-festival fashion.
Yesterday I had a makeover at Illamasqua (thanks to
Fashion Catalyst
) and the make-up artist went a little crazy on me,
as you can see here
, then I went a little crazy and bought the deep teal lipstick she had applied. I was told that the eye perceives it as a sexy colour, especially when paired with white eyeliner, as it is the exact negative of the usual red-lip-black-lined-eye combo. I'm more into its quirky qualities than its sexiness but if it comes with the territory then I suppose I'll just have to cope. Please excuse my hair which is in the extremely irritating growing out stages of a bob, flicking out in all the directions I expressly don't want it to flick in. And yes, it's all one colour now!
I have a few tidbits of gossip for you. Firstly I have recently started writing for the
newsicmoos Fashion pages
; there are only a few pieces up so far - including one about awesome up-and-coming shoe designer
Cleo B
- but we have some exciting bits in the pipeline, so stick with us for cool music and fashion crossovers.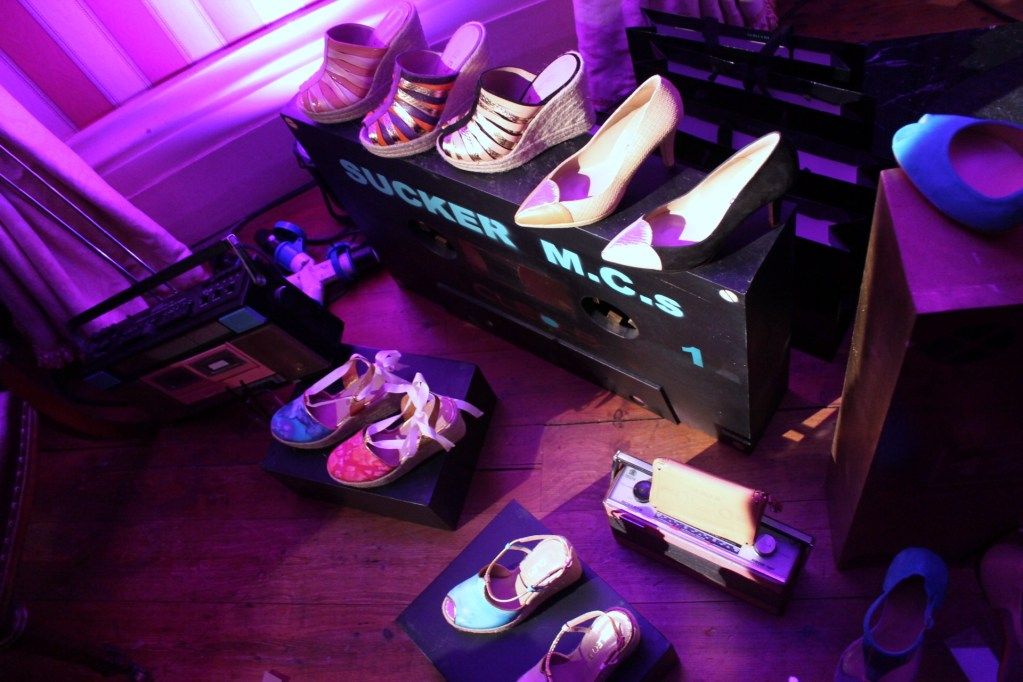 I was photographed ages ago so I assumed it would never go live, but last week I had a picture and a tiny write-up about me in the London Evening Standard.
Sarah Harradine is an international fashion marketing student from Manchester. Sarah is wearing a customized denim shirt from New Look, an ASOS skirt, Topshop Boutique coat, a Versace for H&M neck scarf, Zara bag and Kurt Geiger shoes.
"I'm very trend-led, so I tend to look at an editorial or a catwalk and then find a way to emulate it through high street purchases. My favourite designers are Miuccia Prada and Christopher Kane, but it's the people on the high street that are the most interesting."
So there you go!
Finally, and most excitingly, details dropped about London store LN-CC's latest giveaway a few days ago...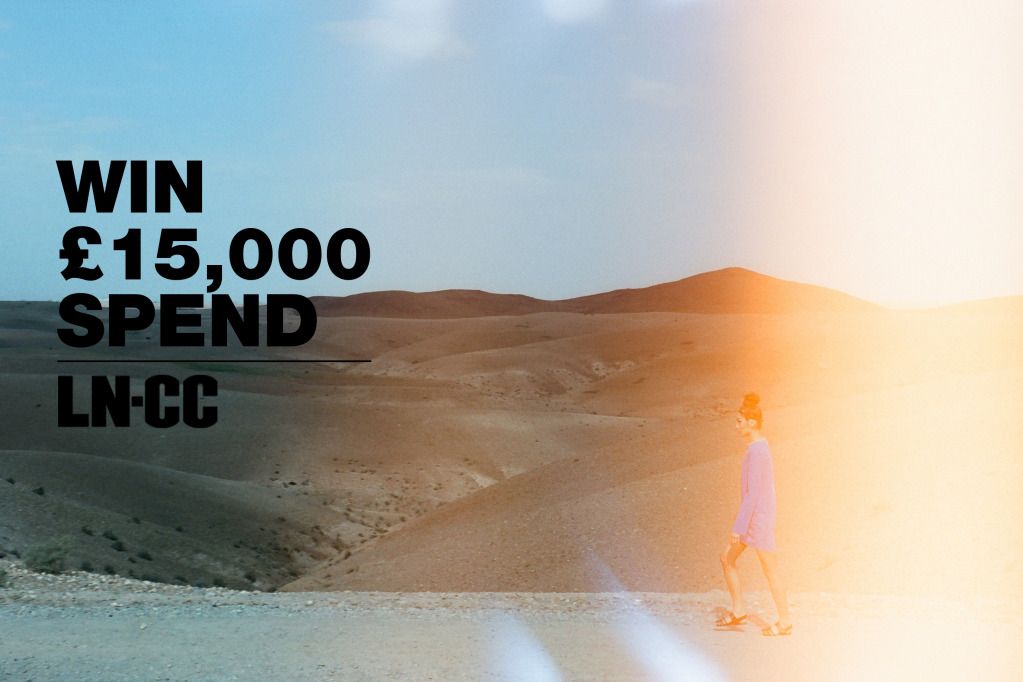 LN-CC
are offering flights to London (who cares that you're in Essex? Travel in style), a three-night stay in a hotel, and
fifteen thousand pounds
to spend in store. Can you imagine what you could do in LN-CC with that much money? I can, and it involves a whole load of Haider Ackermann's shiny tailoring.
Enter here
by providing your email address and that of two friends you feel may be interested in the retailer. Feel free to use my email as one of those interested parties, but I
will
be expecting an Ackermann-shaped thank-you gift if you win..
Stay tuned this week as Fashion Dotty takes another road trip to Cheshire to visit The éditeur's pre-races fashion show, and Mr Dotty will be making a very special guest appearance, playing reporter for the night at Emporio Armani's Elliott Landy exhibition!