Those of you who have seen me in the past few days may have noticed me whistling the Lipps Inc classic and strutting along a little more wiggle than normal. I haven't suddenly become a massive Shrek fan (in fact I've never seen the film.. how bad is that?!). It is because I was whisked away to a Funky Town - or rather,
Bottega
's glamorous Seventies-themed summer fashion show.
The crowd were not only glossy-haired, well-heeled (literally - see McQueen, Louboutin, & Marant above!) and gorgeous, but were also very generous. The event was in support of
Claire House Children's Hospice
and at first count raffle tickets and donations added up to £700 but this was before the real shopping began. With 10% of each purchase made from the Bottega and friends collections available, it was the perfect excuse to shop - and yes, I may have made a purchase. But I had to do it. For charity, darling..!
The Grade II listed building Bolesworth Castle was the evening's venue, which just so happened to be shoe designer
Cleo B
's family home (read more about Cleo B at
Newsic Moos
very soon). Bottega have recently started stocking Cleo's collection and the evening proved to be a fantastic showcase for the pieces - in fact the first two looks were dedicated to Cleo's Rockbox and Jam Master Jay espadrilles and Sucker MCs casette heels.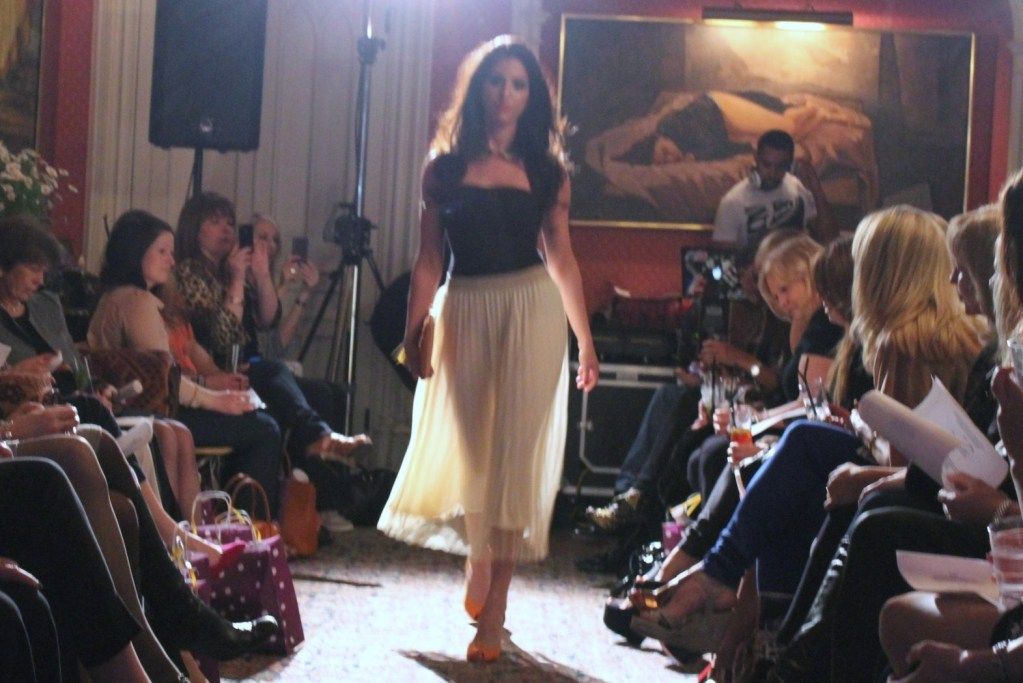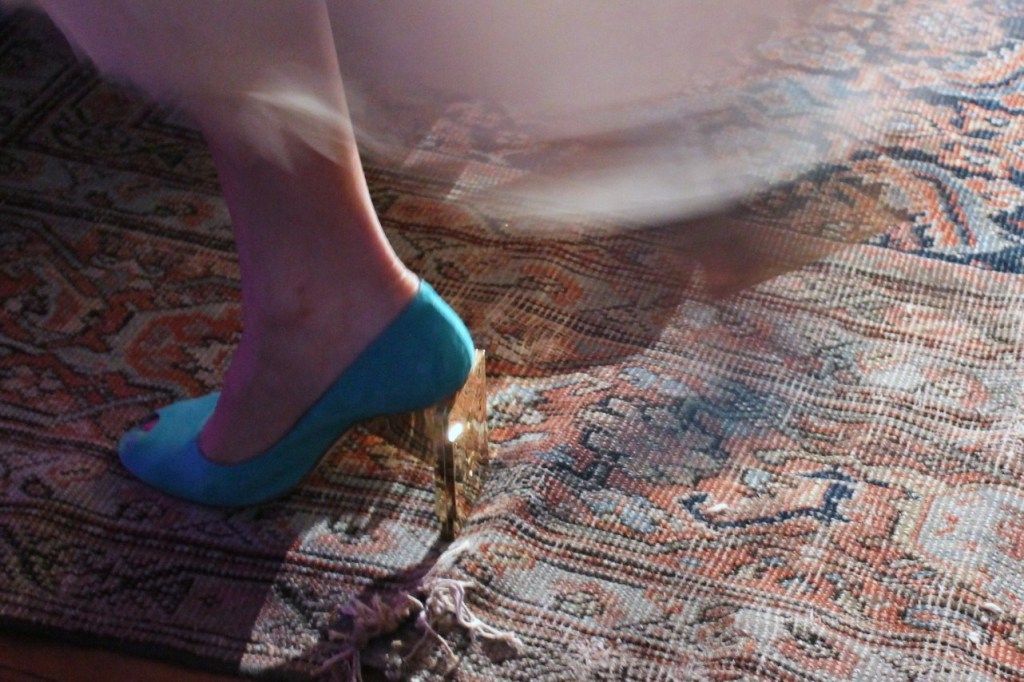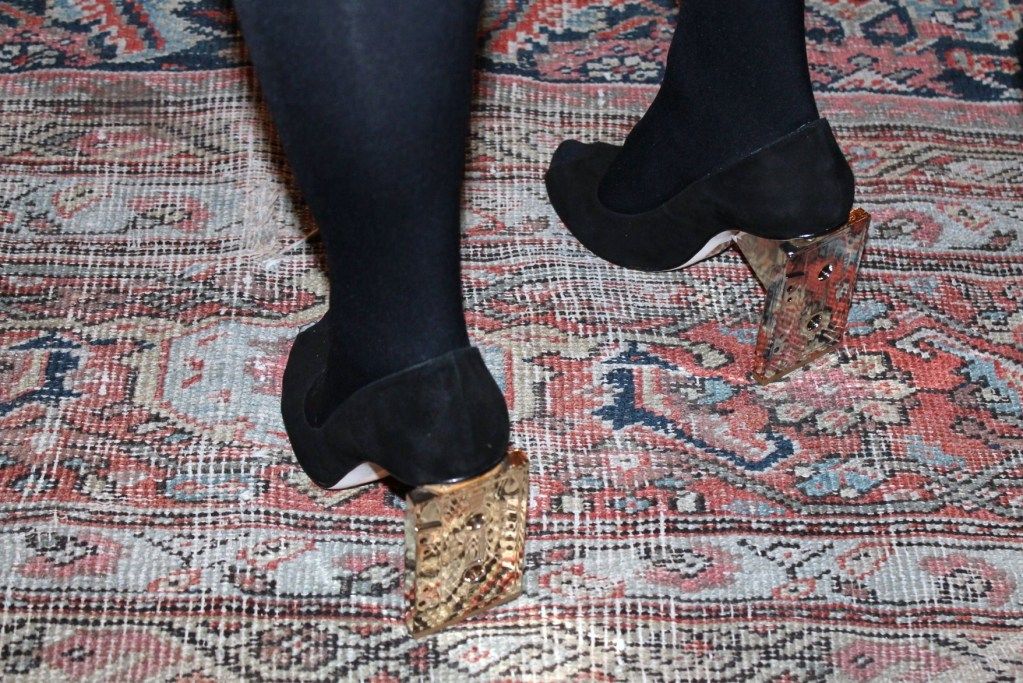 All models wearing Des Petits Hauts Gold Katarina midi skirts and Sucker MCs shoes.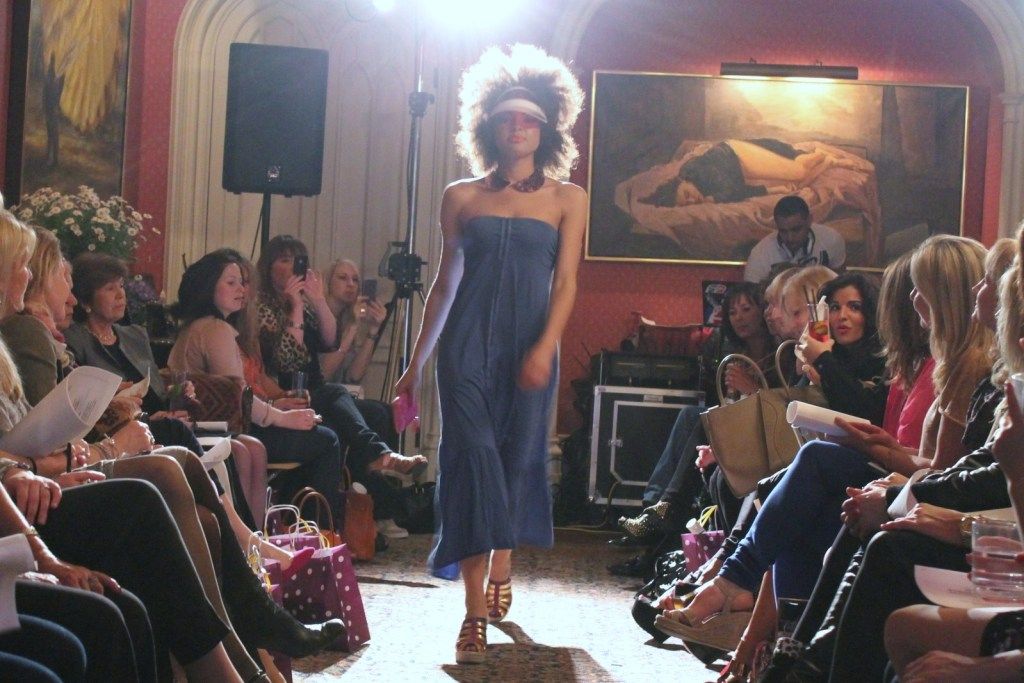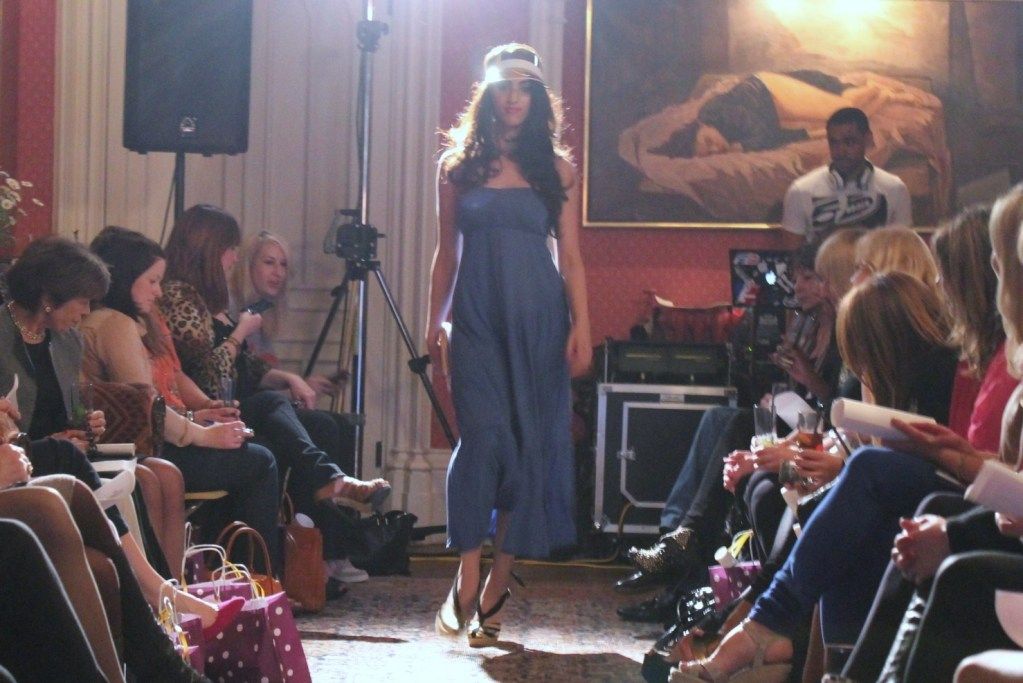 The Jam Master Jay is a classic with a twist - a raffia sole and heel, plus cool metallic and suede straps. Me likey.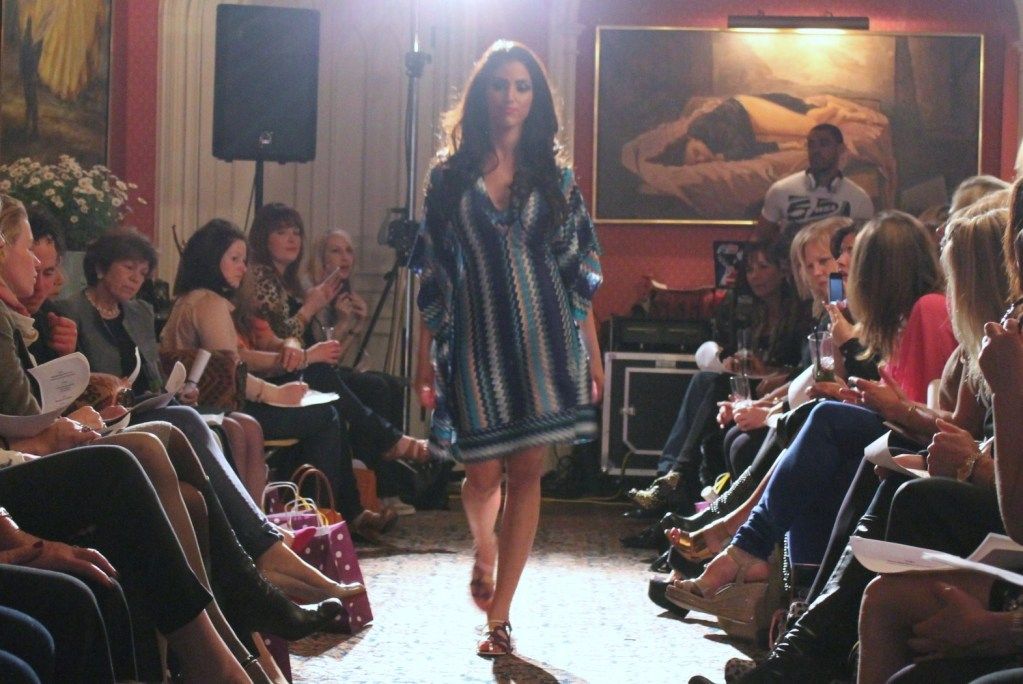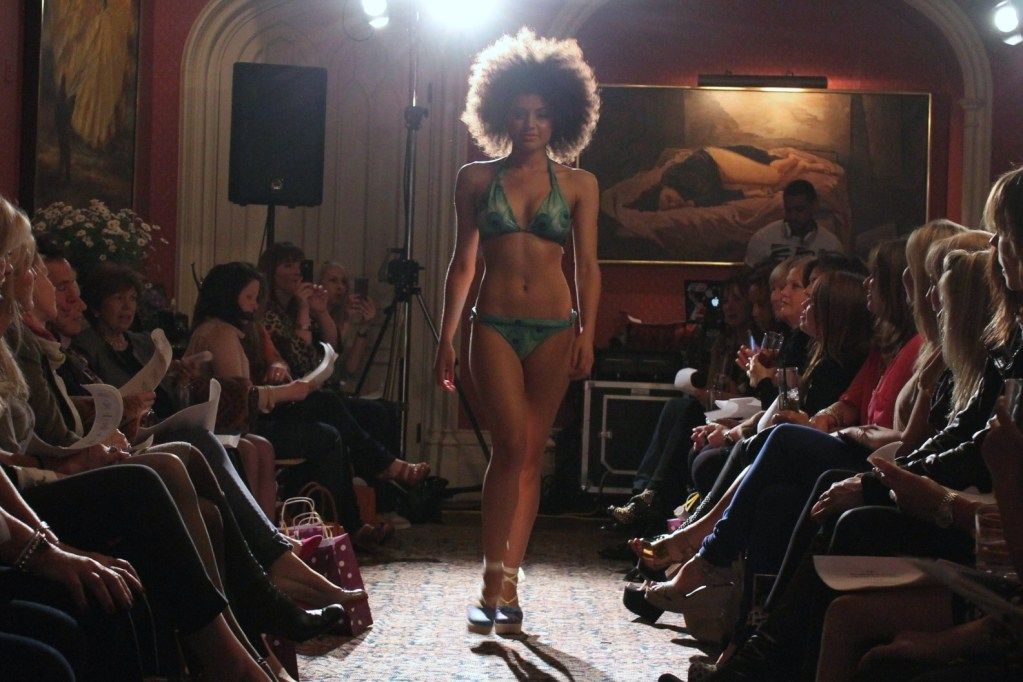 'I'm in Miami Girl' was surely just gratuituous, giving us a chance to gawp at the babe-licious models. So full of attitude and sass, and each one different to the next - perfect casting! I think I'll leave this look to that sexy lot, though I'm sure I could find an inventive way to style the printed We Are Handsome swimsuit.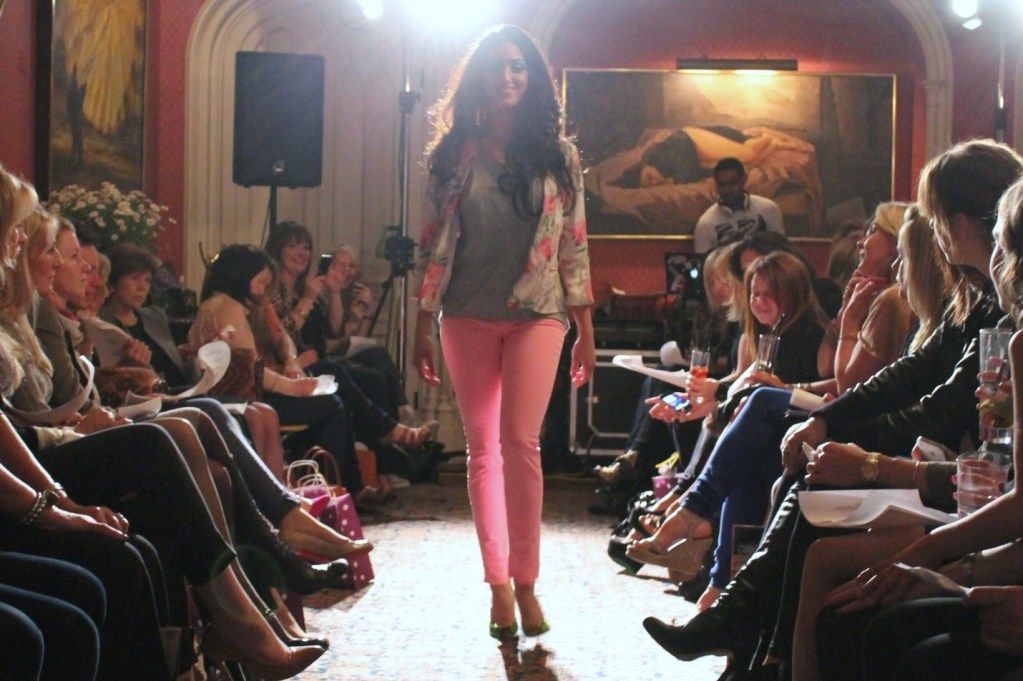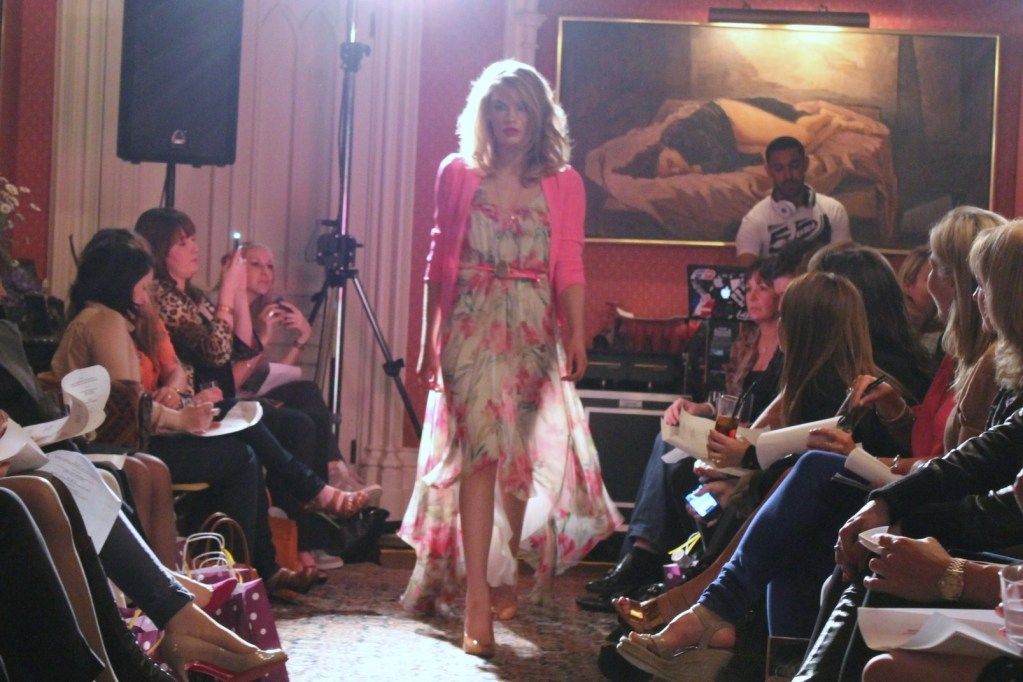 To me 'Le Freak C'Est Chic' was the most wearable and on-trend look of them all. Bottega stocks a fantastic edit of the Olsen's Elizabeth and James label, and each model was attired in at least one piece from the brand. My mum's favourite (did I mention my mum came along? She loved it) was the floral pyjama pants, and I was rather partial to the floral midi-maxi dress - it had a great movement and fluidity.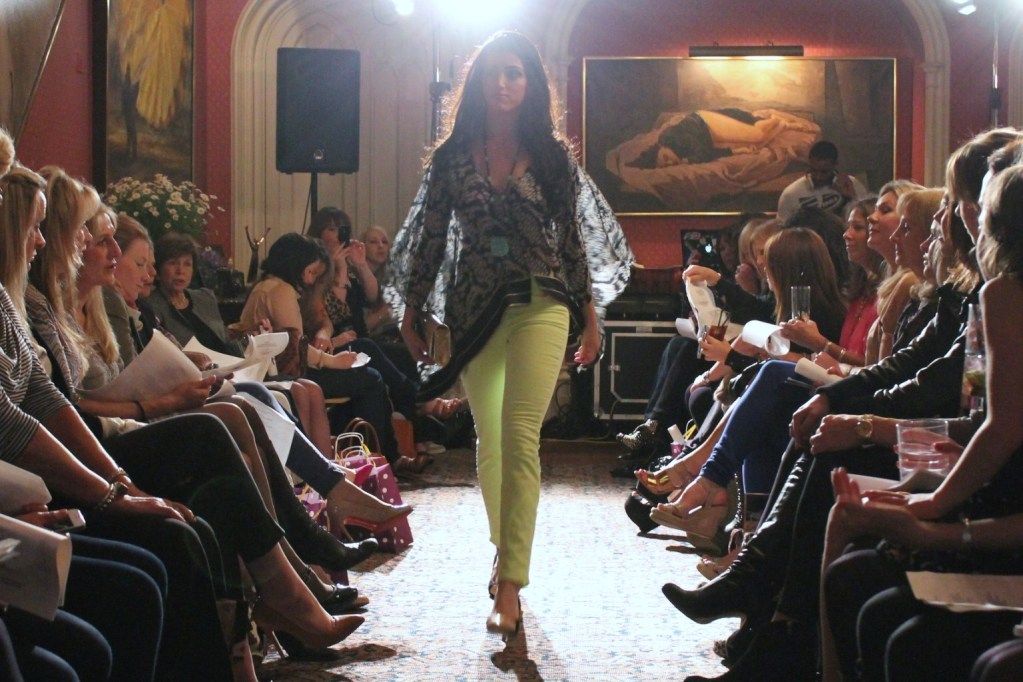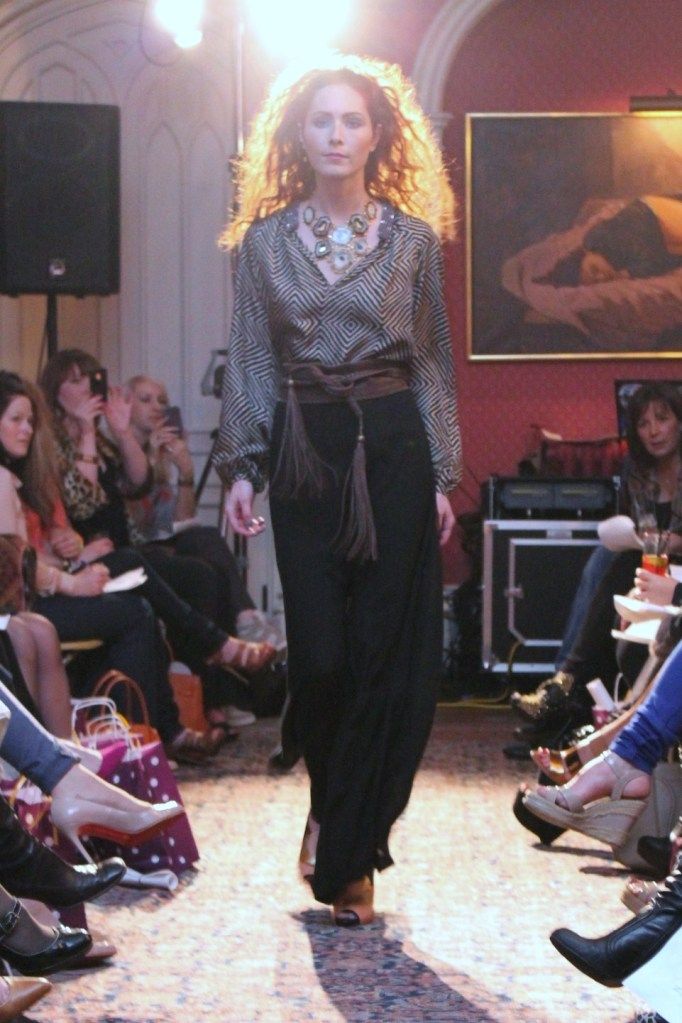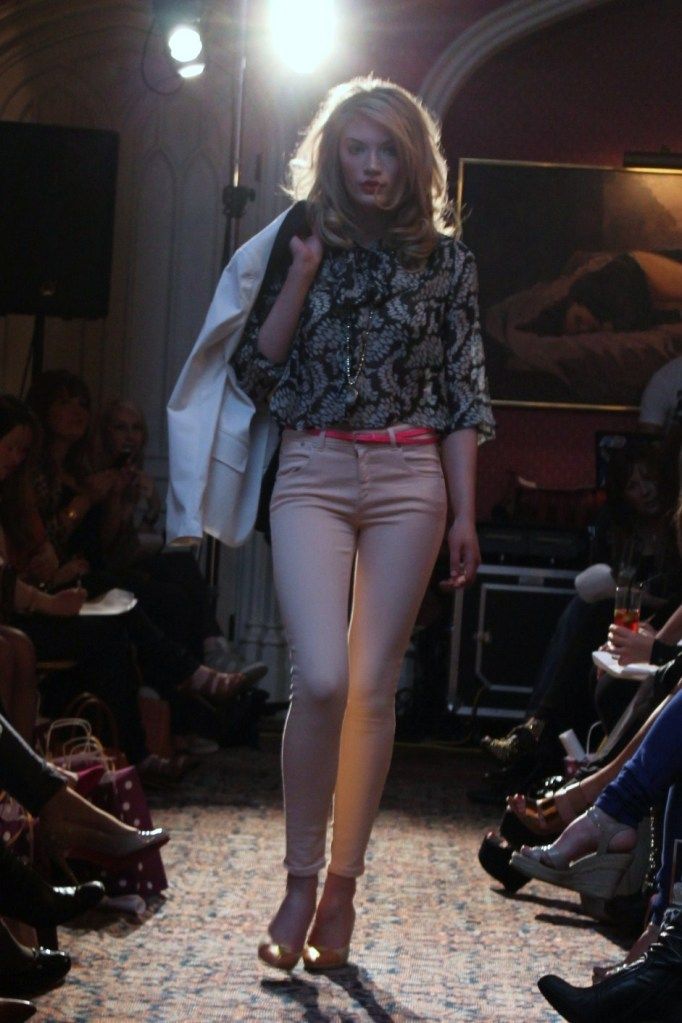 The 1970s references were coming thick and fast as we reached look 5, 'Saturday Night Fever'. A tight-fitting, one-shouldered top tucked into high-waisted flares. A floaty kaftan top, a tassled obi belt. On paper these may sound costume-like but the modern accessories (namely Cleo B) and neon accents kept the looks modern.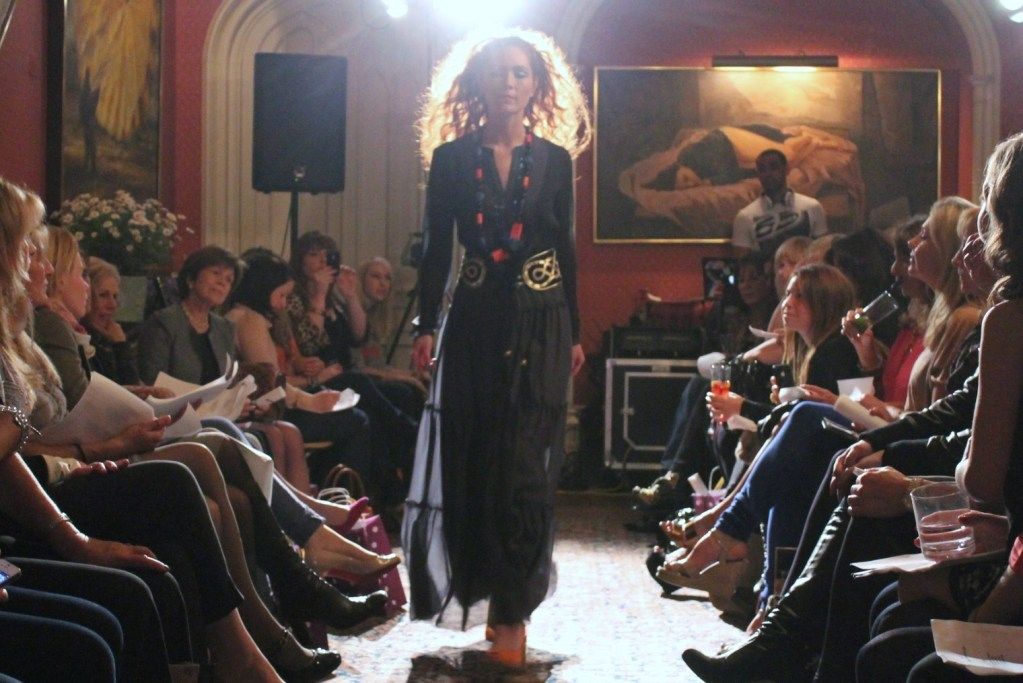 I really wish I could dress like 'Last Night A DJ Saved My Life' every day, though trailing hemlines in wet Manchester may not be the most practical. This look mixed vintage and modern pieces, though you would be hard-pressed to spot the difference. Can you see the Blank cross body necklace in the first look? Genius idea!
Awesome looks, beautiful venue and an atmosphere abuzz with lively chatter - the perfect platform for Bottega's wares and Cleo B's goodies.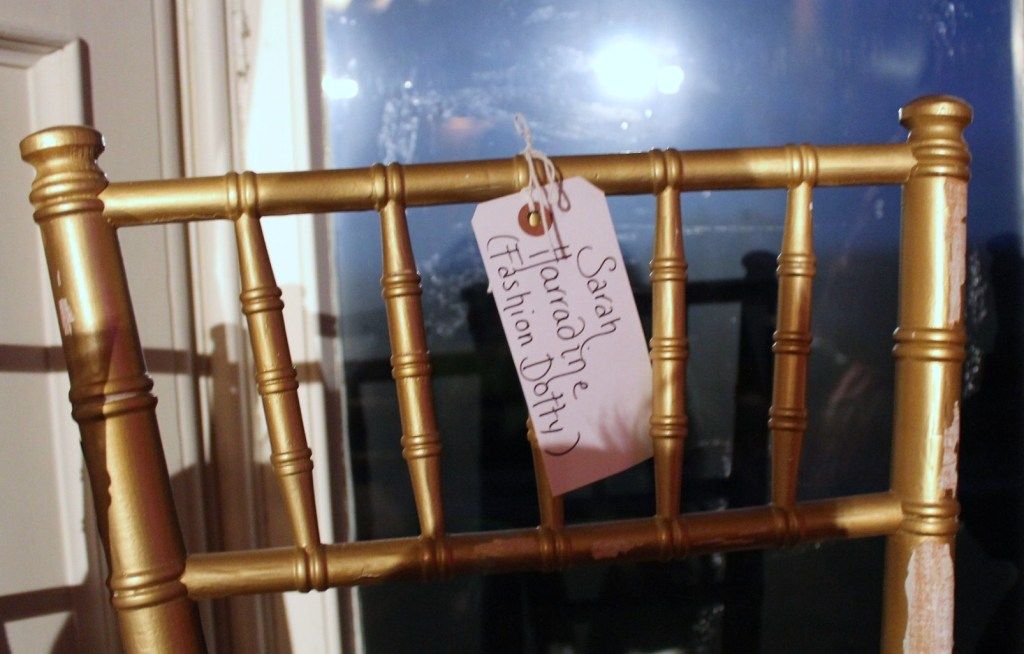 The name tags were a lovely touch!
I like to think I dressed appropriately to the theme - this French Connection velvet jumpsuit doesn't photograph so well but it fits like it was made for me. I adore it. Accessorised with Terry De Havilland wedges and hair styled by the rain (thanks for that) I felt like a 1970s diva. And how on-trend is my mum?! Sporty tailoring, coral, and a scarf-print blouse. I reckon she's secretly been looking at the Philip Lim 3.1 spring/summer show on
style.com
without telling me...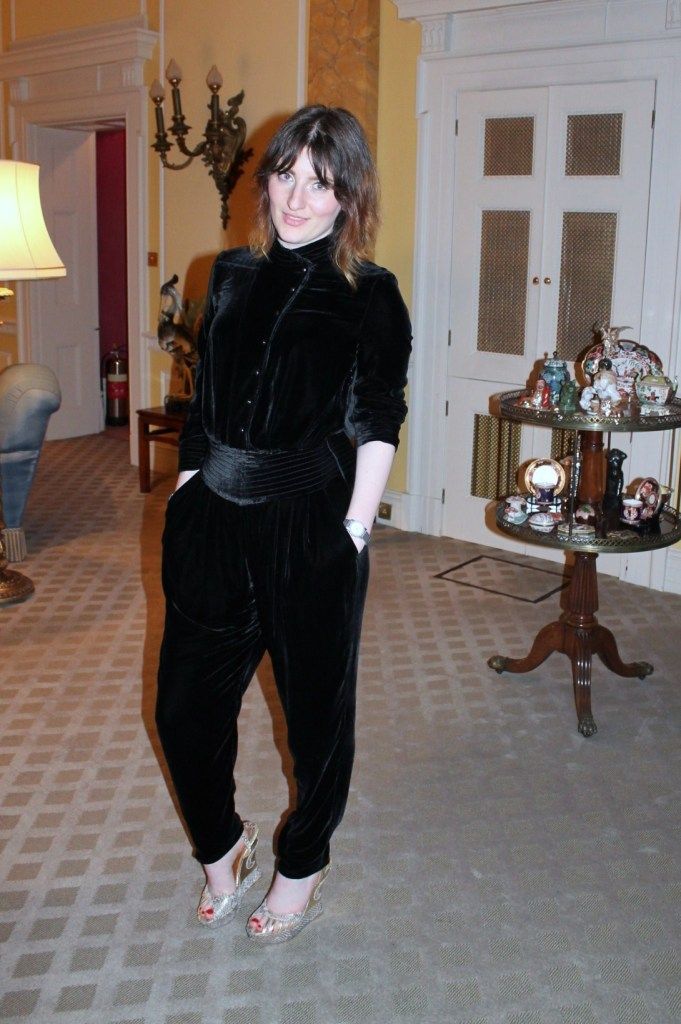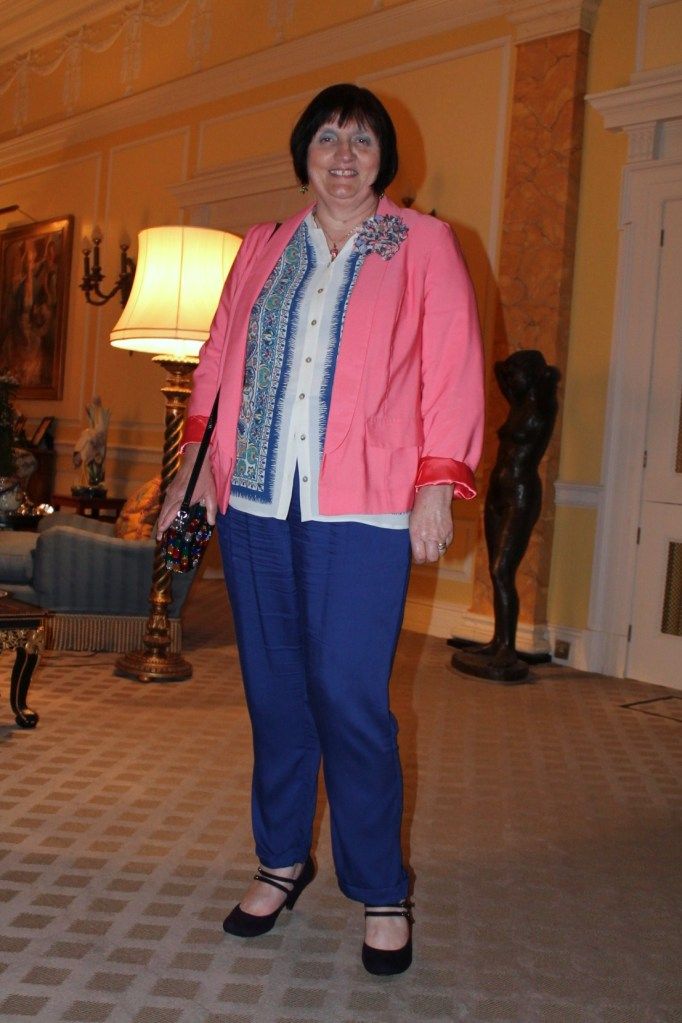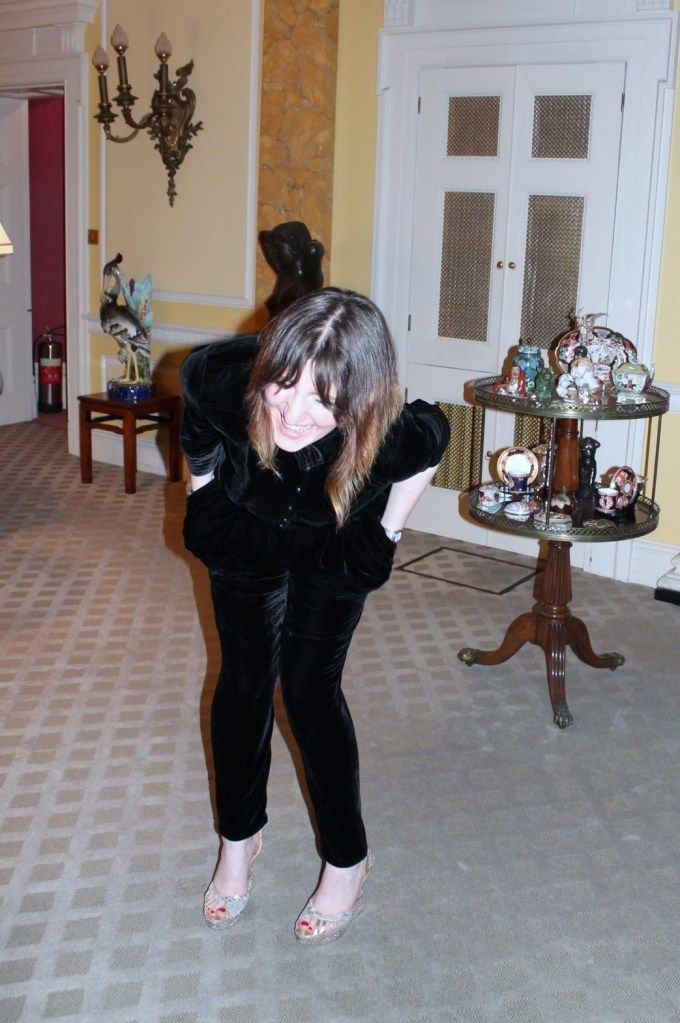 You'll find Bottega in Tarporley village centre. I recommend you take a day trip; eat at Bottega's Birdcage café, then visit all of Tarporley's other treasures - numerous castles, top tea rooms, and more striking scenery than you can shake an SLR at.