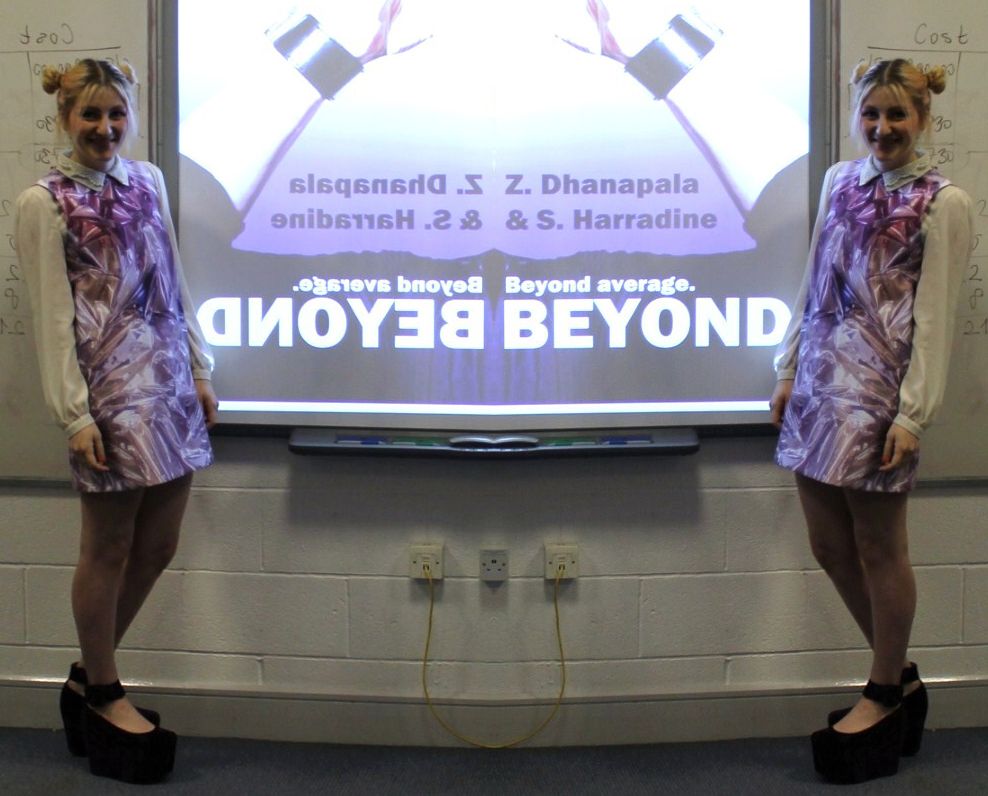 Exam season is well and truly upon us. If you can't hear the sound of students tearing their hair out then you can definitely tell from the quiet of the blogosphere.. everyone's got their heads down revising, or rather trying to learn an entire year's worth of work in one week. Me.. well, I actually quite like exams; the pressure makes me work harder and ultimately gets me a better mark than most of my coursework. I am still feeling the effects though, I've been wearing the same Sugar High jumper and ripped jeans for the past week, sweating my way through Financial Management, International Business and Fashion Marketing revision.
Part of my Product Development final mark is a presentation, which I did with my partner Zabrina to a room of tutors and industry professionals last week. Weirdly enough I enjoy doing presentations too, and doing this one about our own fantasy store was the best yet. We put together everything for our shop Beyond from the target market, business plan and marketing objectives, to the in-store layout and window display. Our USP was that we were a plus-size store, but aimed at women aged 18-25, with seriously fashion forward stuff. Think Nasty Gal for size 14 and up. It was so much fun and we really loved our brand, so much so that we almost wanted to launch it.
Almost
. Not sure I am quite ready for the plunge into business yet.
Business dress was the requirement for the presentation so that got me out of my jumper and jeans, but I couldn't resist putting a twist on it and looking on-brand for the shop. This is my favourite outfit
ever
so don't be surprised if you see me outfit-repeat in the future. It's actually a Christmas dress and I think it originally cost about £150 ish full price, so I couldn't resist when I saw it in the sale for fifty squid. Of course I'll wear it at Crimbo but I don't think it'
too
festive to wear the rest of the year as well. Or at least that's what I'm telling myself!
Emma Cook at Topshop dress
Jeffrey Campbell Pointe shoes