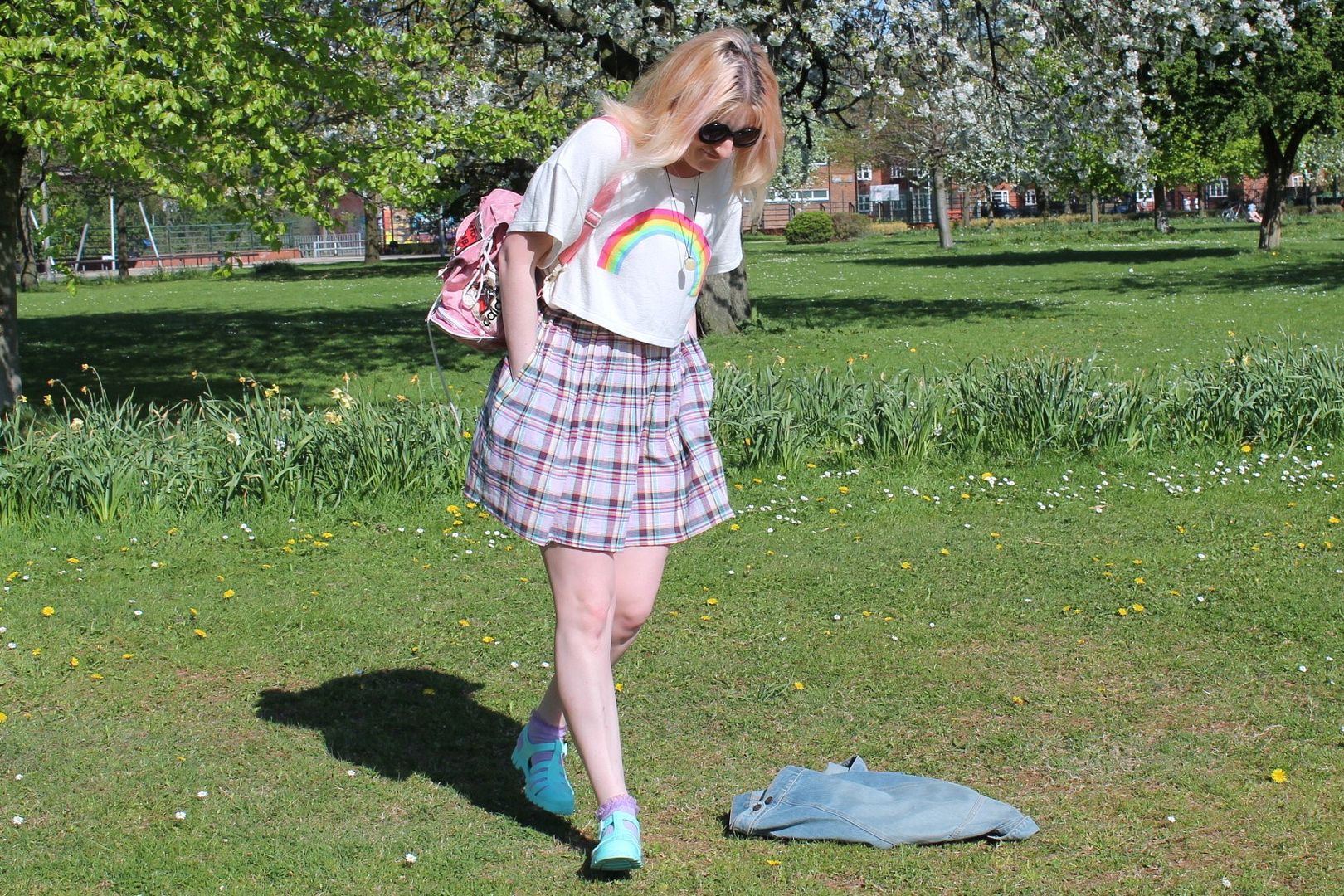 Can you tell me how to get, how to get to Sesame Street?
I've been locked in my living room busily working on my CAD portfolio (with a window, luckily) but I did manage to get two hours outside on the grass yesterday. It really was dream weather, best we've had yet, and I would so love summer to carry on like this. Doesn't need to get any hotter, I'm perfectly happy in this, wearing a t-shirt and bare legs.
My CAD portfolio was handed in this morning which means I am now only three exams and one presentation away from finishing my second year of university. Crazy how time goes so fast but also seems to drag, especially when you're doing boring assignments.. I don't care about the "it's not the work that's boring, it's you" thing teachers used to say, some things really are dull, like a garment comparison I handed in last week. The whole thing struggled to hold my attention and in the end I just got fed up and didn't do the greatest job. You'd think I would be old enough to work hard on things with enough time to spare but nope, I still find it hard concentrating on things which don't interest me, even for the sake of my degree!
I've been thinking of my position as a mature student a lot recently, and I'm not sure it's something I'd recommend to everybody. It's difficult coming away from a full time wage, that's a given, but it's also tough working to support yourself as well as doing assignments, looking after a home, and keeping a relationship together: plus the older you are the more likely you are to have to care for your elders, too. If the now me could talk to the me at the time of applying I'd probably advise against it, but as it stood getting a degree was the only way forward for me. Now I'd say network, intern, then network and intern some more.. which, again, is not easy with a full time job.
So I guess what I'm saying is that getting into the fashion industry is not easy whichever way you go at it, especially if you're above an age where it's acceptable for your parents to fund you through your education. You've just got to believe it will all be worth it in the end.
Ralph Lauren denim jacket via charity shop
Adidas backpack from when I was a kid
Mr Freeze ice pop from the local shop :)