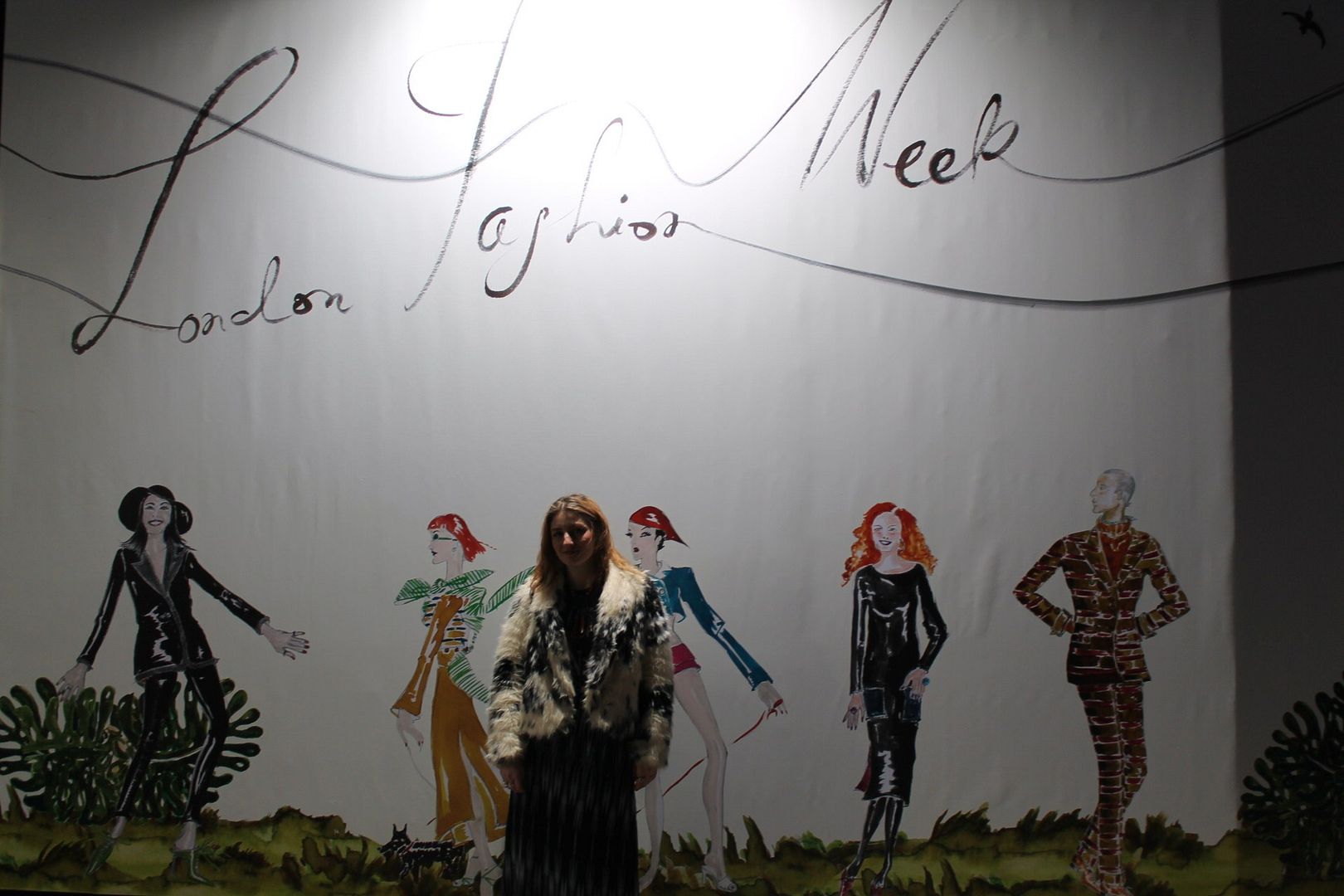 Look where I am, ma!
To me, there is such an oversaturation of London Fashion Week coverage now: not only can you get your favourite fashion editor's thoughts immediately over Twitter, but bloggers are going backstage, getting
sneak peeks
, sitting front row.. so this time it was nice to get off the treadmill and have some chill time in London. I went to the pub both nights, saw friends from home who now live in the Big Smoke, met new friends, and just had a lovely holiday in Camden staying at the very hospitable
Sheree's
.
This post wouldn't be very interesting for you, dear reader, if that were
all
I did. I went to the Ashish show thanks to
Sophie
, who took pity on me and donated her ticket, plus the Tahir Sultan show which was in fact the very last show of Fashion Week this season. Mr. Sultan himself was a fabulous finishing act, strutting down the runway, totes shoulder robing his jacket. Chuckling way too much to get a photo.. soz.
The first couple of looks at Ashish were a little disappointing (read: no sequins, weird puckered fabric) but the collection quickly settled into the 90s-inspired liquid sequins we've come to love and respect. Ashish's party girl has had to grow up and get a job this season - and a construction job at that. Not sure the patchwork denim trapeze maxi dress is really suitable building site attire but I loved it nonetheless, and also the spaghetti strap sequin jumpsuit was beautiful (they say
two's a coincidence
.. let's just wait for number three). The hair was so backcombed that I worried for the models' next show; how they got that out I don't know, but at least it's a totally achievable at-home look. You just need a fine-tooth comb and an entire can of hairspray.
I gotta admit to being a bit of a fangirl.. it was also super cool to see models of the moment Leomie and Chloe Norgaard on the runway!
Other highlights for me included Sophia Webster's metallic purple unicorn bag, the Maoam machine that was broken and just carried on spitting Pinballs everywhere, discovering ethical company Veja and their collaboration with print designer Greg Anser (that rainbow image is a carbon map of the Amazon.. love a print with a story), seeing old faces and meeting new ones, and just generally having a good time in Sunny Old London.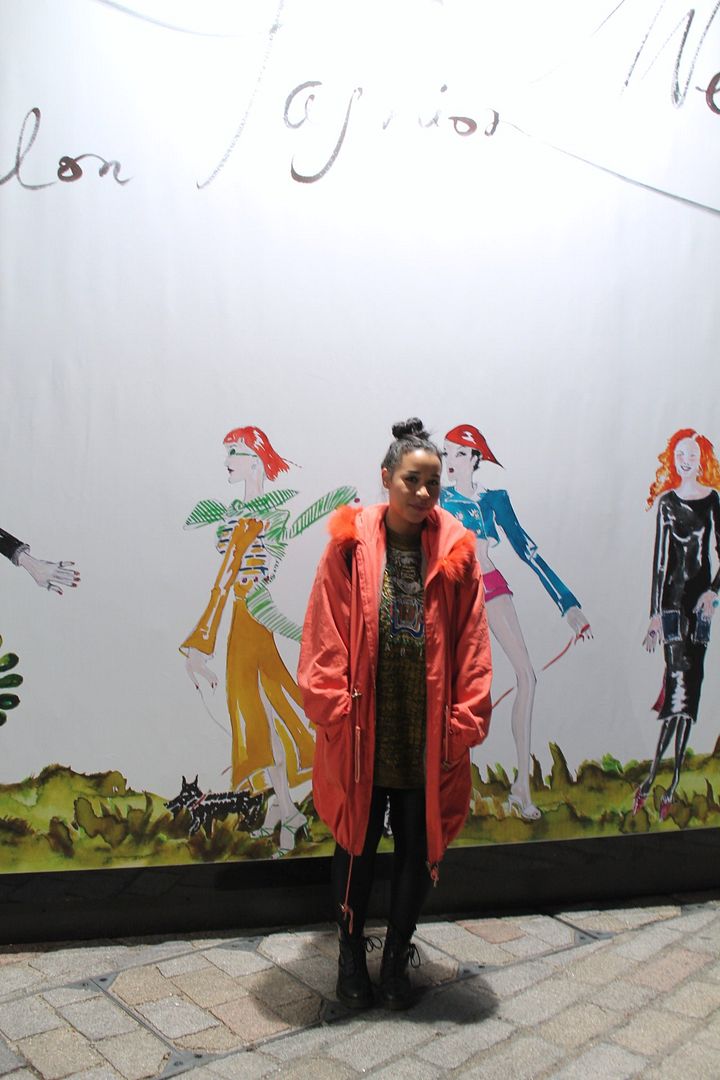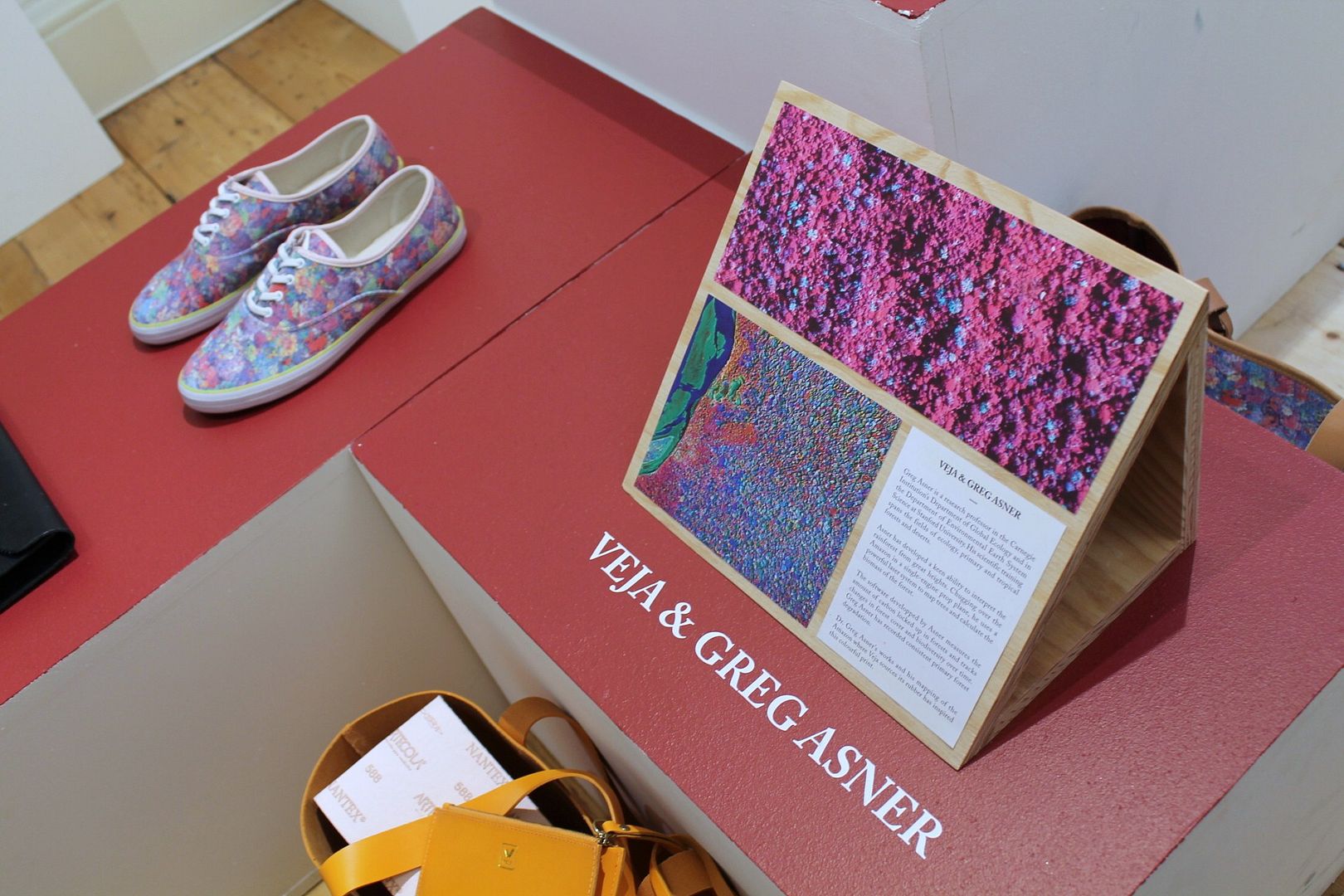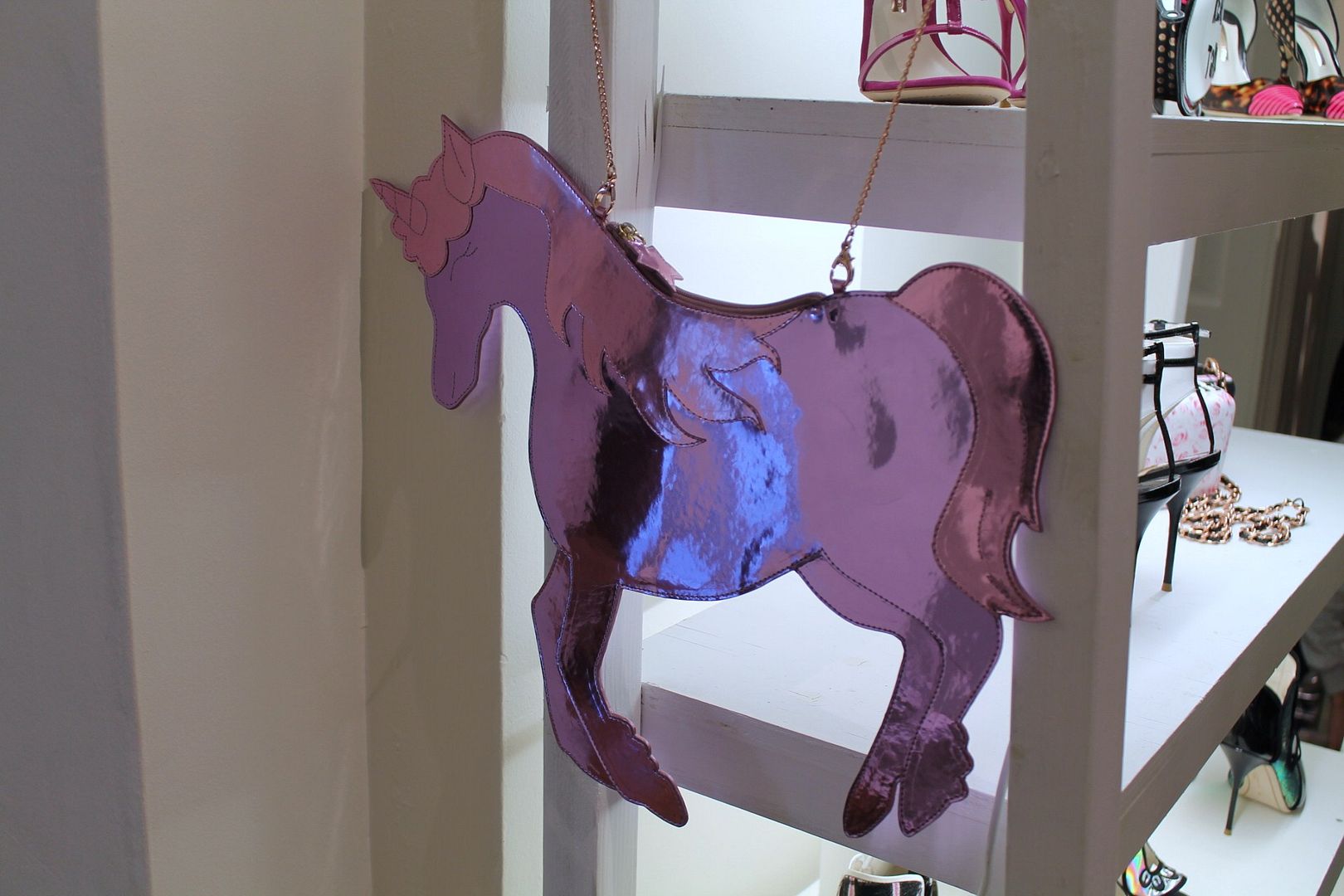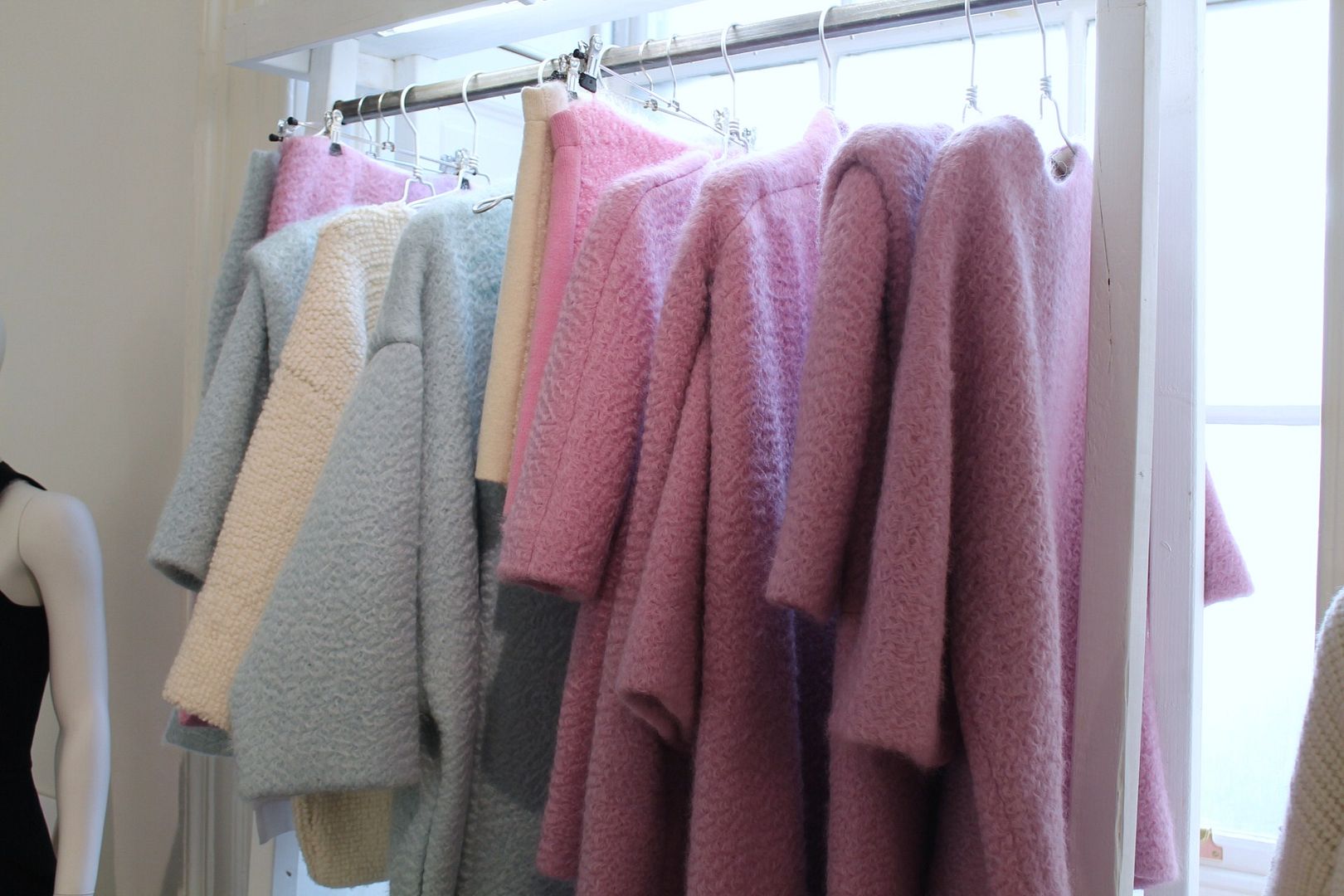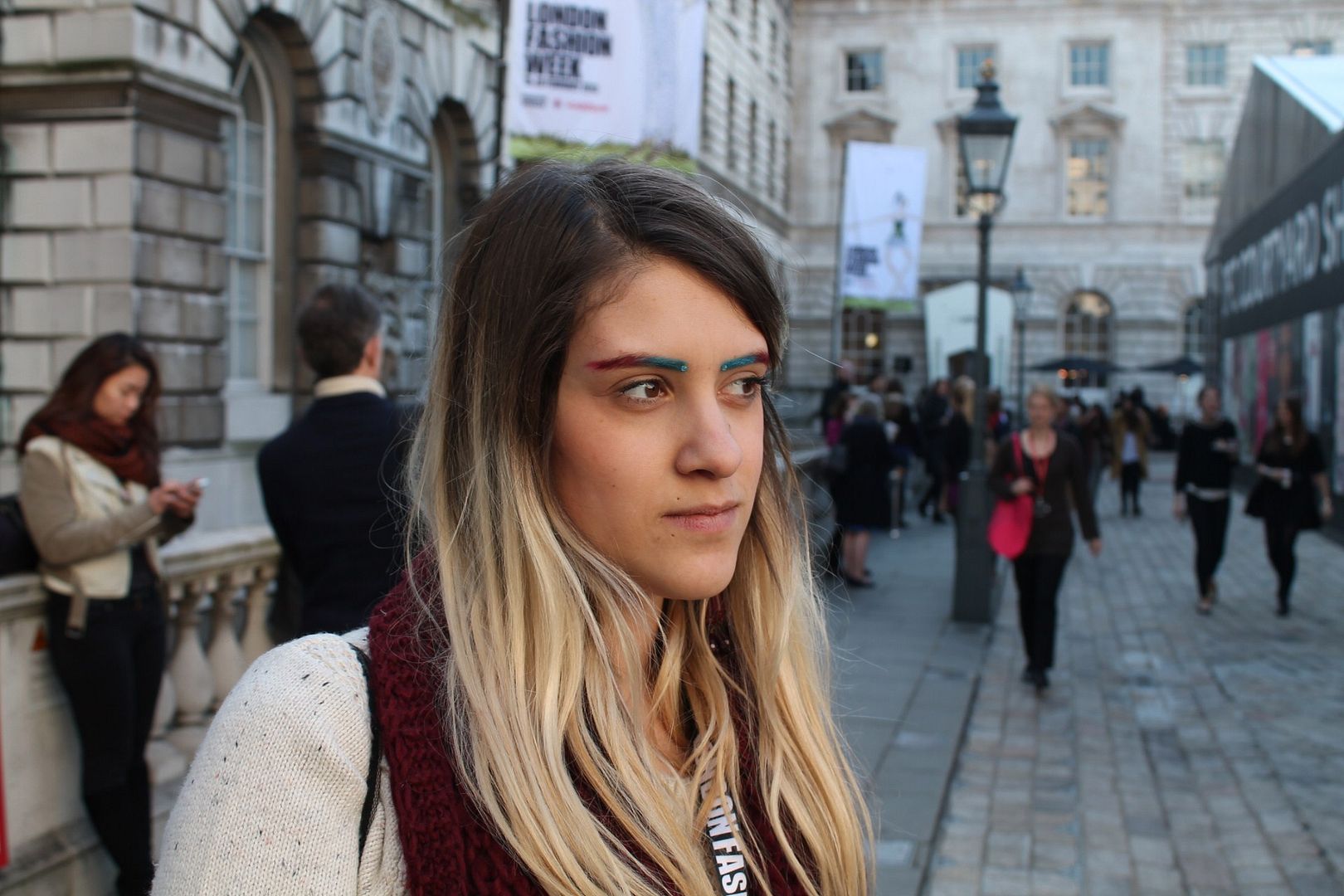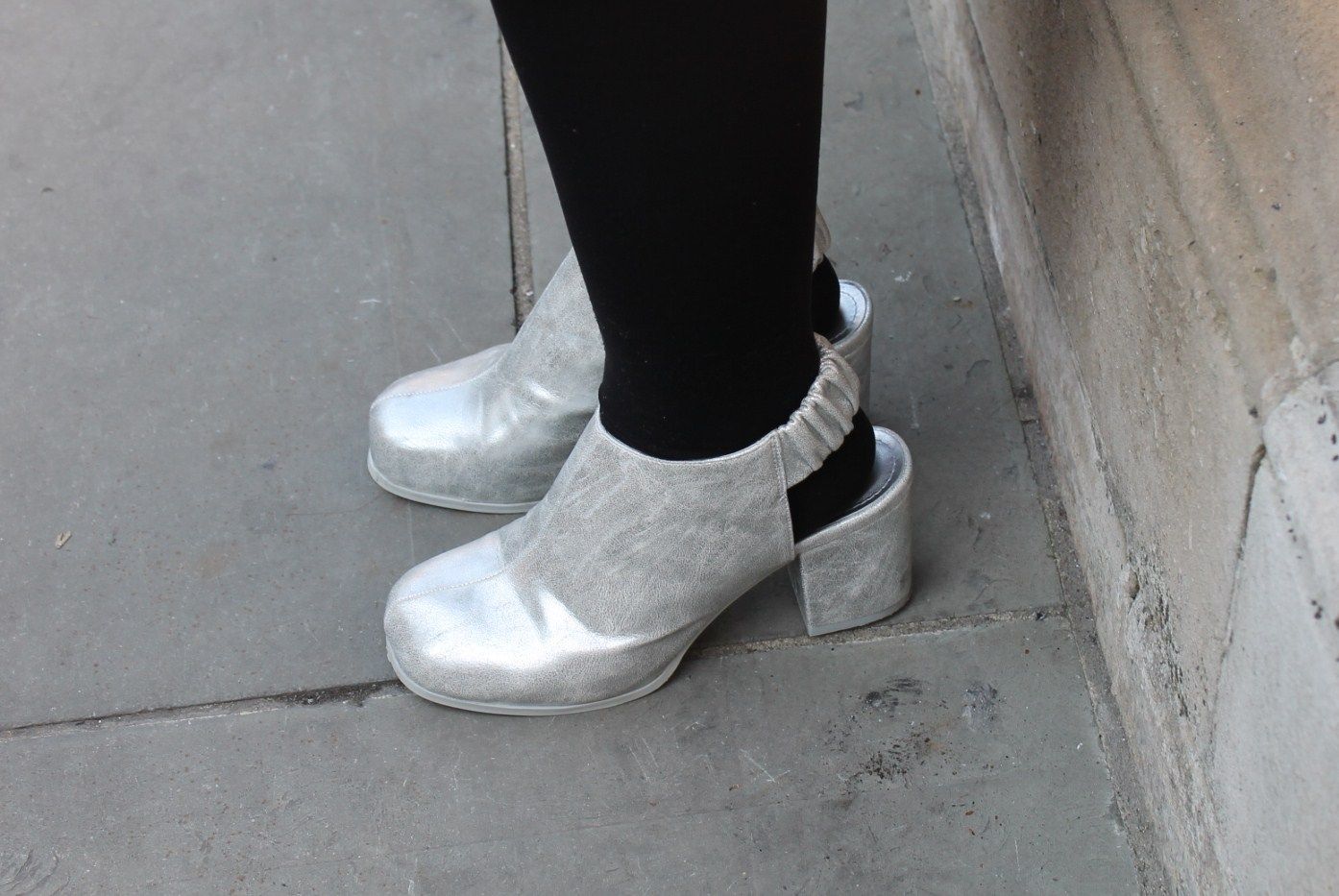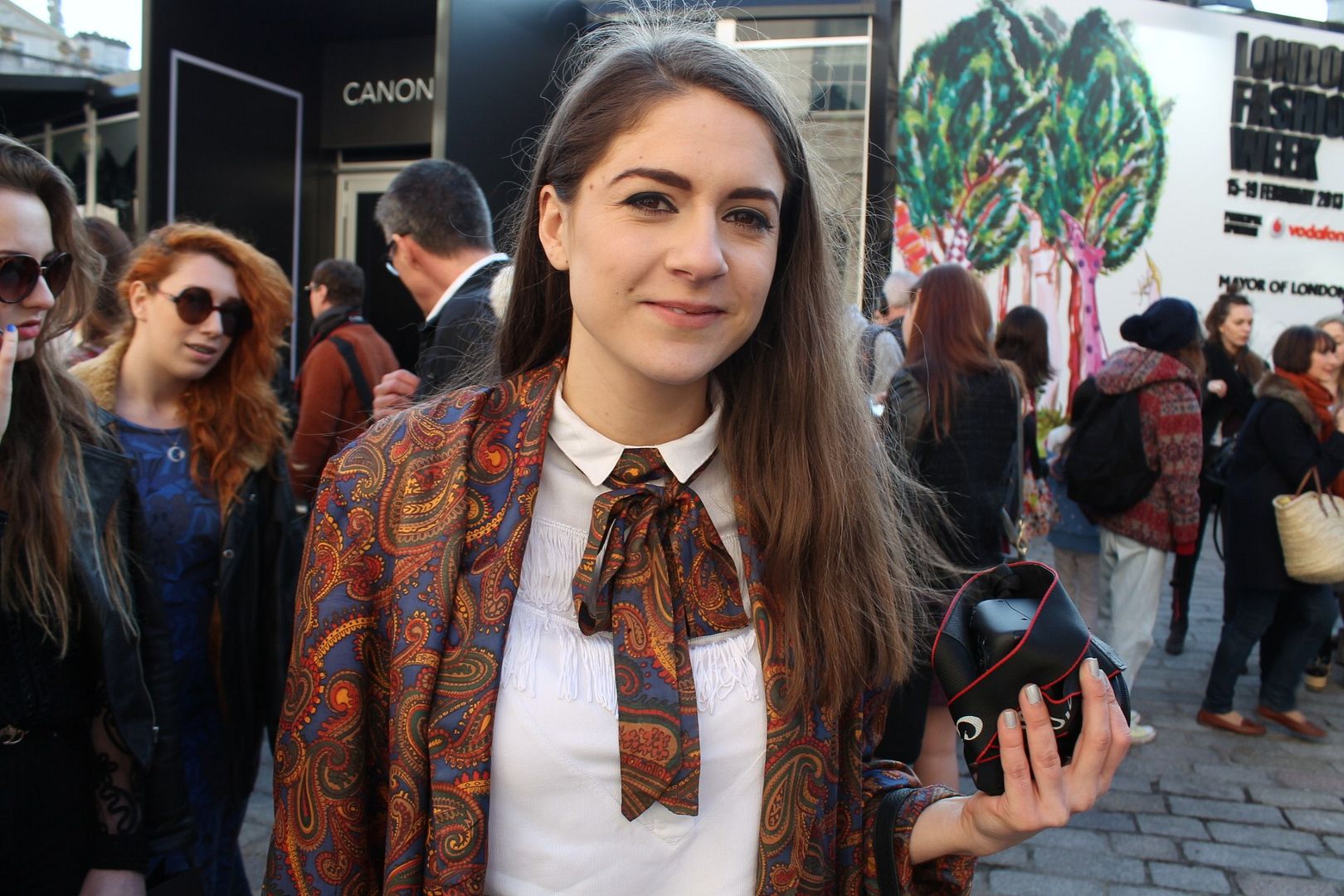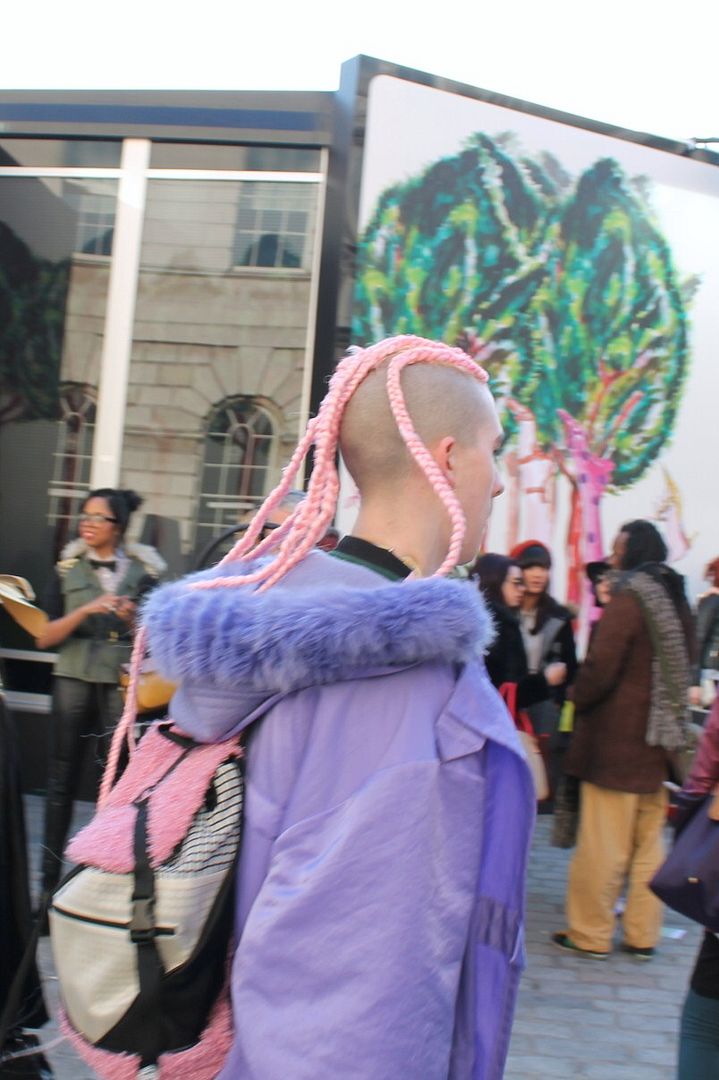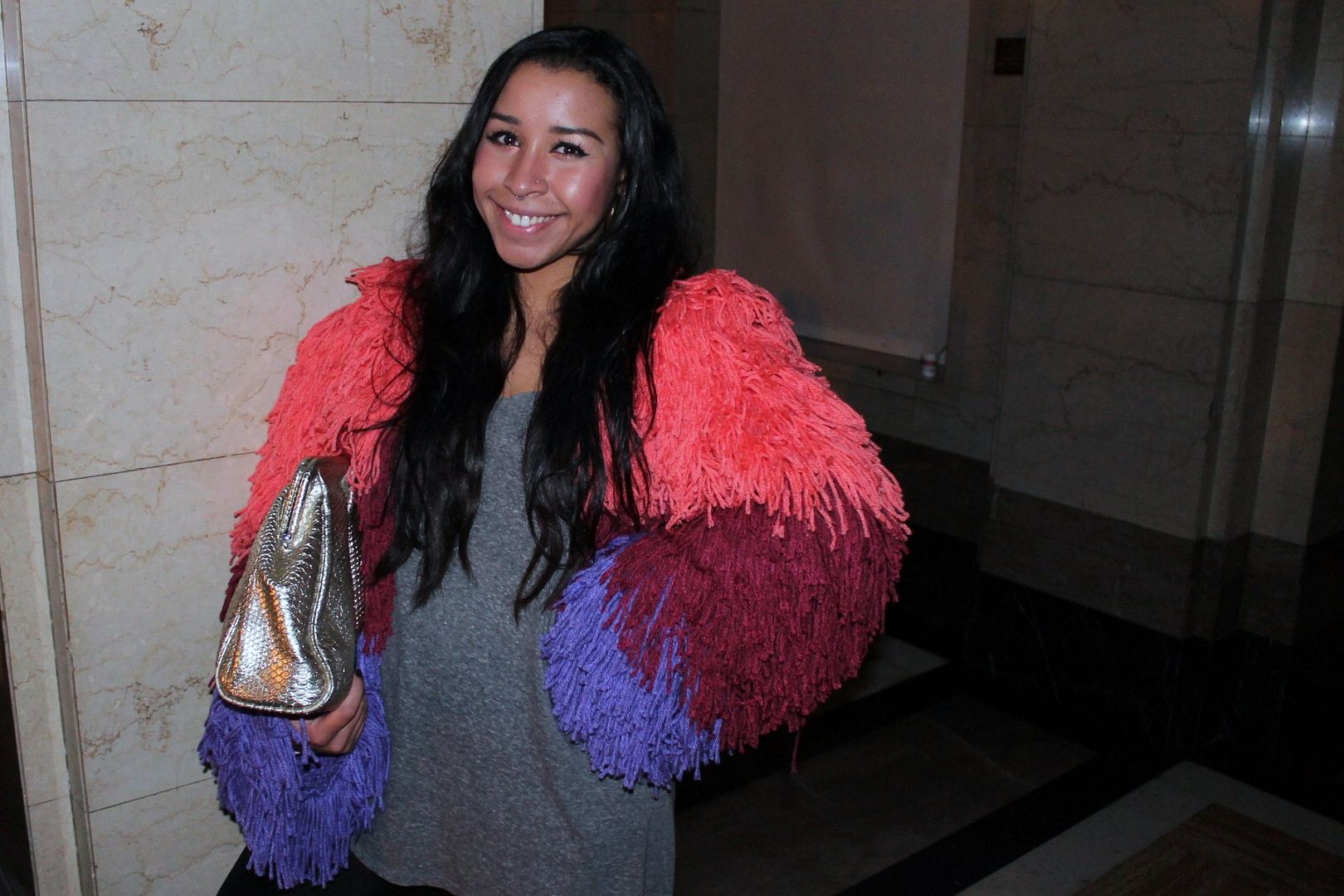 Sheree's amaze shaggy jacket is Nasty Gal
I wore:
Topshop jacket
Wildfox tee
Forever 21 maxi skirt
Miista boots
eBay blow-up backpack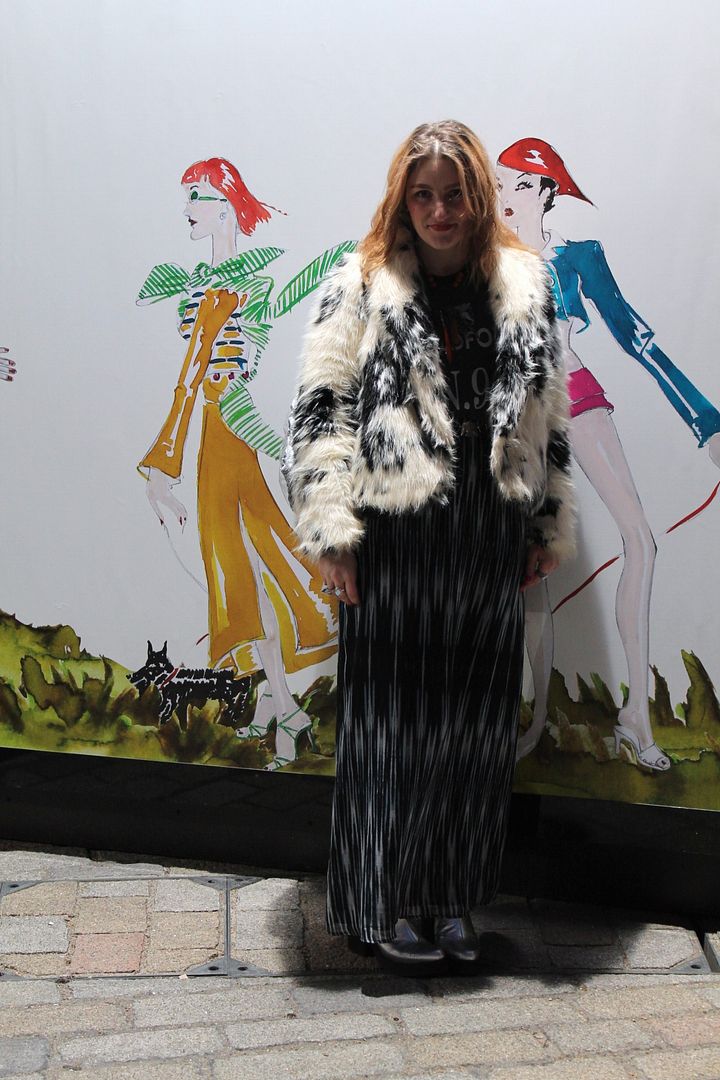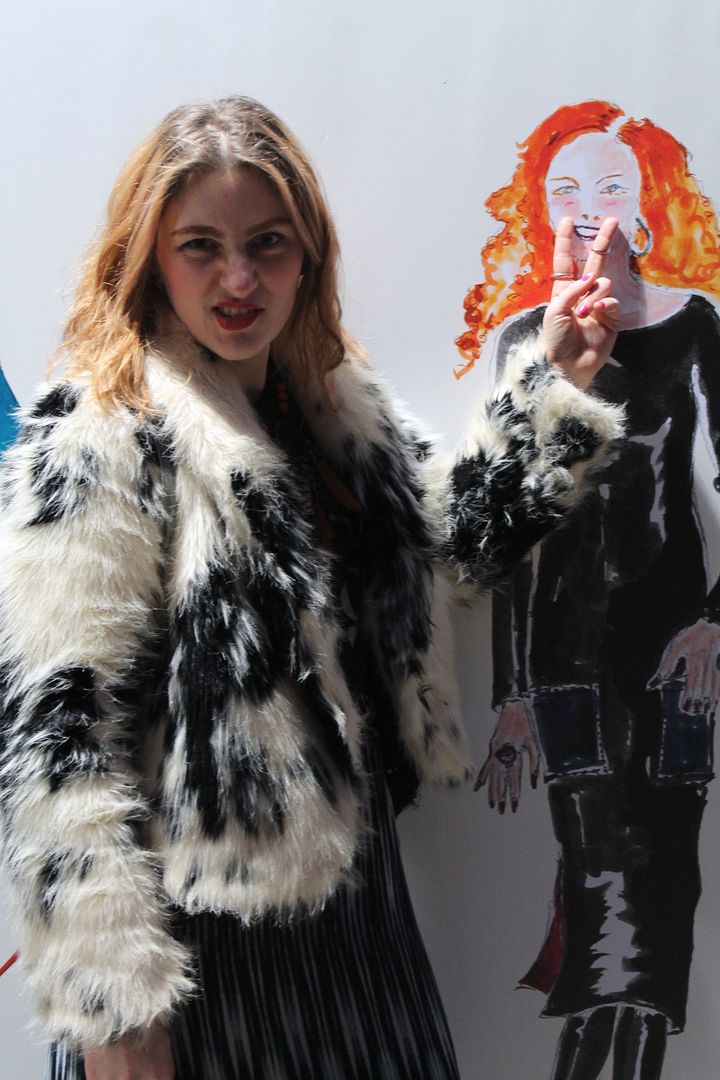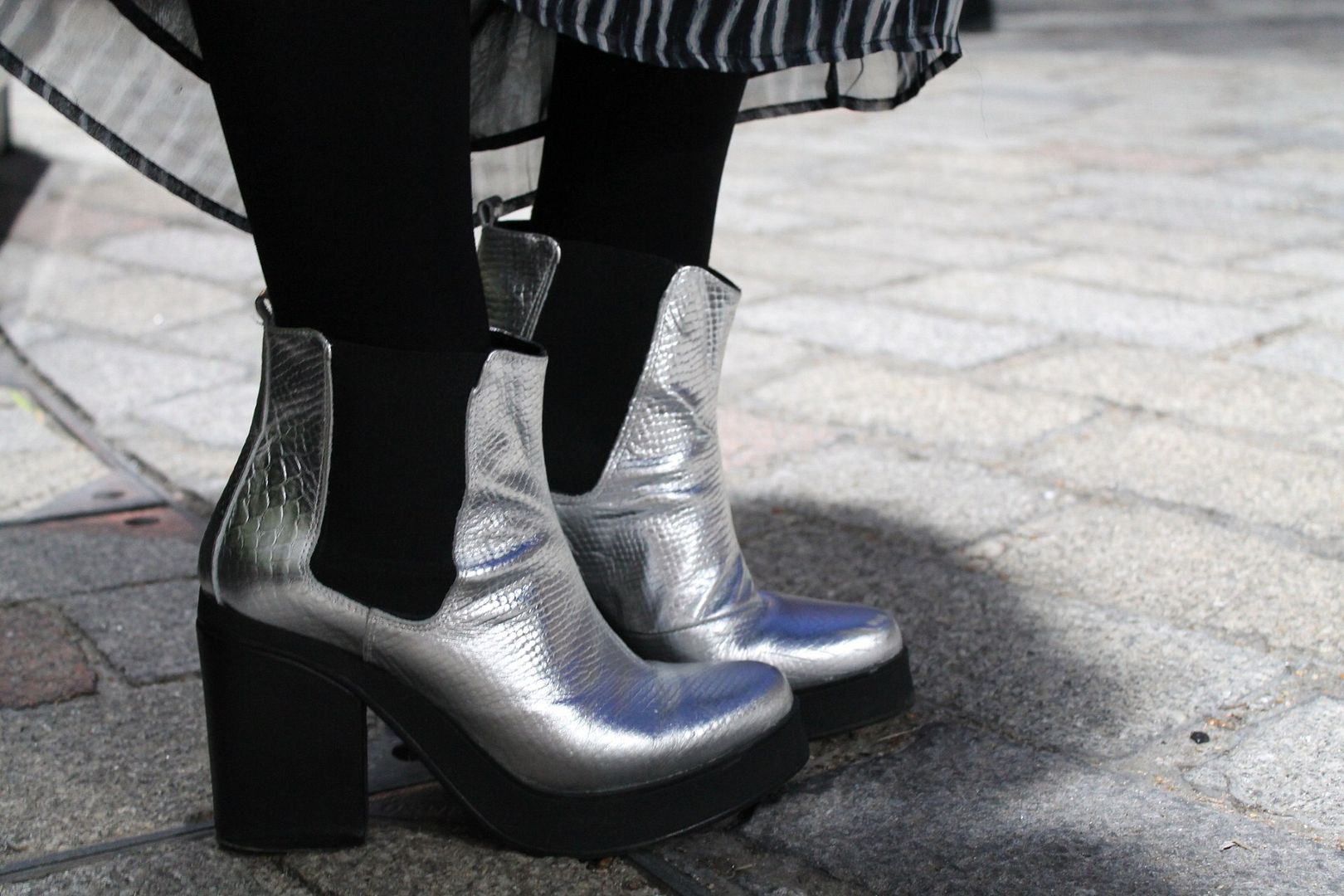 Wildfox jumper
Charity shop shirt
Topshop skirt
Jeffrey Campbell Pointe flatforms
Charity shop coat
Forever 21 bag
Wildfox sunglasses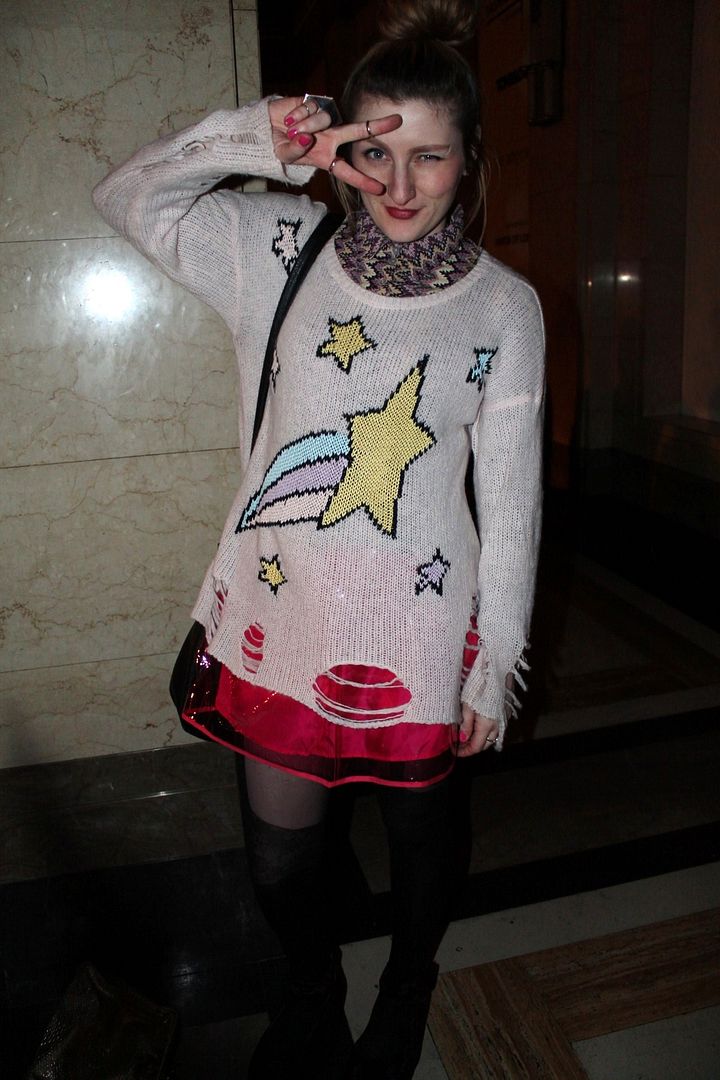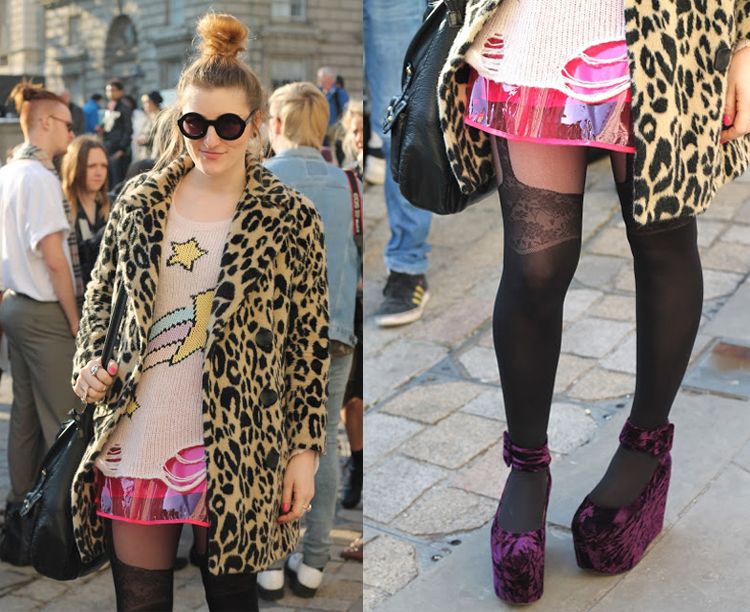 Image from Helena, who is also the pretty lady in paisley above
You can see a video of me in this outfit pretending to be a totally important fashion designer made by DijonVu.