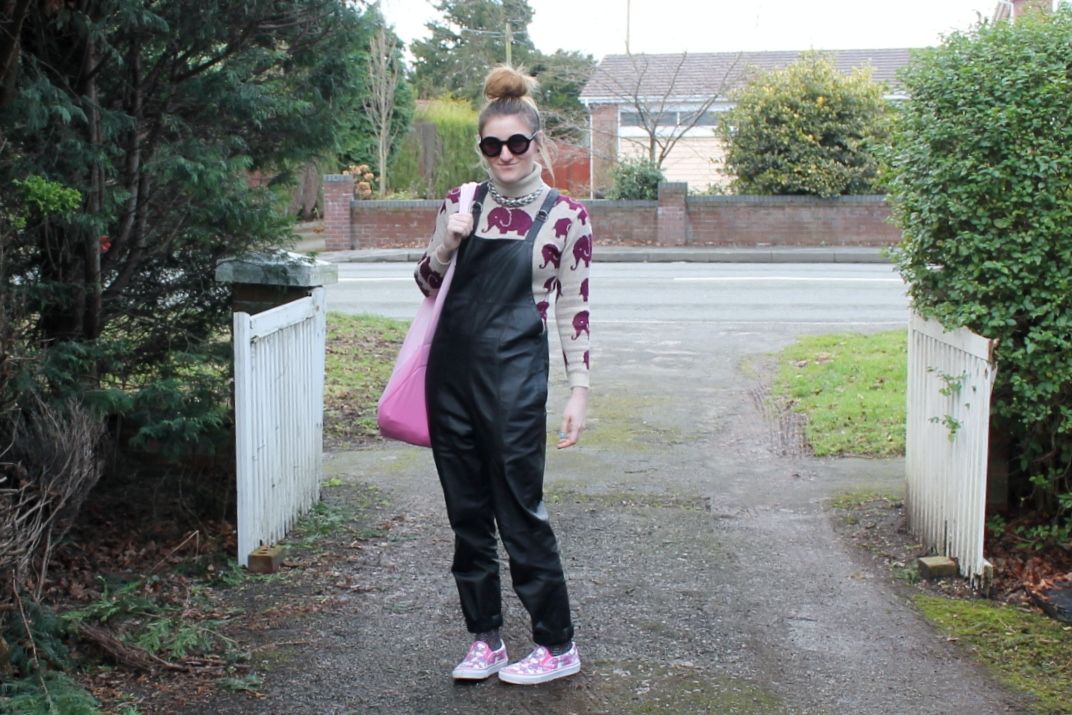 When hearing of a North West bloggers' meet I excitedly agreed to attend despite not knowing exactly (read: vaguely) where it was being held, naïvely thinking that Manchester is half an hour tops away from
everywhere
in the North West. I even set off driving on Sunday, still completely unaware where I was going, blindly following road signs to take me to my destination. An hour and a quarter later I was in Leek; slightly bewildered at how far I'd come, but pleasantly surprised to find that bloggers had travelled from all over the North of England to make
A Girl I Know
's blogger meet.
The meet-up was held at cute cafe
Spout
, whose delicious (and bountiful) afternoon tea went down a storm for all bloggers. Cue furious photographing of cakes and Instagramming of fingers sandwichers.. bloggers gon' blog. I got to see blogger pal
Hello, Terri Lowe
, meet long time favourite reads
Sara Waiste
and Vicky of
#GOLLYGOSH
, plus added a new fave to my list in Charl from
Ginger Girl Says
. I loved seeing designer
Jessica Shaw
's new riot-grrl-esque collection, who I heard is due to start selling her pieces on ASOS Marketplace soon. Put me down for a glittery pom-pom crop top, please!
Sara and I left a few minutes early with the intention of hitting
Dougal's Den
to buy cat presents.. it was sadly closed but offered the opportunity of photographing an impressive window display: a labour of love if I ever did see one. Or should that be a labour of
woof
?
Beyond Retro elephant knit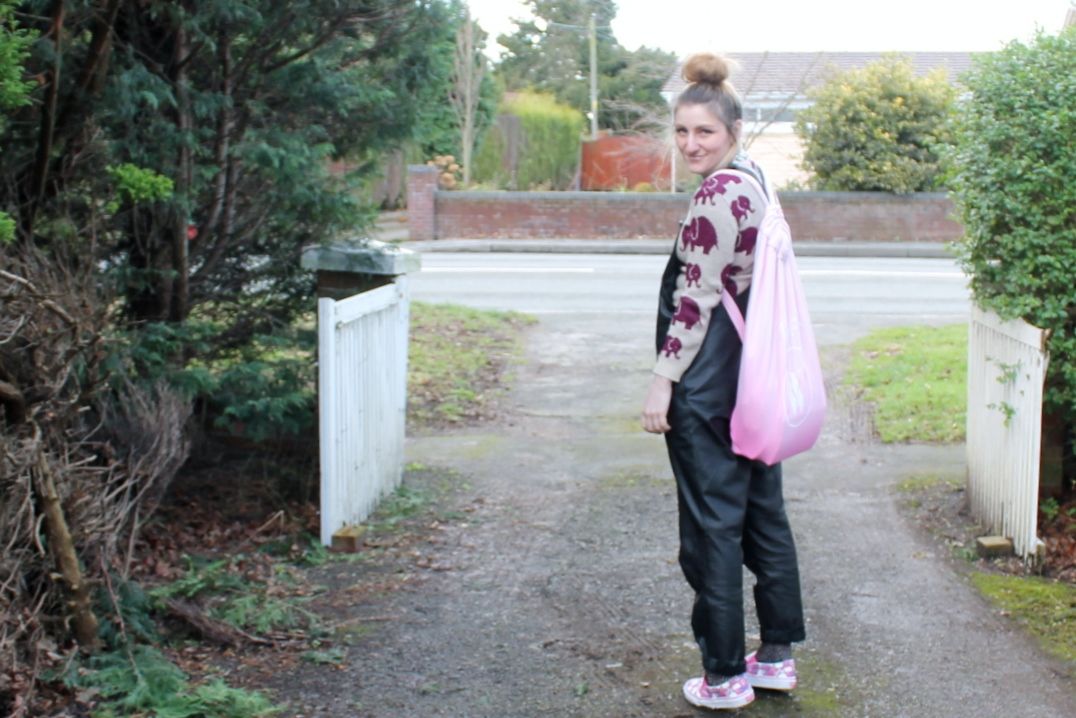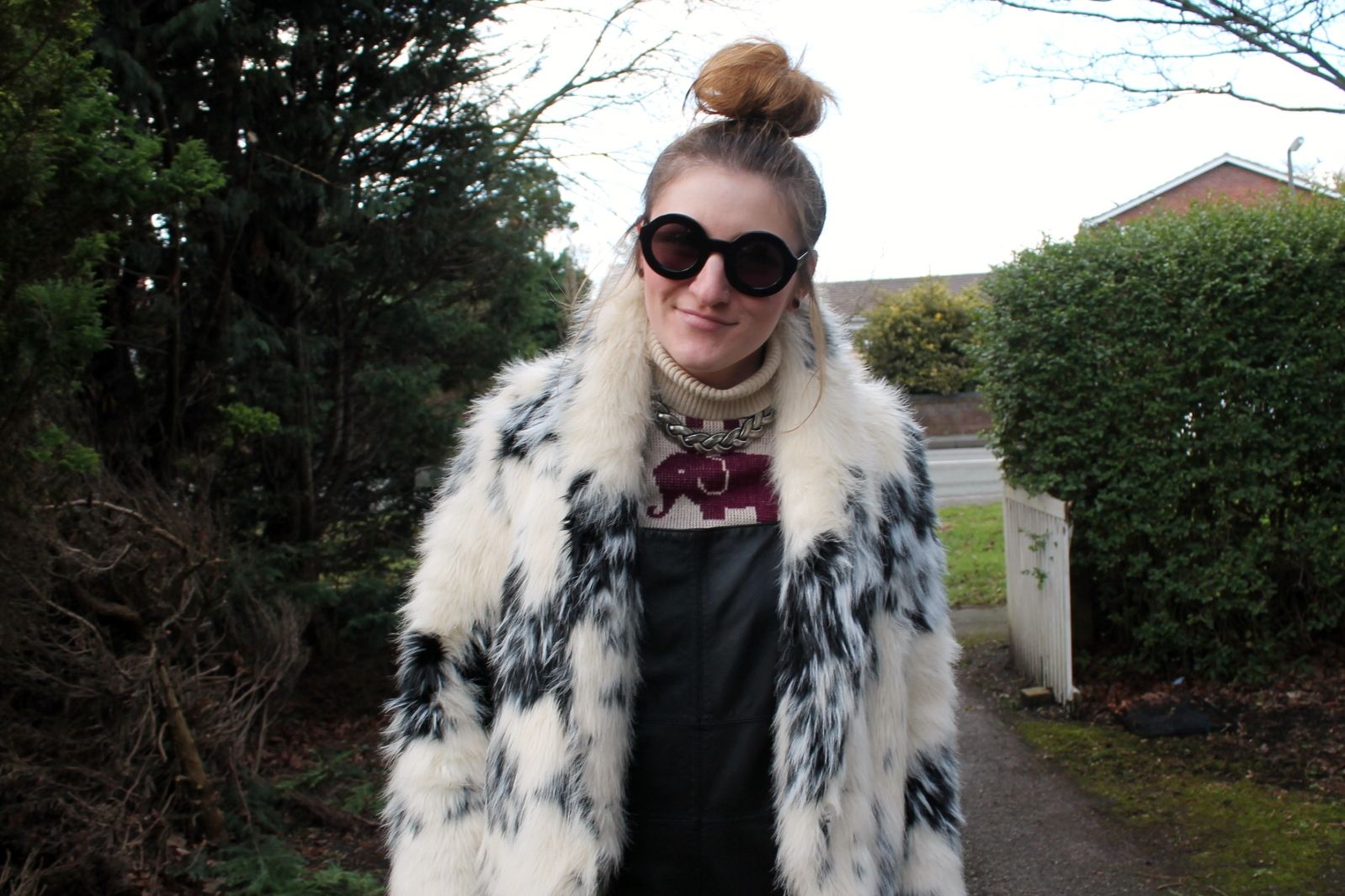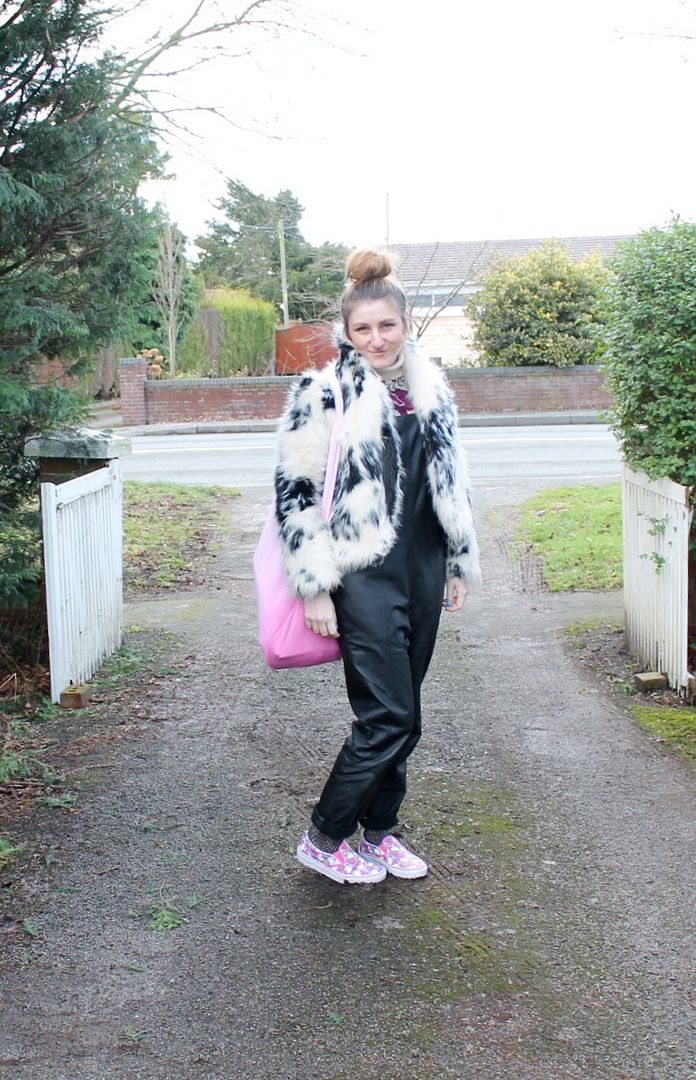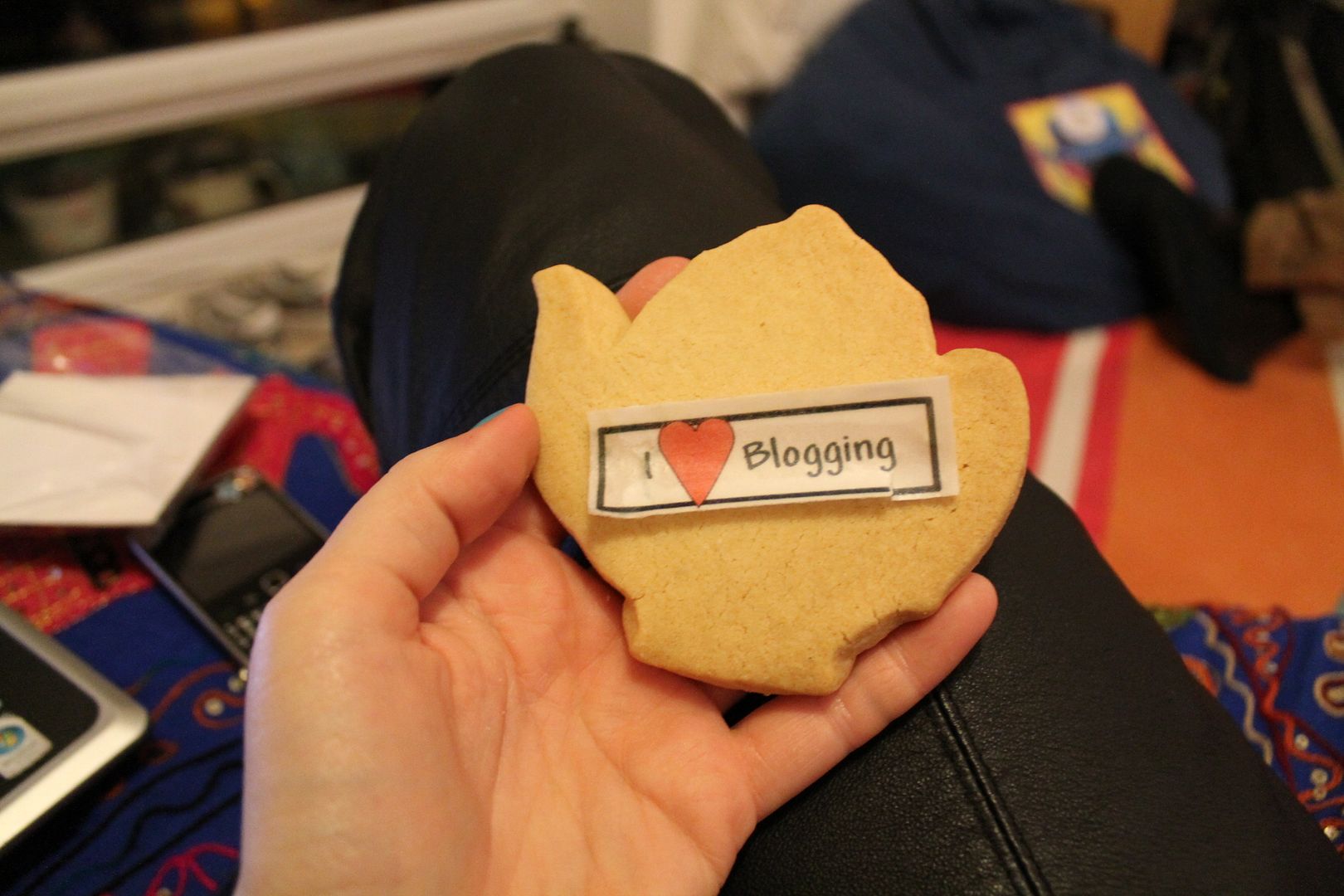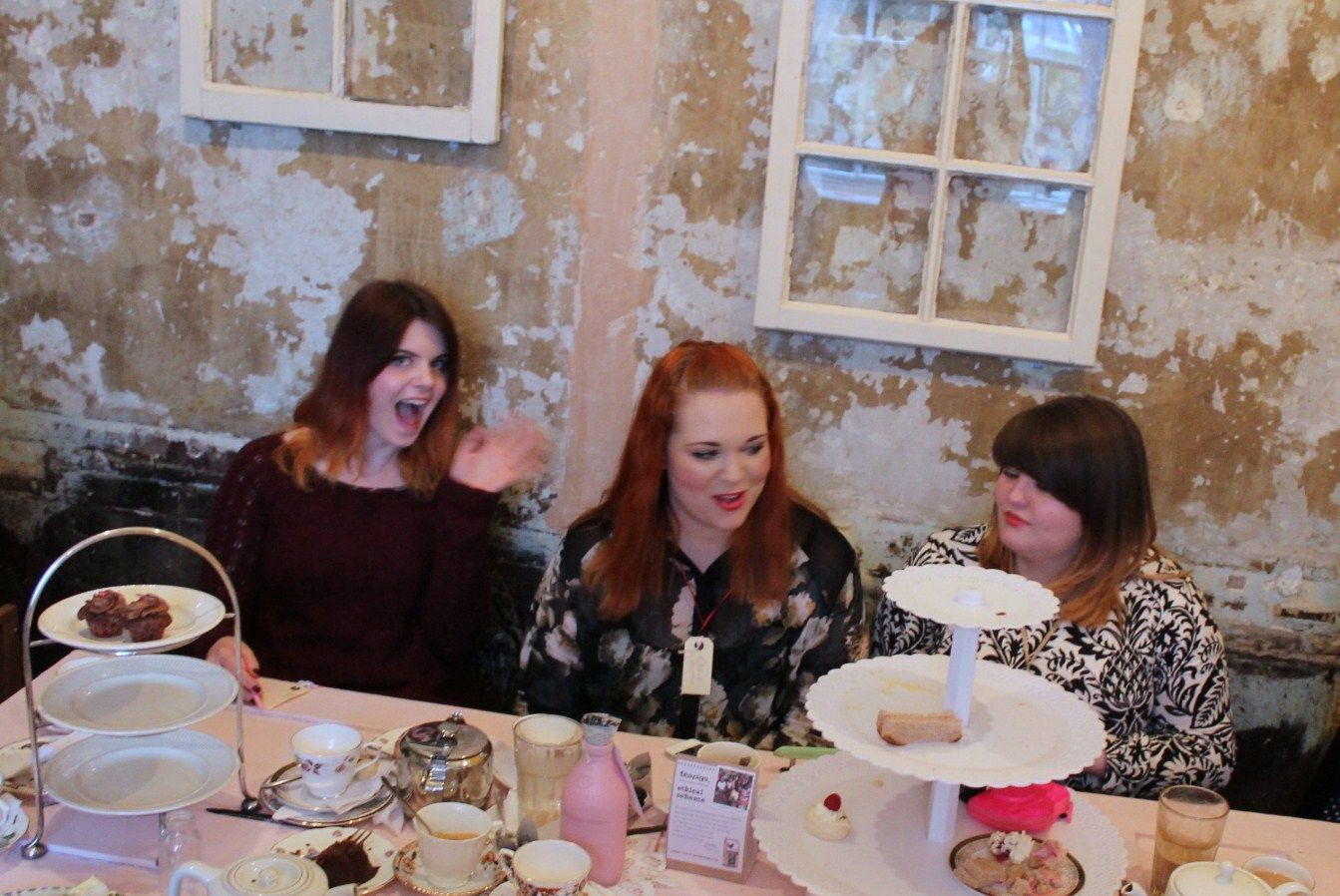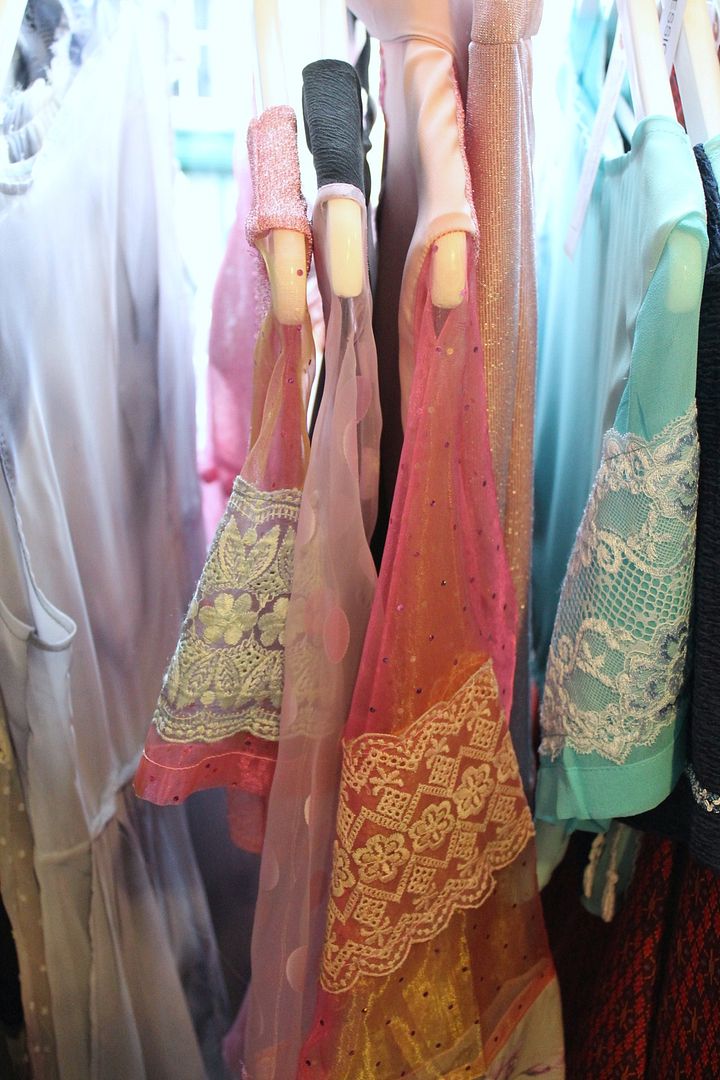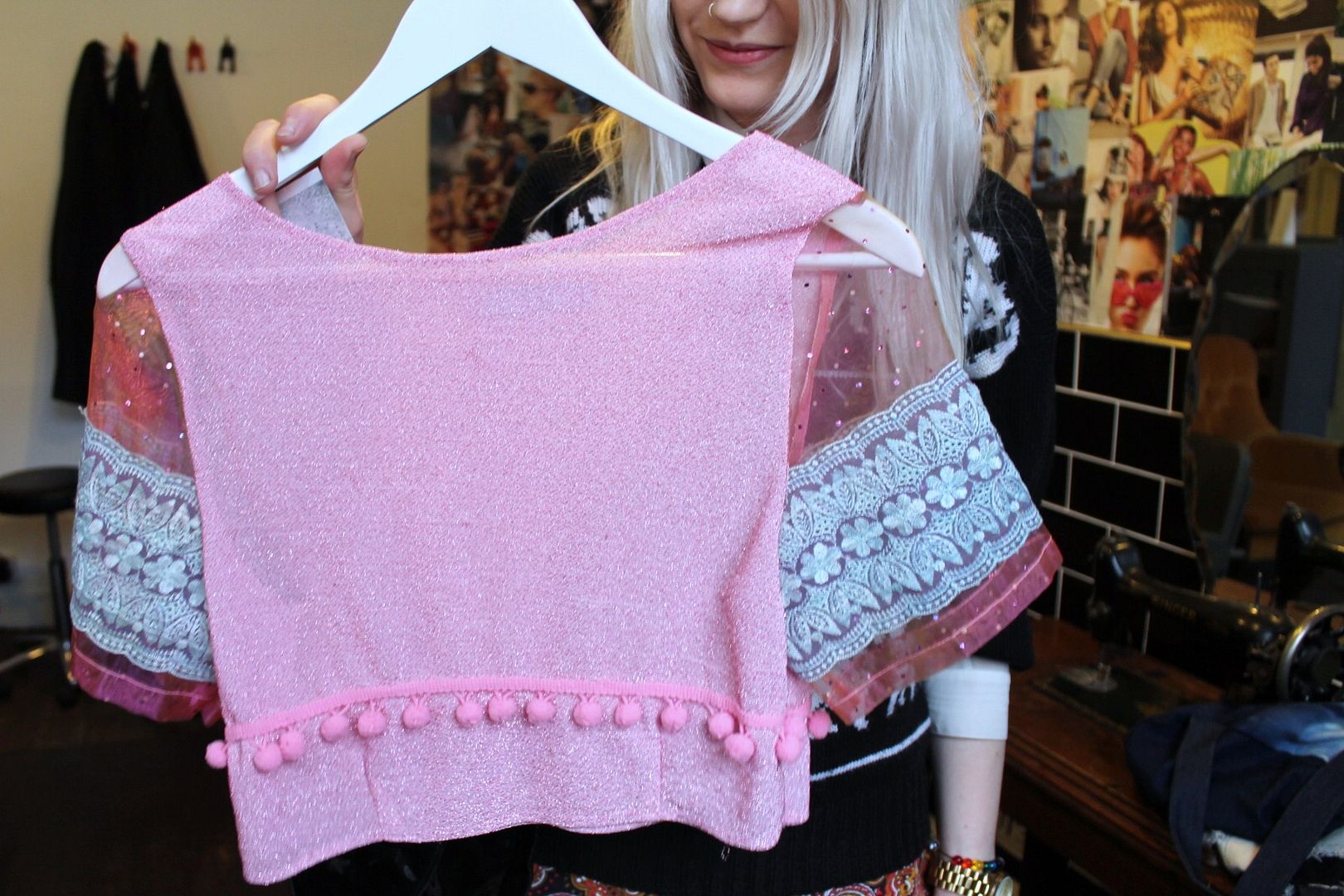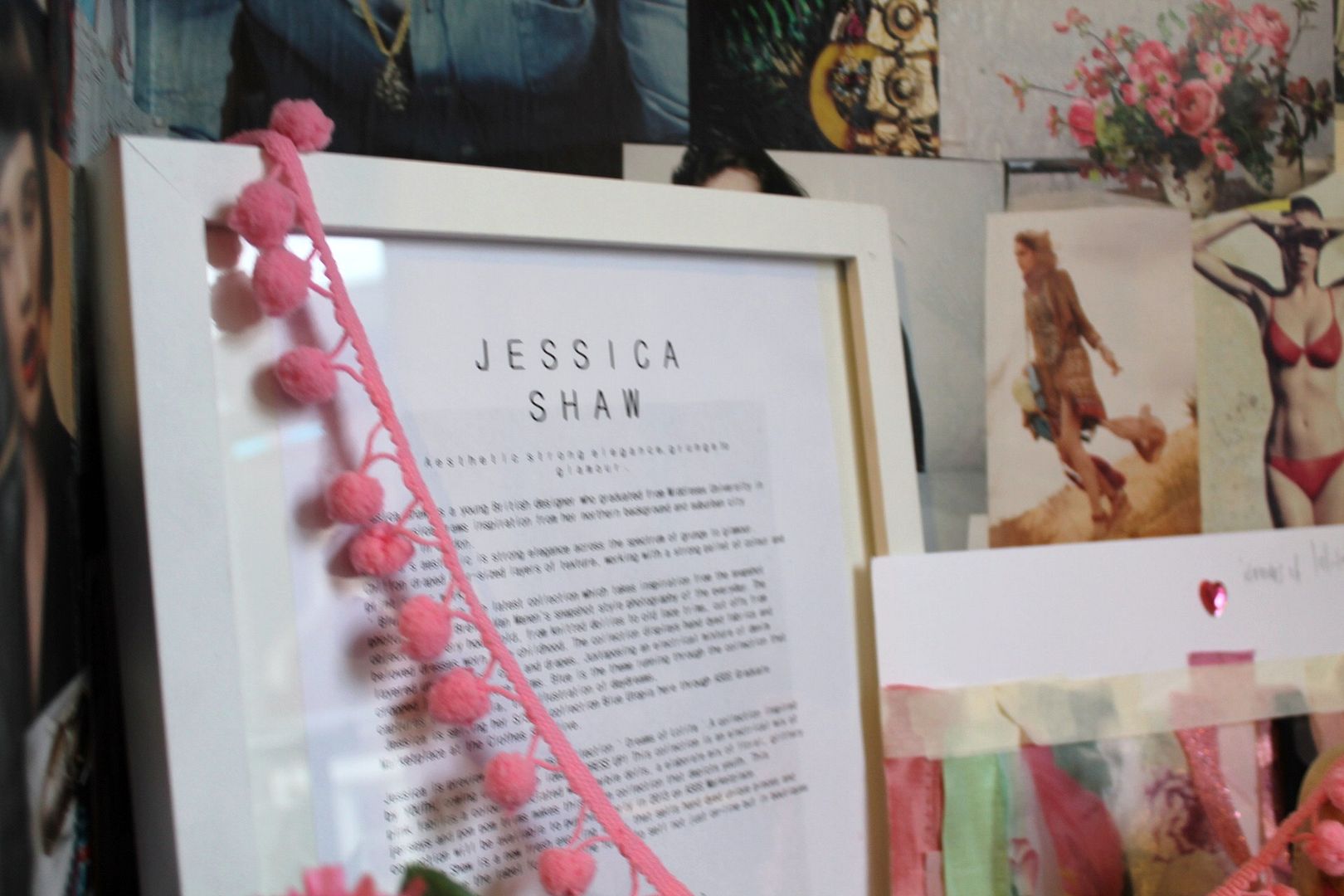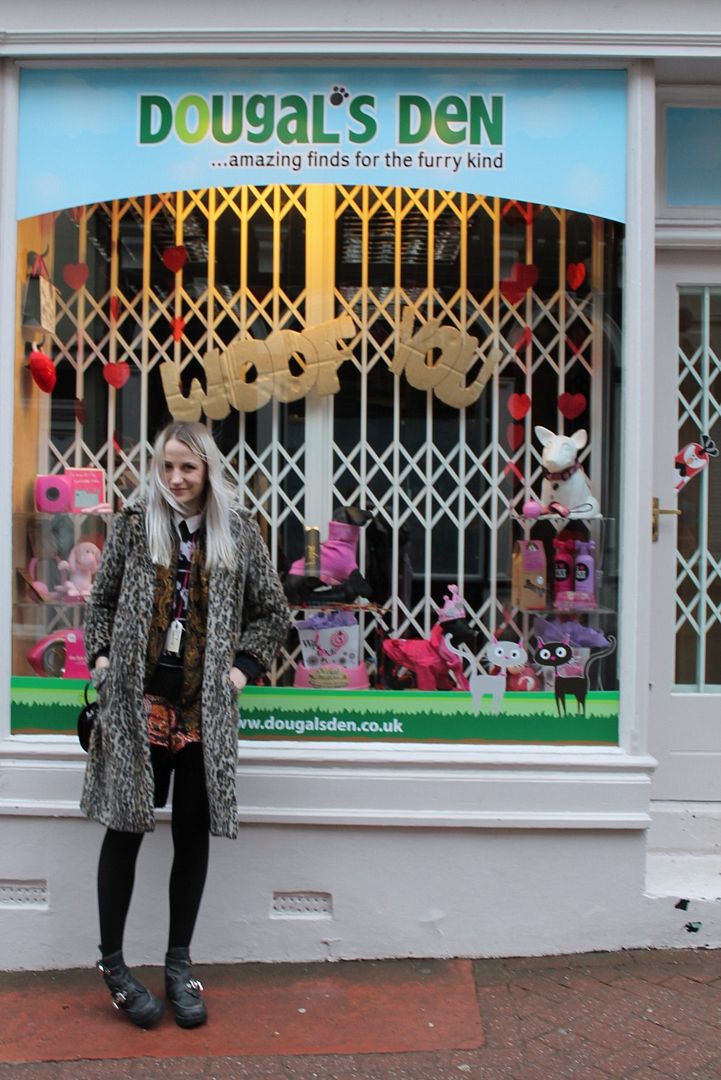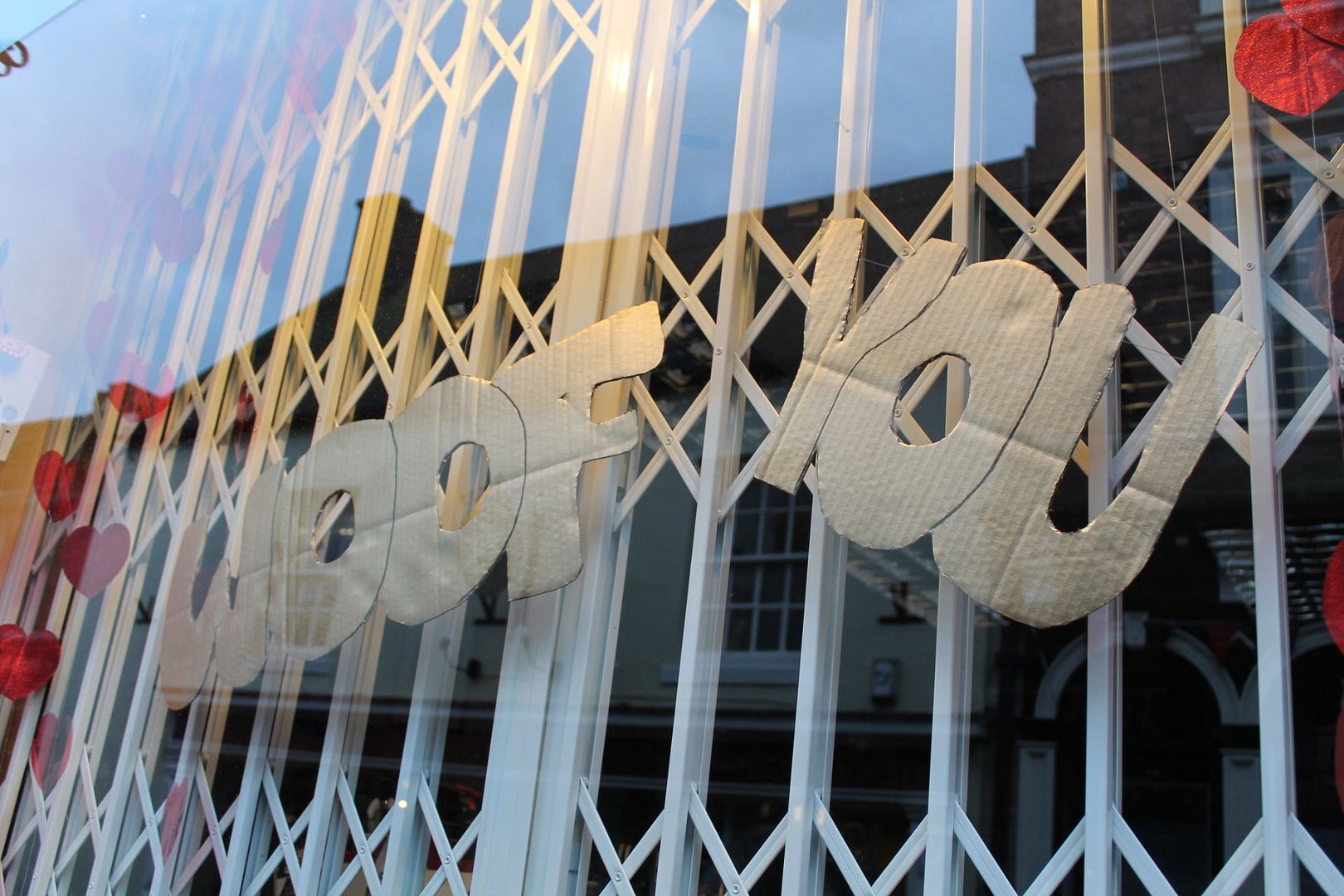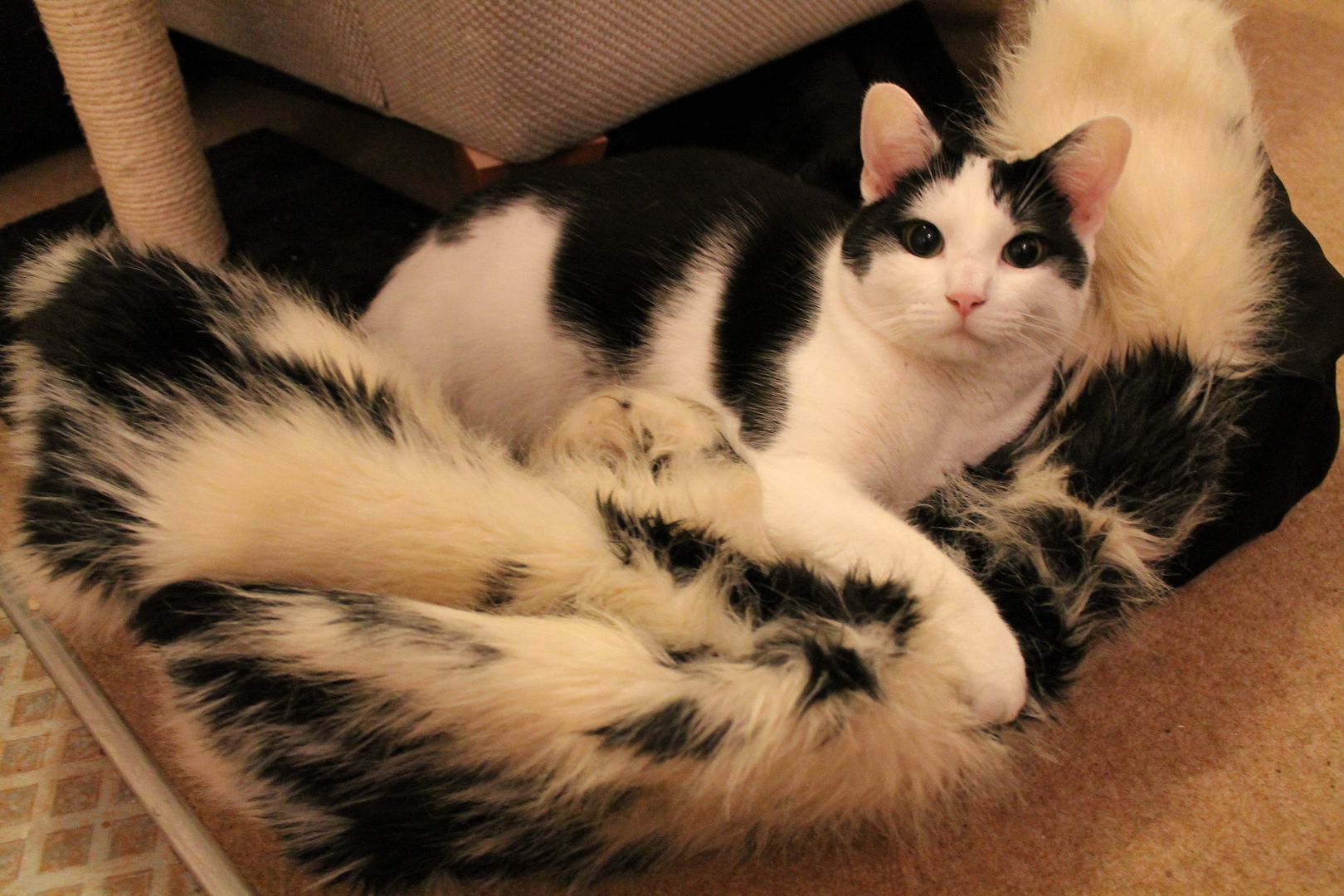 No present sorry but still woof you, Hen... where does the cat end and jacket begin?