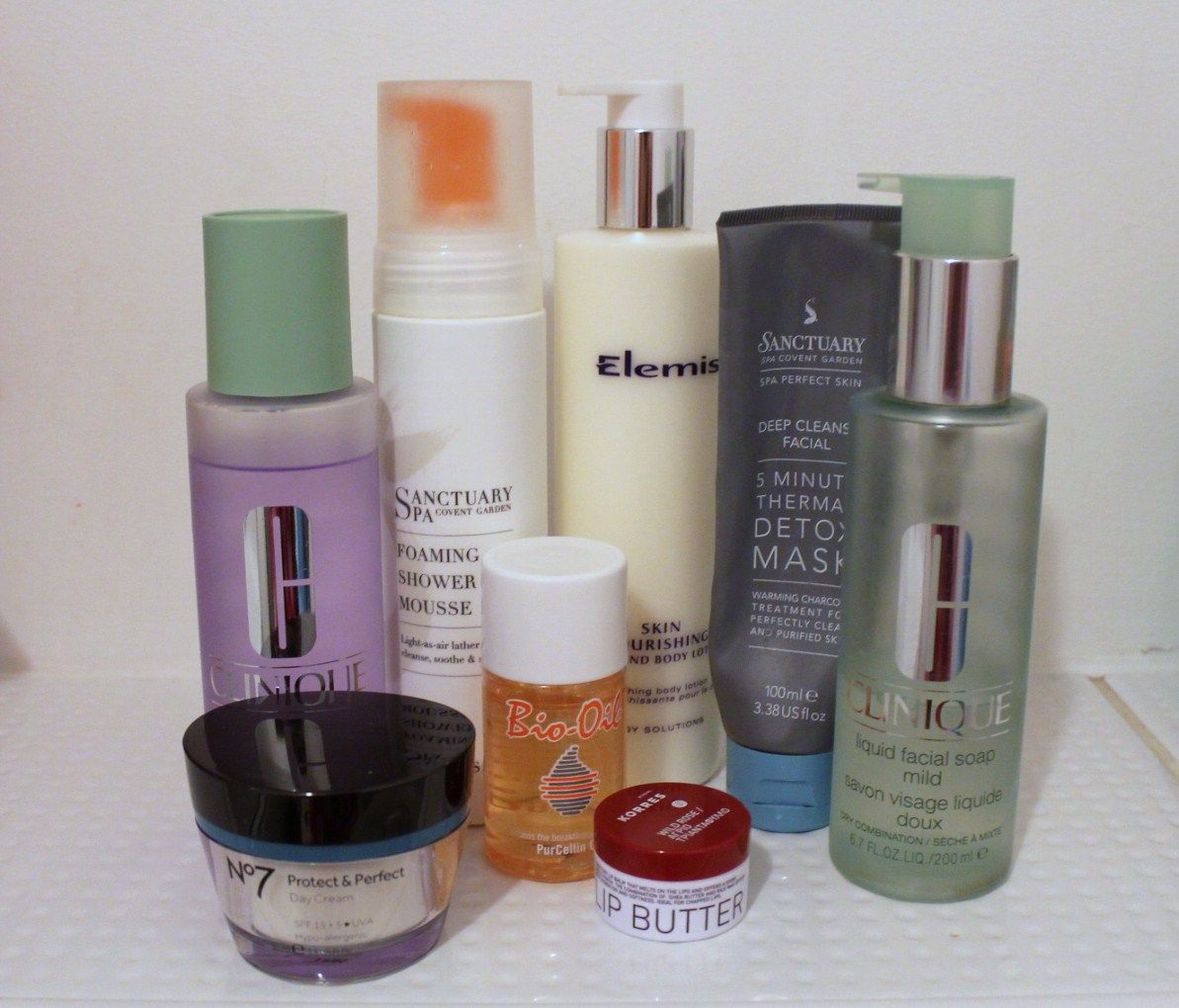 No, this post is not about how great it is to be skinny, nor does contain any wacky diet tips. I'm a big believer in being healthy and happy, and working with what you've got, unlike a certain weekly women's magazine who last week promoted "2013's hottest diet", the Fasting Diet. Totally irresponsible in my opinion, but I digress...
This post is about skincare, and how I care for my own skin specifically: much the same as my
make-up routine
I've really settled into a pattern recently. Aged 17, taking my AS levels, I woke up one morning absolutely covered in dry, red, scaly patches. My entire body, from my scalp down to my ankles, was covered to some extent and not knowing what it was (and the fact that I was a very vain teenager) was a nightmare. It was eventually diagnosed as
psoriasis
- an immune condition which makes my skin grow too fast - and I was prescribed lotions, potions, and medication, none of which worked very well. My skin has calmed down
a lot
over the past few years, completely of its own accord, but this experience has left me with a need to really look after and nourish my skin.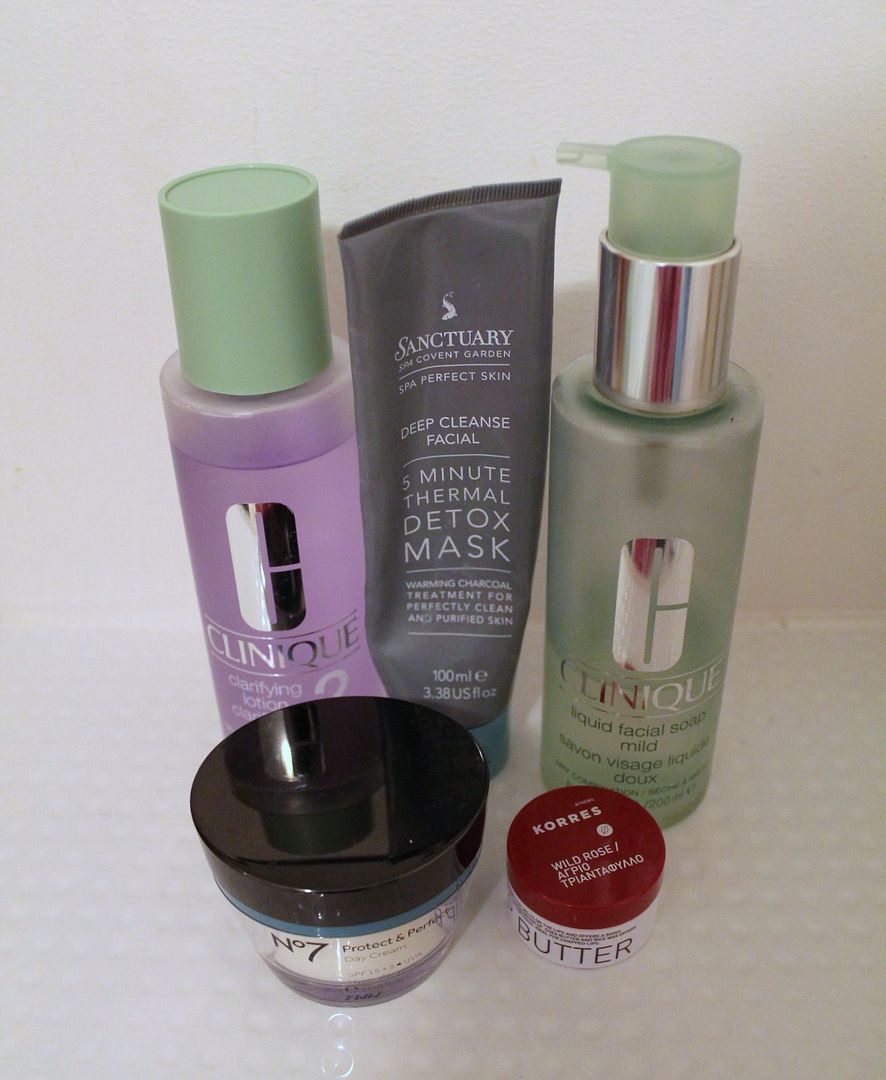 For my face I find the only thing that works is the
Clinique three-step programme
for dry-combination skin. I say three-step, but I never use the moisturising lotion - a Clinique staff member told me that I had to use the lotion
and
another moisturiser. What's the point?! Total waste of money. I now use Boots'
No7 Protect & Perfect cream
and have done for quite some years. When I run out of moolah to buy a replacement pot I use the Aldi range but I can really tell the difference in my skin so quickly go running back to P&P when I have the dosh. The detox mask I use once a week when I feel my pores are getting a little clogged, and this totally deep cleans. I recently won a
Ladyboys of Bangkok
competition for some Korres skincare, and the lip butter has quickly become a beauty essential for me! It's moisturising as well as providing a healthy flush of colour.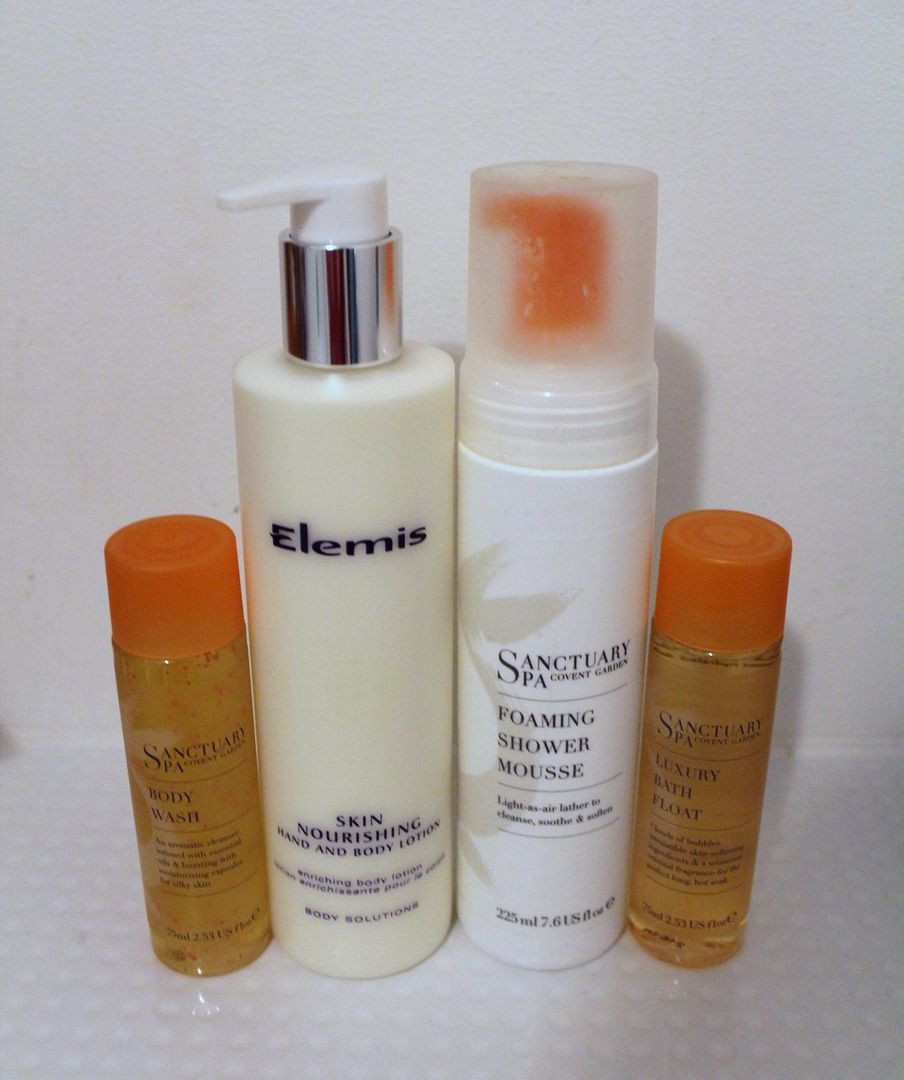 Sanctuary
is by far my favourite body care brand, and with family and friends being aware of this I get loads at Christmas which sees me through the year! I love the smell, how luxurious it feels, and just how much it lathers up. This is probably down to a load of chemicals but I really can't resist a load of bubbles. One thing I'm not loyal to is body
moisturiser
; thanks to my psoriasis I need it to be as rich as possible, so I often change to find the best one. I was sent this
Elemis
lotion by QVC, and as it's for both hand and body it is nourishing enough for my dry skin without being too heavy. It smells a bit like baby lotion when first applied (not a bad thing - baby lotion is my budget beauty secret) but settles to a fizzy floral scent. If that makes any sense. Good job I don't have to describe fragrances for a living, huh?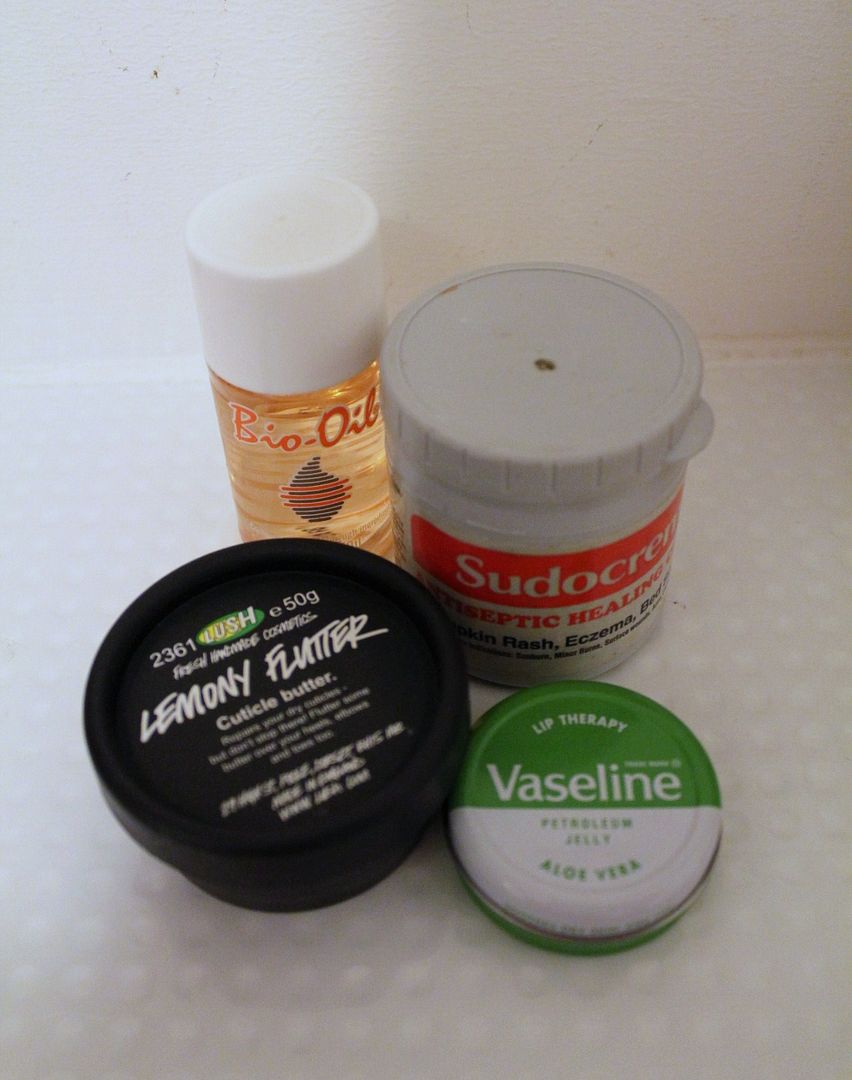 And here's the best of the rest. I really think I would struggle without even one of these, they are that essential to keeping my skin happy; Sudocrem especially, it's great for sorting my heels out when they've been ripped to shreds thanks to another unforgiving pair of shoes, and Bio Oil is perfect for rubbing into pesky patches of psoriasis to relieve the dryness.
Whilst all of these products are great and do really help with my skin, I really feel the most important factors are to drink lots (and lots and lots) of water and to protect your skin from the sun. I hate to sound like your mum, but it's true.
Oh, I also heard something about staying away from alcohol too.. but that's never going to happen. In fact next Wednesday I will be actively indulging in alcohol whilst also learning about beauty and skincare at Harvey Nichols' Beauty Studio event. I hope to see you there!