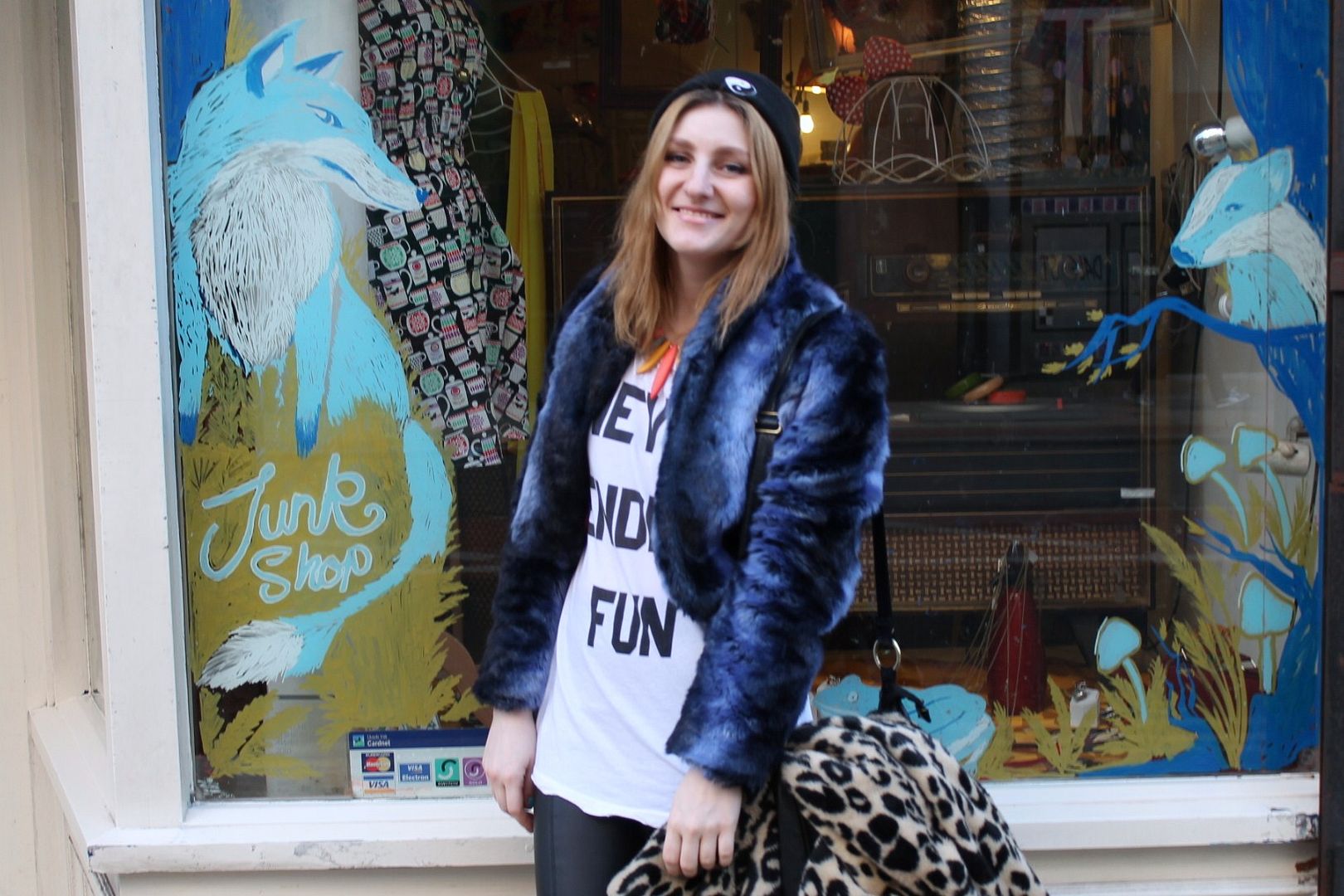 Ever wonder what happens to the masses of cool curtain fabric that goes through charity shops, unsold? Nobody may want to line their windows with it but with
Junk Shop
's motto being
it ain't refuse if you re-use
you can be assured that they will find a new use for it. Junk's fabric is sourced at recycling mills, via charity shops, and vintage fairs, and is crafted into well-made unique pieces. I went in-store last week to try on some pieces and chat about their previous incarnations..
The dress I'm wearing below was once a pair of curtains, the thick jacquard fabric creating structure giving the skirt loads of volume. No longer preventing a nosey neighbour from being spotted, it the collared top underneath was once a window net. It makes a cute layering piece and would also be great to tuck into a high-waist skirt.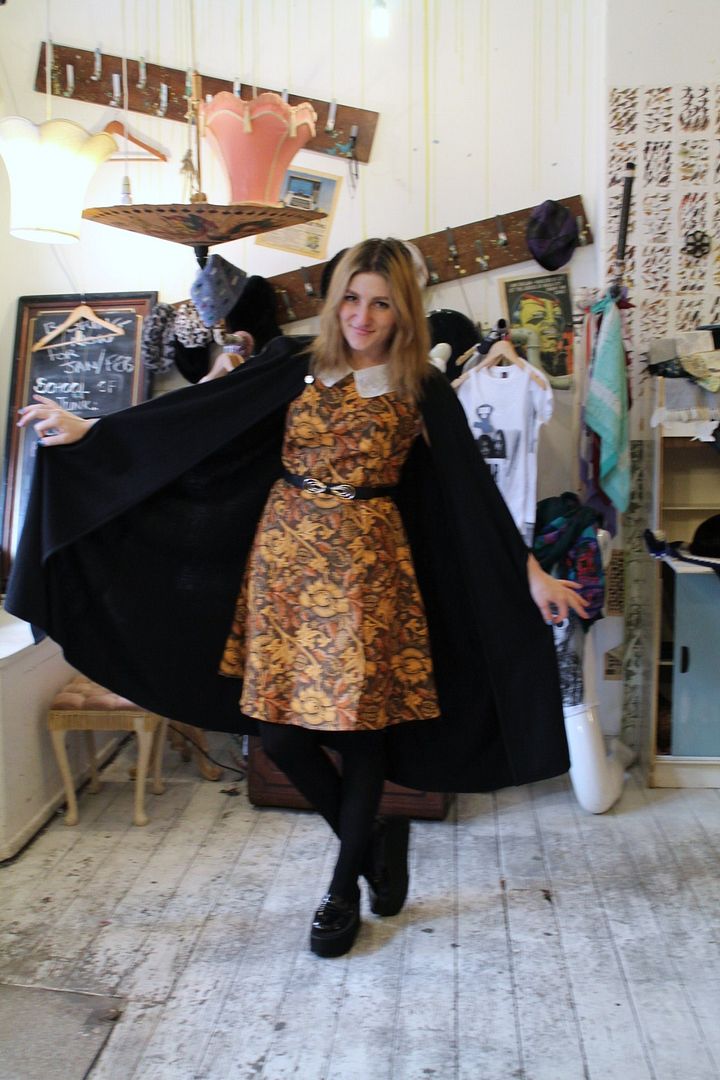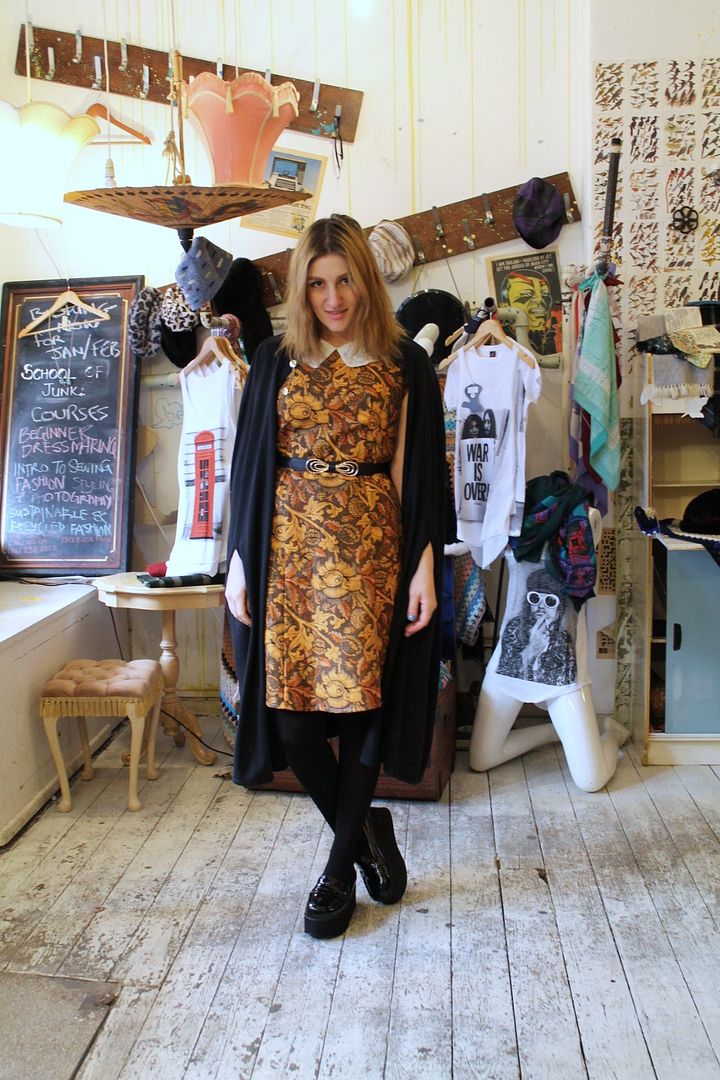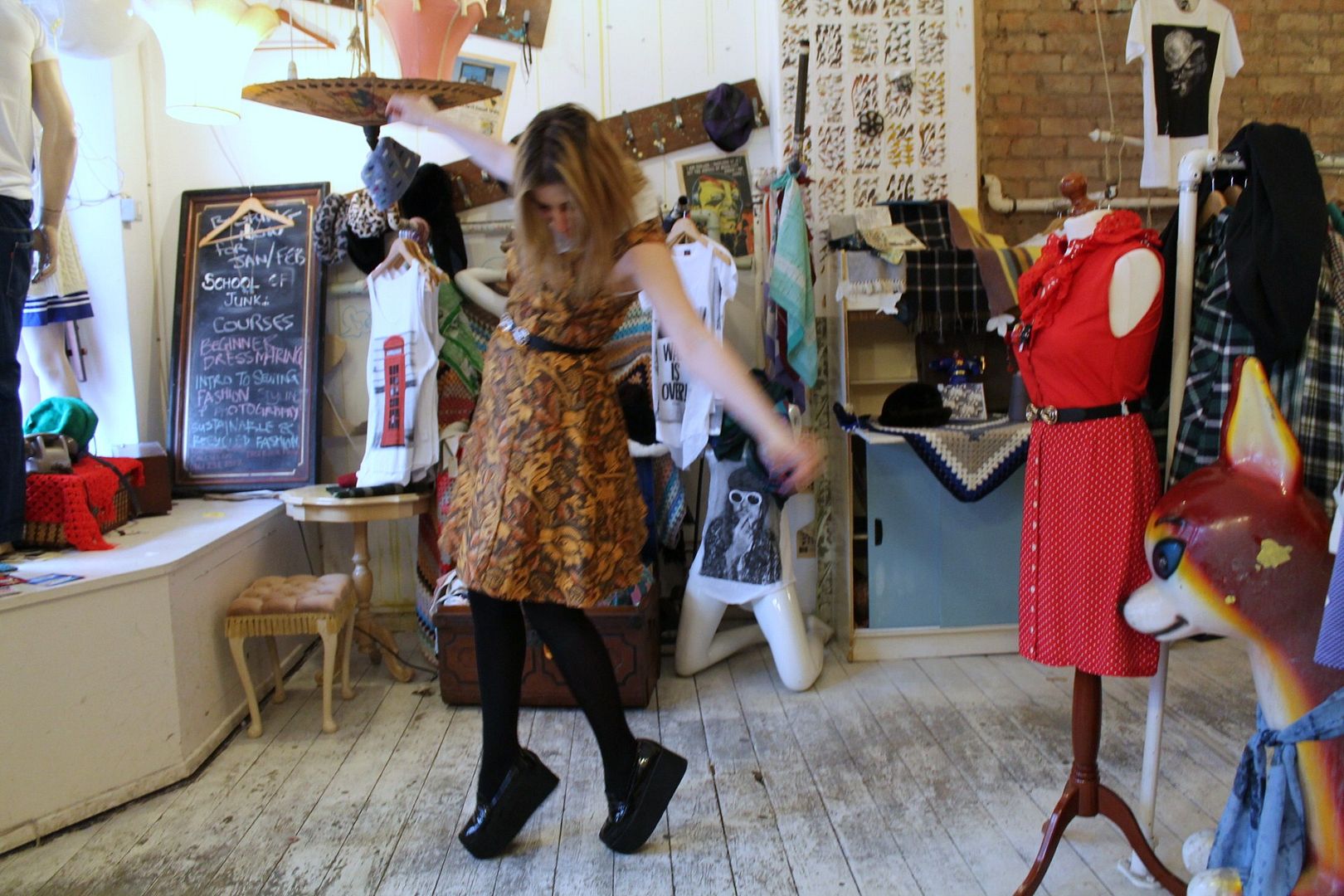 A high-waist skirt not unlike this one, which also used to be curtains, and the vest top is part of the Junk Shop designer collective. The store houses ethical, sustainable clothing and accessories from other Manchester designers alongside their three own brands - Junk Boutique, Jumble and Label of Love.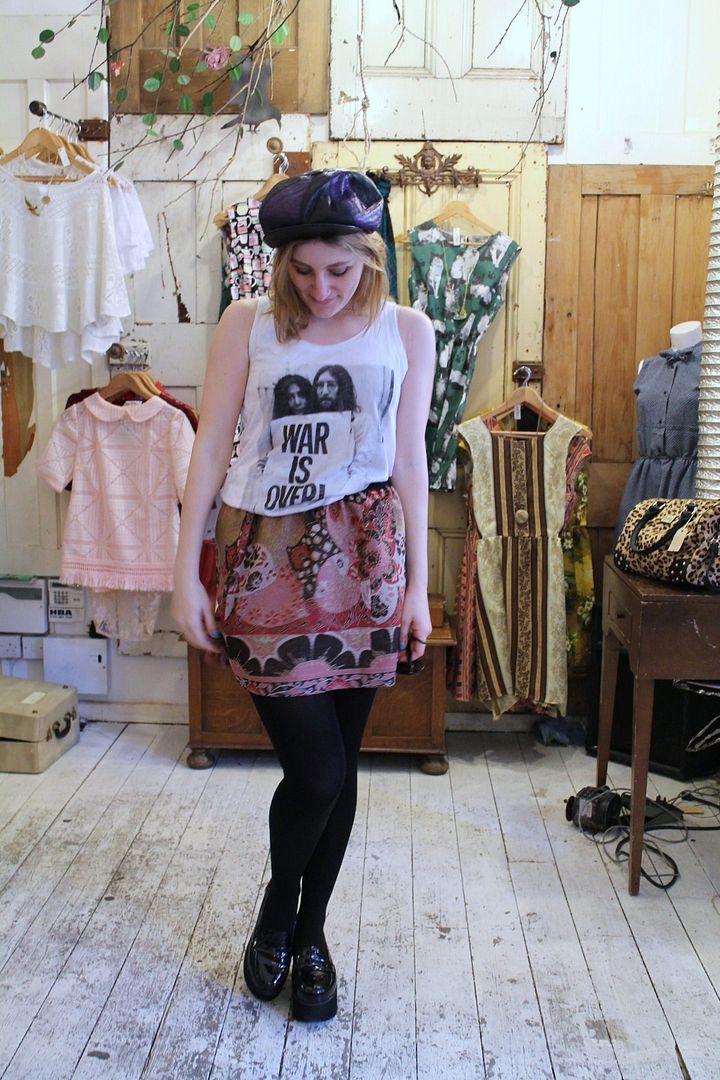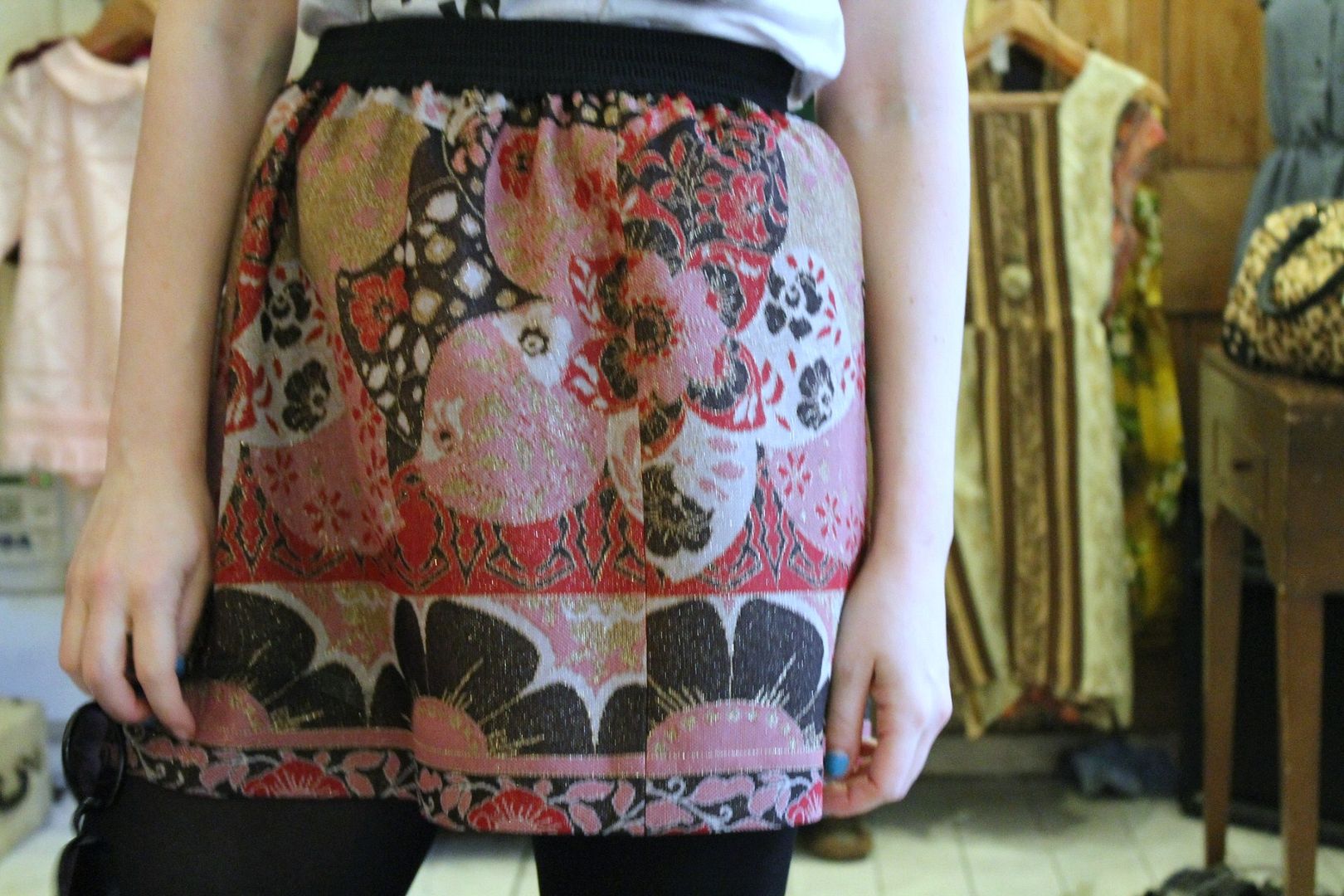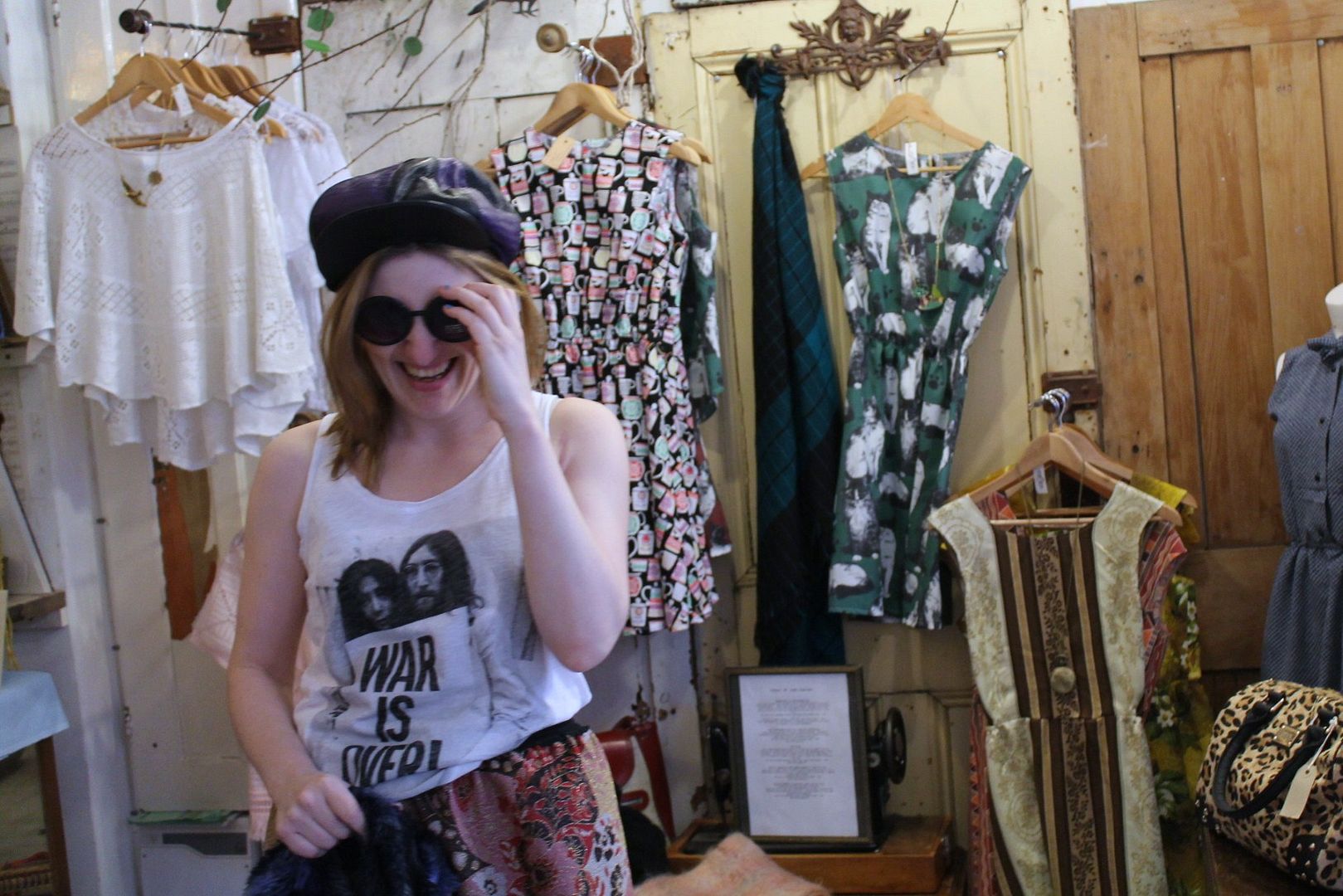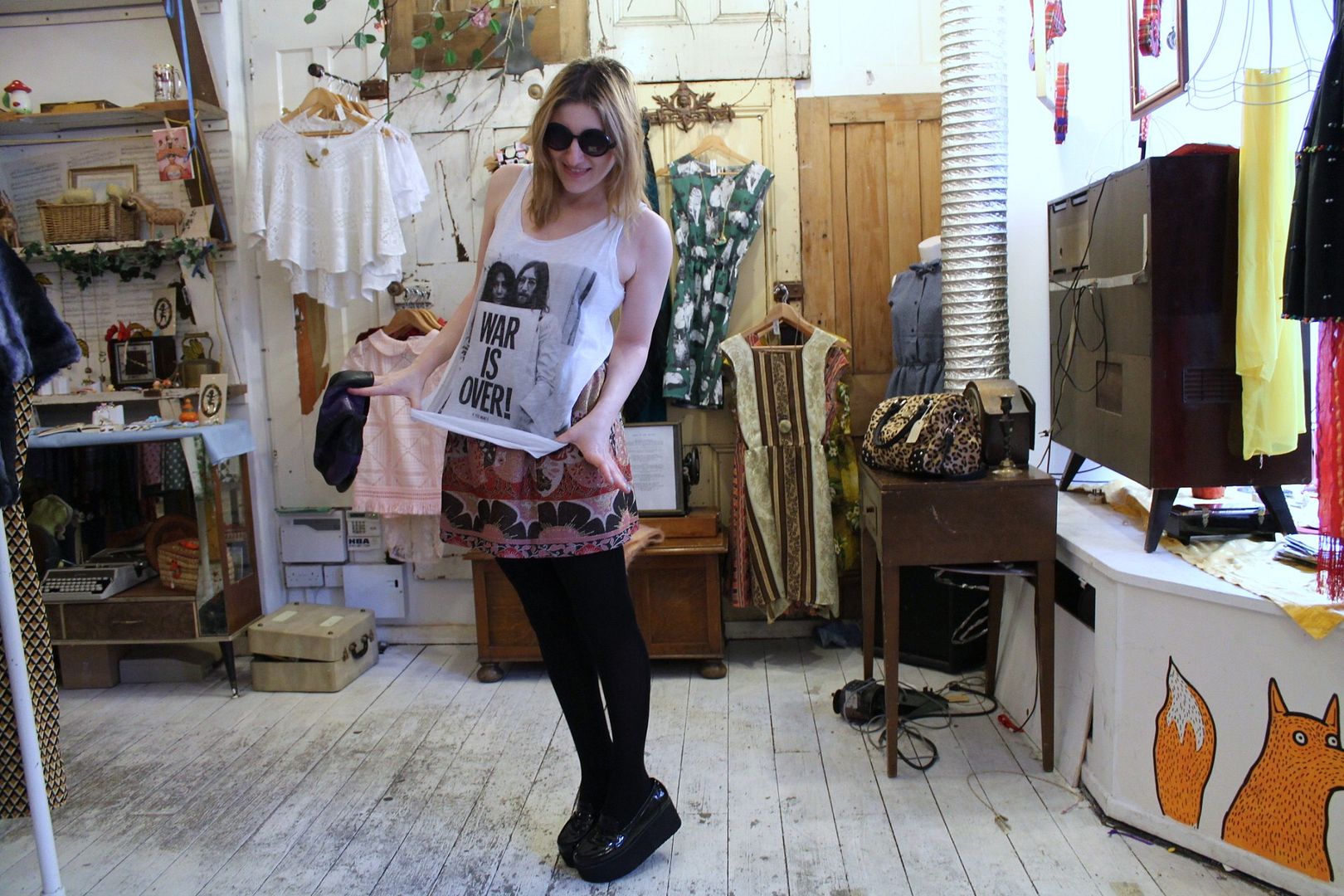 Store-wise, it's everything every creative visual merchandiser dreams of: cute and quirky displays, with everything made from recycled items and reclaimed materials. Pass through the wardrobe doors into the fitting room, and you'll find a vintage coat rack to hang your stuff on plus a vintage chair should you need a sit down.
This place is basically the whole package. The ideal place to jump off the consumer bandwagon; a visual treat, with unique pieces - plus the opportunity to join in the sustainable fun with their styling, dressmaking, and customisation courses. There are some reviews on Yelp which say it's over-priced: the prices are definitely cheaper than Topshop. Considering the pieces are hand-made, ethical, or unique, I personally think this is a real bargain.
You'll find Junk Shop on Dale Street (across from Koffee Pot, the best breakfast in town. Make a morning of it), open Monday to Saturday 10-6, 12-5 on Sundays.