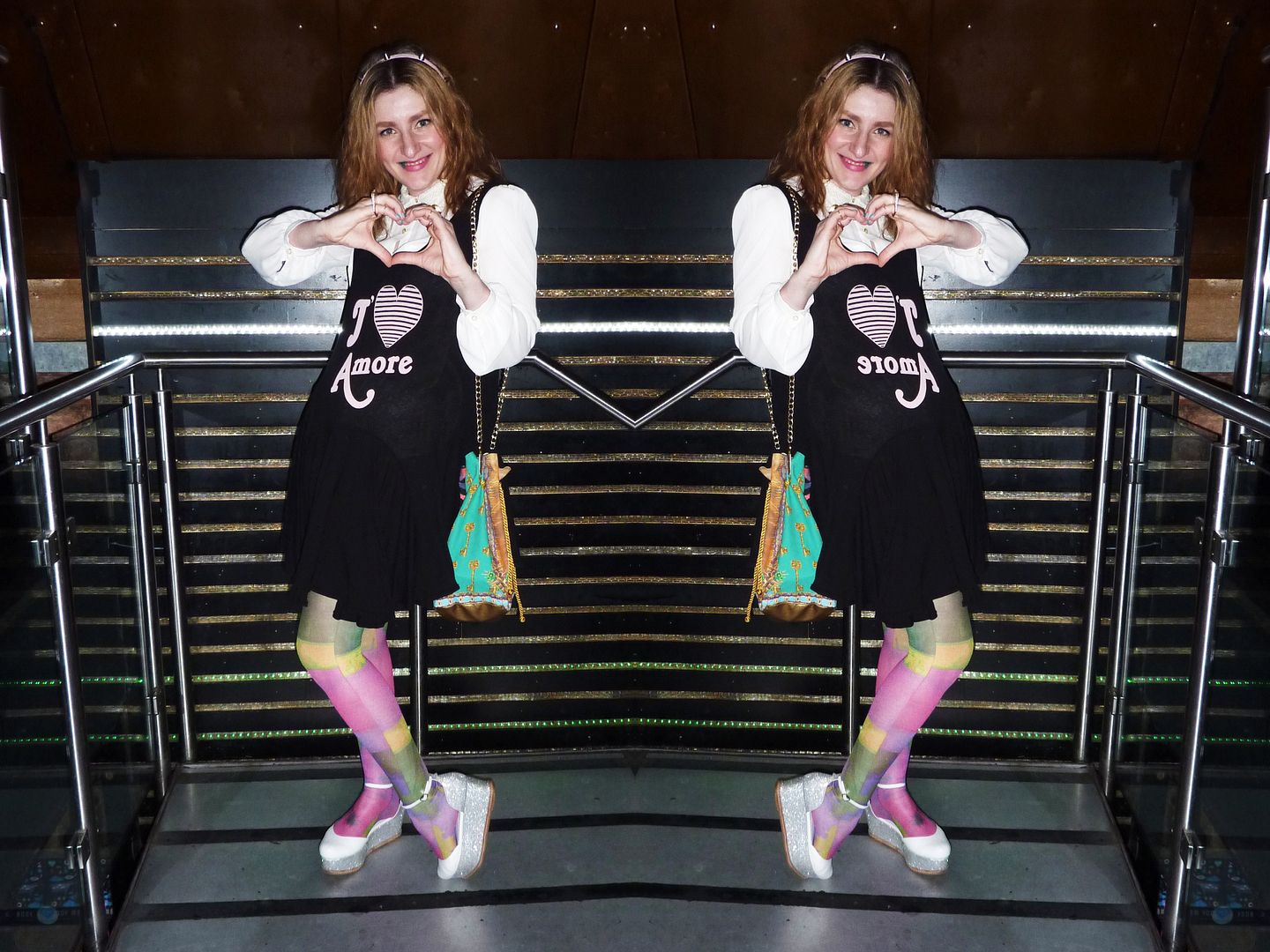 Saturday nights in Manchester are all about bodycon and bare legs, neither of which I favour on a freezing February night. In fact I really don't enjoy getting dressed for nights out - the norm is to flaunt your body which means less layers and less creativity. So when my friend Gaz decided we were celebrating his birthday in Baa Bar I had to figure out a going-out look that was still essentially me: cue what I'd normally wear (Wildfox & cute blouse from work) plus the fun addition of bright tights and a studded headband. We didn't last long at Baa Bar; as soon as the hen parties and lads out on the pull arrived we headed to
Poptastic
. I felt right at home dancing to bit of Destiny's Child and Reel Big Fish along with a whole load of Rihanna.
Ended up in a taxi home at 5am slightly worse for wear after falling over and putting a hole in my tights. Santa* (*mum) gave them to me for Christmas, I adore them and this was their very first wear. There were near-uncontrollable tears, trust.. my only consolation is that the hole is a uniform shape so I can get away with pretending it's supposed to be there. They are Vivienne Westwood, after all.
Yesterday was totally wasted thanks to the effects of the night before, I didn't even leave the flat! I really can't hack mad nights out anymore, nor can I handle mixing alcopops, Baa Bar shots and Red Stripe: a cocktail for a headache if there ever was one.