"Eco" or "ethical" fashion (or "sustainable style", as those in the know like to call it) is a truly enormous subject, as I have learned over the past few weeks. I've chatted to an ethical fashion designer, part of the Estethica display at London Fashion Week. I've attended a talk by eco-journalist Lucy Siegle, and voraciously read her book,
To Die For: Is Fashion Wearing Out The World?
. Finally, I attended a discussion group hosted by
Sara Li-Chou Han
, a Manchester Research student working on her final MSc project.
Now, I certainly do not claim to be an expert on ethical fashion, nowhere near, but I thought I would share with you my findings as someone just beginning to scratch the surface of fashion's impact on the planet. I am not preaching to you. I'm not the perfect shopper - I don't buy bagfulls from Primark, but I do love Topshop (whose parent company, Arcadia, refuses to join the Ethical Trading Initiative); I am exploring how I can remain on-trend and look individual whilst creating the smallest impact on the planet as possible.
There are many different aspects of ethical fashion, all intertwined with one another: pollution, the pressure luxury companies assert on consumers, the frenzy of fast fashion, the extinction of species from being made into handbags.. but put very simply, ethical fashion concerns four main areas:
Garment workers' welfare
Animal welfare
The effect of garment production on the planet
The effect of garment consumption and disposal on the planet
So, first up is the exhibition which kickstarted my interest in all things ethical, Estethica at London Fashion Week. From the
LFW website
:
The [British Fashion Council]'s ethical initiative Estethica sponsored by Monsoon showcased 13 cutting edge designers for autumn/winter 2012. Over the past 6 years Estethica has supported over 100 designers, chosen for their design excellence and commitment to working in a sustainable way.

All designers adhere to at least one of the key Estethica principles of fair trade and ethical practice in the production process; the inclusion of organic fibres and the use of up-cycled and recycled materials and fabrics.
I bumped into designer Henry Stanford a few times over LFW (the first time being at the
Anna Dello Russo talk
: his question to Anna, in front of the entire crowd, was whether she would wear one of his designs the next time she was in the UK. I had to applaud) and he was kind enough to answer some questions for me, which I will paste here verbatim as they were so thorough.
Why did you choose to make ethical clothing?
We [Kingston University first year students] took part in a week long project set and tutored by Dr NOKI in which we had to create a fashion freak/ monster, made from second hand garments and materials. This provided the opportunity to work within the constraints of a pre existing garment. The project was very much about reacting to, and working with materials and forms in front of us. This helps to eliminate the fear of making mistakes and instead, to work with them. Sustainable fashion is potentially unique because often second hand garments aren't in a perfect state. But where a lot of people see this as limiting the potential of a wearable garment, it in fact presents an opportunity to extract greater form and character.
This is what this project was all about, extracting form and character from unloved and discarded garments in order to create a fashion freak/ monster. Therefore highlighting the potential of used garments and the sustainable message instead of preaching it.
50 Kingston University first year BA Fashion students were split into pairs, each pair had to source their own second hand garments. Therefore each freak/monster was unique, displaying character, form and texture. Nine pairs were selected by Dr NOKI to show at LFW.
Does it cost more for you to create ethical looks?
Not at all, second hand and charity shops are generally cheaper. There is also much to gain from your old clothes, if an item has a hole in it, what can you do with it? Do you make it a functional component such as a pocket or do you build out from it? People often see an unwanted garment as a whole object, but when broken down there are so many different interesting components, such as the texture of the fabric or the shape of the sleeves. Dr Noki works around the view that people shouldn't fear cutting up garments, or "cutting the brand". The cost is more in the time taken, but time invested is worth it because your garment becomes a personal reflection of you.






"Sustainable fashion is most effective at street level, it's all about your own personality; an expression of yourself".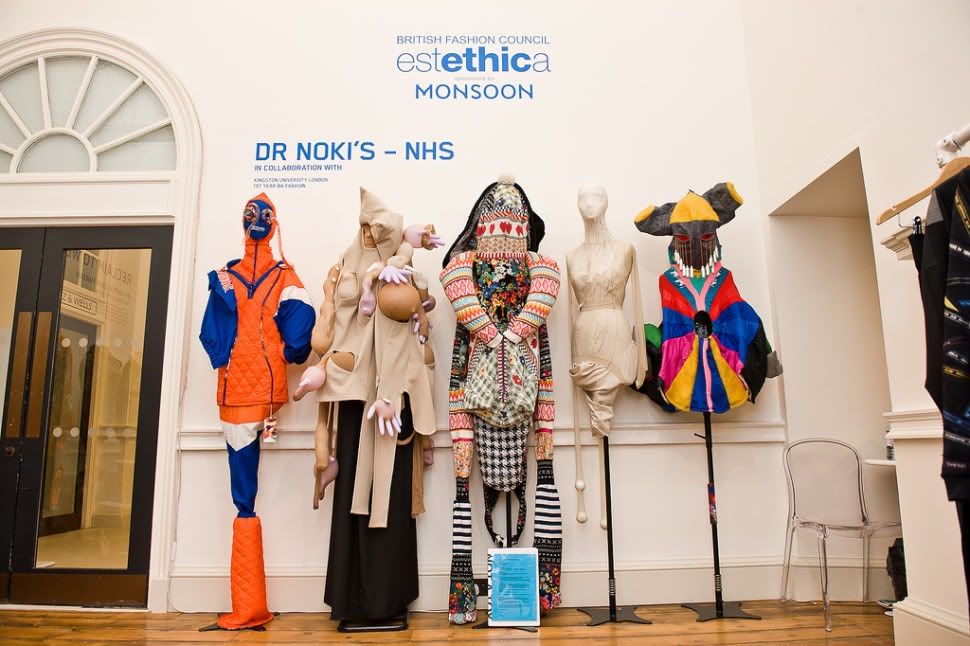 Images from theurbn.com and ecouterre.com.
The monsters and their message made an impact on me, so I was pleased to hear that Lucy Siegle was at the Whitworth Art Gallery with a talk about her book,
To Die For
. The talk focussed on cotton, as it was the launch of the
Cotton Global Threads
exhibition at the gallery. Lucy is incredibly passionate about both fashion and ethics, which is an inspiring combination; you don't have to be hemp-clad and dreadlocked to care about the planet.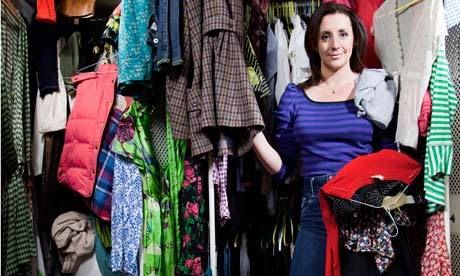 Image from The Observer
Slavery was abolished in 1833, yet there are still an estimated 12 million slaves today (
Amnesty International
) - that's the same amount of people as live in Tokyo. Child-labour has been well-documented by the press over the past few years, but what of factories full of women working sixteen-hour shifts, being sexually abused, and even locked in factories to finish an order, ultimately butning to death due to electrical faults? The very luckiest may be paid their country's minimum wage, which is usually not enough to cover rent and food.
Siegle states that factory auditors "turn a blind eye", factories create "show factories" for auditors to inspect (often for very large orders, factories will sub-contract to factories an auditor has been nowhere near), and underage workers are hidden from view. Now, if you think this sounds ludicrous, and are facts made up to scare us away from Primark, remember Lucy is a fashion
lover
, not a hysterical campaigner in a bin bag.
I could talk all day about how fibres and fabrics are produced (thanks to a recent university essay on the subject) but I was unaware of the environmental impact most of these fabrics make. In 2007 we used 80 billion kilogrammes of fabric - which needed 1,074 billion kilowatt hours of electricity, using 132 million tonnes of coal, and between six and eight trillion litres of water (yes,
trillion
) to make into garments.
That's bearing in mind that every year two million tonnes of textiles go into landfill.
If any of these facts and figures interest you, I would recommend you read Lucy's book. I haven't gone into the real nitty-gritty here (especially concerning animal welfare, which I realise can upset people greatly) but if you are shocked, as I was, after reading the book, then all the better. It will hopefully influence you to make better purchasing decisions.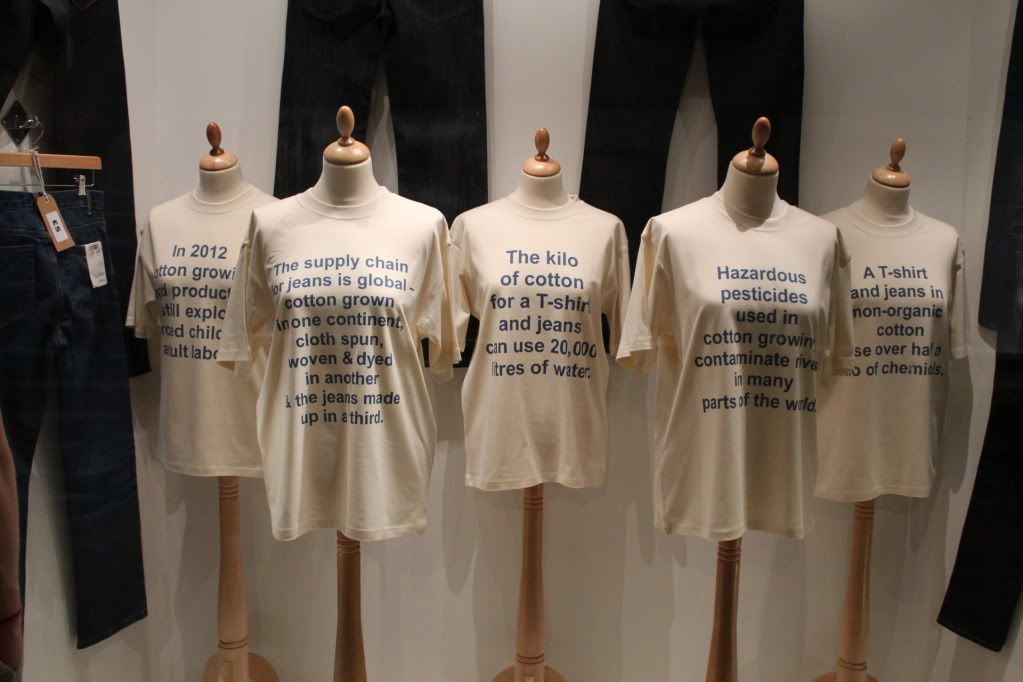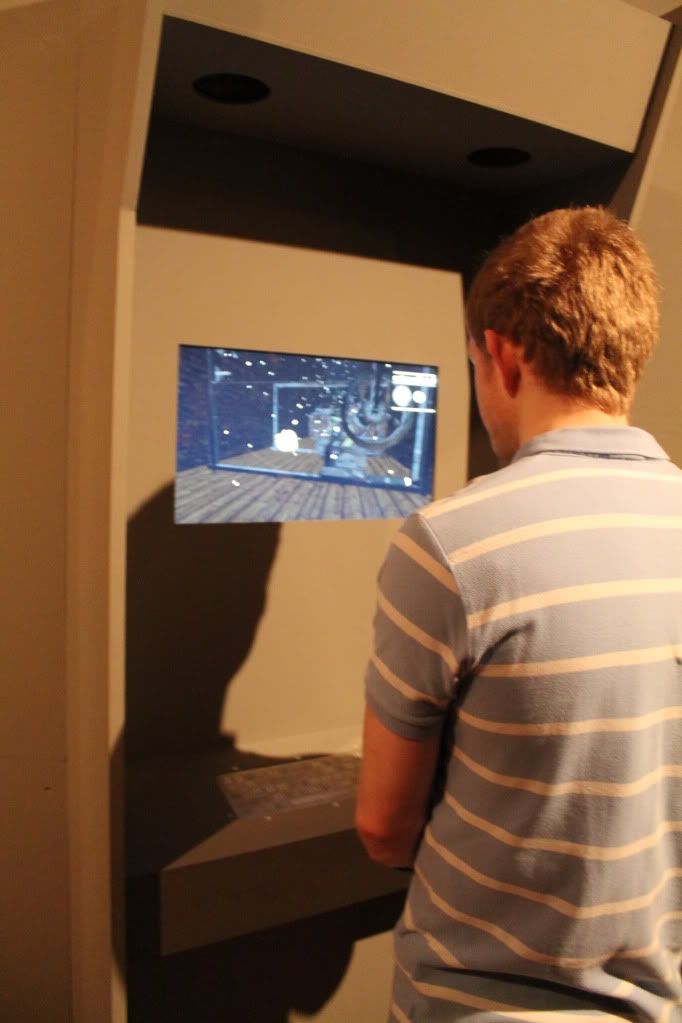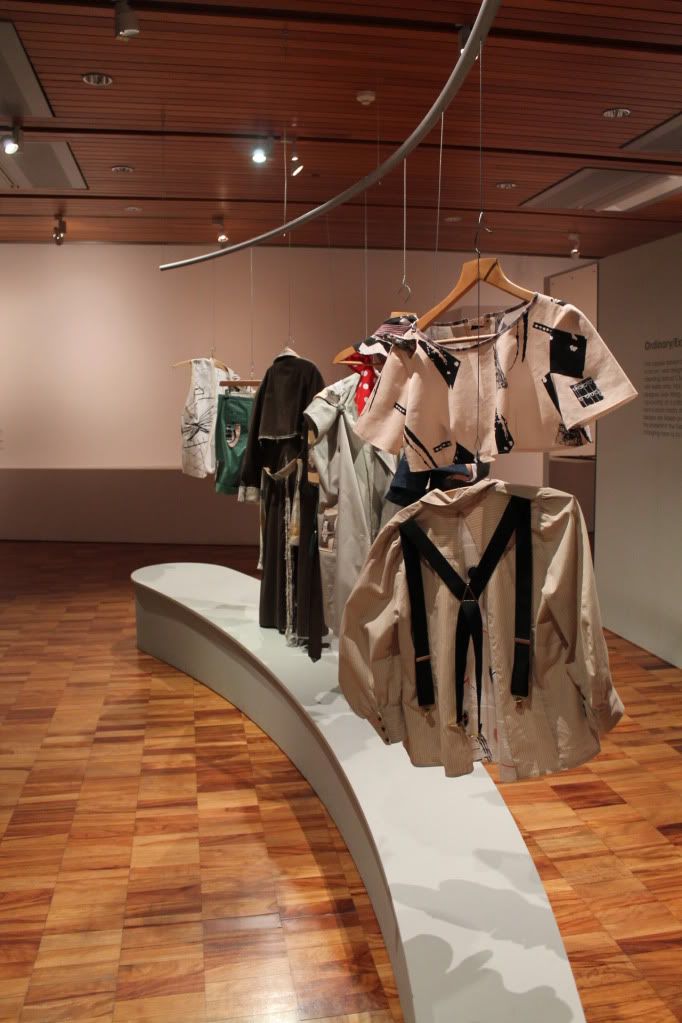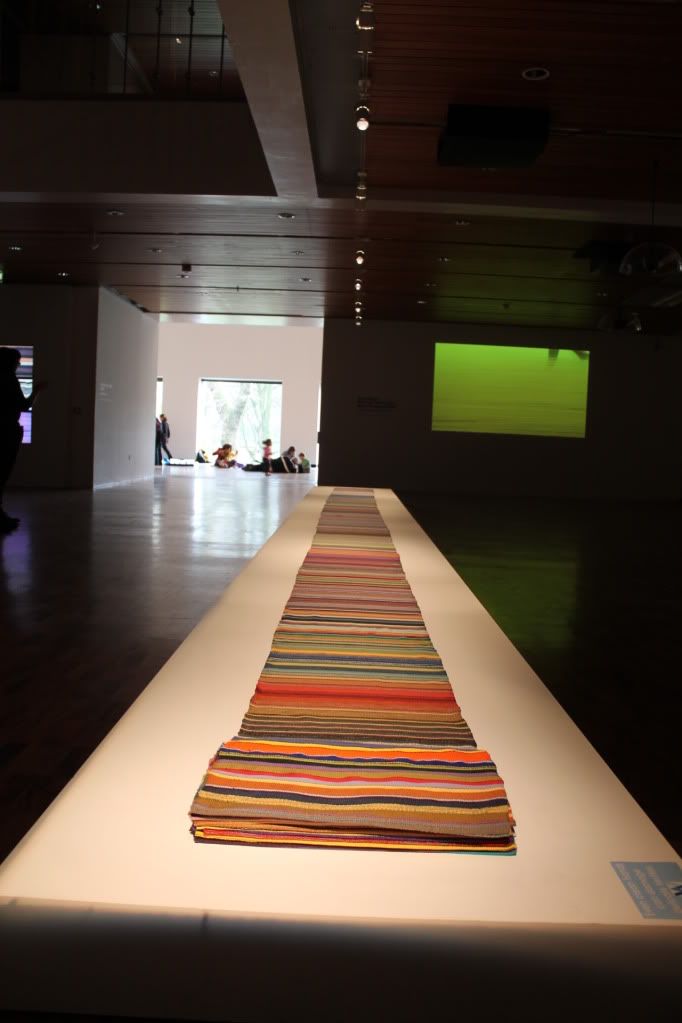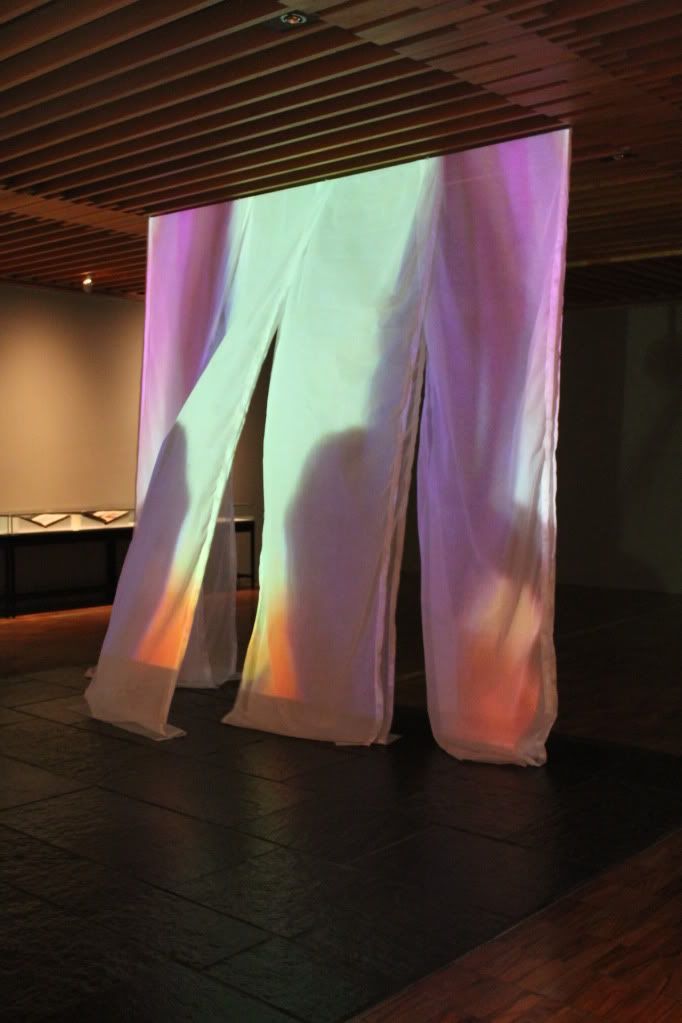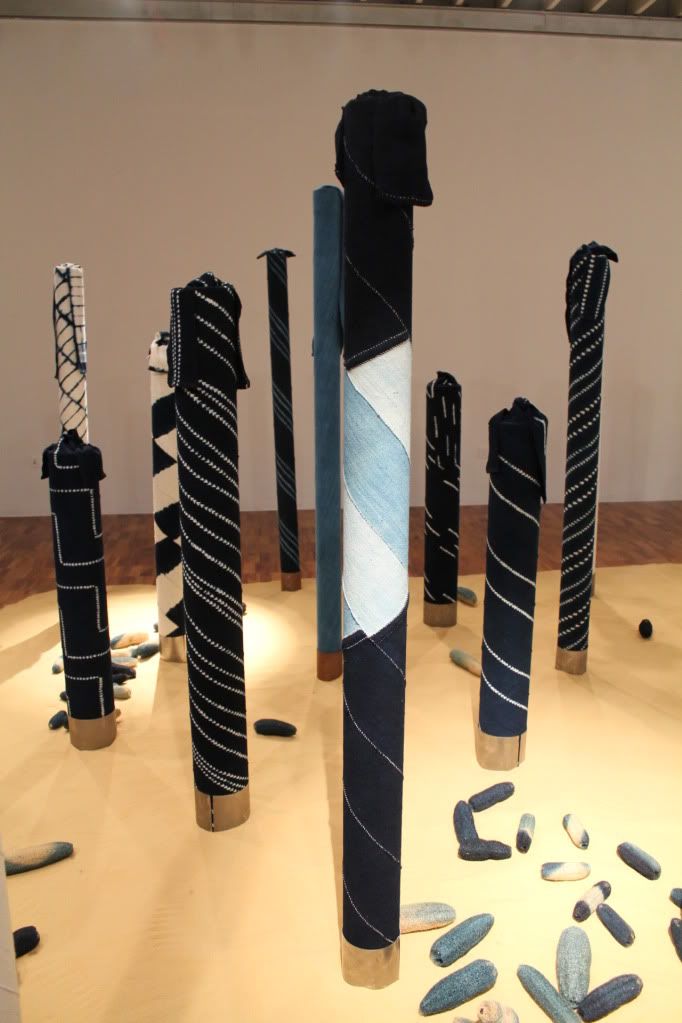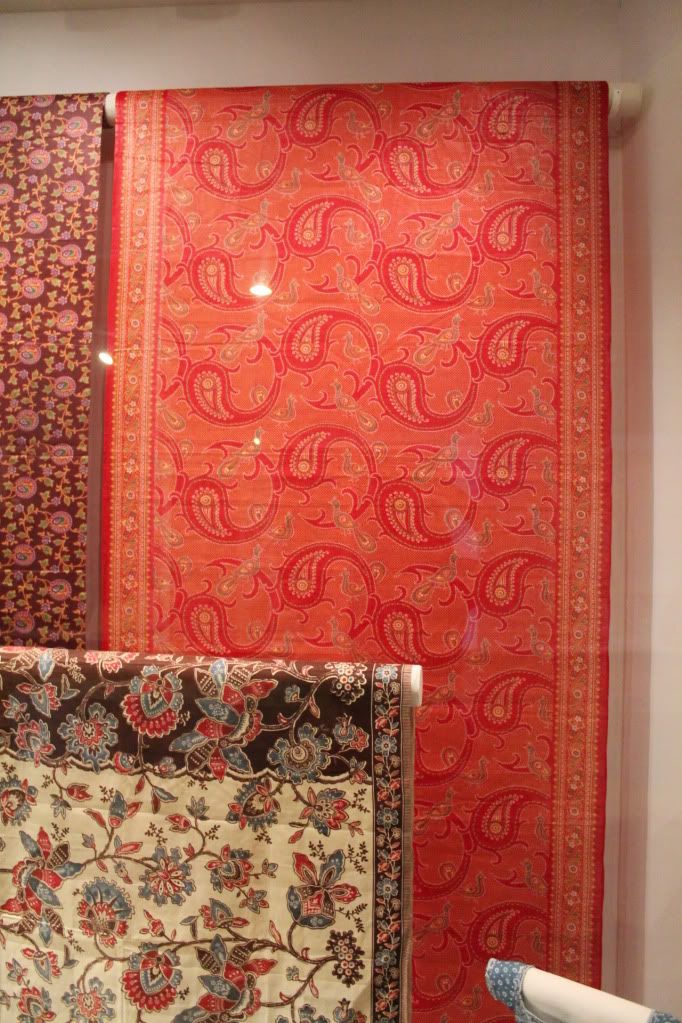 A few of my images from the Cotton Global Threads exhibition, including the video game you can leave your boyfriend playing whilst you view the exhibition, if necessary, and some very on-trend vintage cotton. J.W.Anderson would approve
My biggest question was "what can we do?"
This was something discussed in detail at
Sara's focus group
. The information provided was for her final MSc project, as previously mentioned, therefore I will not mention any specifics, but the ideas put forward were so obvious you have to wonder why the general public does not action these points:
Buy LESS, buy BETTER, buy SMARTER. Don't run into Primark, buying everything you can lay your hands on, ultimately donating it to charity a month later - who struggle to then sell it on anyway, since donations are saturated with cheap, fast fashion.
My constant struggle is that I wish to be ahead of the fashion game, wearing an individual outfit which is still bang on trend. I will continue to make purchases from the high street, but I will think carefully about whether I need the item, and whether I can re-style the garment in seasons to come. I will also consider vintage and charity shop pieces, to customise to suit my tastes, but purchase them as if they were full price - it's as wasteful to buy from charity, never wear, then throw out, as it is to do the same thing from Primark.
Reading the most recent
Stylist magazine masterclass
, I was pleased to stumble across Jane Shepherdson - who is largely credited for starting the fast fashion revolution at Topshop - mention a sustainability plan within her new role at Whistles:
We have a 3 year program in place in order to try to make Whistles as sustainable and ethical as possible. This includes they way we work with our suppliers and monitor their performance, through to the amount of electricity we use in our stores, and the fabrics we use. I think that all retailers are starting to research more sustainable ways of working, mainly because it saves them money in the long term apart from anything else.
So please, please,
please
,
Mr Green
.. take the lead from your former right-hand woman and begin an action plan for Arcadia. Take it further. Consider your supply chain and your ethical policies. You get fashion and design
so right
: why not this, too? After all, wherever Topshop leads, the rest of the high-street follows.
Further resources for you:
I believe my facts are correct in this post, and I've credited all sources I need to. If I am missing something please do not hesitate to comment or send me an email:
sarah@fashiondotty.com
. Same goes for any thoughts or opinions you have on the subject. Like I said, I'm learning. Thank you for reading!