Last night, the red carpet was rolled out onto the wet street for Manchester's most fashionable to descend upon in their finery. It was time for Harvey Nichols' bi-annual fashion show.
The lightshow made a splendid shape on the roof of Campfield Market Hall off Deansgate, and the sub-aquatic set was no less impressive. Being designed by Claire Calderbank, Harvey Nichols' Visual Merchandising Manager - designer of the amazing Hawaiian, ice queen, and book displays - no wonder it was something special.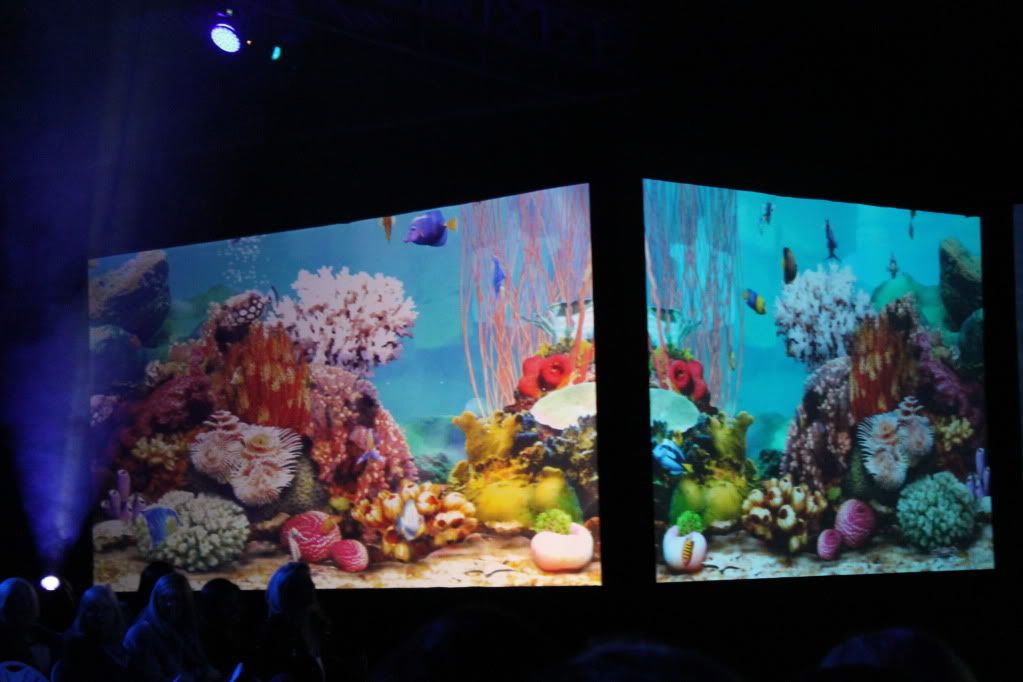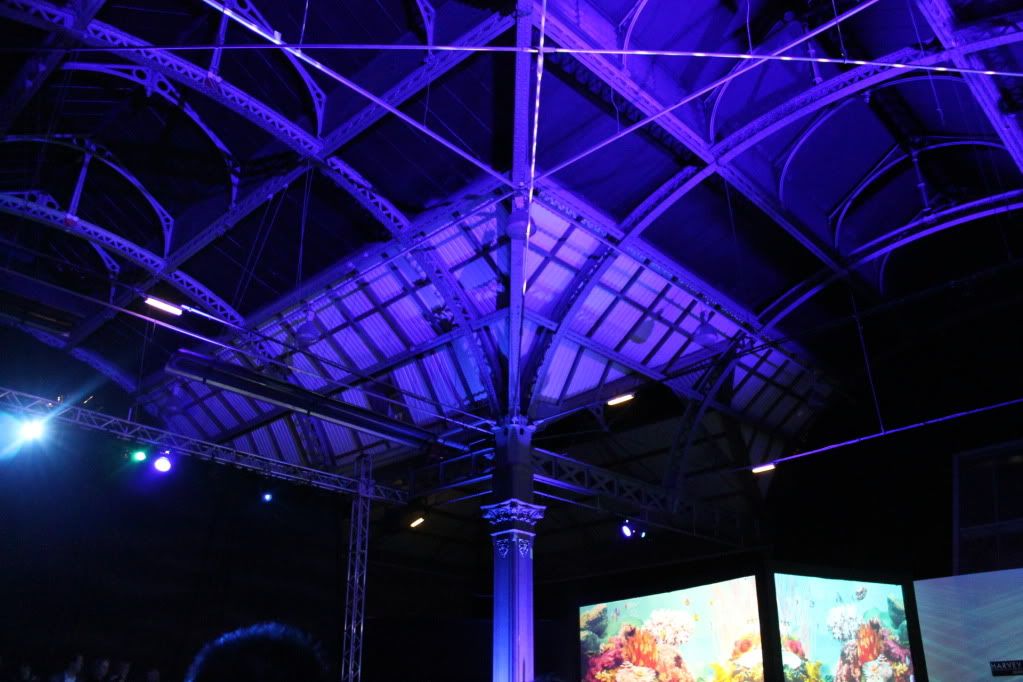 Womenswear was split into five themes - Pale and Interesting, Acid Reigns, Beach Bum, Grunge Glam and Under the Sea, with the final catwalk being dedicated to Philip Armstrong.
Pale and Interesting displayed some fab accessories (fluoro trim Mulberry Cookie Bayswater, anyone?) and some simple, well-tailored pieces. The styling kept in mind that this was a commercial event for those wishing to make day-to-day purchases, not a haute fashion statement. From the front, the final look was a plain Pinko blouse: but the back played out a different story entirely, with metallic pleats flowing as the model walked.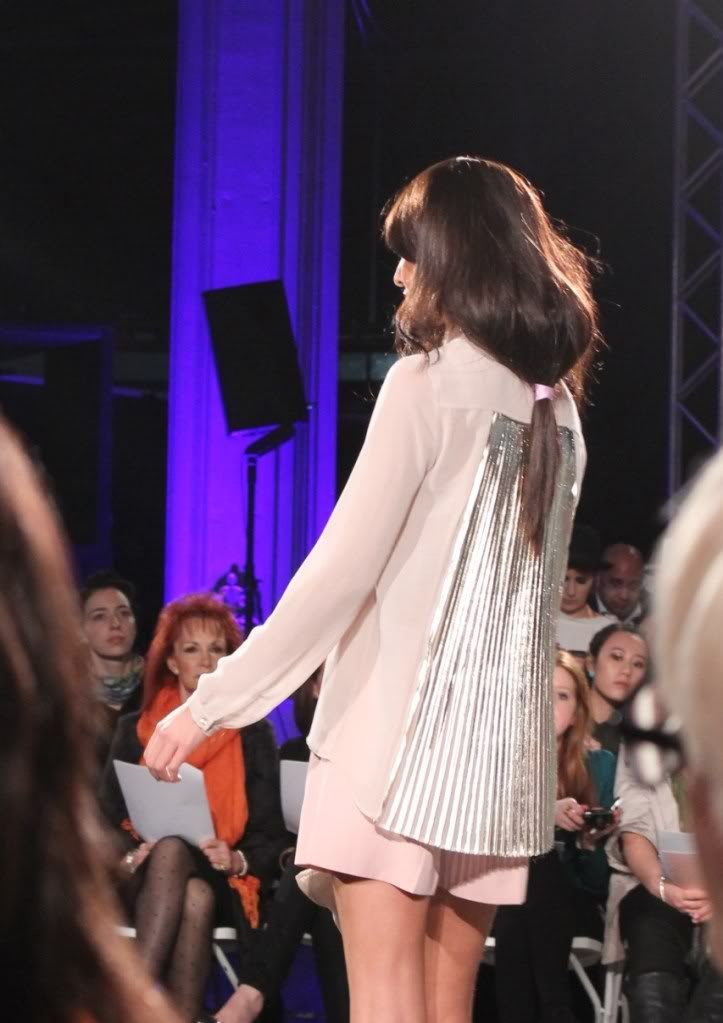 Acid Reigns was my favourite theme of the lot, with sporty neons and unexpected colour combinations. A Philip Armstrong berry furry jacket worn with bright yellow rag&bone jeans was an inspired styling choice, and a pink Alice & Olivia dress looked plain from the other end of the runway, but upon approach revealed to ombré down to dark red. I loved the Diane von Furstenberg split sequin top and neon Christopher Kane shorts combi, and a Cut 25 jersey dress was a sport-luxe eveningwear update.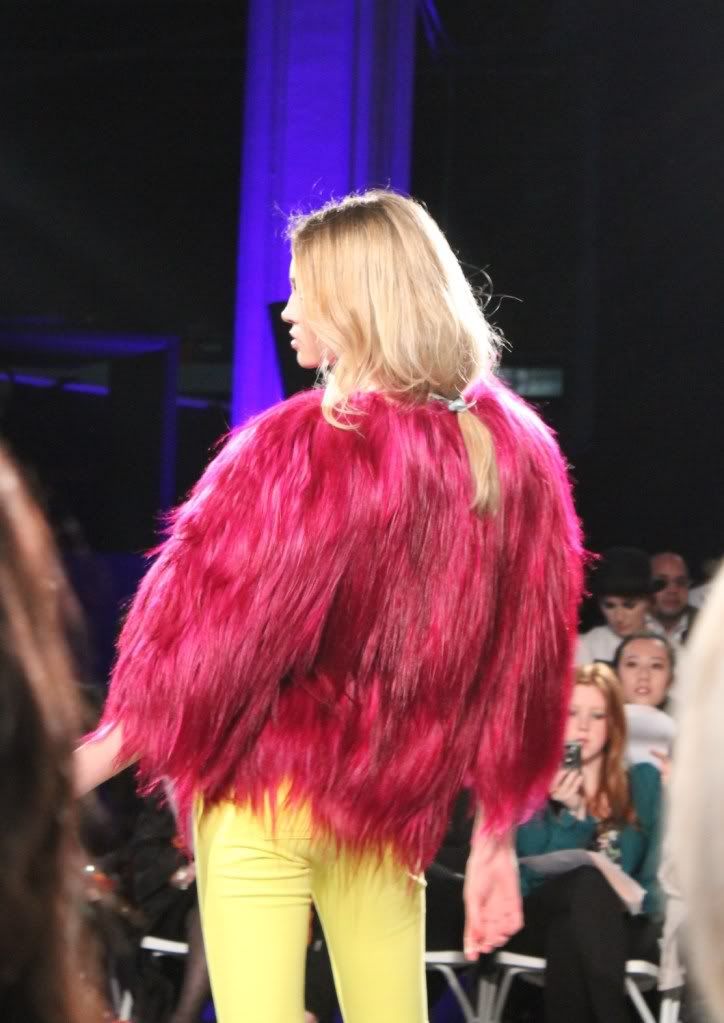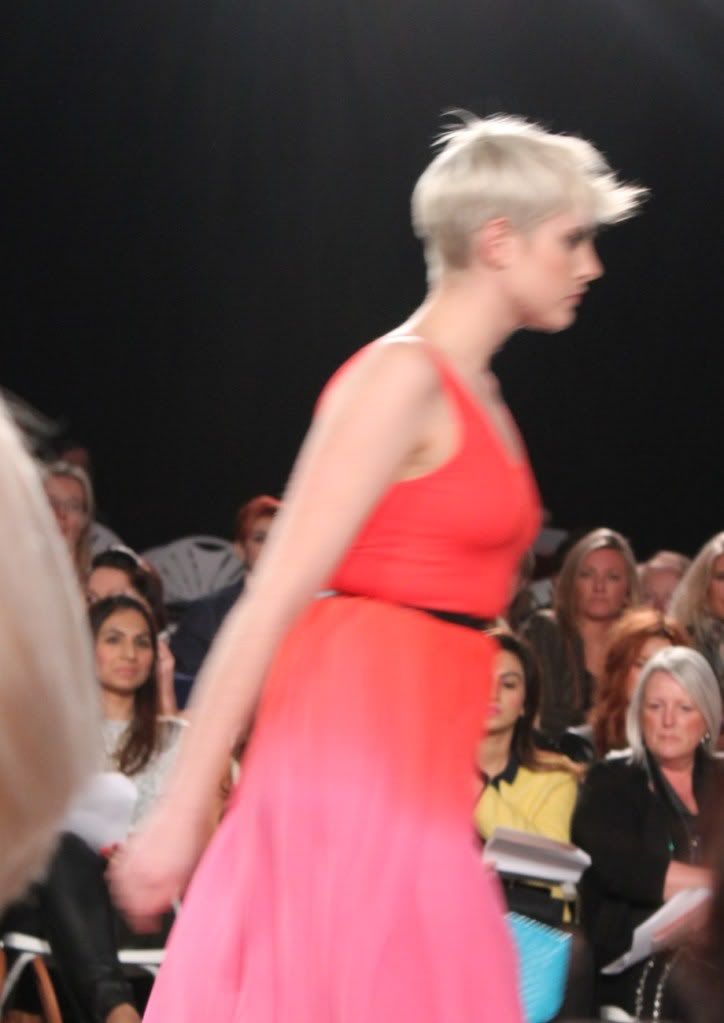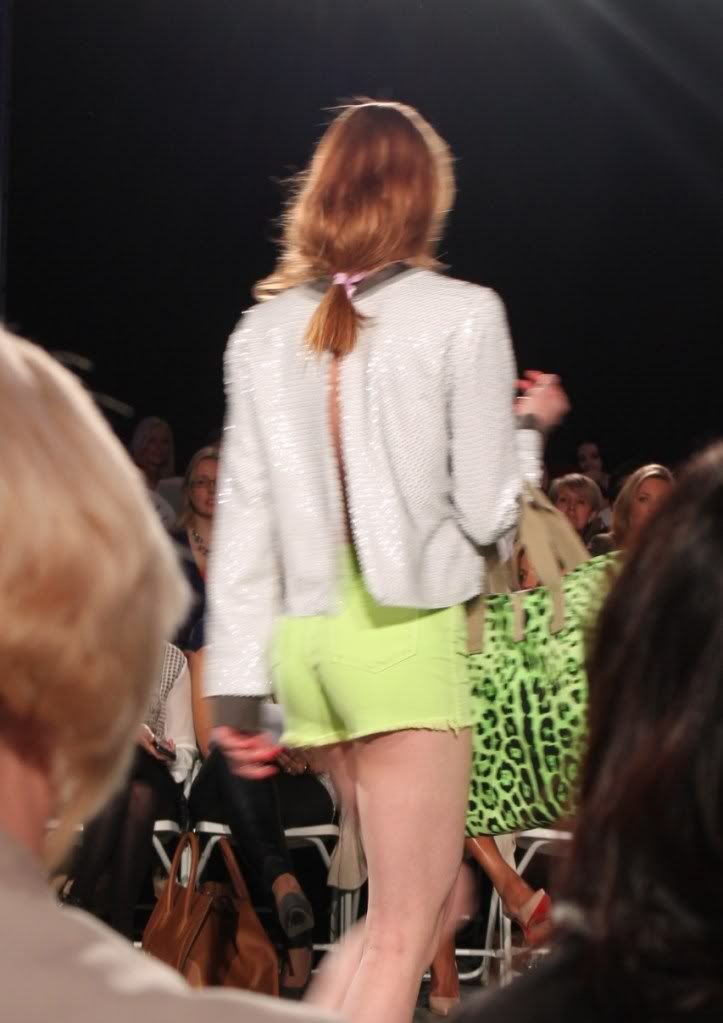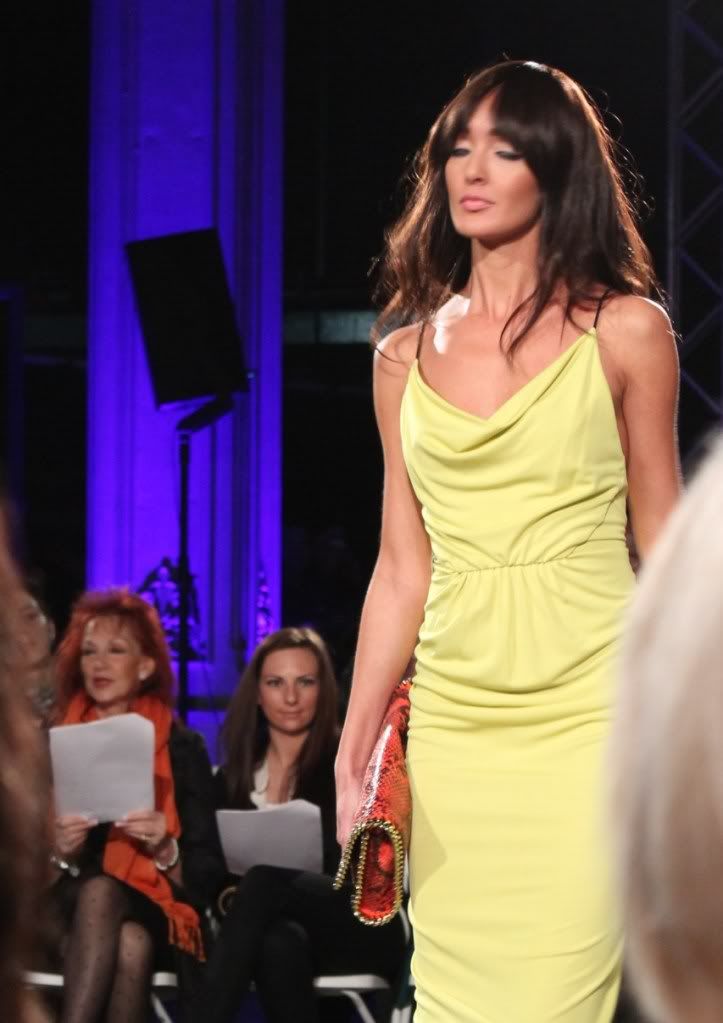 It's painful to think of being a Beach Bum so early of the year (or perhaps it's just painful for me to think of my pale dimpled thighs) but the Harvey Nicks girls showed us how to rock haute hippie this summer in print-clashing Matthew Williamson, Dolce & Gabbana and Heidi Klein. I'd be more inclined to wear the cool orange fishnet dress or the floaty Amanda Wakeley kaftan.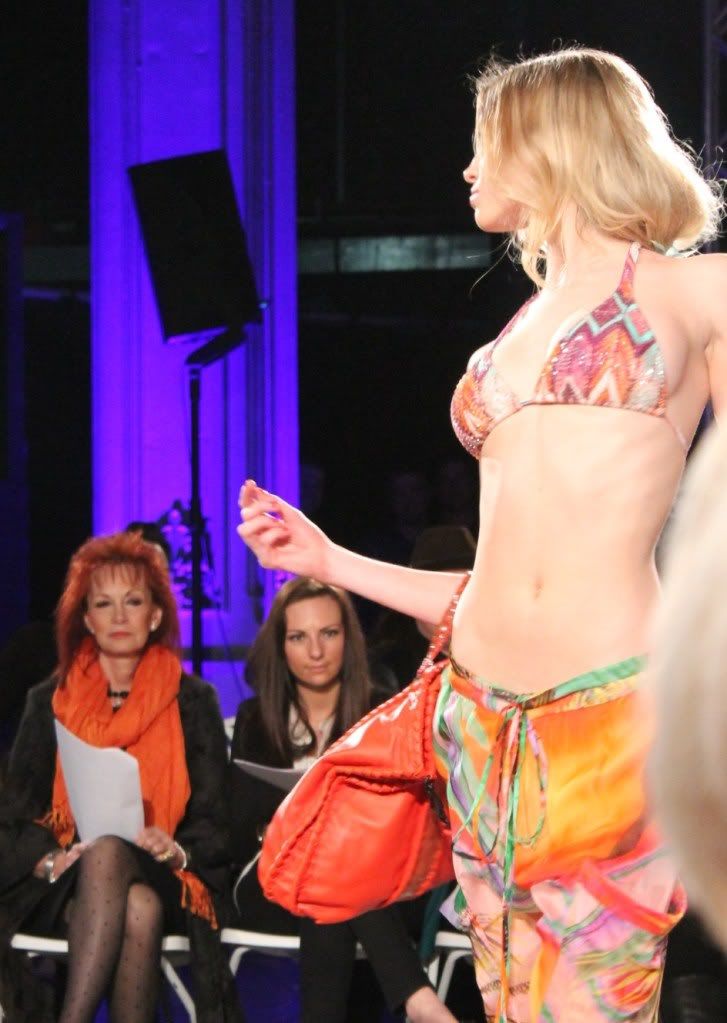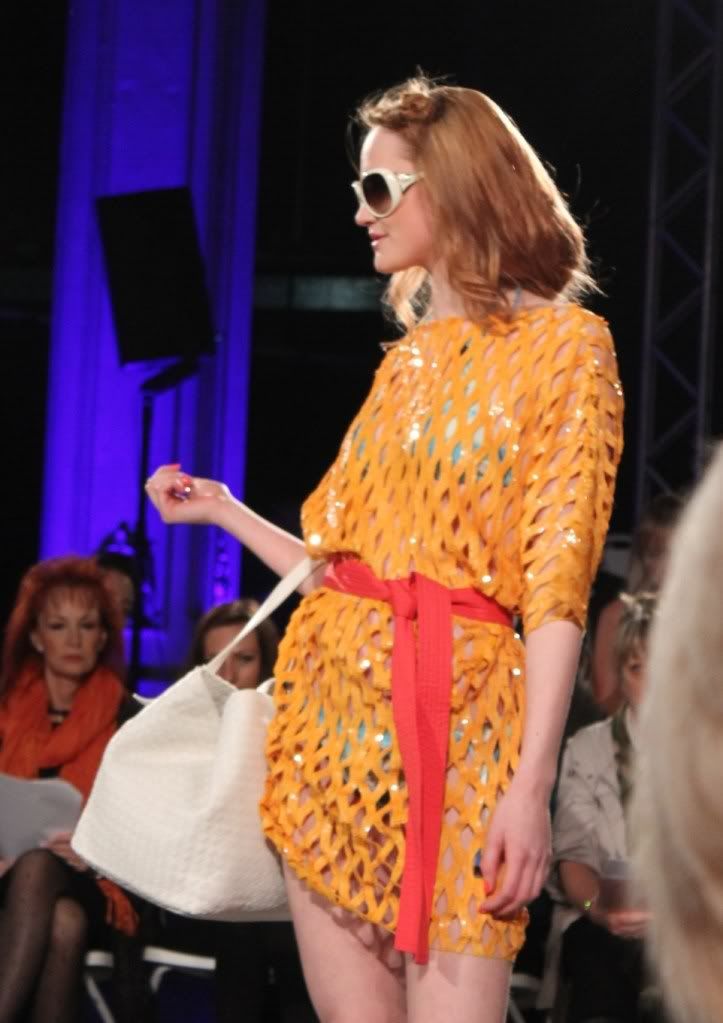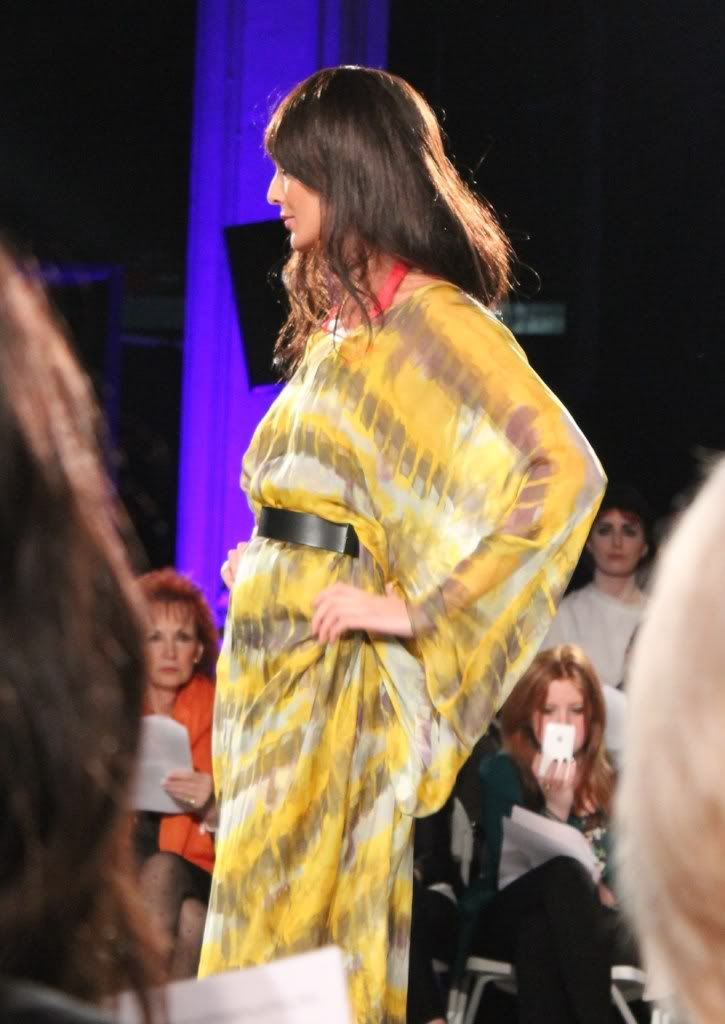 The Grunge Glam was the weakest theme for me; less Kurt Cobain, more Kristen Stewart. Nice acid yellow Alexander Wang bag though, and the final look featured a yummy Gucci leather jacket with plaid Joseph bondage trousers.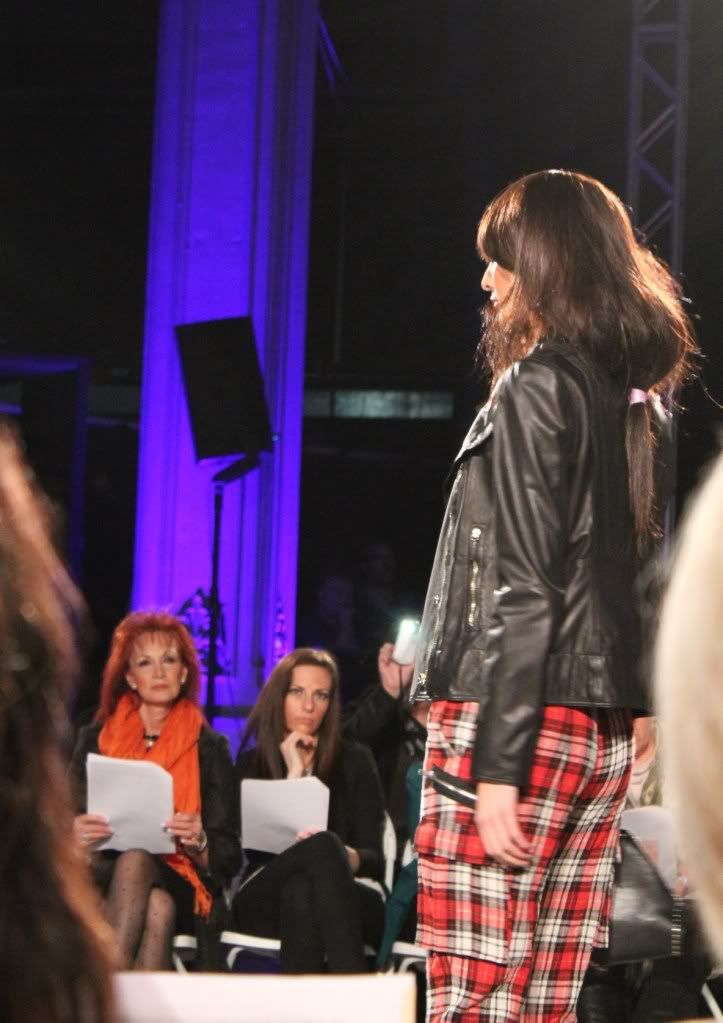 The set's namesake theme, Under The Sea, began with a lovely understated print shift dress from McQ. A beautiful sage Balenciaga leather biker was styled with Balmain tie-dyed harem pants, and an Amanda Wakeley blue dress fit the model like a dream.. but good luck to mere mortals!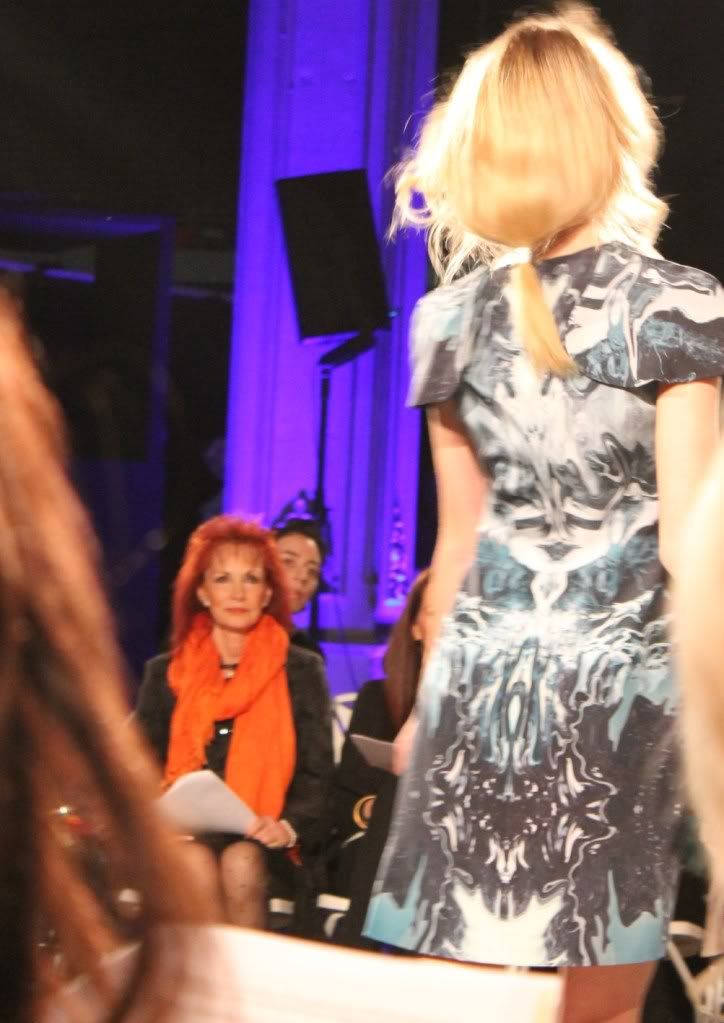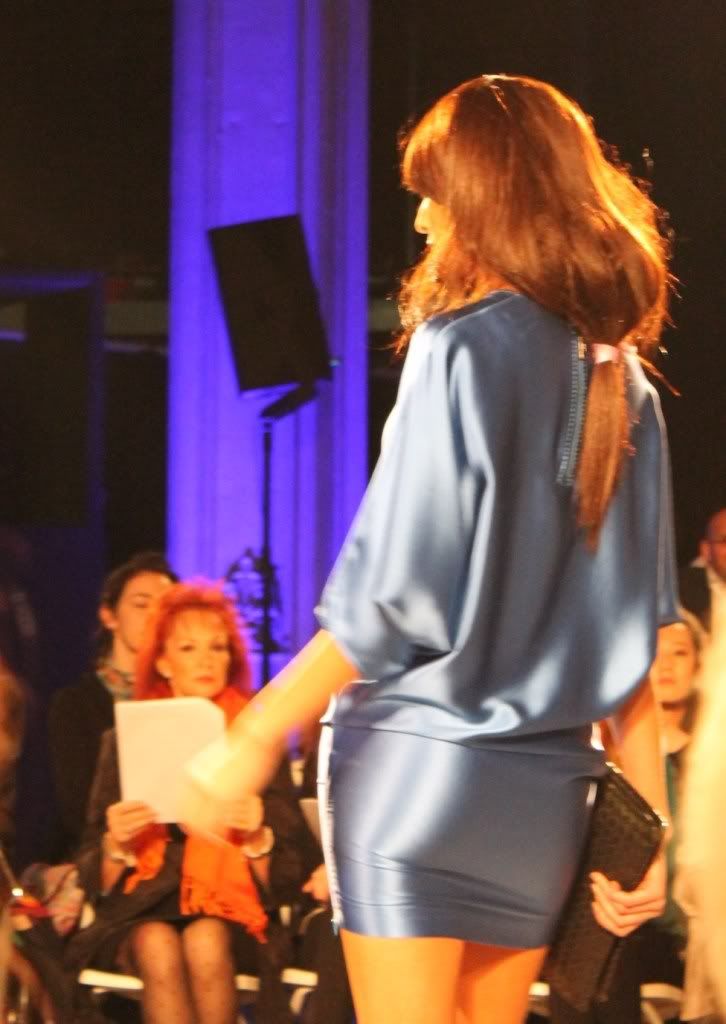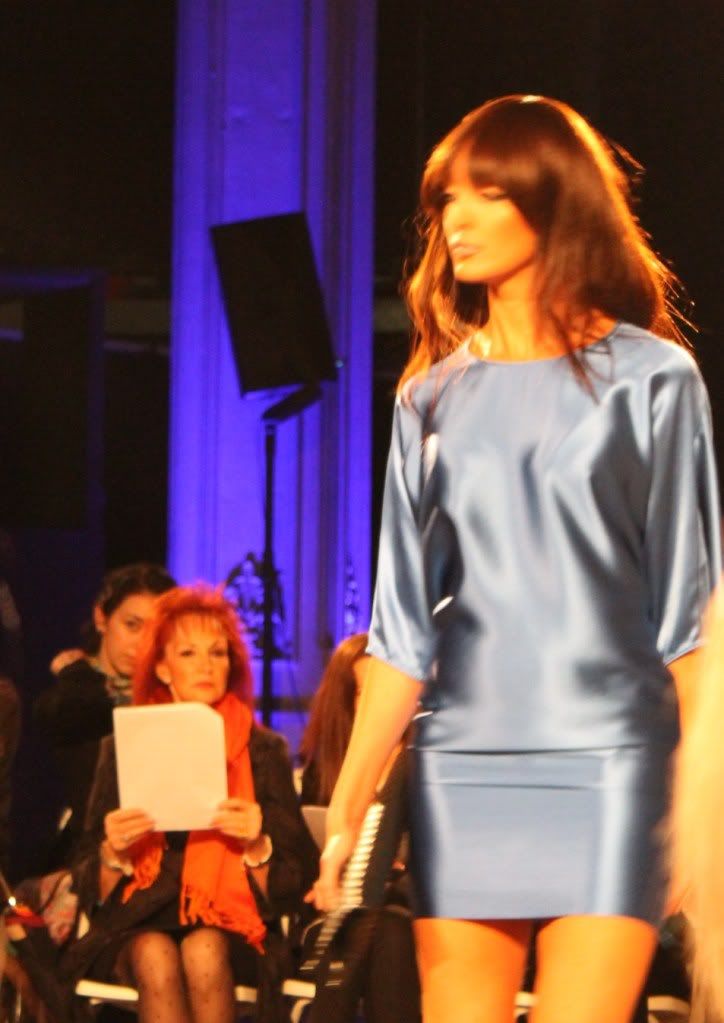 My first thoughts of Phlip Armstrong were littered with WAGs wearing bodycon dresses at the races, but I was pleasantly surprised when wearable party dresses (for us non-celebs, too!), seemingly inspired by Sarah Burton's work at Alexander McQueen, sashayed down the catwalk.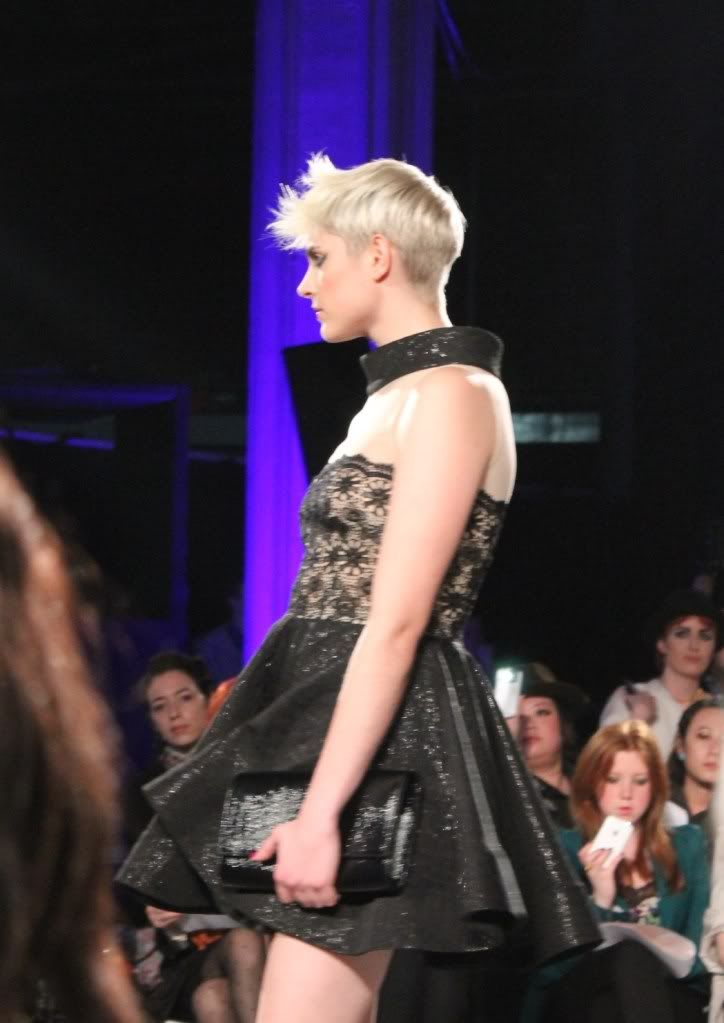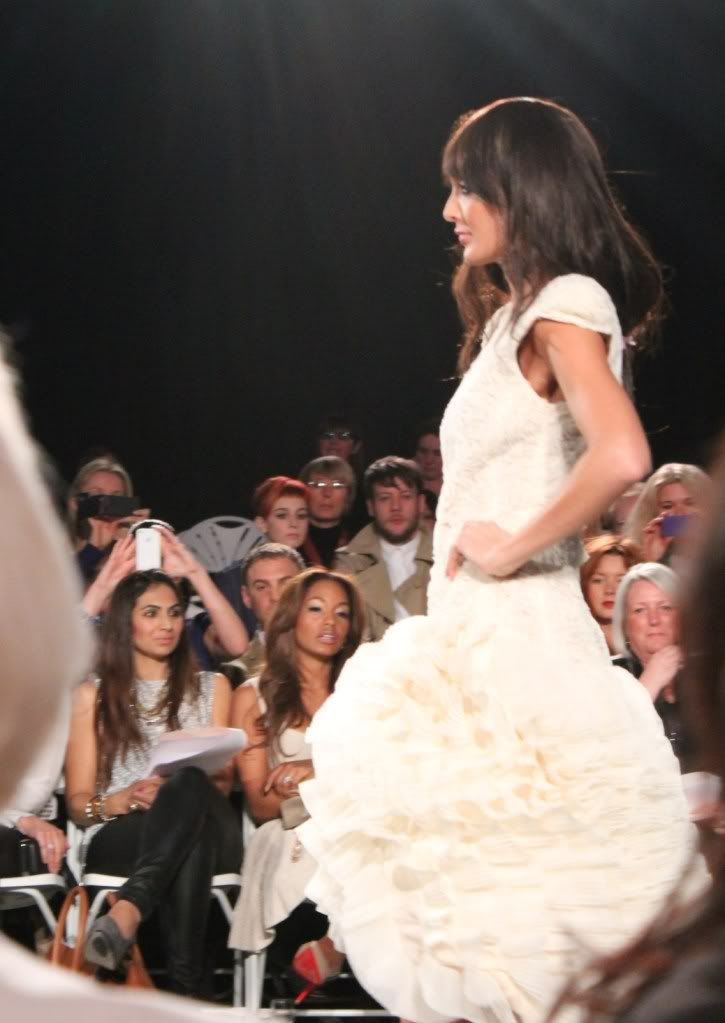 My thoughts are that all the clothes were lovely, but I believe Harvey Nichols shoppers expect a bit more bang for their buck and some pieces could have been high-street - where were the elaborate super-fashion pieces Harvey Nicks have shown at previous seasons? This could be a sign of the times: even those who solely wear designer are toning things down to suit the economic climate. Still, a touch of fashion escapism never goes amiss. In no way am I detracting from the achievement of Team HN - the evening was an excellent showcase of Harvey Nichols' wares, and the perfect way to kick off the spring/summer season for the store's customers. Cheers to Harvey Nicks, and see you next season.