We may be a fair few miles from sun, sea, and sandcastles, but last night
Mulberry
brought the shores to Manchester with a seaside-themed celebration of their spring/summer collection.
The first delight was a Mulberry ice cream van, serving up yummy raspberry ripple ice cream with sprinkles.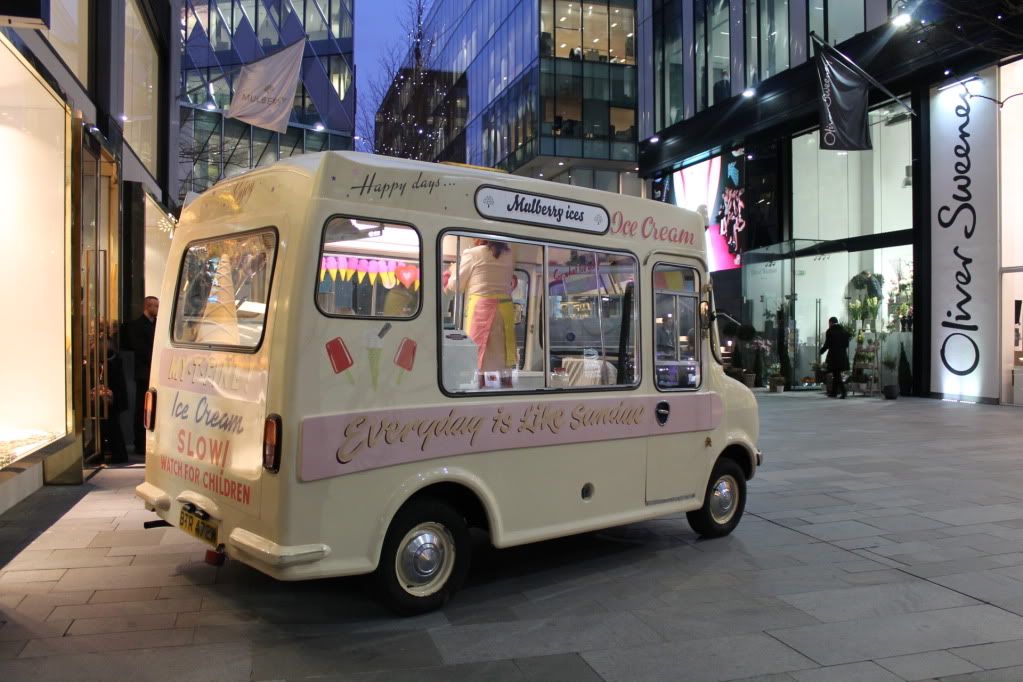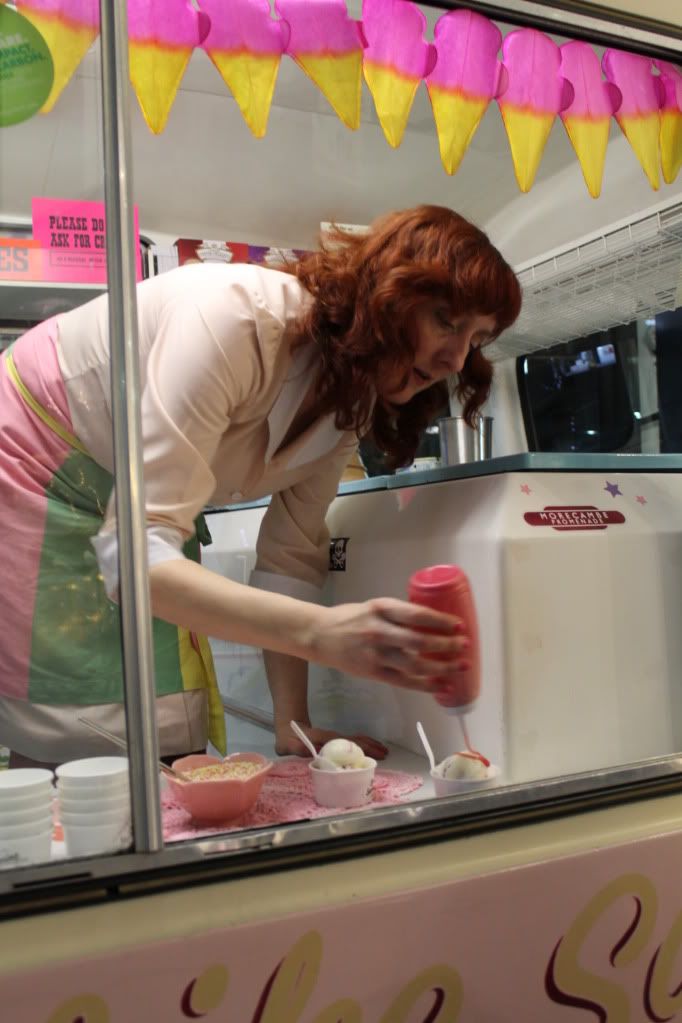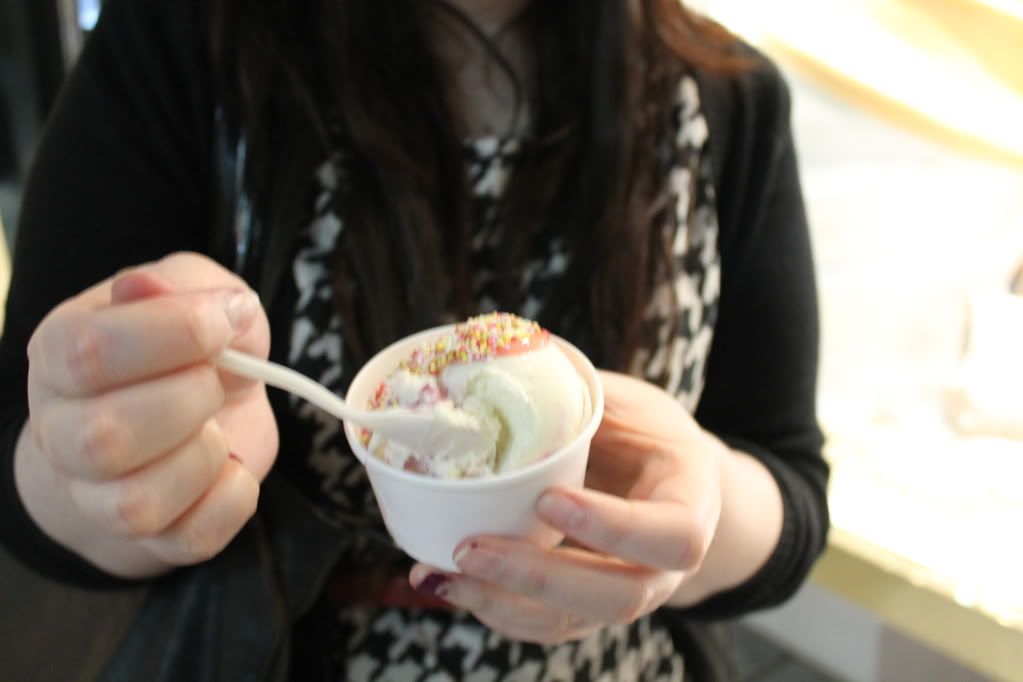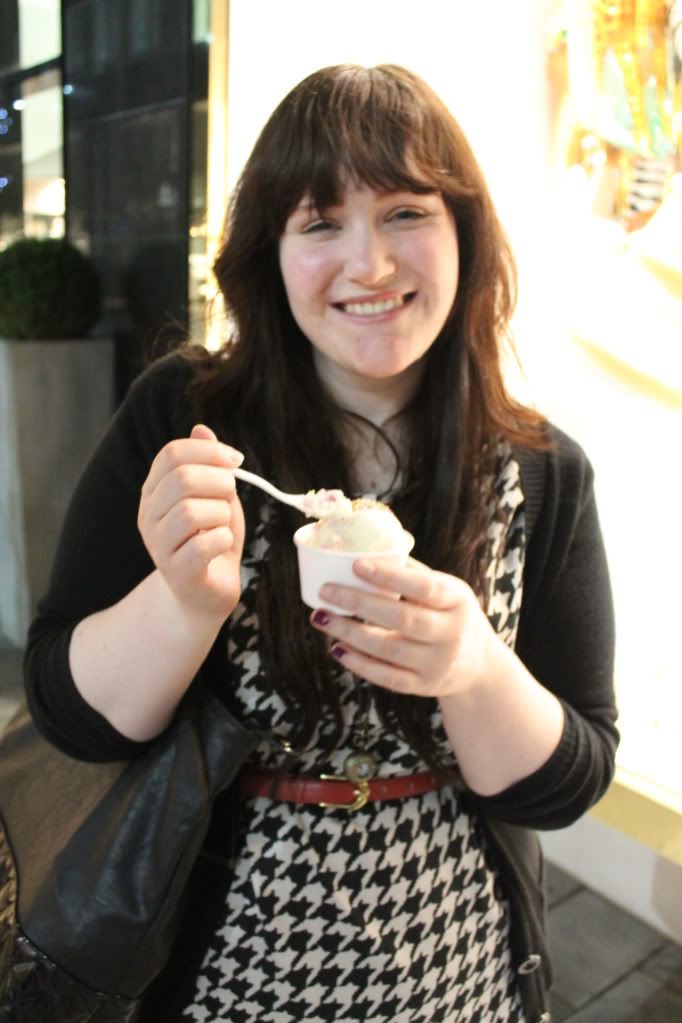 Rebecca of Vintage Romance enjoying her icey
The store's interior was not short of sweet treats, either..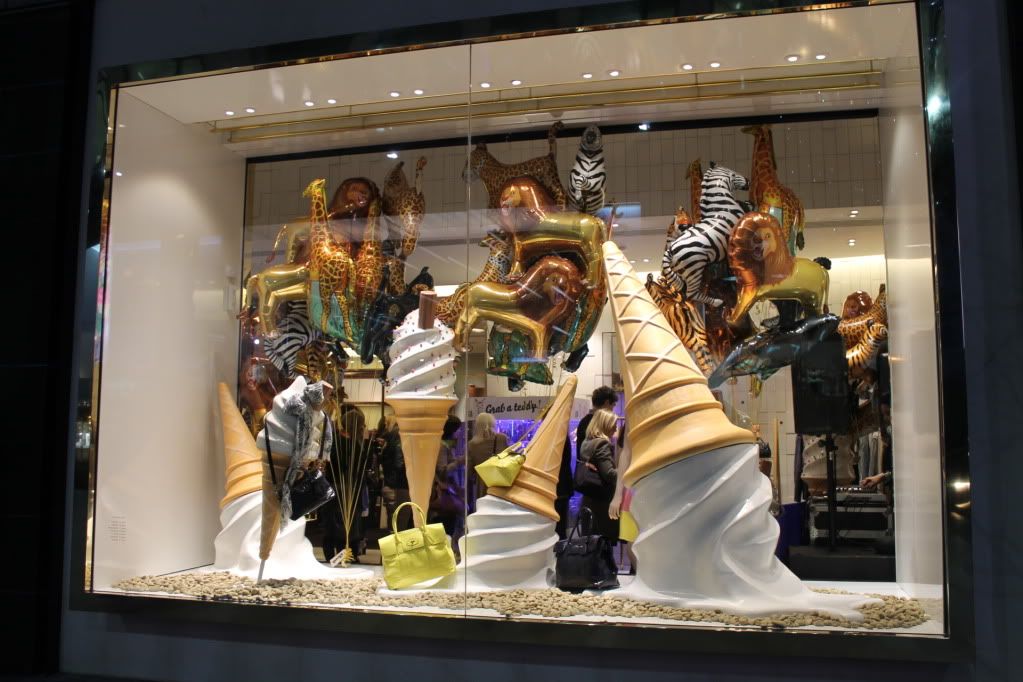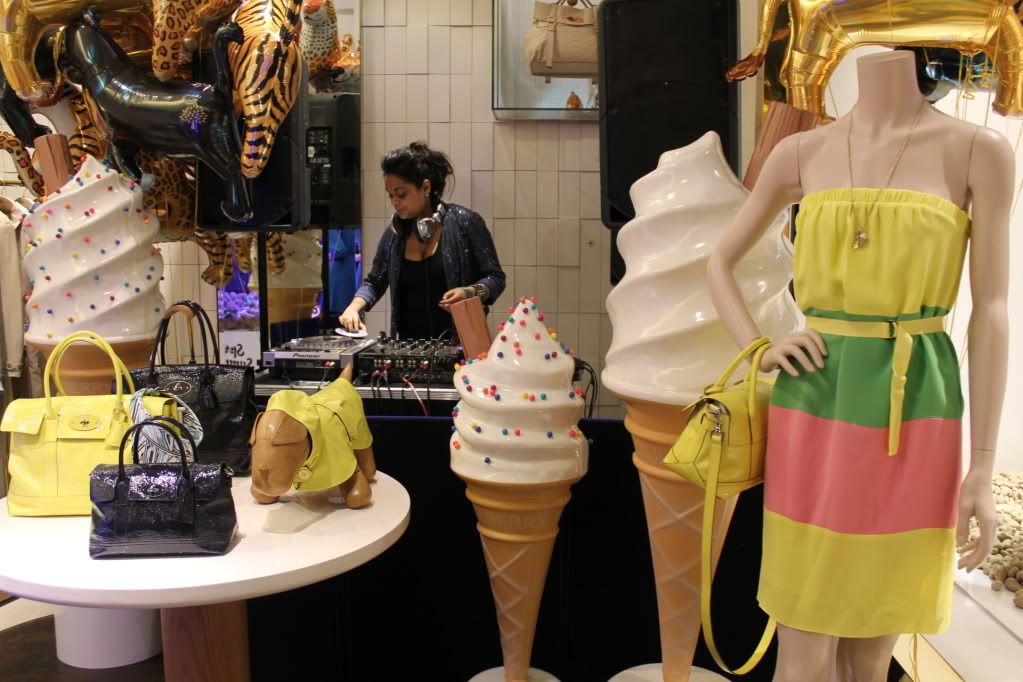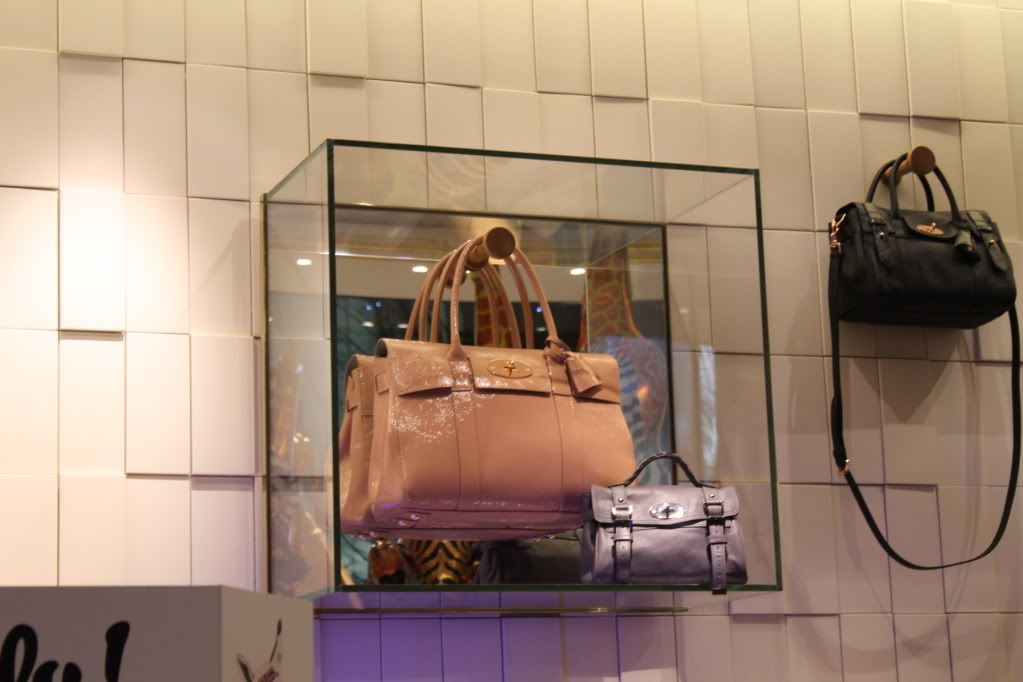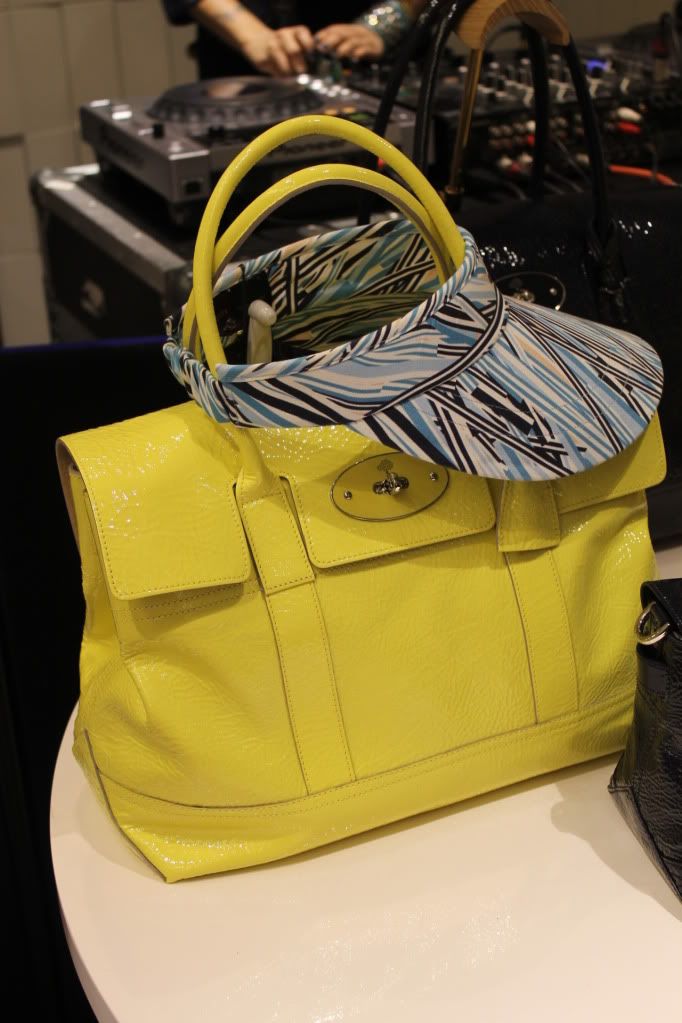 Notice how the waiters' aprons were co-ordinated with the key spring/summer piece. That's dedication for you!
The Spinningfields store was previously accessory-centric, however the party served to highlight that the store now carries more of the pret-a-porter range. On the left of the store is the perky Resort 2012 collection, featuring fun fruit prints with googly eyes, and this quite special tea dress.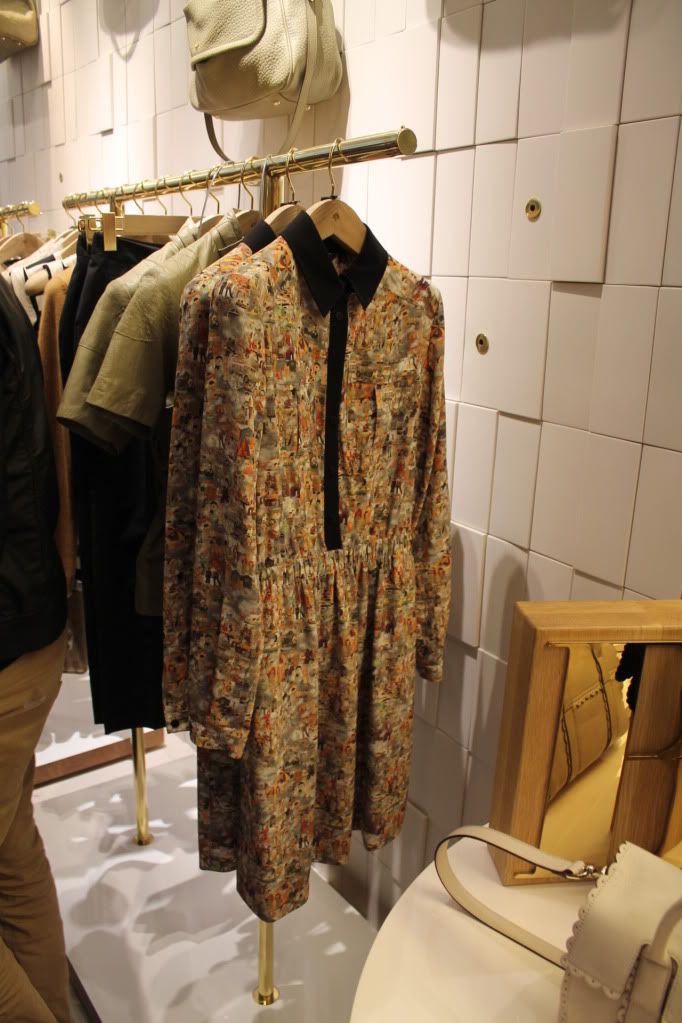 Take a closer look at its print and you will find more cute characters.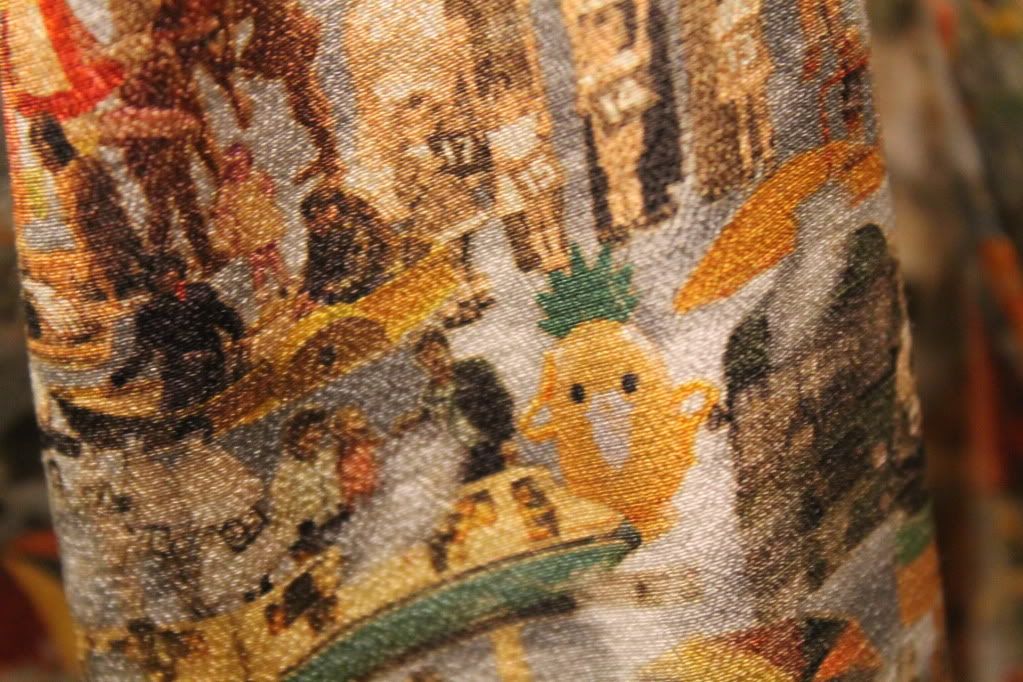 On the right of the store you will find the spring/summer 2012 collection, inspired by the Great British seaside. Pieces currently on sale include the pivotal yellow, pink and green striped Lollipop dress (the maxi version of which is featured in the Frida & Lindsey ad campaign), a black tunic with sewn-on plastic stars, reminiscent of my fourteen-year-old self's dream - which is in no way a bad thing! - and an adorable yellow dog mac (I'd be all over this but I doubt Henning would be very impressed. Yellow is not his colour).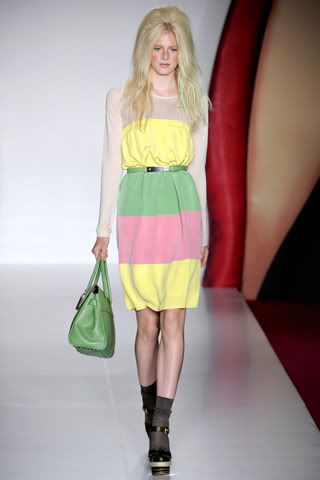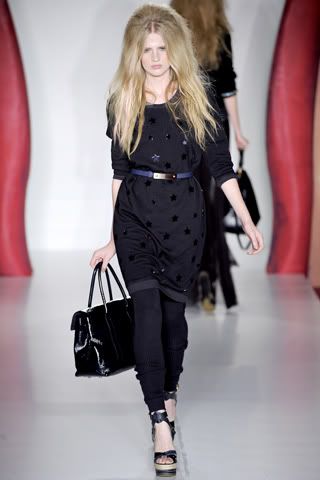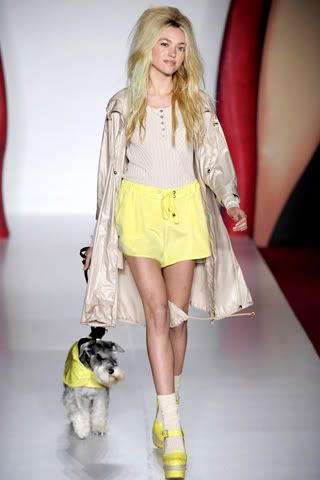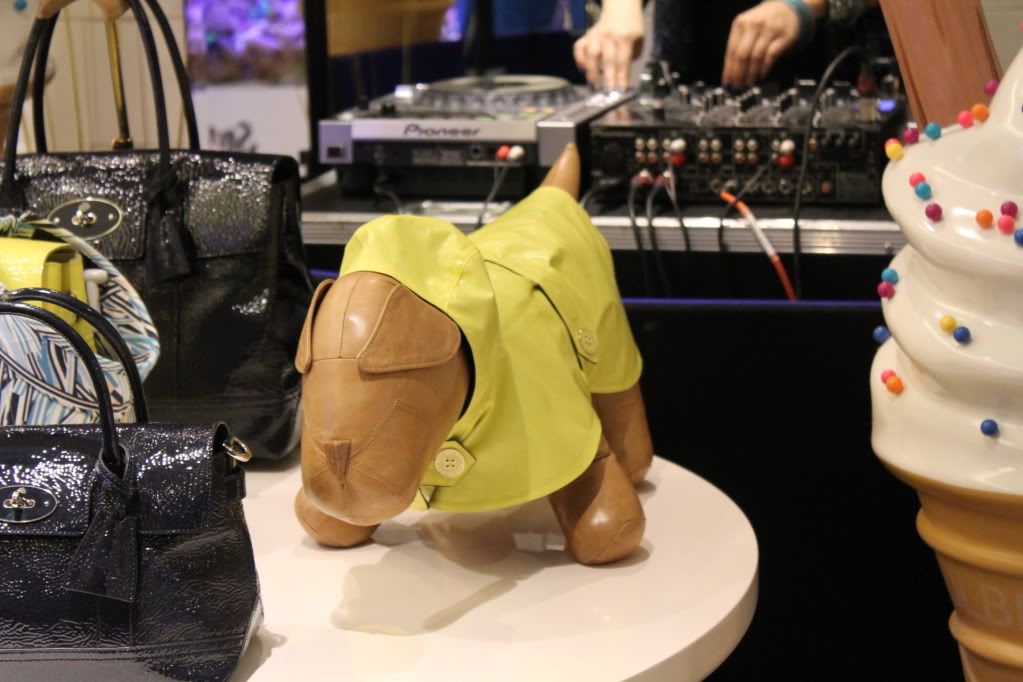 The ladies from Grazia were on hand to talk us through Mulberry's key trends; candy shades, teamed with buttery leather separates and studded chambray dresses are set to be cool as ice-cream for summer.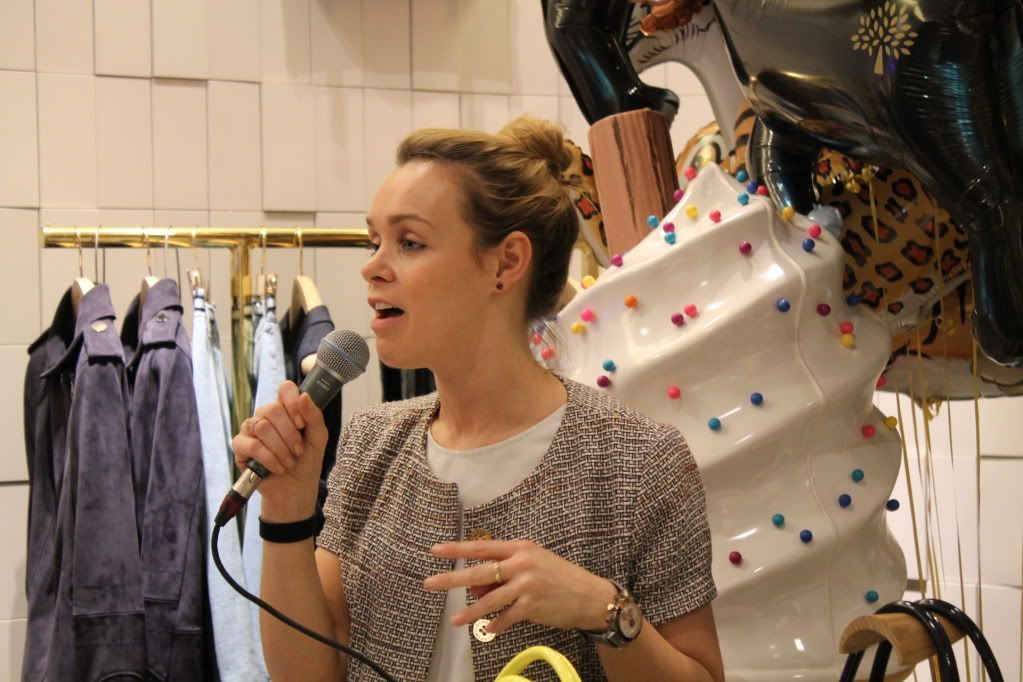 Two ladies whose attire caught my eye were a doctor, left, and a solicitor (remember
Lisa from my Stylist street style piece
?), proving you can have fun with what you wear, whatever industry you work in.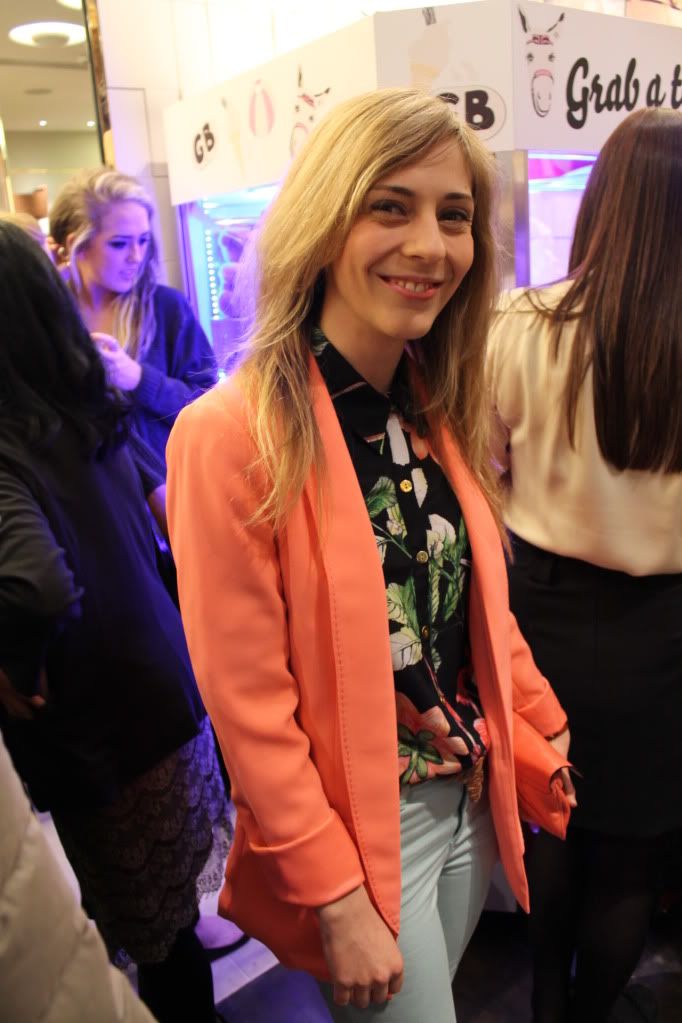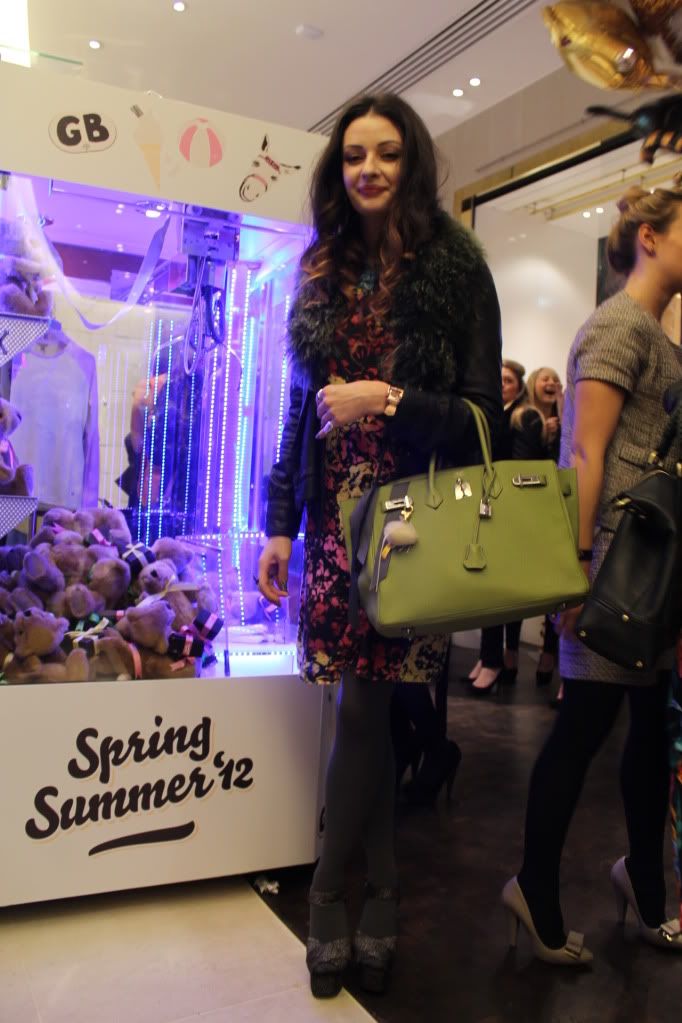 Realising I may have consumed too many alcoholic beverages when I started to think buying the Bayswater in bright yellow made good financial sense (it's an investment, darling!), I knew it was time to go home. But not before Rebecca and I had a go on the ubiquitous seaside game, The Grabby Machine.. (not official name)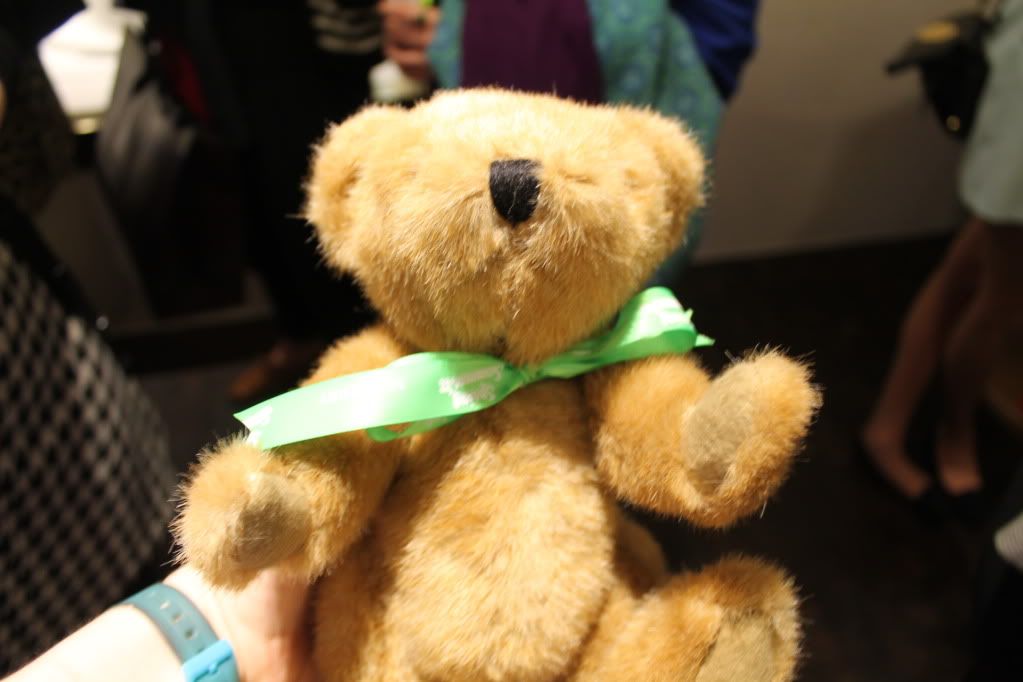 I won a teddy! I've named him Cuthbert.


The team who masterminded yesterday evening deserve a huge pat on the back - I am grateful that such a huge brand will open the doors of its boutique and risk the spilling of free Prosecco onto £500 plus handbags. It's a risk that pays off, however; the brand are expecting 2012 to exceed forecast, after a cracking Christmas and New Year period (Business of Fashion/Reuters). Brands retailing in Manchester and beyond would do well to follow the example of the British super-brand.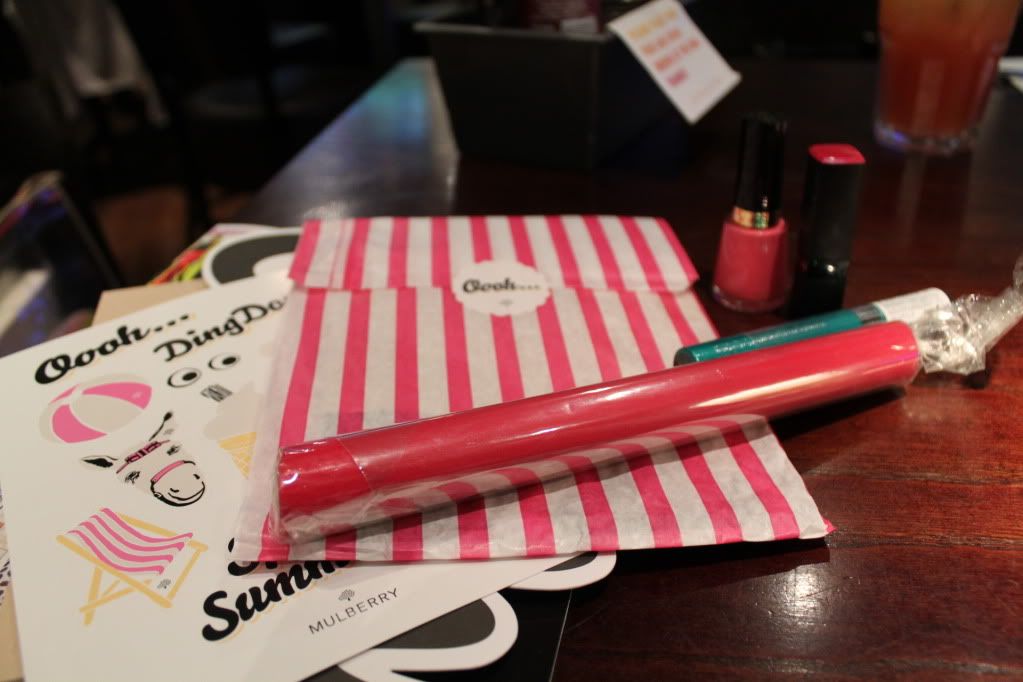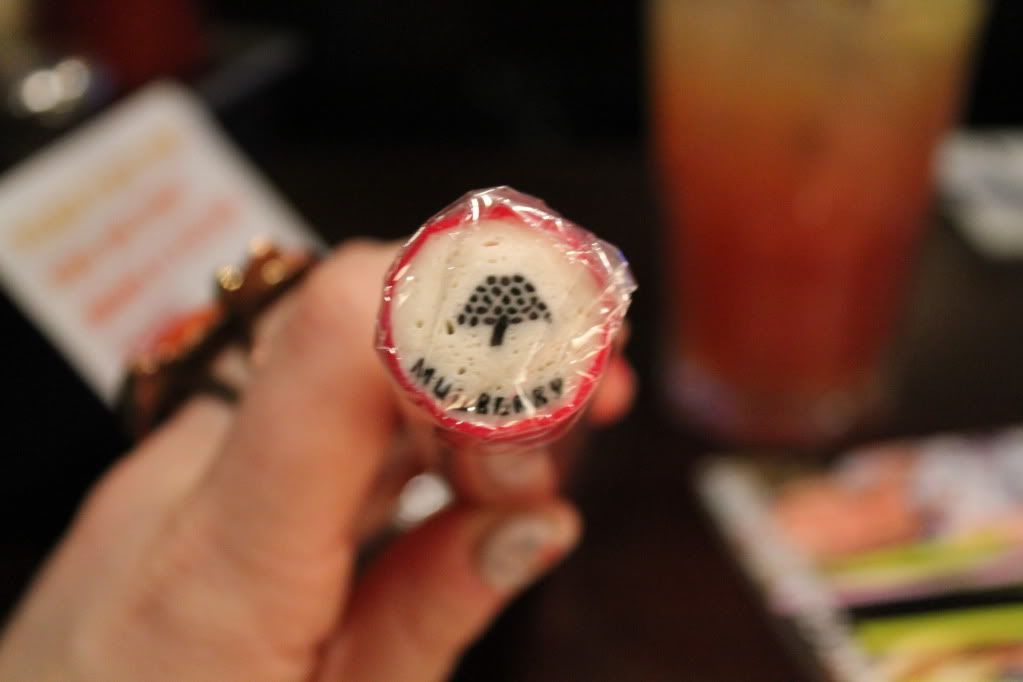 They do give out a cracking goodie bag... I can't bring myself to eat the rock.
Catwalk images from style.com, all other images my own