What's this? A jumble sale in my bedroom.. and someone's selling a cat?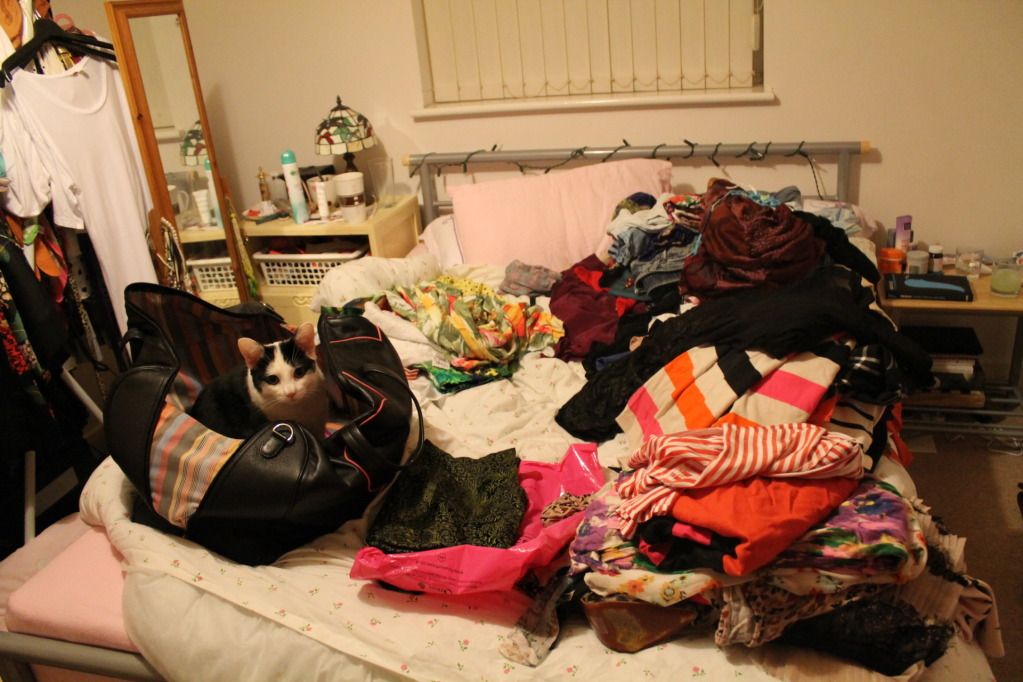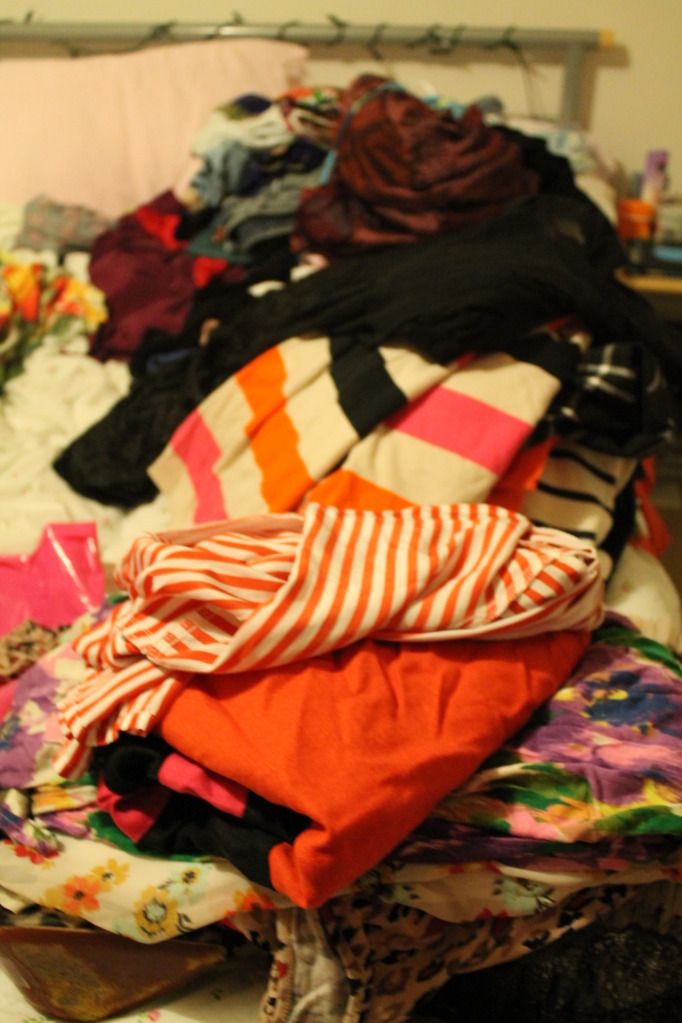 Not quite. After a gin or two one night I decided to have a mad wardrobe sort-out.
I like to think that I am a clothes lover, but amongst all my
stuff
I found a Diane von Furstenberg top screwed up in a ball, a Lanvin ♥ H&M dress the cat had been sleeping on, and lots of gorgeous pieces that I'd been "meaning to mend" for a long time. Not giving them the respect they deserve, really.
Over the coming weeks there will be an influx on eBay, plus I will be taking a few bags full to the next
Stitched Up Swap Shop
at the
Chorlton Big Green Festival
. I
am
clinging onto a few things, however, that I think I will maybe regret giving away: these leather dungarees, which I hope to wake up one morning and suddenly be able to pull off Miroslava Duma-style, are staying with me.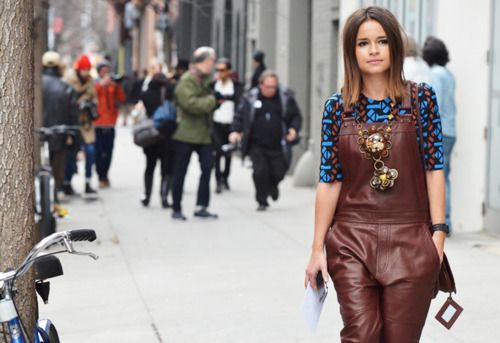 Miroslava image by Tommy Ton for style.com
These are H&M samples which, unsurprisingly, never went to retail.
Sadly for you lot the cat is not up for swapping. Sorry!