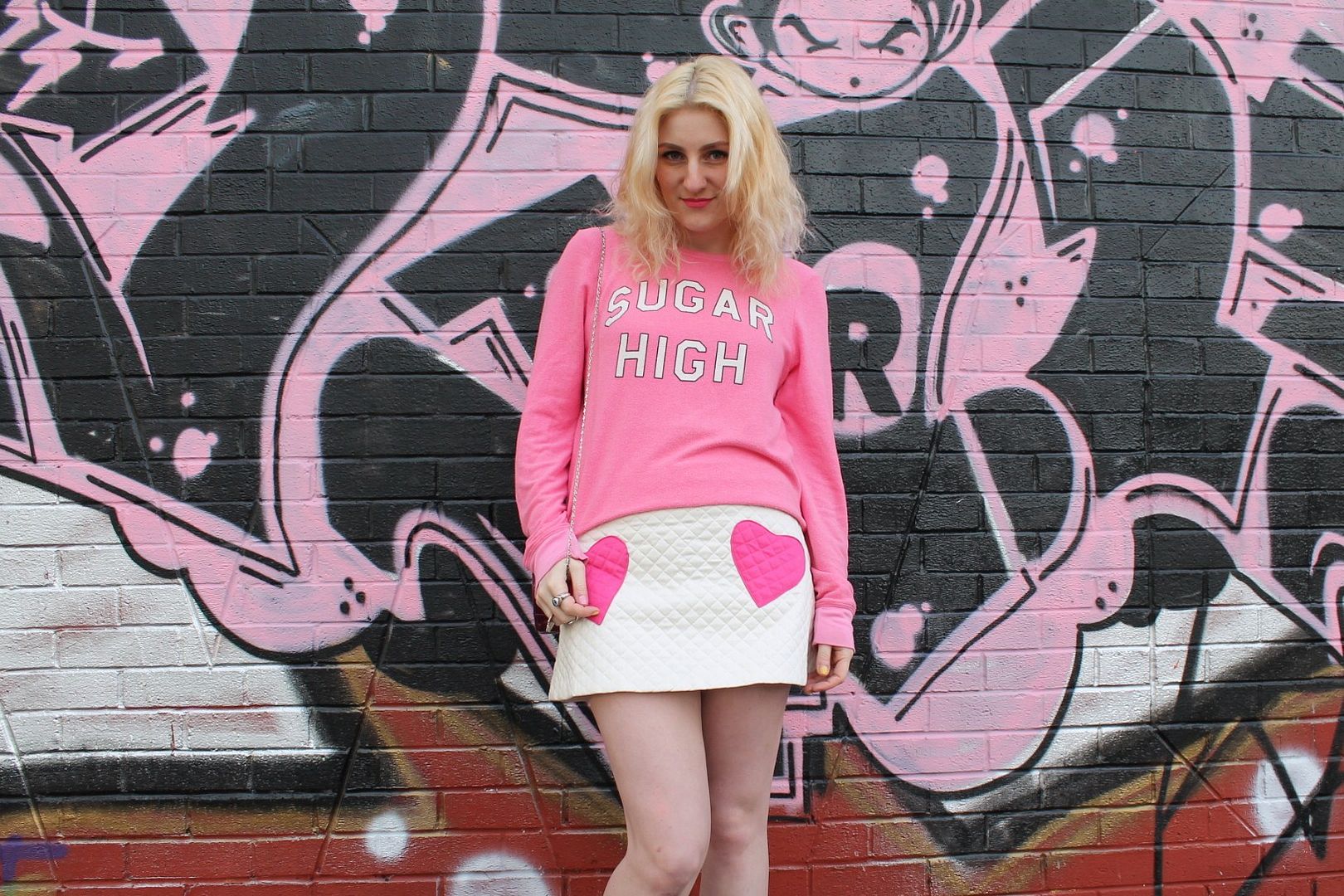 Imagine if every day (let's not push it - maybe five days a week) you got to get up in the morning, got on a party bus full of excited people (no need for caffeine, these guys are high on life and sugary breakfast cereal), to a place where you saw all of your friends, learned cool stuff, got to run around and act completely daft for an hour and a quarter of the day; then you're done and home in time to lay on the sofa to watch CBBC.
Sounds good right? I'm going to call it "scool".. like,
it's cool. S'cool.
I believe there is a similar concept that already exists but mine is going to be miles better and everyone will be totally psyched to go in every day.
The kind folks at Zalando let me choose a piece from their site and this Wildfox baggy beach jumper was the one. The s'cool I'd attend would be Sugar High, and this would be our uniform. Nutella for break, pizza for lunch, and absolutely no boys allowed.
I'm impressed with the Zalando site - there's a huge selection of lines to choose from and they carry some of my favourite
shoe
and
clothing
brands: Wildfox, Minkpink, Miista and Jeffrey Campbell. I'd be pretty pleased if my wardrobe was filled with those four. Delivery was fast and by a courier company, which is an unexpected perk for free delivery.
Now, if you'll excuse me, I gotta go do my scool homework: petting my cat and drinking a brew. Those teachers are real slave drivers.
Topshop socks & heart bag