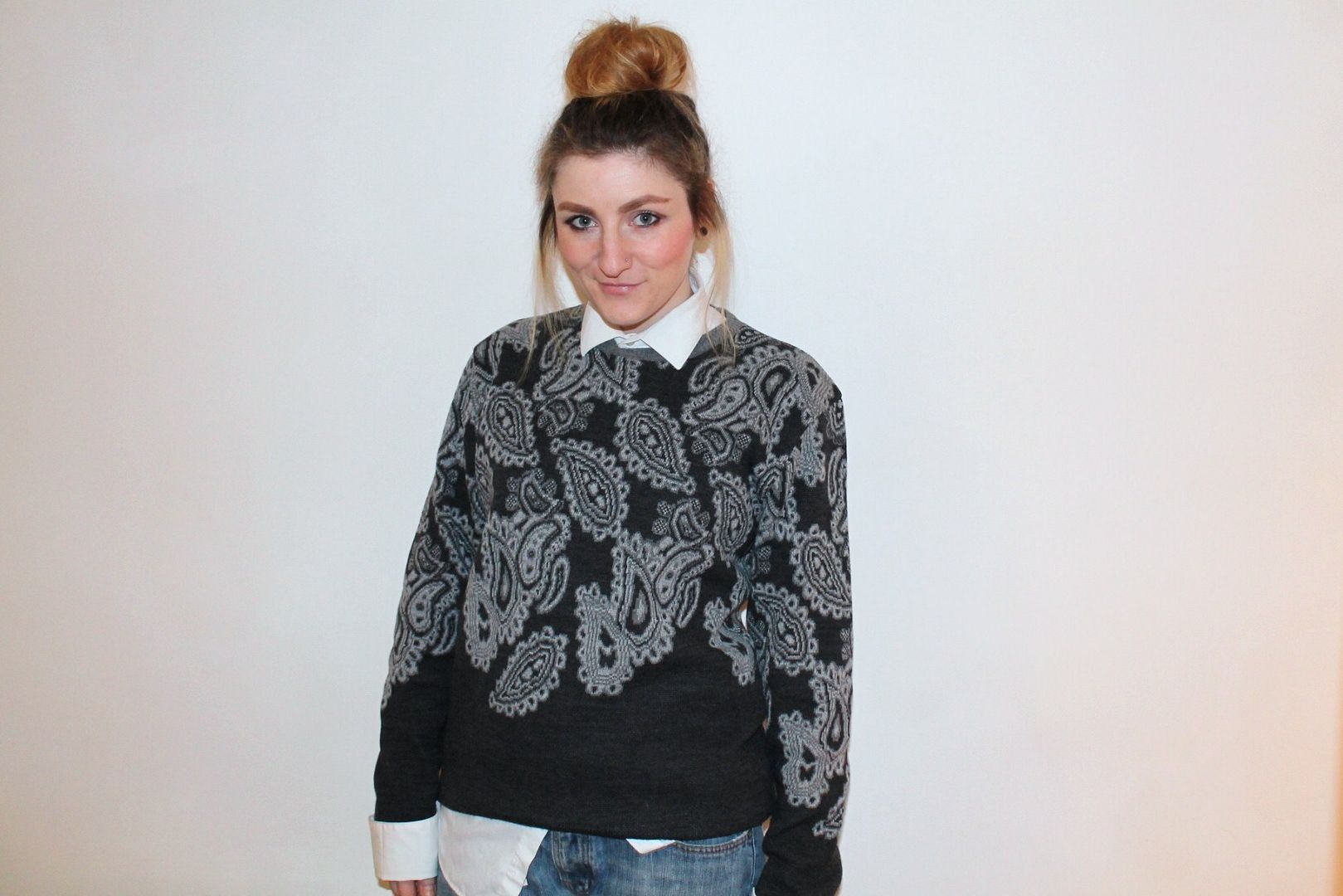 Lately I've been feeling uninspired in my style, wearing jumpers and jeans, and much as I've wanted to post I haven't had the time and inclination. I took to Twitter to vent, and was given a task by a friend: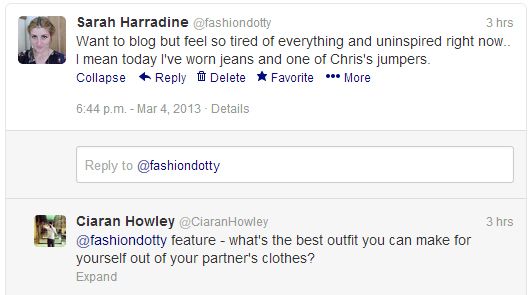 Considering I was already wearing one of my boyfriend's jumpers, this was a challenge I was easily capable of! Tara also did a
fab post yesterday
with her and her boyfriend rocking the same shirt, and they looked TOO good not to imitate.
Santa brought this jumper to Chris, and as soon as he opened it I knew I had to wear it. Today was the first chance I got... and hopefully the last, if this improving weather is anything to go by. I rolled up a pair of Nudie jeans and put a Next work shirt underneath. Along with the paisley jumper I feel that with a bit of polish this could be a Fashion Week-worthy outfit; though I don't really do polish, so I'll be
borrowing
(ahem) these bits again to wear separately. I think the jumper would be amazing over my
Minkpink dress
, playing with the proportions of paisley print, and the jeans would work with pretty much everything from crop tops to fringed kimonos.
Chris doesn't wear these all that often anymore.. so it looks like I've acquired myself the perfect pair of boyfriend jeans!
Jeffrey Campbell x Wildfox shoes
(These shoes SO need a post of their own but they arrived just after I hurt my foot and I've not been able to wear them out yet! Wah)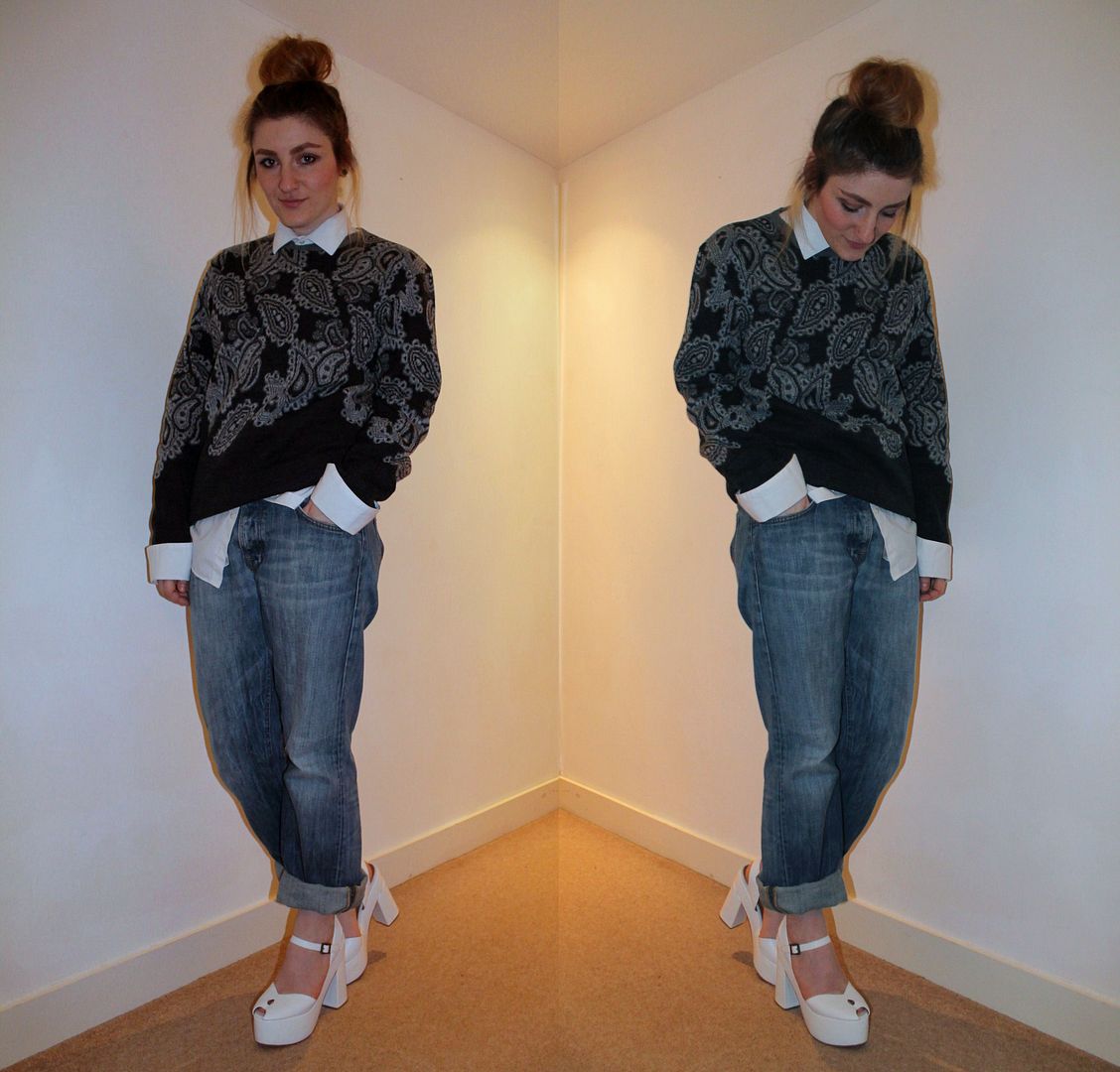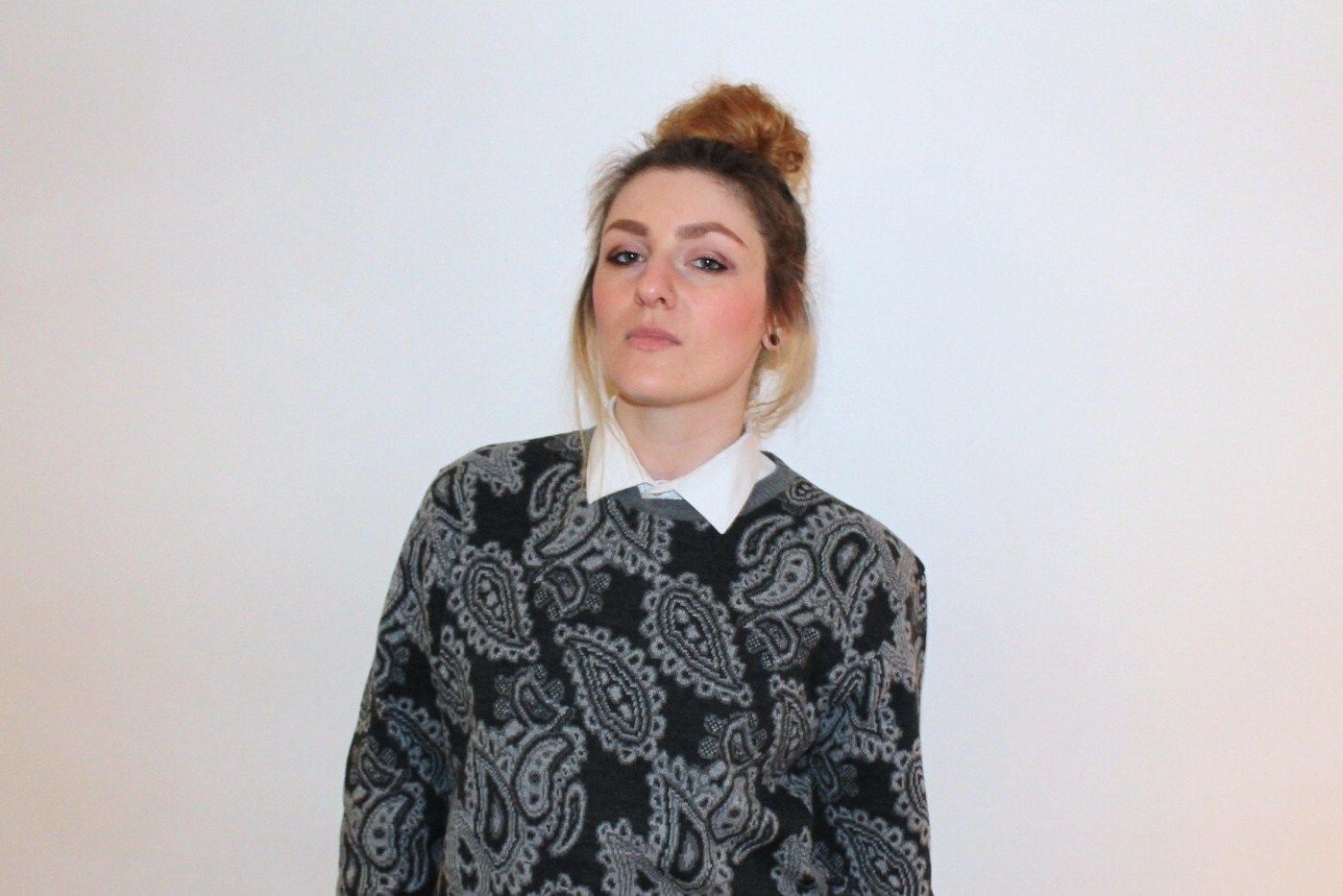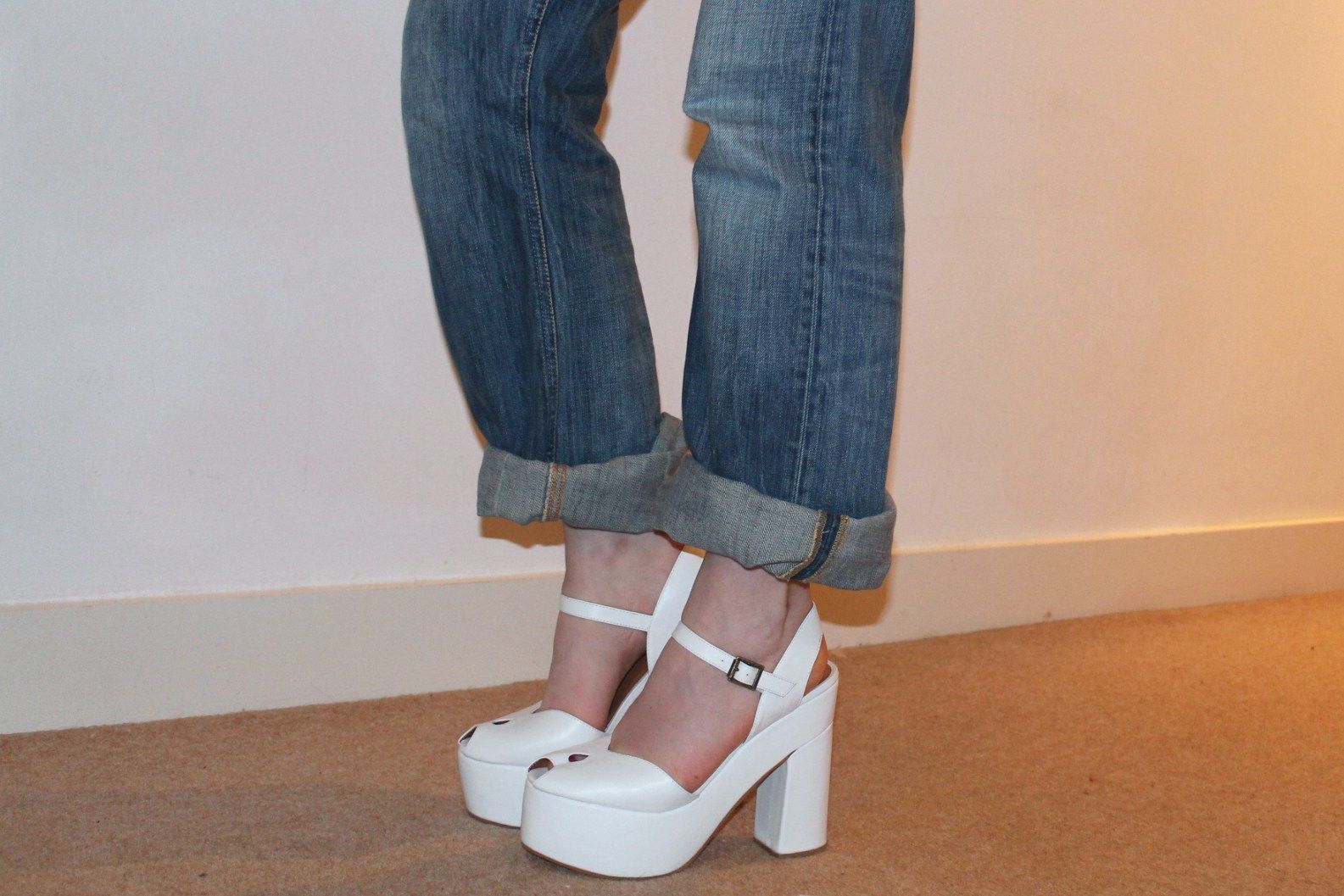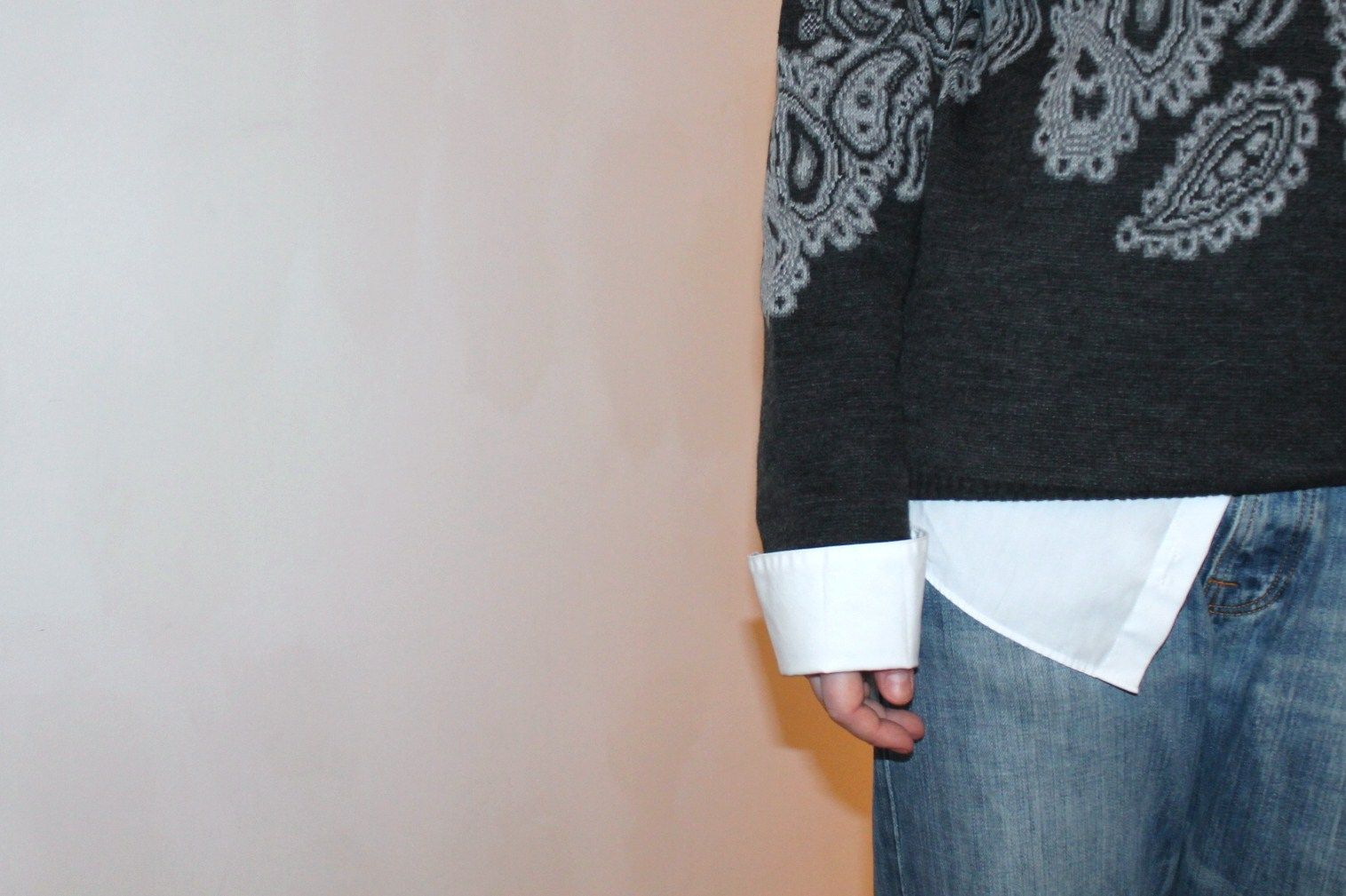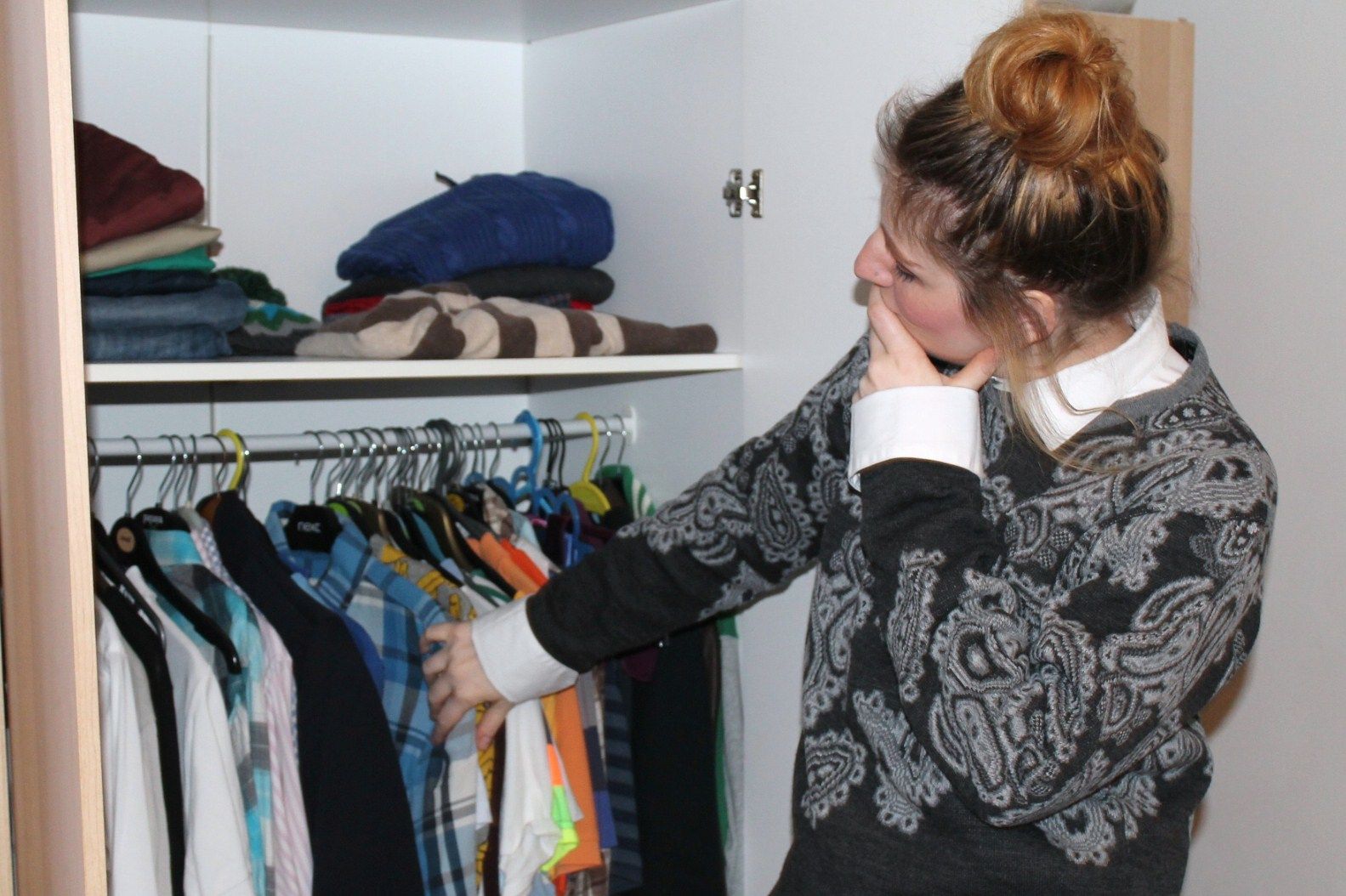 What to steal borrow next..