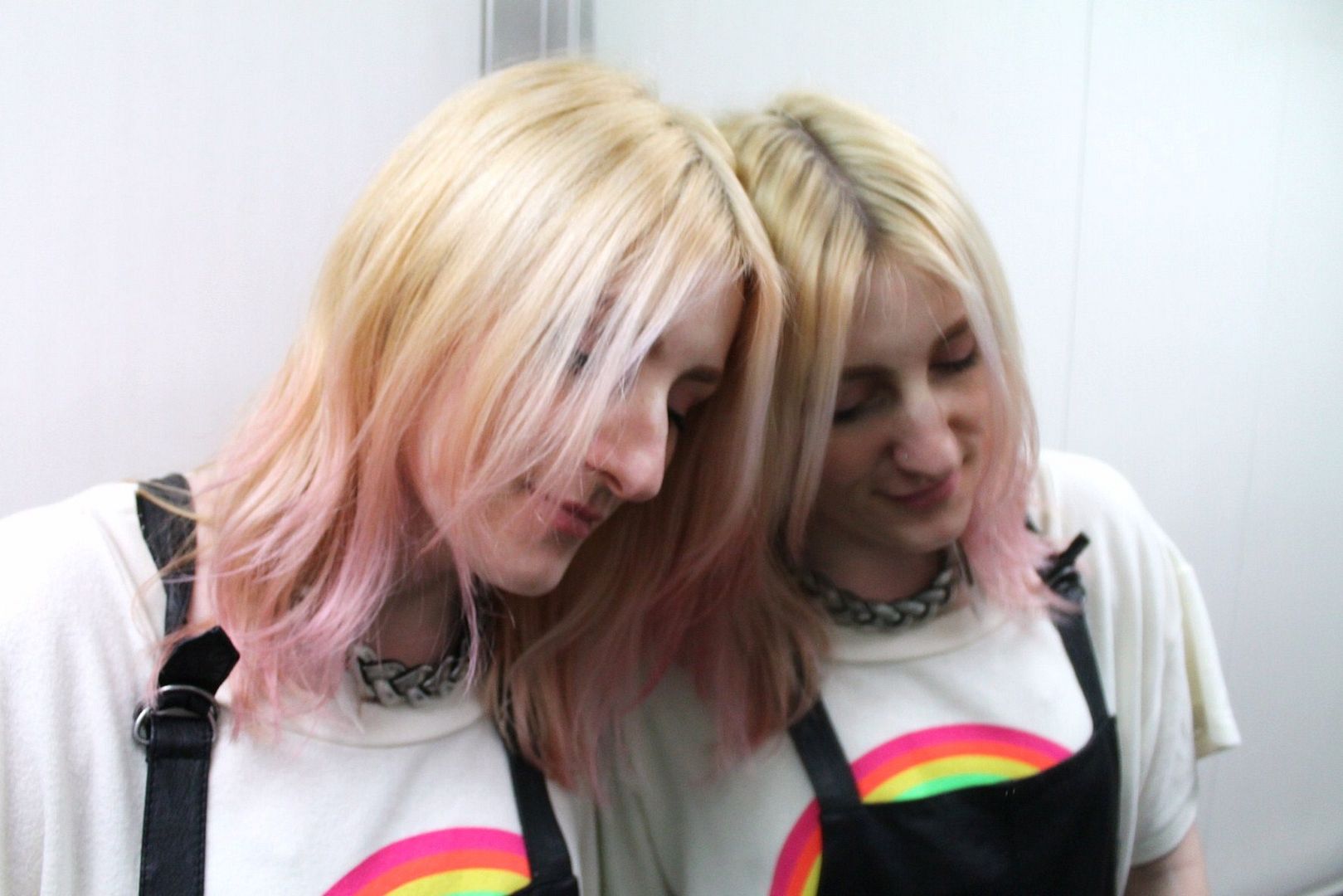 Uh oh, double trouble. Had a bit of fun whilst taking these photos because this is the lift in my apartment building and obviously it has to be used. Managed to dodge quite a few people but ended up going to the ground floor with a lady then went straight back up without it being obvious what we were up to: "oh! I've forgotten that..
thing
. We must to go back up for it". Not sure how believable that was but I guess the neighbours would find out eventually that they are living next to a *whispers*
fashion blogger
.
Anyway, I thought the light would be just right to show you my pink hair. Or rather, lack thereof. This is the second time I've used the new L'Oreal Feria Pastel toners and the second time I've been disappointed. Fair enough, last time my hair was a dark-to-mid blonde and it was unsurprising the colour didn't take well, since this product is made for bleached hair. This time I applied it all over my head, left it on for an hour, then found just the very ends had turned a peachy colour. I'd perhaps recommend this as a conditioner for those with pink hair already to keep colour fresh but I don't see how it could possibly turn the soft candy pink it shows on the box.
I don't have much luck with L'Oreal hair colour products (that, or they're crap) but it's so hard to not use them as they seem to own everything. Anyone who has ever seen my
Tumblr
knows I dream of having a flowing, pastel mane, so if anyone has any suggestions on how to achieve it then please let me know. Next try will be hair chalk!
Jeffrey Campbell Suebee shoes