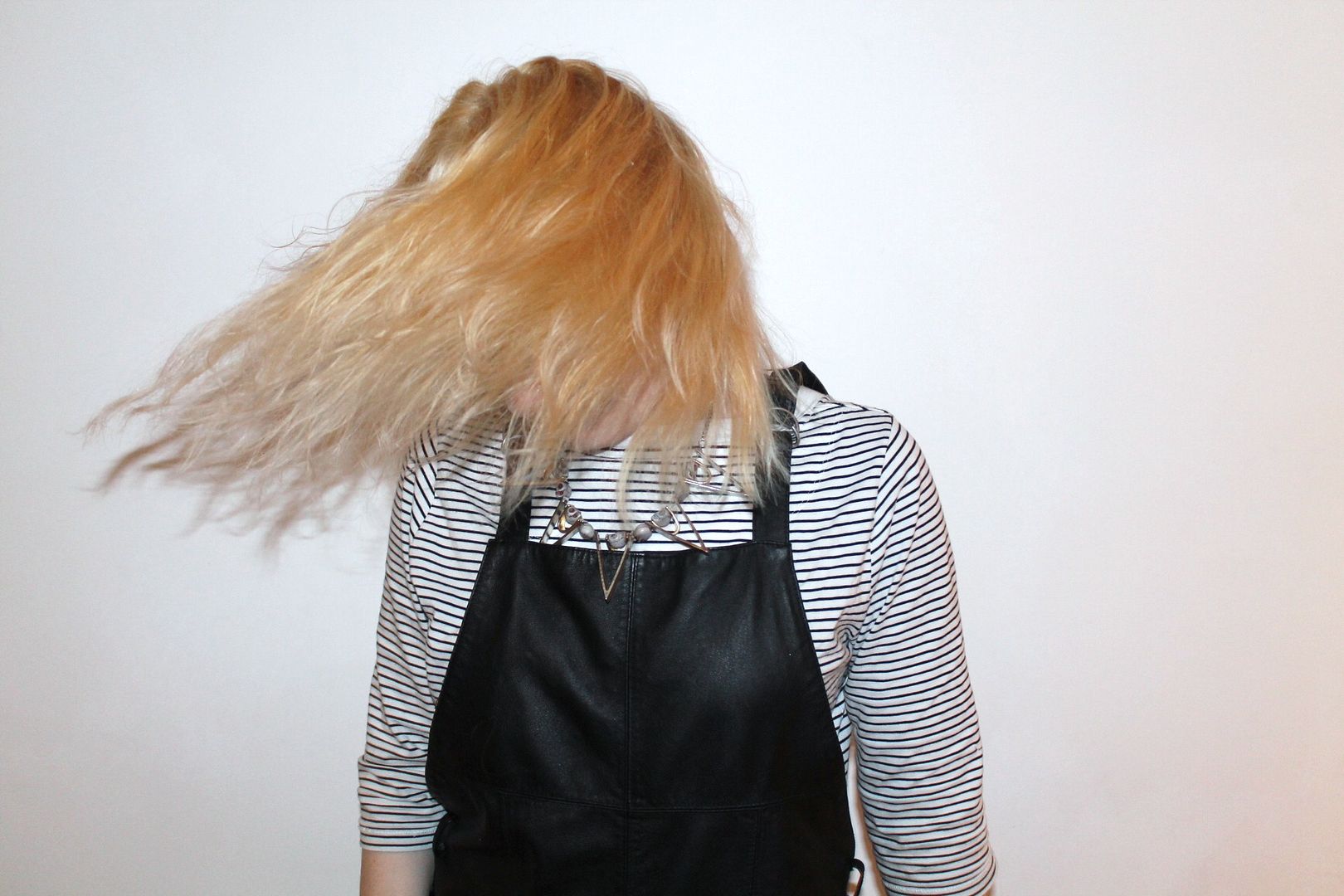 White hair, don't care. Actually I do care, a lot, about everything, but that doesn't rhyme. And my hair isn't actually white, either; not yet. Not through lack of trying. A couple of toners and purple shampoos on from my
yellow hair
and this is the result: kind of creamy-ish with platinum ends. In daylight it's paler and less brassy than it is under my camera's flash, but I haven't seen much of the outside world recently thanks to the awful weather.
FYI, to get from my virgin roots/caramel lengths to this I used
L'Oreal Feria Extreme Platinum Power
- which is sticky and hard to spread throughout your hair: use two boxes for any hair longer than mine, or alternatively just use a high volume bleach - plus
Colour Restore Iced Platinum
and
Pro:Voke Touch of Silver
shampoo.
Still not exactly sure what to do with my eyebrows, mind. Willing some root to show through so I look a bit more normal..