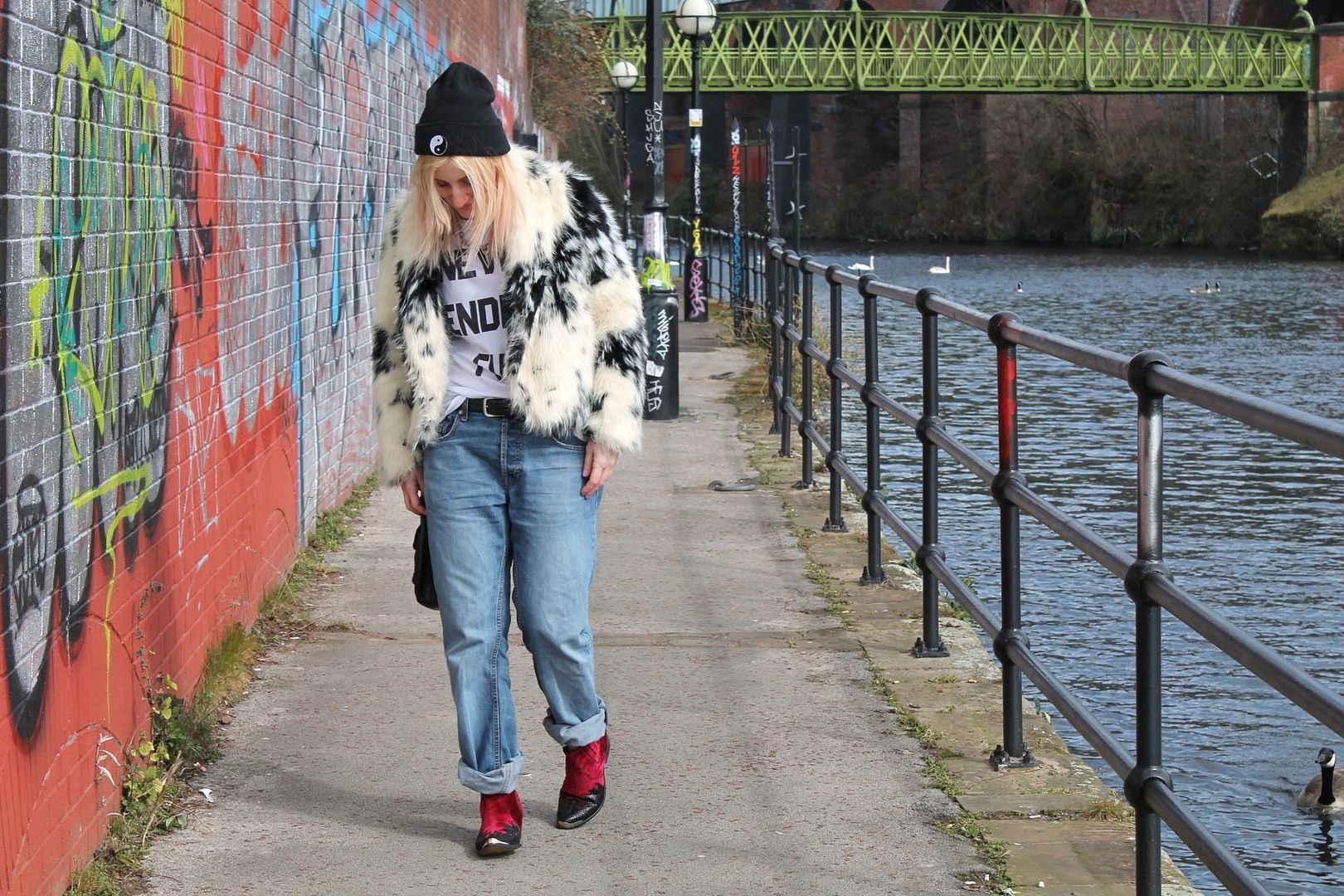 For many people I know, owning their very own independent retail business is a dream occupation. Right now in university I am creating my own brand from scratch and it is by far the best project I've ever done. In reality, though, it's hard work going out on your own: you have to convince investors about your business plan, find a premises, set up online, decide on a brand, work hard on your brand, get staff who believe in what you do.. and that's just scratching the surface. Bad stuff can happen too, from the tangible - someone stealing a dress from your shop, say - or the intangible: things you have put many hours of brainpower and many units of cash can be stolen, too, like your brand.
Well, that's exactly what's happening to pals of mine
Black White Denim
. I've written about the indie retailer
many times
, and never have I been compensated - I do it because they're a lovely team who I consider to be my friends. They work hard and are excellent at what they do. It's just not fair that multiple retailer The Scottish Knitwear Group - which also runs stores for Pringle and Ben Sherman - is not only planning to use the same name for a Johannesburg-based outlet, but material sent out to potential partners also uses key phrases used in the Black White Denim mission statement - that black and white are the
foundation colours
and
building blocks
of a woman's wardrobe.
Black White Denim have written to the Scottish Knitwear Group to request they change the name, only to be told they would carry on with their plans. Black White Denim are now pursuing the matter through the courts, plus raising awareness through the press and blogs, just to show the Scottish Knitwear group they have bitten off more than they could chew. If you're a blogger, a journalist, a prolific Tweeter, another form of social influencer or maybe just someone passionate about independent retail, maybe consider dropping the indies a Tweet (
@BlackWhiteDenim
) to find out how you can help spread the word, or
add a comment here
. I'm so sick of the underdog getting trampled on in fashion and it's great to think that maybe we can help out this time.
I guess the Scottish Knitwear Group just think BWD are a little shop who aren't going to fight back. Well, the indies have already coined this a
David and Goliath
battle.. and I think we all know how that one ends.