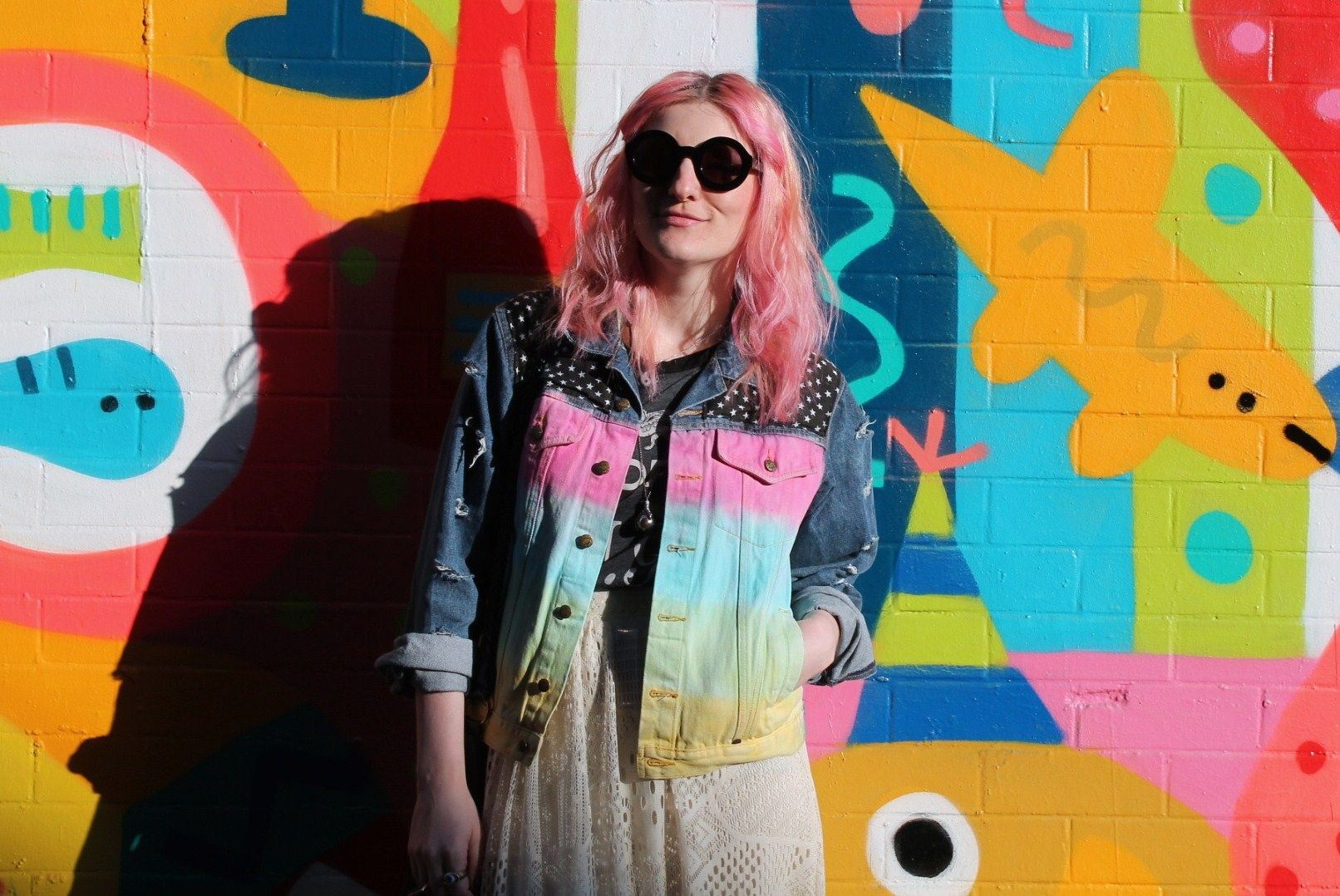 It's not like Manchester really needs a reason to drink on a sunny Saturday afternoon, but Record Store Day was the perfect excuse to get out of the house and hit town. I picked up the new Yeah Yeah Yeahs album from the absolutely packed Piccadilly Records, plus Grimes's Visions - a total bargain at £7. In my teenage years I was addicted to buying CDs, beginning with singles I liked the covers of in Asda, to spending hours flicking through obscure albums in indie record shops. I stopped buying CDs as their price increased and my disposable income decreased but really £7 is just the cost of a cocktail in the Northern Quarter, with much more longevity to the enjoyment from the music. It's a habit I'll return to; one a month maybe, carefully considered, not because of their pretty covers.
The rest of my afternoon was spent in a sunny spot outside Common Bar, listening to live bands and DJs through the walls, hanging with my boyfriend, our buddy Alun and blogging pals
Pastime Bliss
. My jellies made their debut appearance and I was the ideal temperature in fewer layers than usual:
finally
the weather is getting almost bearable. This jacket, skirt and jellies are set to be my summer uniform so you are sure to see much more of those.
I caught a couple of minutes of
Bernard + Edith
and really loved their sound.. I'm so rubbish at describing music but to me they sounded like if Grimes was made of sunshine and rainbows. Which of course is
good
! I'm hoping to catch these guys around the city sometime soon. There was also a fluffy dog in boots there.. you can imagine just how exciting that was.