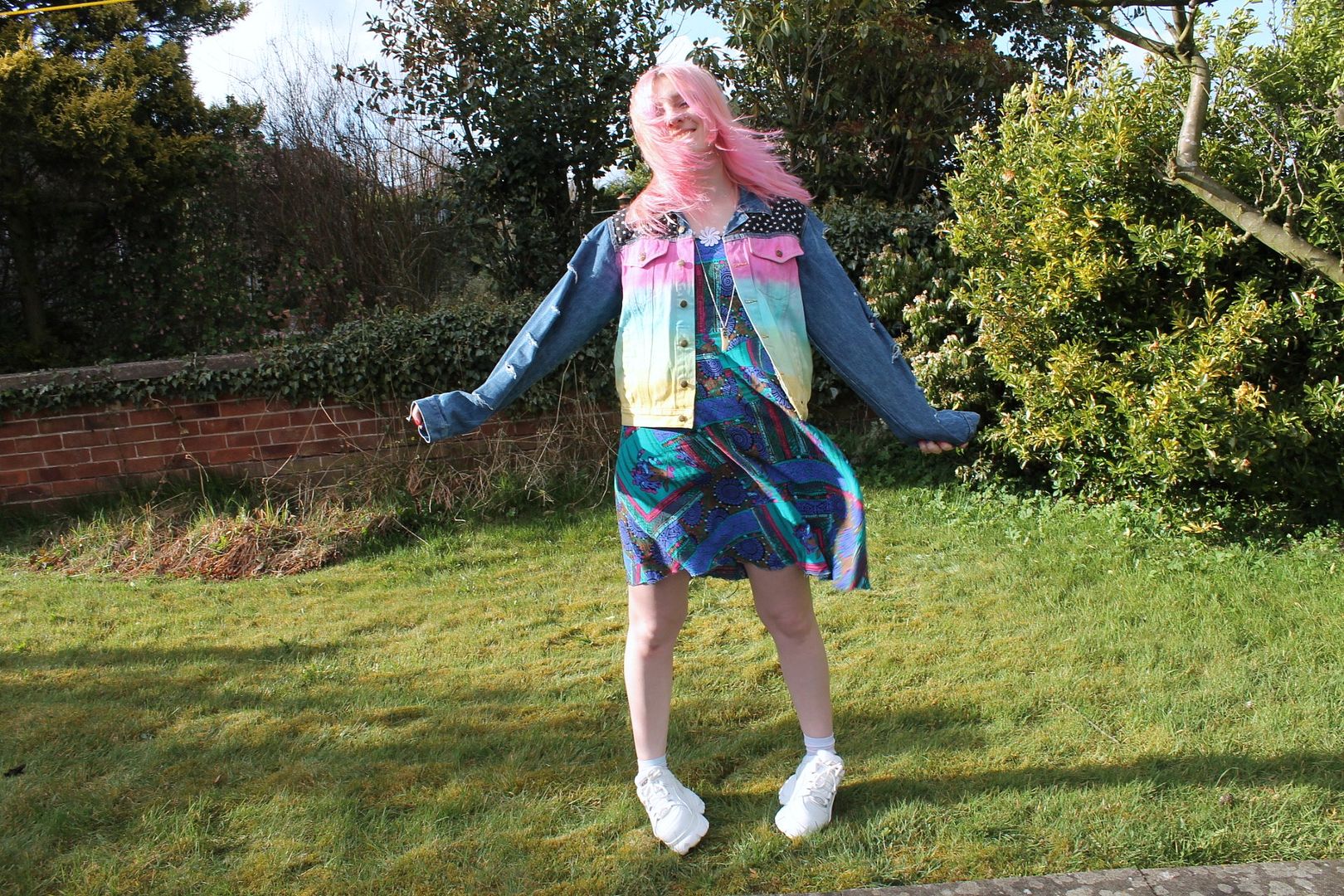 You could say my parents' garden is somewhat..
rustic
. They may use harsher words, but it's the place of many happy memories for me, growing up, playing games, mainly those involving owning and riding imaginary horses. My psychedelic clothes plus the garden setting reminded me of the Beatles' song
Octopus's Garden
from the Abbey Road album... I'm not under the sea though I would sure like to be resting my head on the sea bed.
Feeling pretty blah as my dad's been in hospital this week, so I wore my brightest mix of colours to cheer myself, and hopefully the other patients on my visits, up. I love wearing my rainbow
Waiste
jacket and this has fast become my favourite vintage dress (now with new hacked hem), plus I'm wearing my new Buffalo Spice Girl shoes my mental parentals won off eBay. You can get 'shop soiled' (read: a tiny rub on the sole) Buffalo shoes for a decent price on there - even worn pairs can go for silly prices as they're rare now. I say this about every new pair of shoes I get but they are BEST EVER. Comfy and clumpy and faintly ridiculous: my favourite formula for footwear.
My dad's had many pints of blood over the past month so I'd just like to finish by saying a big THANK YOU to anyone who has ever given blood. As well as for patients with long term health issues it's also essential for disasters where many people are injured - such as the earthquake in Pakistan this week, and what has happened in Boston and Texas - so I urge you to consider donating a bit of your red stuff.