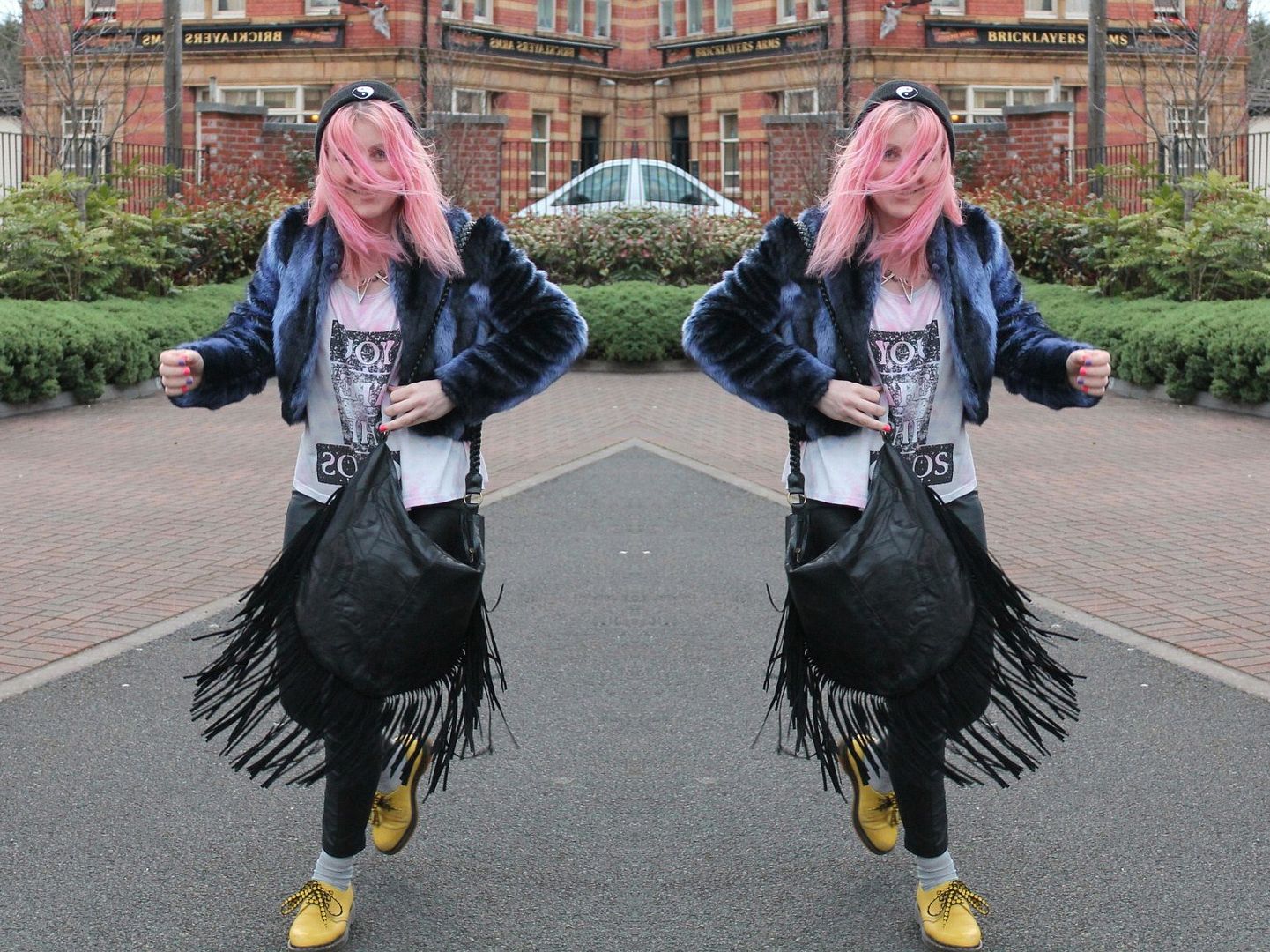 Ever wondered what I wear to dress down, to run errands and the like? No? Well, just humour me then... I don't always wear 5-inch flatforms and rainbows of colours, as much as I would like to. I do sometimes just dress down, and this outfit is just something I'd wear to uni or to pop to the supermarket; this particular look was for a day off work, picking up our weekly shop and visiting the hospital.
I'd seen Minkpink bags on
Market HQ
(such an amazing store.. shame it's in Auz) but didn't know they were sold in the UK - so you can imagine my excitement when I found out they were being stocked at
Eternal Envy
, just down the road from me. Cue the biggest, baddest of the collection quickly coming into my possession. The patchwork reminds me of bags my nana had in the 1980s, with added fringing, which I'd have on every accessory if I had my way. Along with my pastel tie-dyed Evil Twin tee, light furry jacket, and skinny pleather trousers this is my kind of dressing down.
I look so tired and pale in these photos.. a rest is needed but the end of the university year is in sight, plus Chris and I have started talking about holidays. A horizontal week in the sun has never been more necessary!