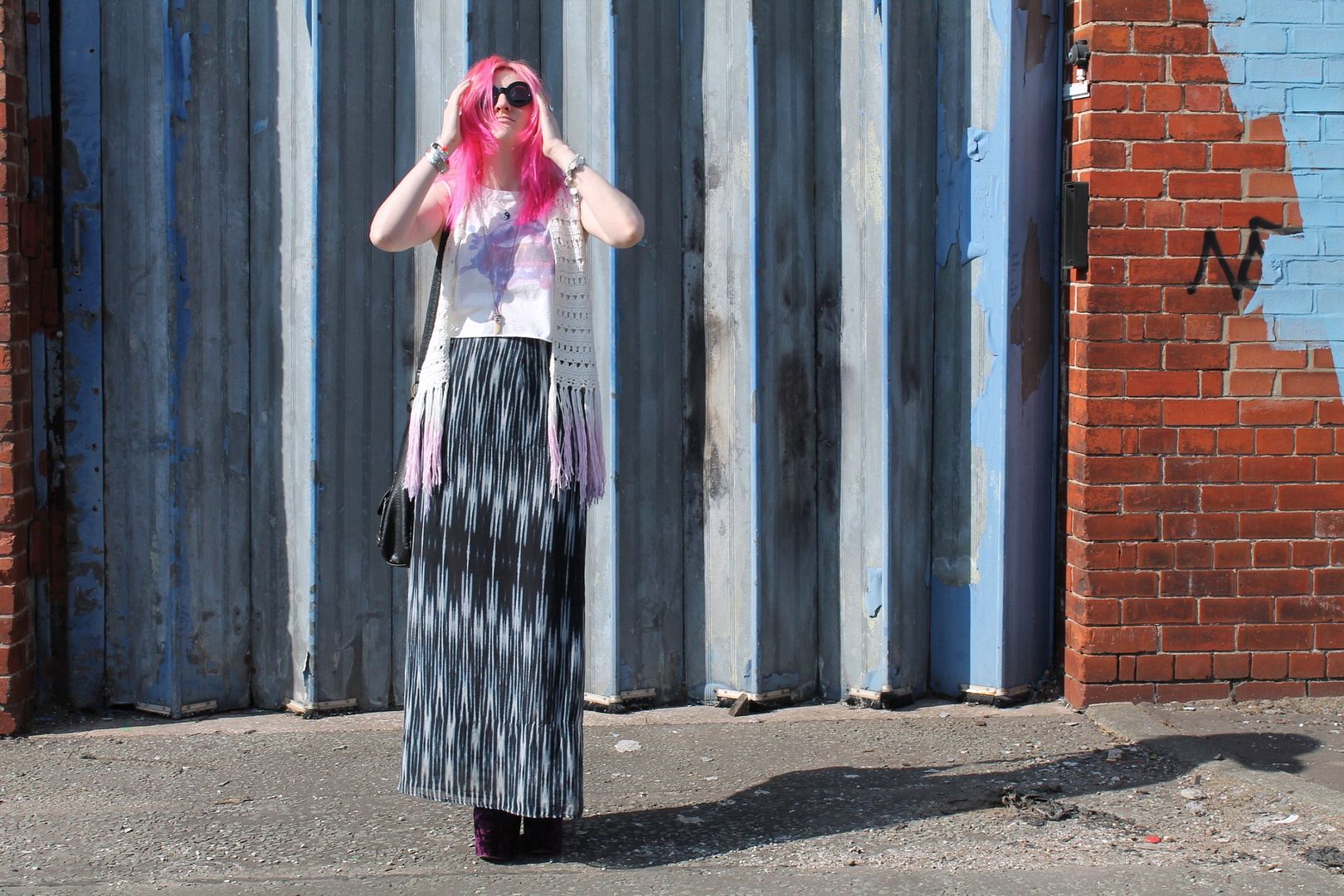 What a coincidence that the first outfit on mine I've liked for
ages
was worn on the first day it was really, really nice weather. Sun really does make everything better and it was great to cast off the confines of my leopard coat, although I did start to get chilly towards the evening, I coped with it easily enough. First iced coffee of the year, too!
This was also the first day I'd worn my Pointes since I broke my toe in them. Nervous at first, I took it slowly, but actually found that they're a
lot
easier to walk in without socks or tights in as your feet grip on more. Another win for spring.
Oh yeah! And I dyed my hair pink. In true ongoing saga of my hair style it was meant to be pastel (thanks for providing the
Crazy Colour
,
Sara
!) but it went neon. Pretty OK with that though. At least it
worked this time
, right?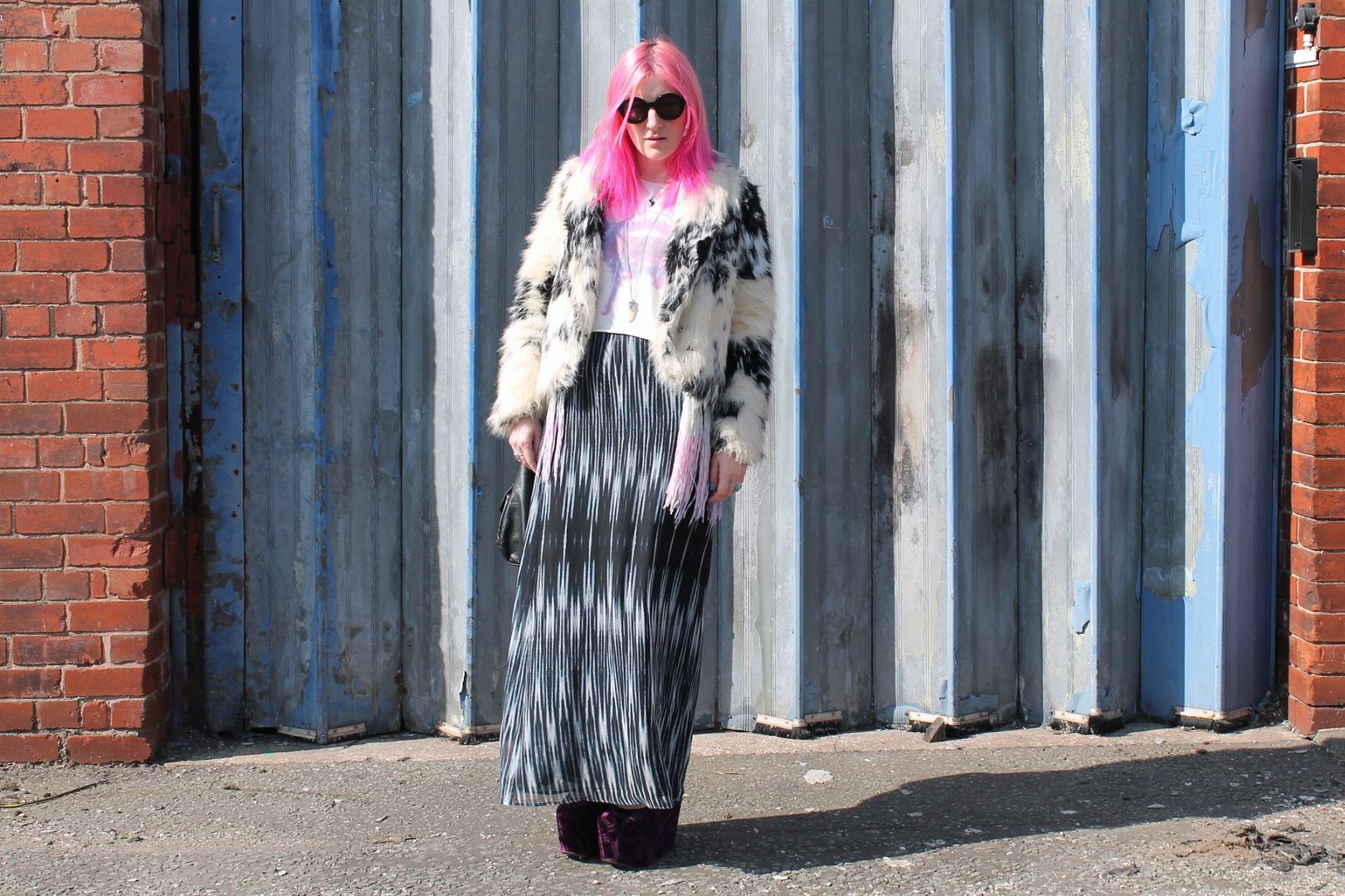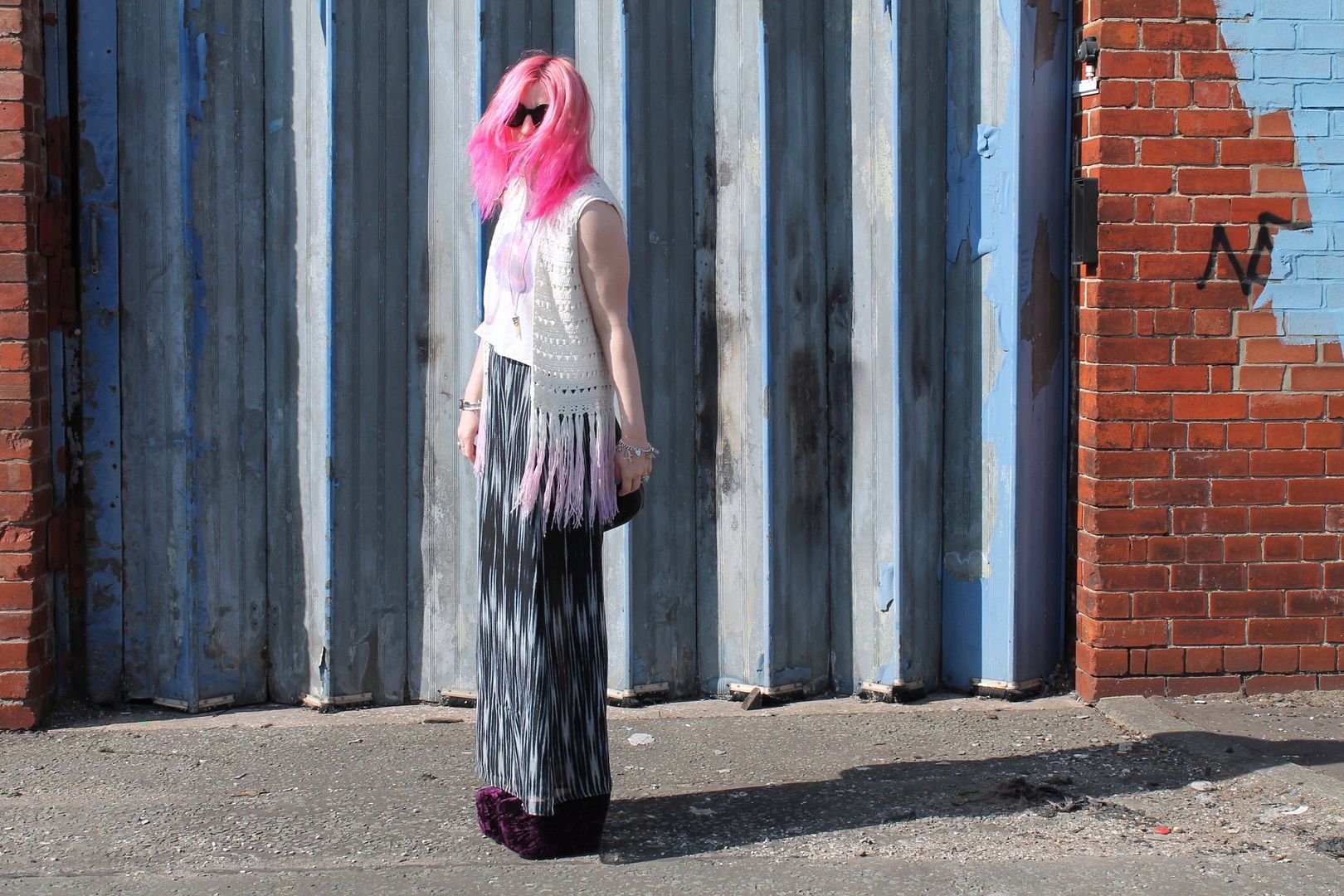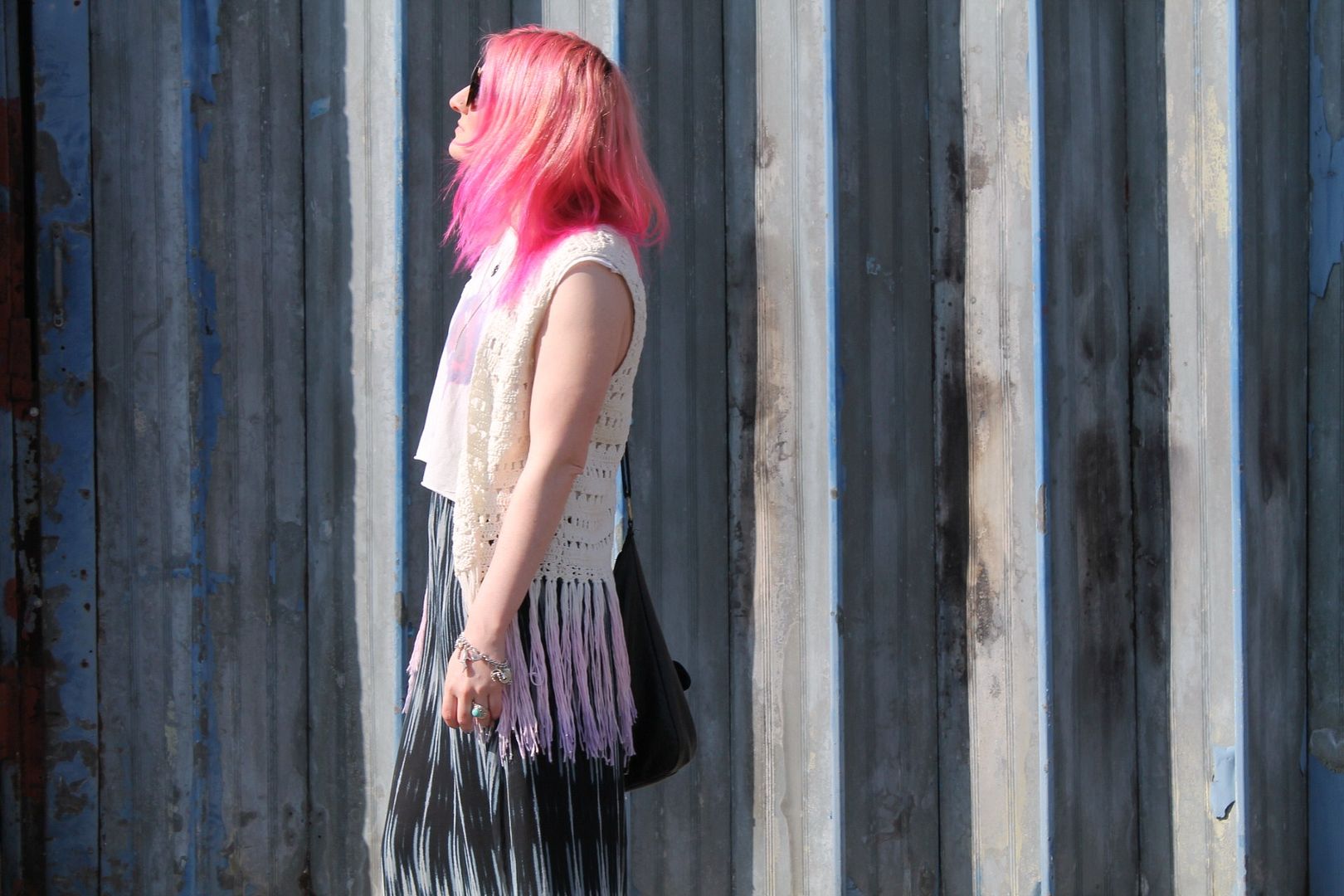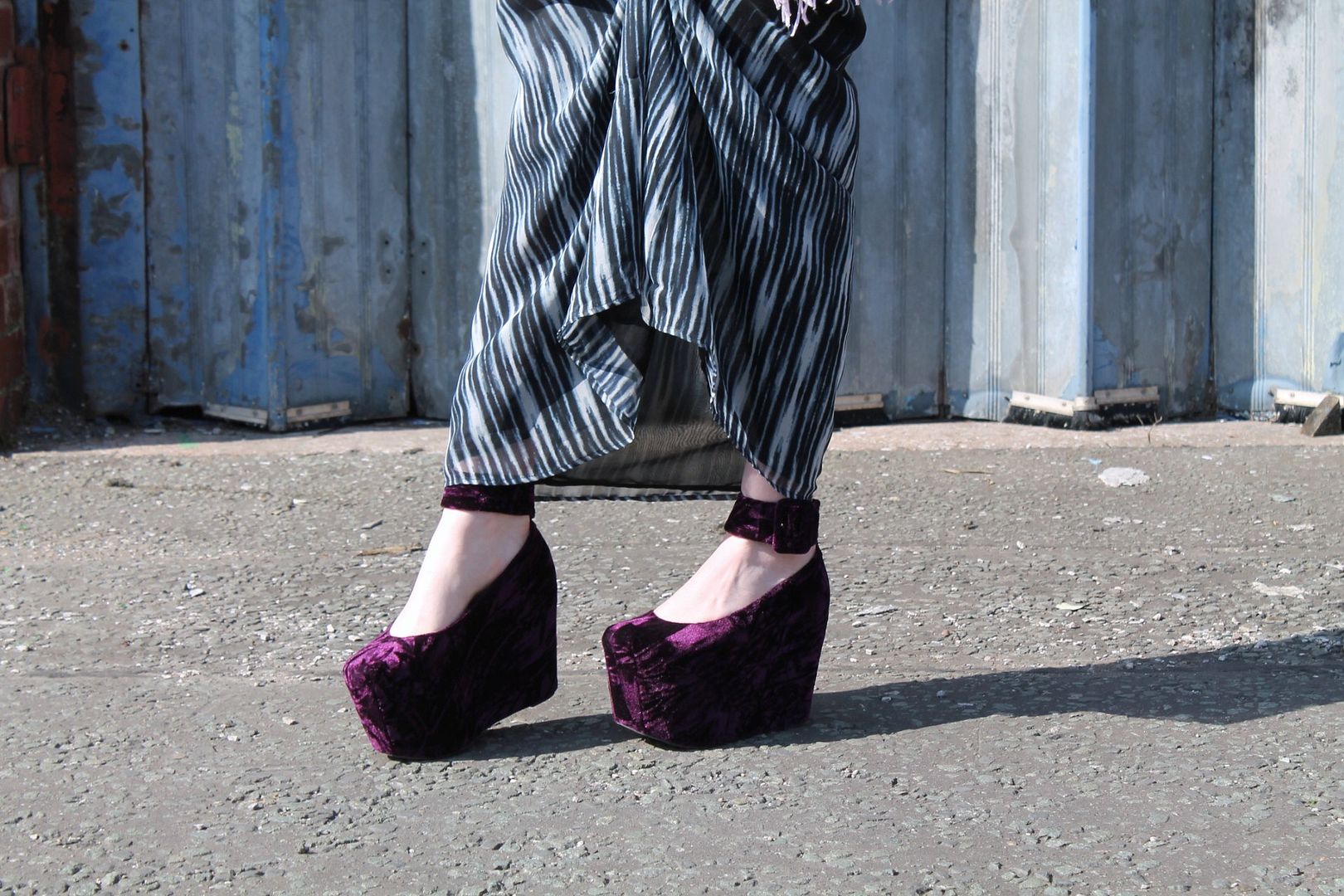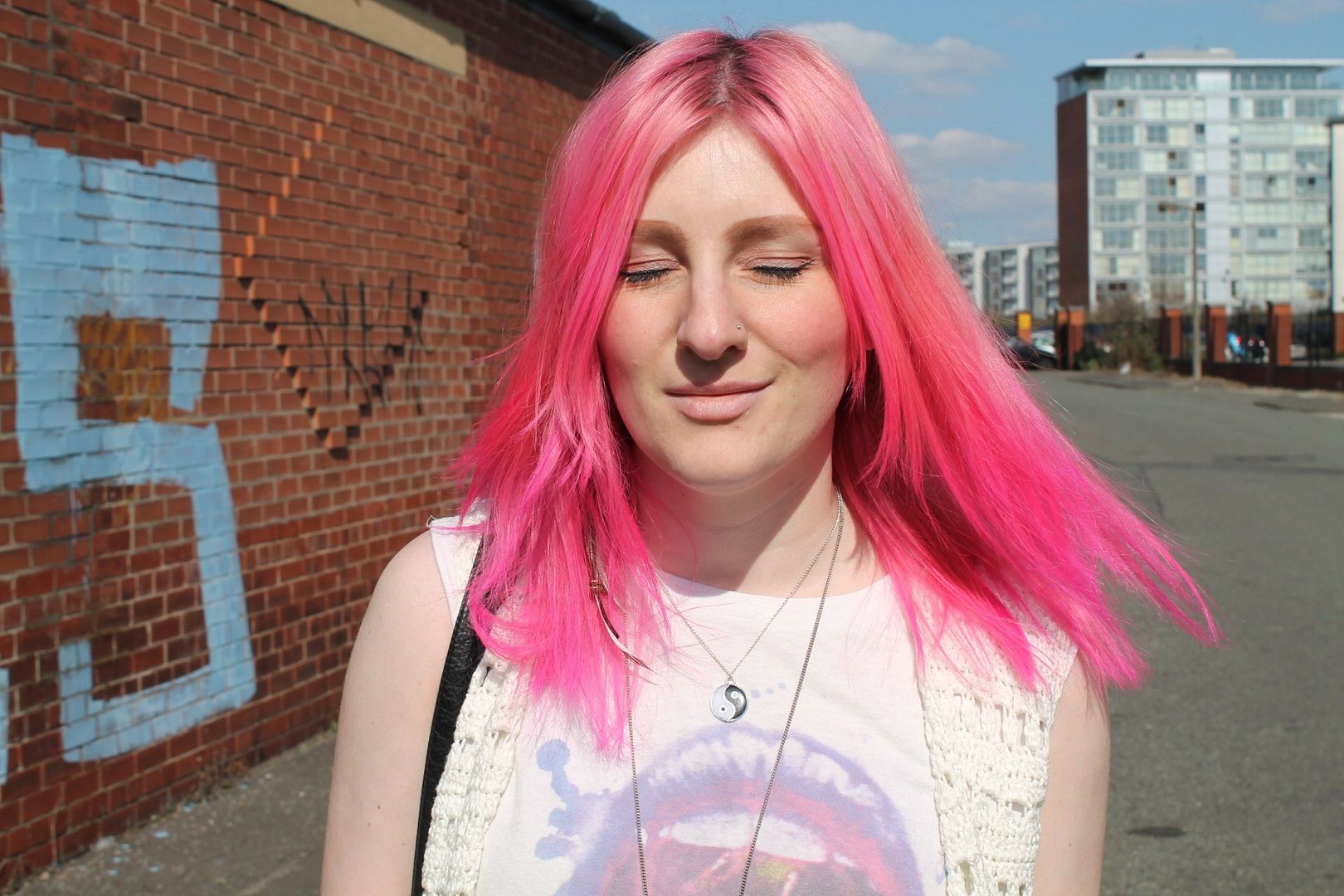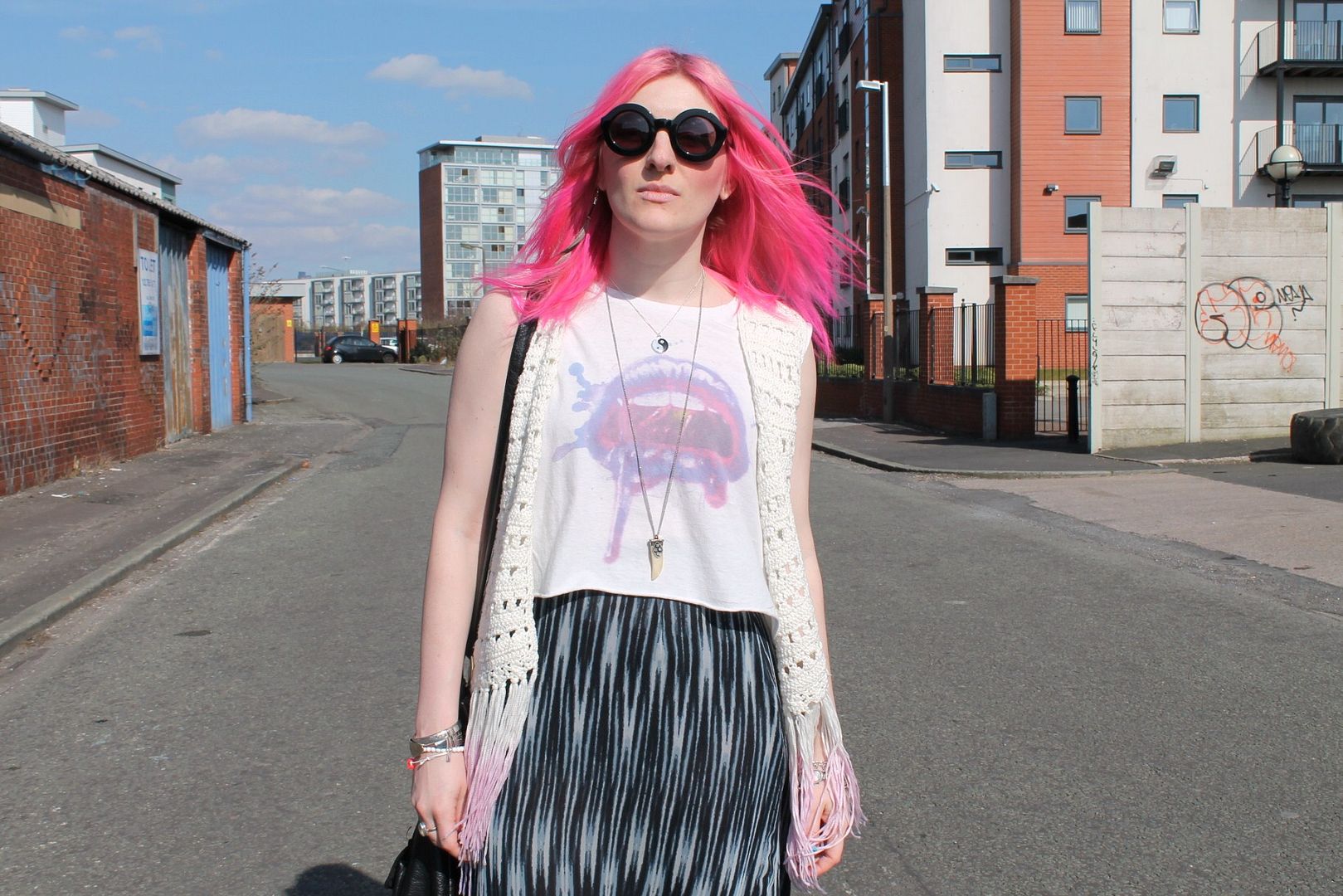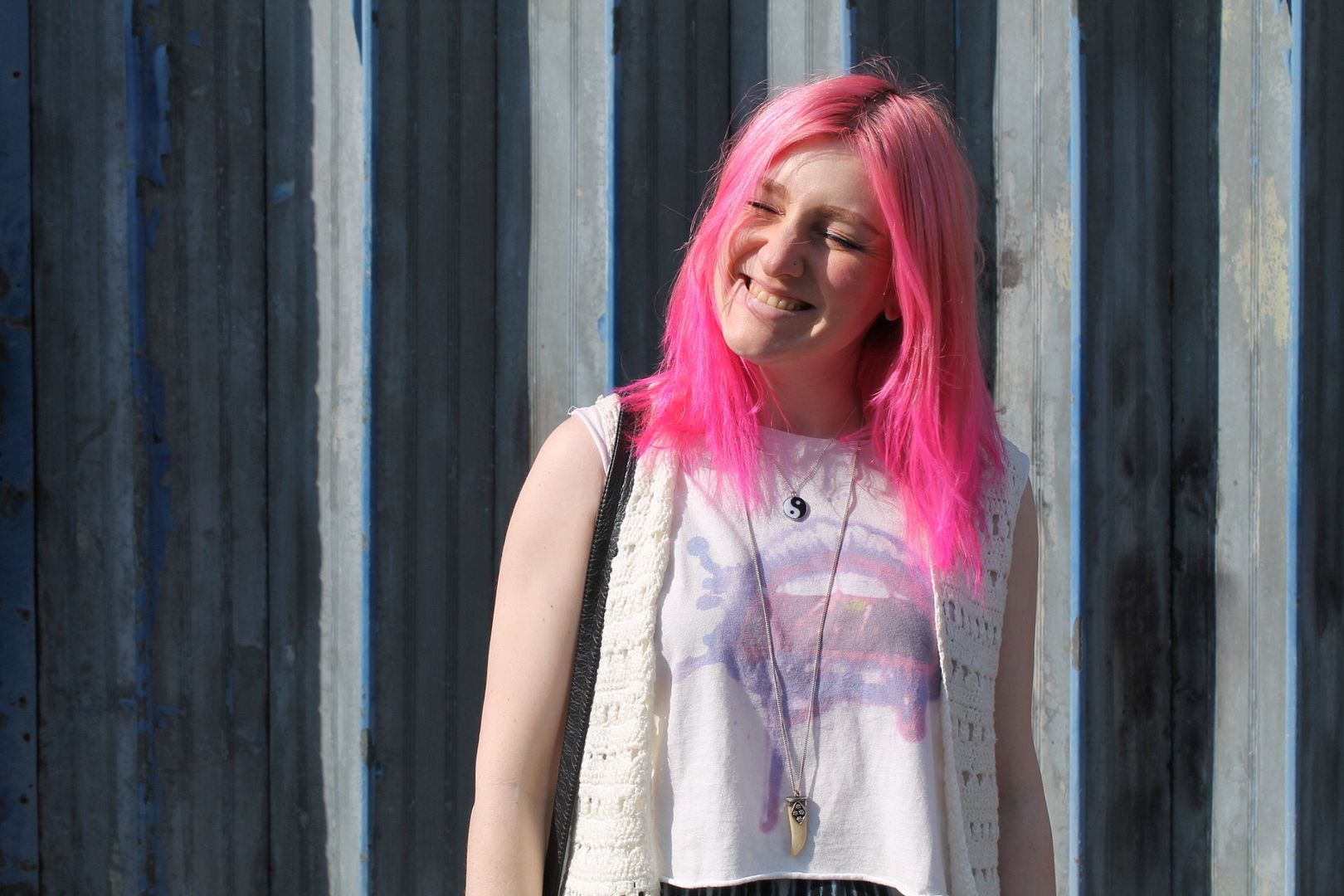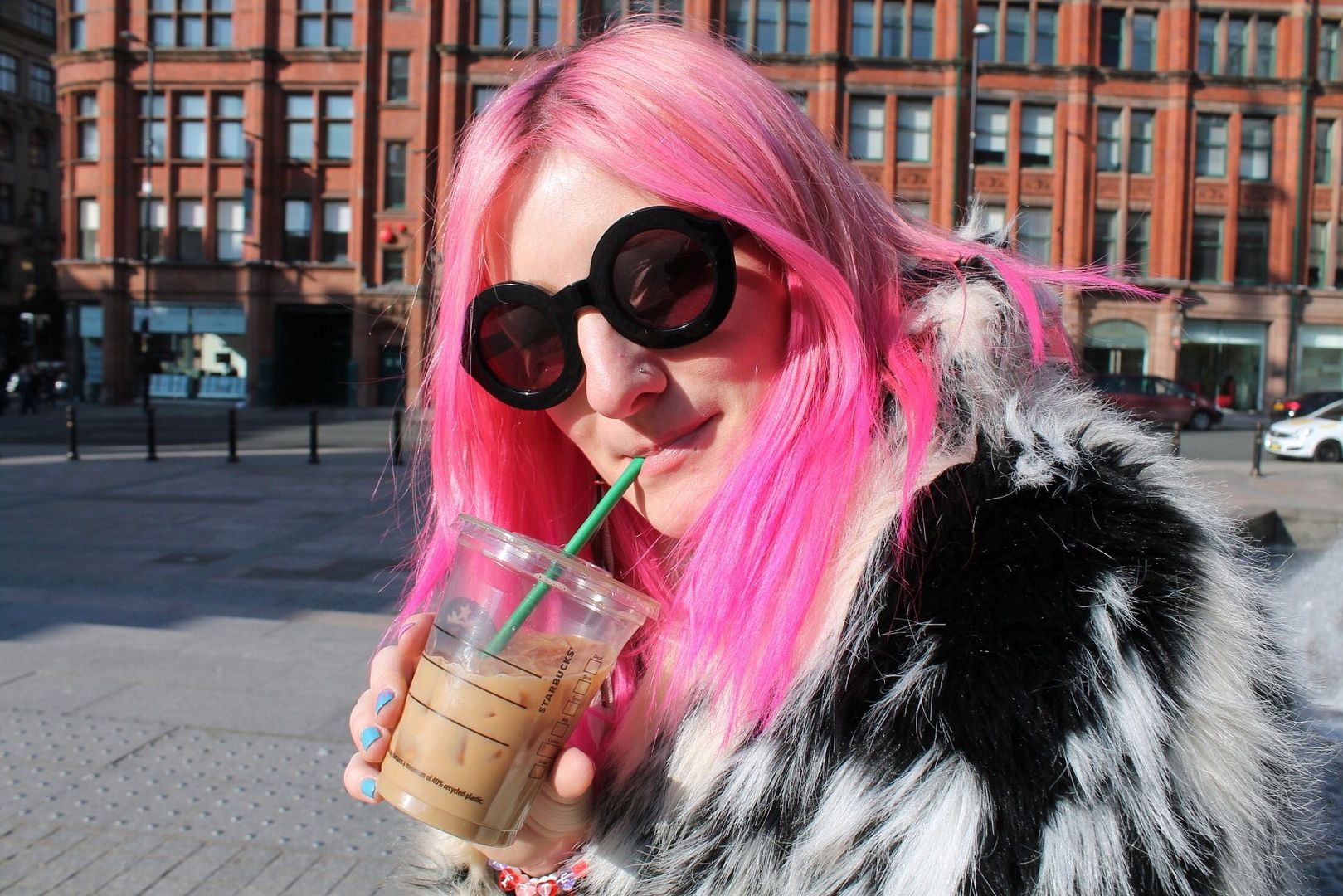 By the ways, the new WAISTE collection is online now! I basically want everything but am 99.9% certain I will be getting Starry Nirvana come loan day.