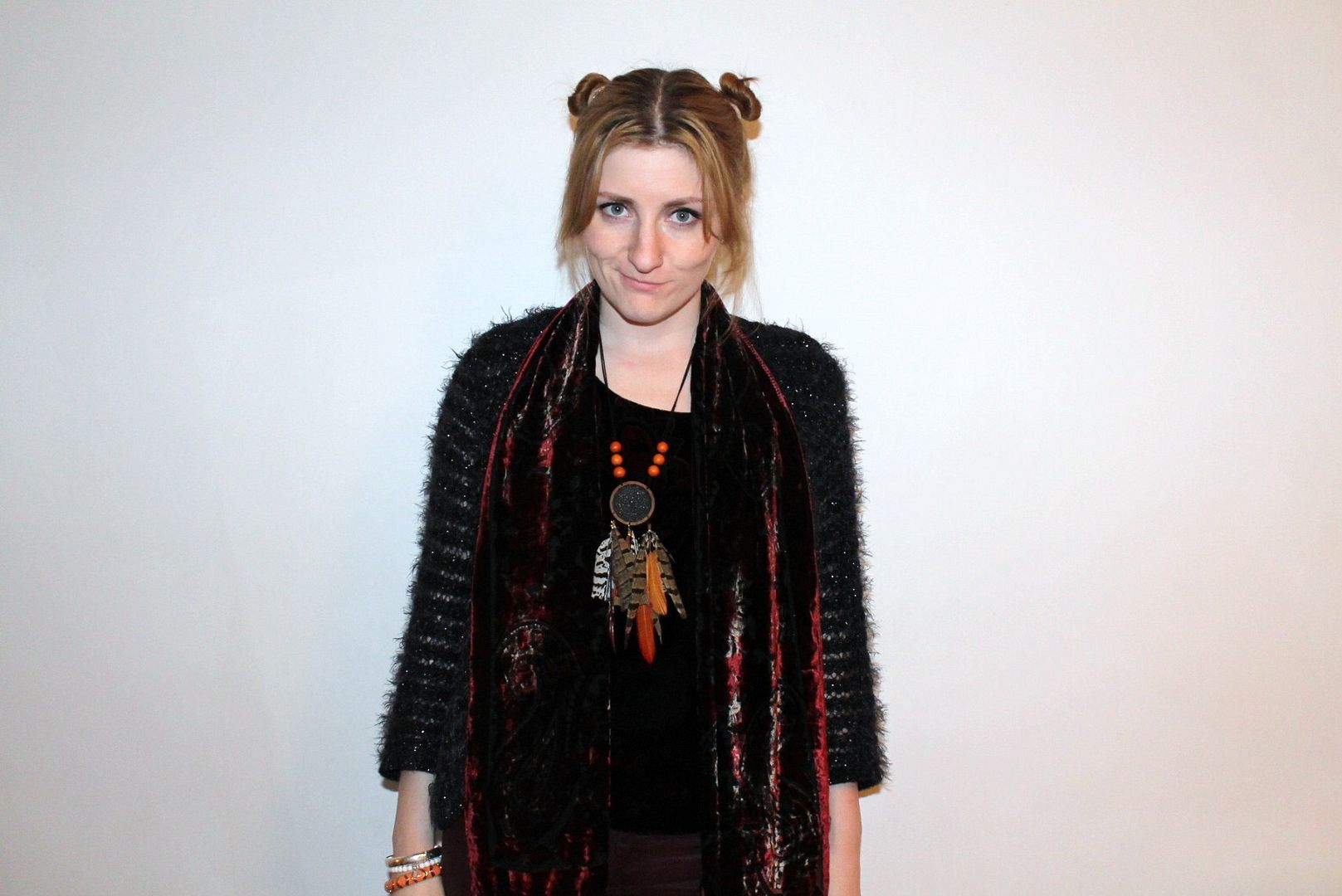 Today is the birthday of my most avid blog reader and my biggest fan.. yep, you guessed it. My mum. Seeing as I can't be with her today (as you read this I will be at work. The magic of technology, eh?) it's only right that I wish her a very happy birthday right here.
My dad and I helped her celebrate on Wednesday, when we went to Cheshire Emporium (read: a junk shop) near their house. The weather was freezing, the antiques average; however the cafe was absolutely amazing and we couldn't eat enough. Worth a trip back for the lime and coconut cake alone.. Perhaps not for the Geri doll, though.
I sorta felt I had to single the top I'm wearing out for a solo picture on the bed - it took a good few gin and tonics and a pep talk before it was willing, let me tell you - as although in most of the photos it looks like I'm wearing a black top, it's actually a subtle paisley print within the velvet. Yep.. paisley
and
velvet. What's not to love? I snapped it up from the charity shop it was residing in extra fast as not only had it clearly never been worn but it also reminded me of an
April, May
top I'd spotted in
Bottega
just days before - on a similar tea and cake mission as Wednesday's, actually. Now I'd just like to find something similar to
the dress version
, please, then surely my
paisley velvet urges
will be well and truly satisfied.