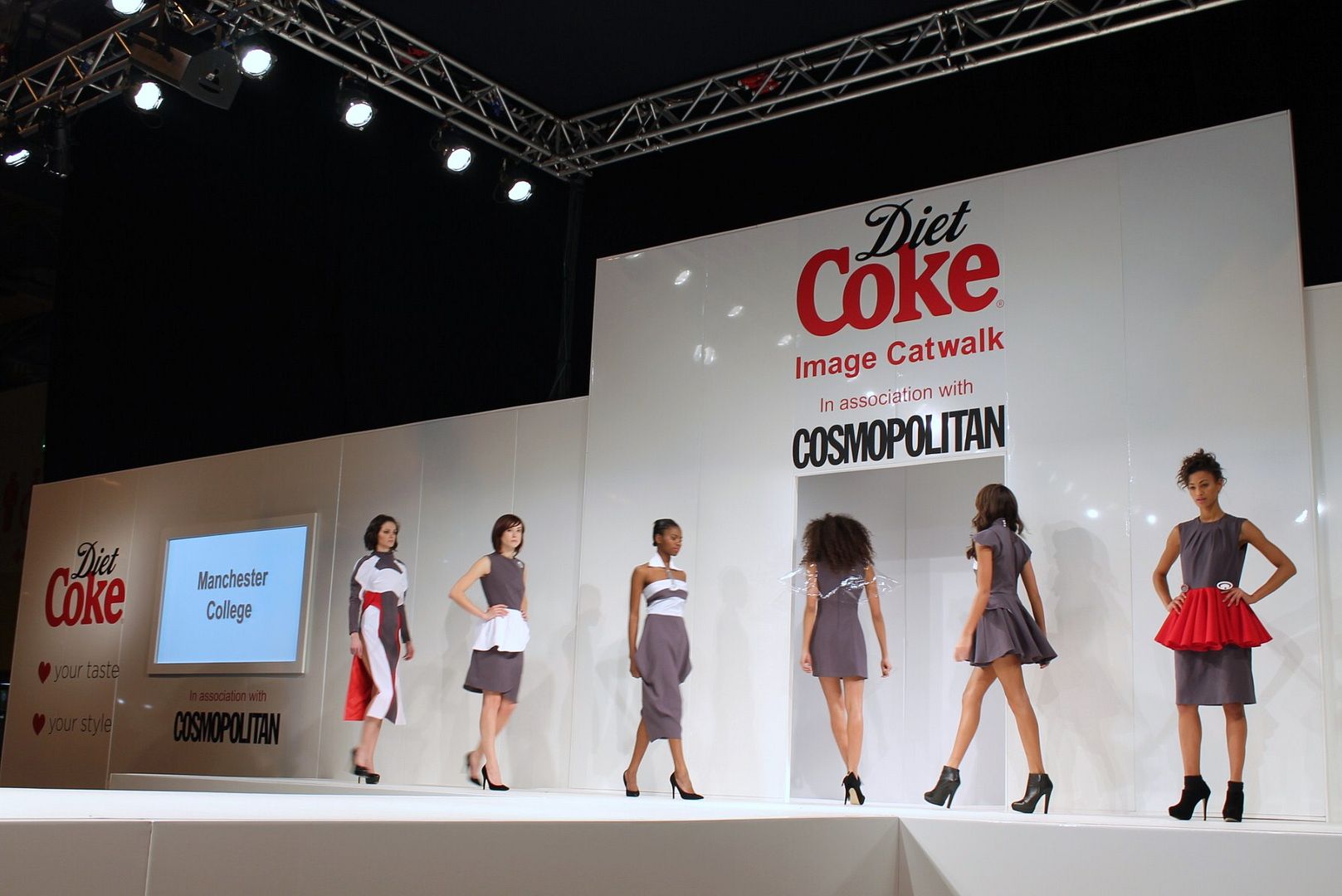 One of my big degree projects this year was to design a stand to promote The Manchester College at Birmingham's Clothes Show Live. The project actually began before summer, when I composed a presentation forecasting trends for next year. After looking at next year's film releases - namely Star Trek, with Benedict Cumberbatch
as the baddie
(
hello
!) - and also events - after years of little space exploration there are a handful of space missions in 2013 - I went with the theme of sci-fi. My trend was chosen and I was pretty overjoyed to see sci-fi references trickling through in the spring/summer 2013 shows.
Score!
It seemed like we were working on the live project forever but on Tuesday I went to the show to check out our finished stand. The entire class contributed elements of the stand, whether it was the initial trend research and moodboards, or 1/5 scale 3D development, and it was interesting to see how the college technicians and my tutor Valerie (she painted all of the galaxies, bless her) interpreted the final ideas. We also ran an activity to increase the length of time Clothes Show visitors spent on the stand; at one point we had about ten people around our activity table wanting to make mini dresses out of recycled material - sadly the activity had to be cancelled by about 2pm as we ran out of scraps!
The best bit of the entire Clothes Show was the Diet Coke Image catwalk, which was for graduates, university and college students. I might be biased but I thought the college segment was by far the most interesting and creative: another good reason to check out colleges for degrees (as well as the low course fees, small class sizes, yada yada.. I said those things way too many times that day). The Manchester College's garments were created by the Fashion Design degree students from polyester made of recycled bottles, sticking with the sci-fi theme, using colours lifted from Pantone's predicted 2013 scheme.
Of course, as well as manning the stand and being totes profesh, there was a bit of silliness with Harry Styles, studiousness with Caryn Franklin, and quite a lot of shopping. I was so proud to see my pals
Paris In Cuffs
and
Bottle Green Vintage
at the show, and it was great to chat to some of my favourite indie brands, including
The Bohemian Collective
. The last time I went to the Clothes Show was about five years ago, and admittedly it was underwhelming.. apart from seeing The Saturdays in the fashion theatre. Ha. This year I was totally overwhelmed by the crowds and the amount of stuff to see.. maybe I am just getting old but there was too much to see in one day!
Did you go to the Clothes Show? I'd love to know what you thought of The Manchester College's stand if you saw it.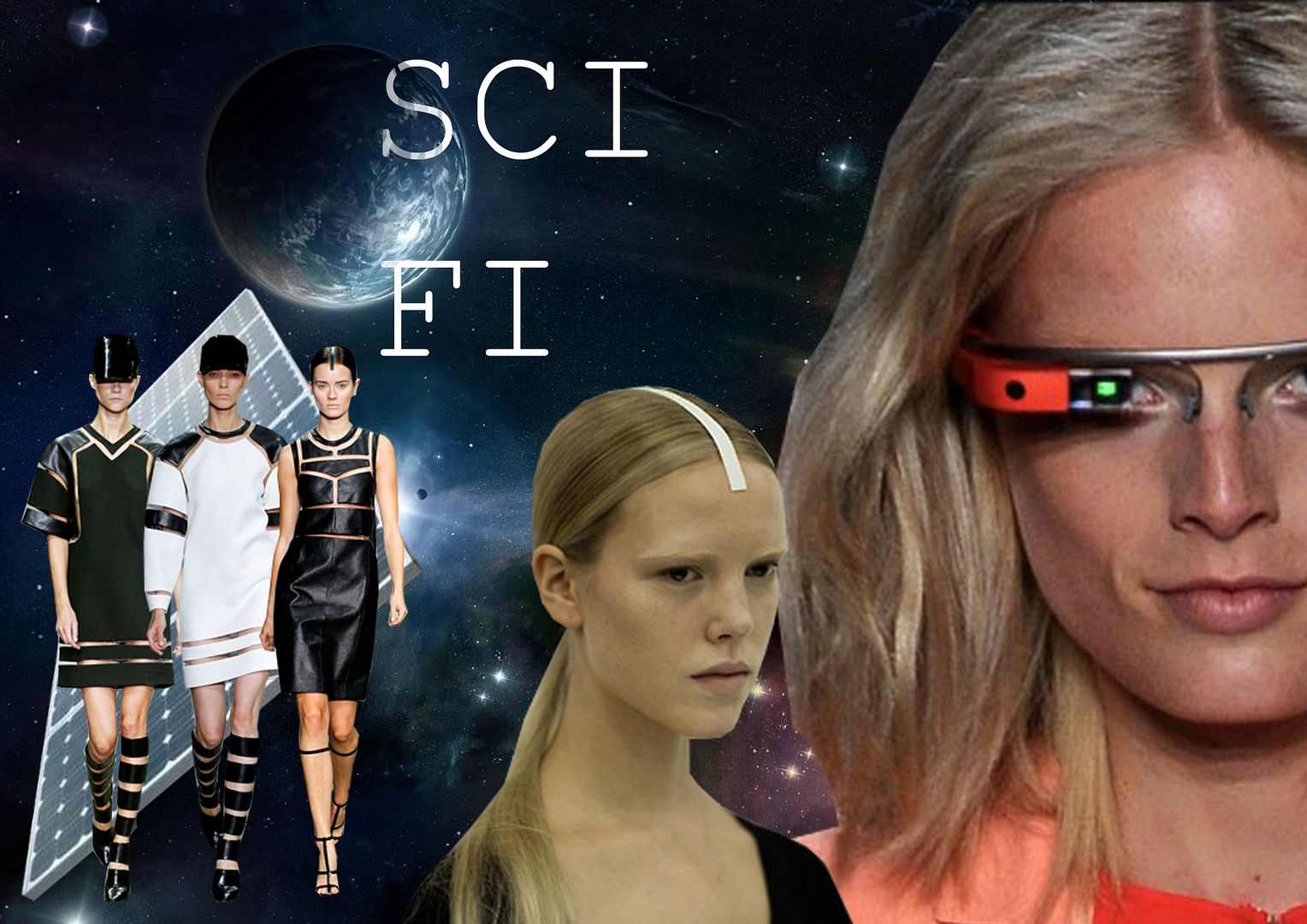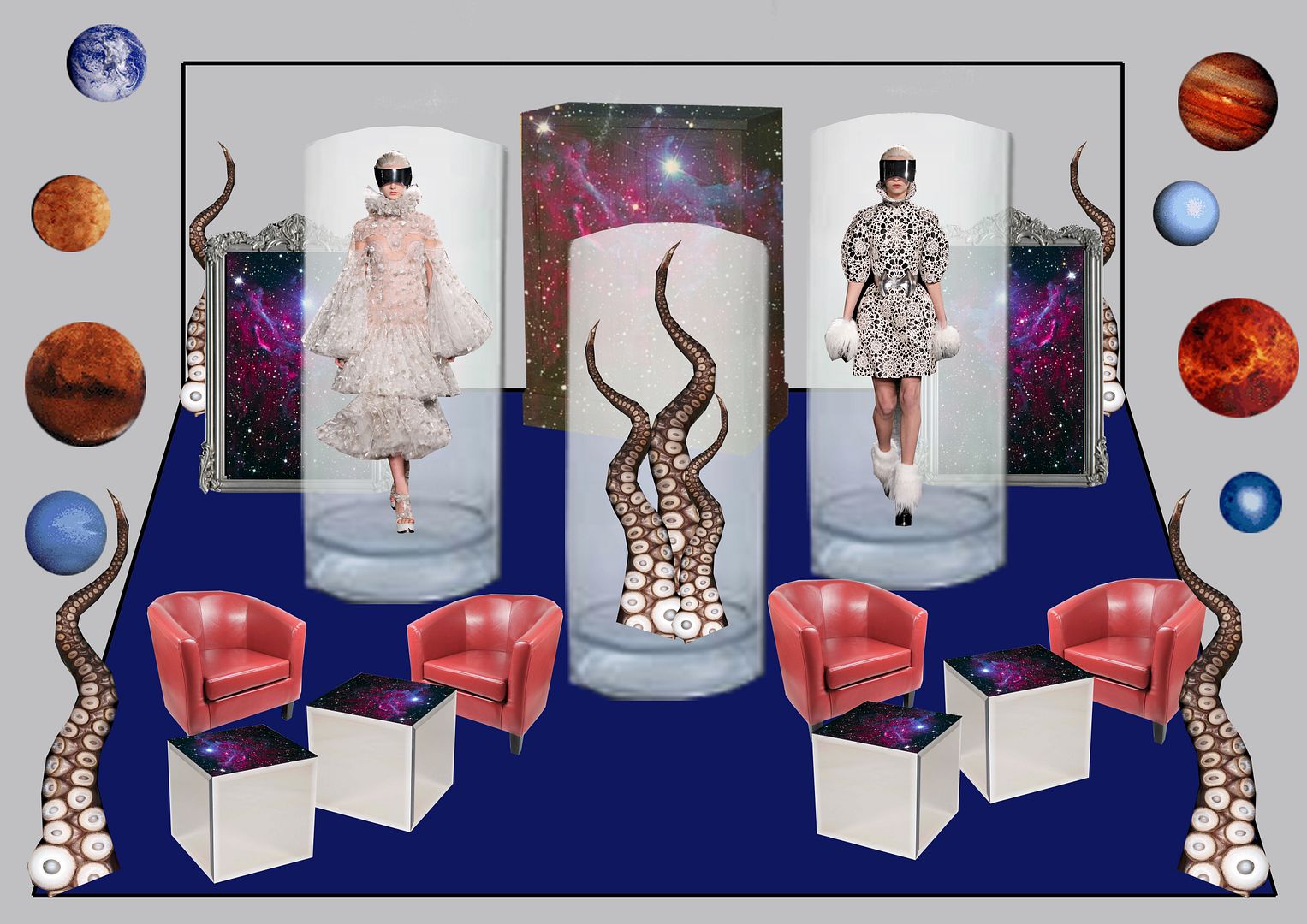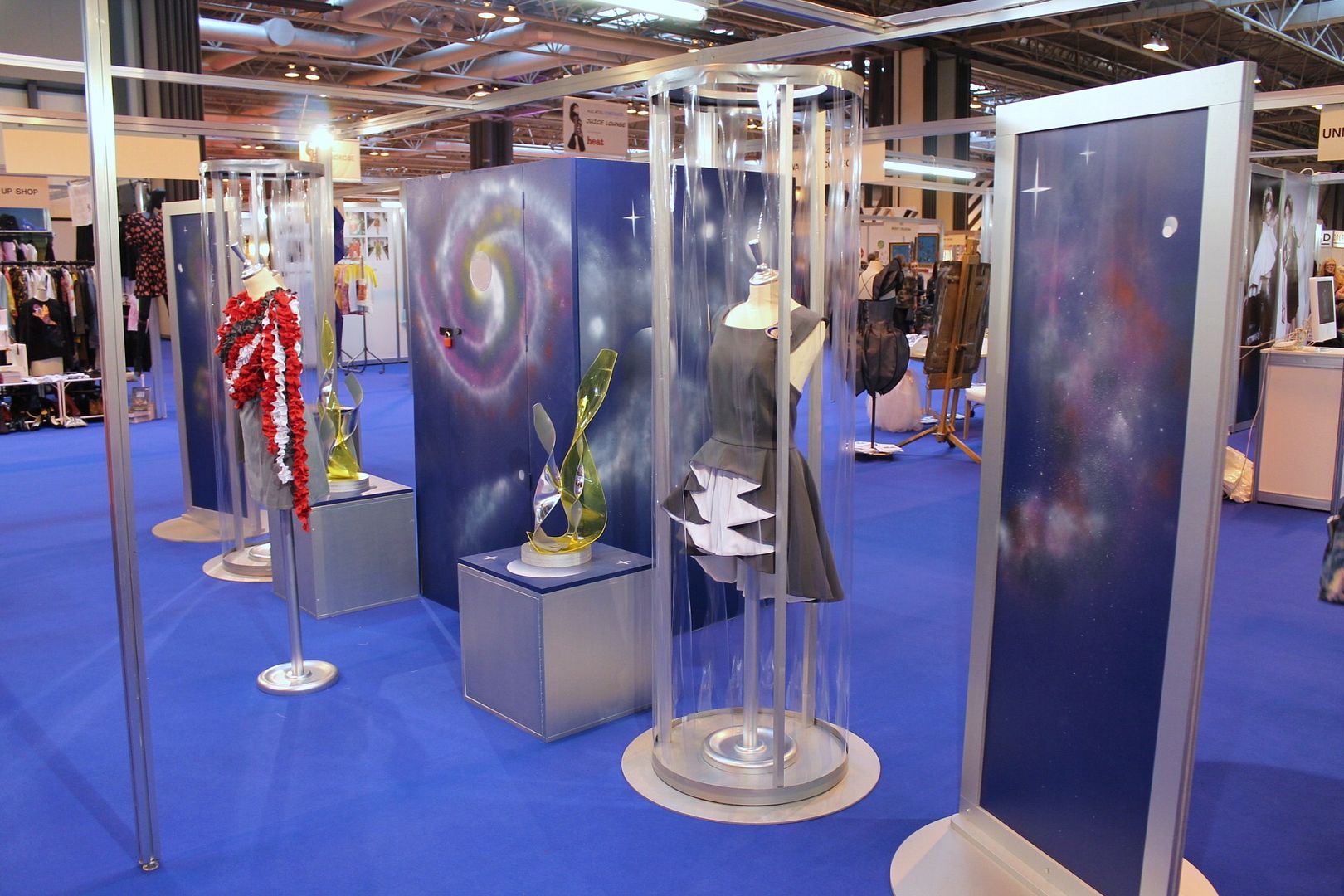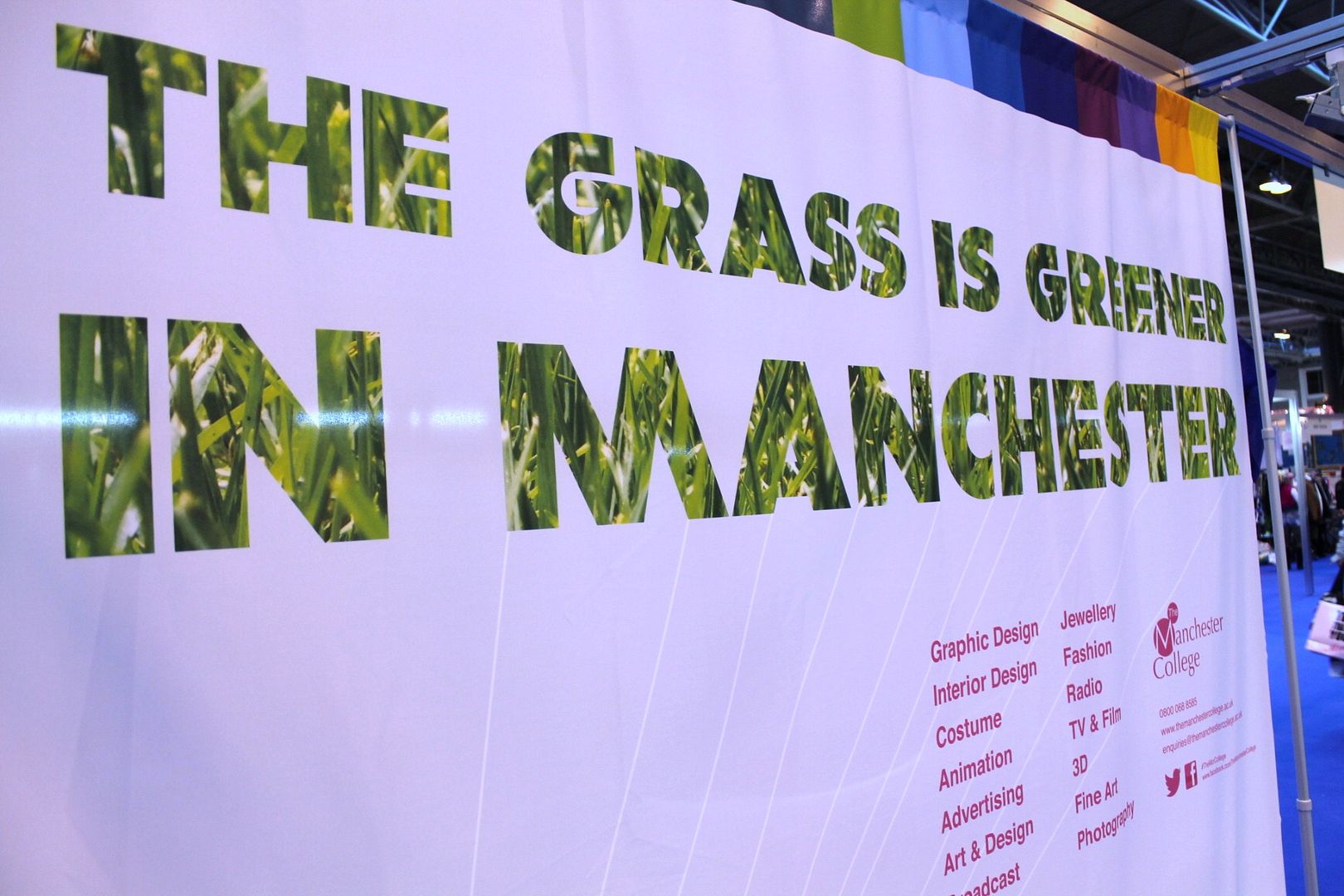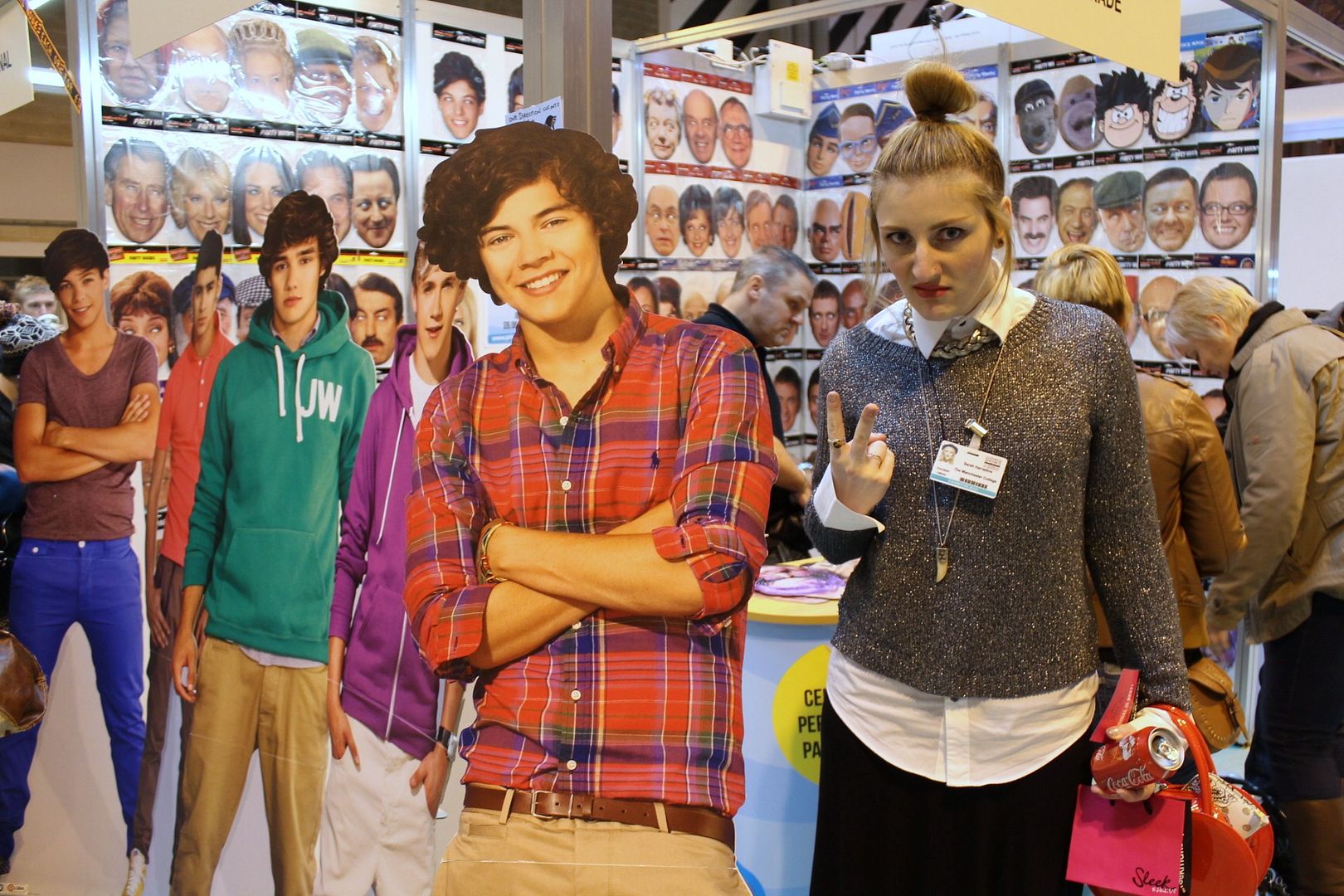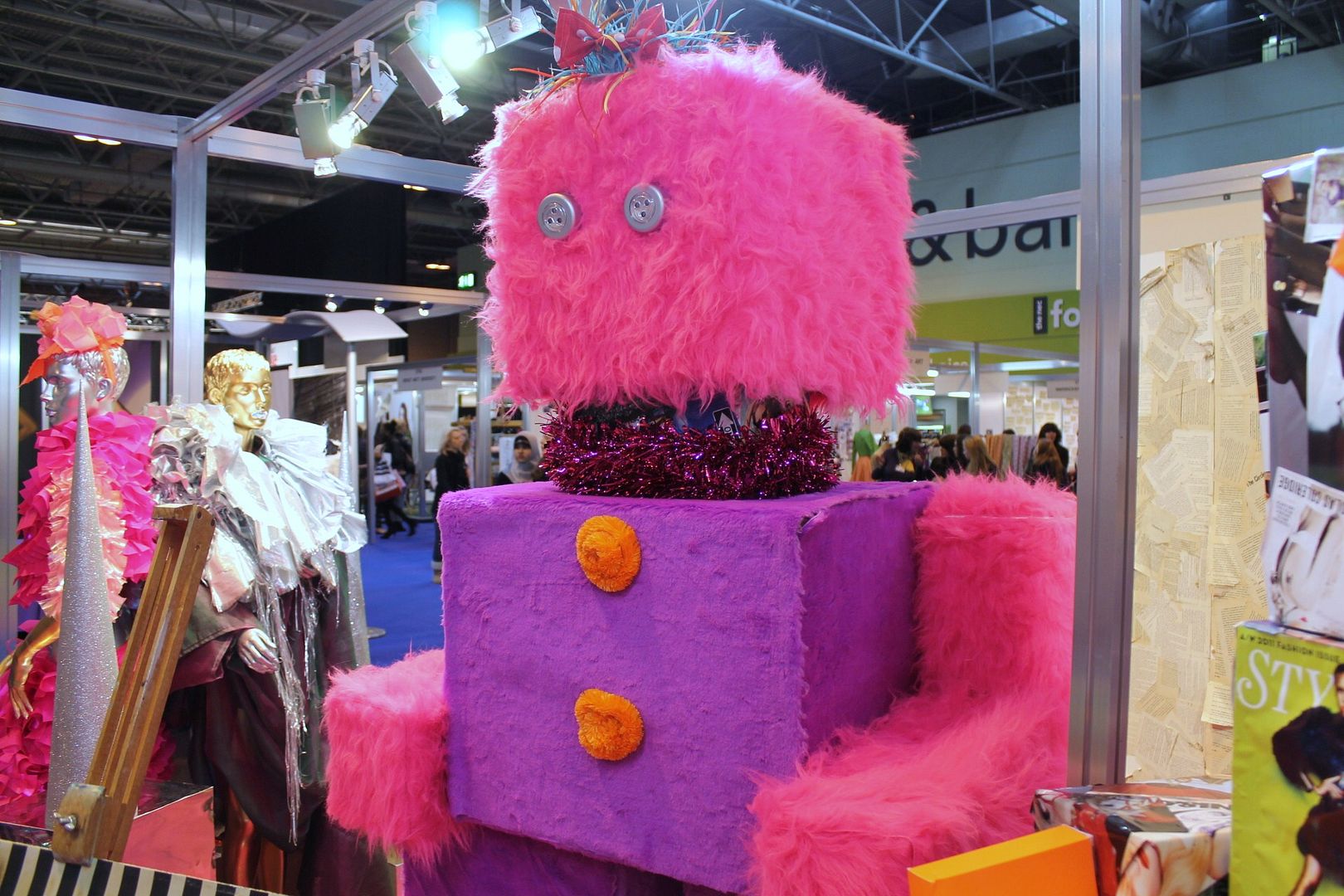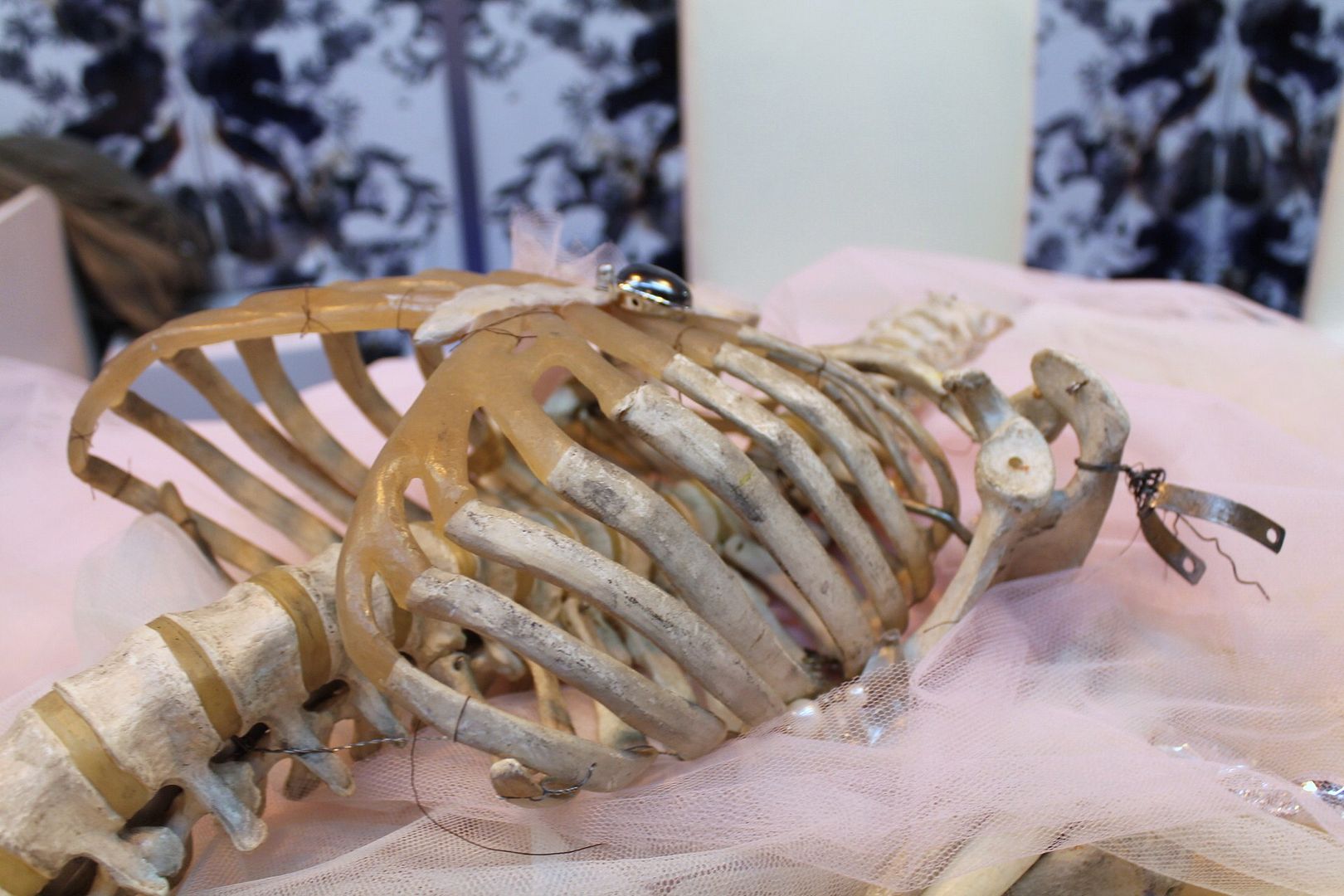 (def chose the wrong t-shirt to photograph.. but this is a super cute baby pink & pale yellow ombré Paris In Cuffs tee)