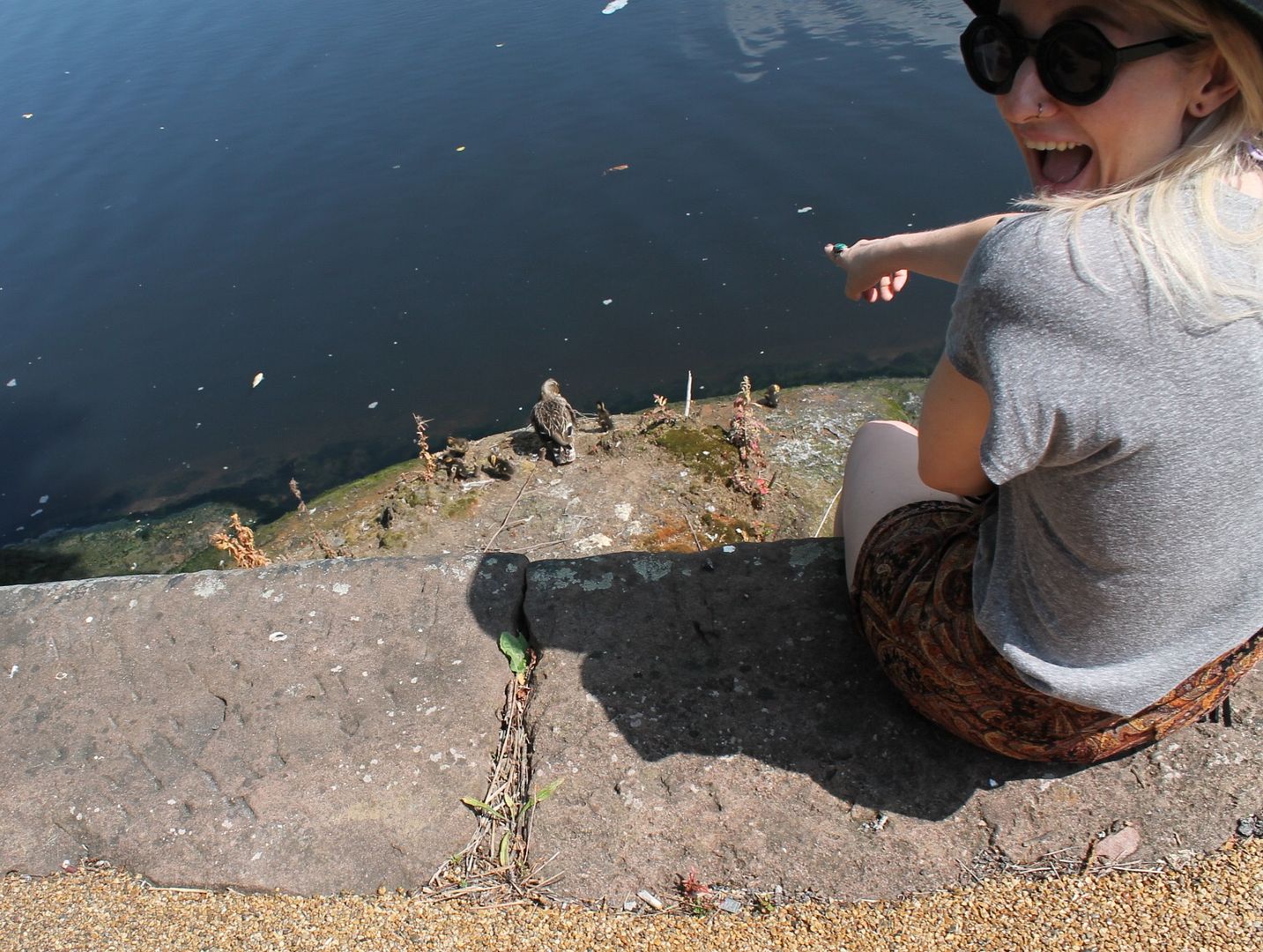 Um.. hello? Is this thing on? I have to check, you see, as last week the light on my laptop screen broke and I couldn't tell whether I was on Pinterest or porn. Actually I don't go on either of those sites but they're alliterative so it works.
I've been working hard with helping to launch Thriftette's rebrand this week (
check out Ette!
) and coming home to sit on a computer has been pretty unappealing anyway, especially in this weather. But it was a most welcome relief when I got a new laptop (THANKS DAD & MUM you da best), I really didn't know how much my work life depended on it. Honestly though you should've seen it, the screen had been hanging off by a thread and it's a miracle it lasted so long. Tragic was not the word.
Here are some pictures from a time when I left the house on a sunny day with Chris and we both inadvertently wore paisley shorts. I'd suggest we did it more but the fly broke on my shorts (classy) so perhaps not. We sat in the Manchester International Festival garden drinking cider and it was more like Madrid than Manchester; incidentally a bunch of my friends are in the former city right now, and I keep getting Snapchats saying "jealous???" but when the weather is like this there's nowhere I'd rather be than the latter city.