Yeah, so Manchester
does
have great high street shops, and like every city, a chain coffee shop on most corners. But what if you like to get away from the hustle and bustle? Fancy a more bohemian, free spirited city experience?
I've lived here for two full years now and I love Manchester so much. We've had our ups and downs - like any relationship I suppose - but now I can honestly say I wouldn't want to live anywhere else. I've found my own watering holes, eateries, and secret places to find individual little pieces of jewellery and clothing; and now I'm going to share it with you for
Free People
, who have recently launched in the UK. Not so secret any more, but it's hard to keep great things secret for long..
I love the Northern Quarter. If I sound like a cliché, I don't care, because it really is the best part of Manchester. As a visitor or tourist in Manchester I'd always recommend shunning the busy main street (you can shop on the high street anywhere, surely) and heading for the mish-mash of independent shops, bars, and cafes just up the road from Piccadilly Gardens, plus the area needs all the support it can get since recently there were three separate fires in the area destroying buildings, businesses - and, consequently, people's livelihoods.
You can get lost in the vast vintage stores of the NQ - though some of them require more patience than others, you can still get the Free People hippy vibe if you have the time to pick out the paisley, crochet, and velvet pieces amongst the plethora of polyester. You can also pick up your favourite fashion bibles and hip indie CDs, and have delicious coffees in chintzy, shabby-chic cafés, tucked in back streets, only known to those willing to get off the beaten path.
A final tip of mine, whichever city you are in: don't forget to look all around. You see some awesome things way above eyeline, whether it's colourful shoes hanging out on a wire, beautiful lampshades, or heartbreaking building damage caused by fire. It'd be a shame to miss out because you're shoegazing.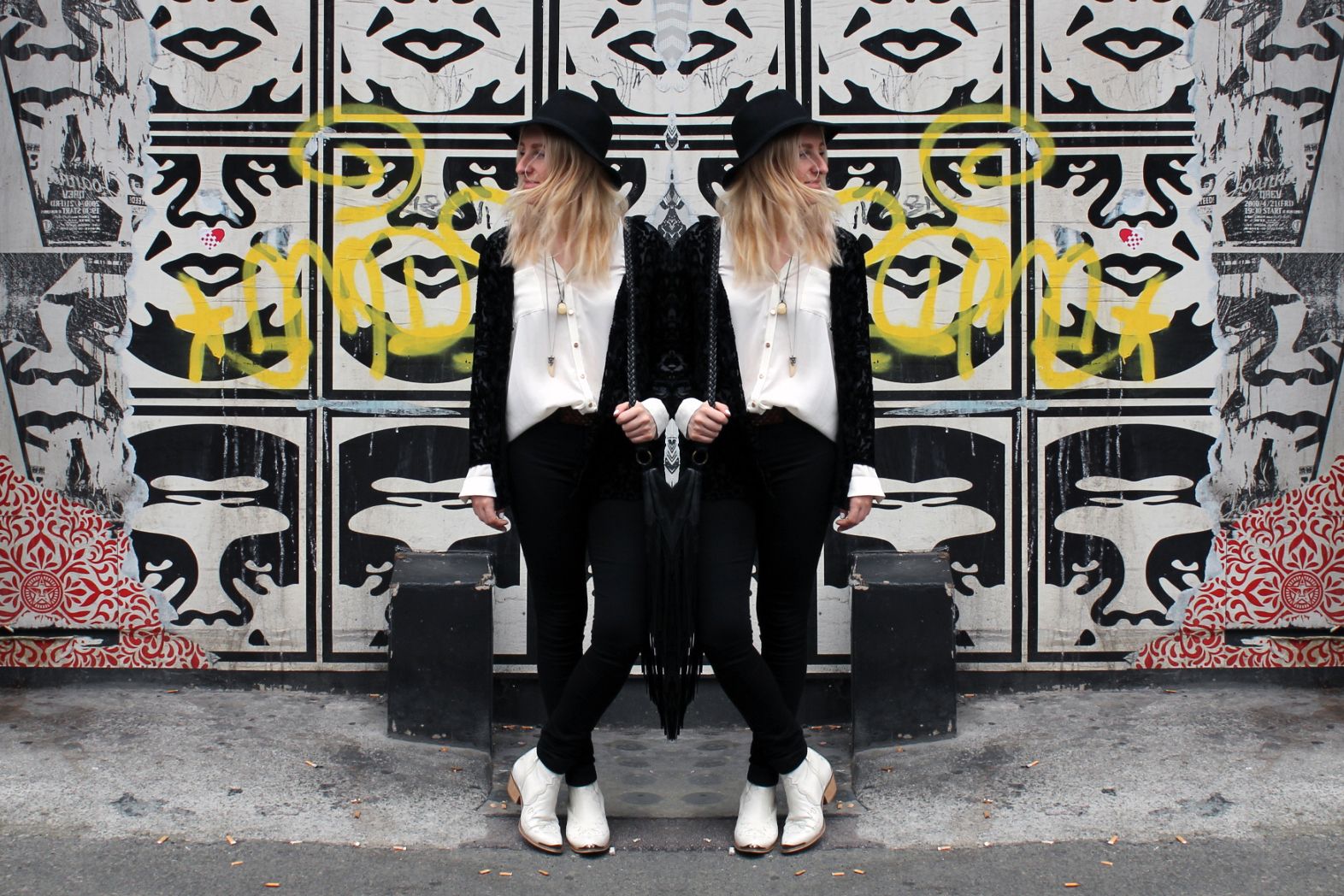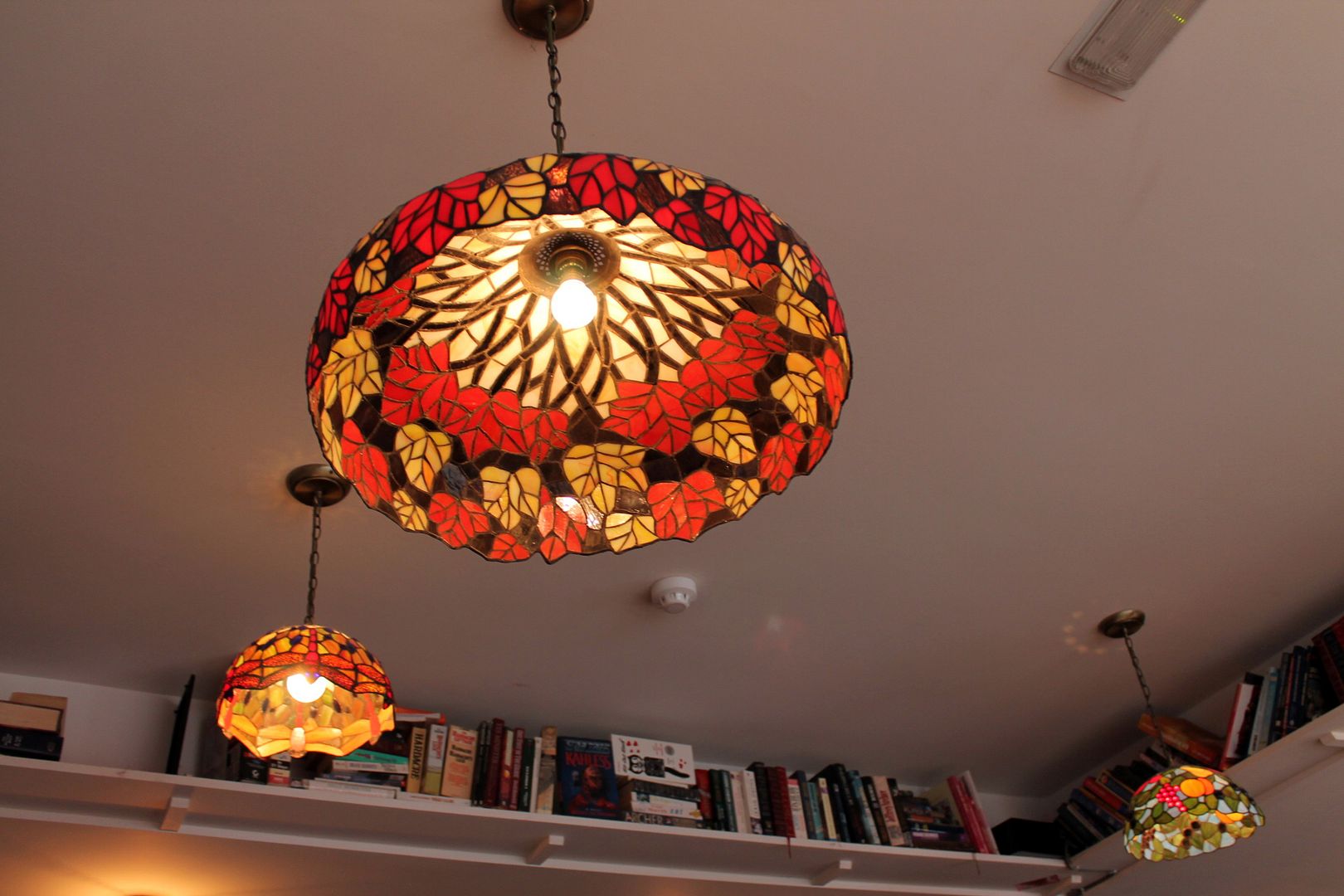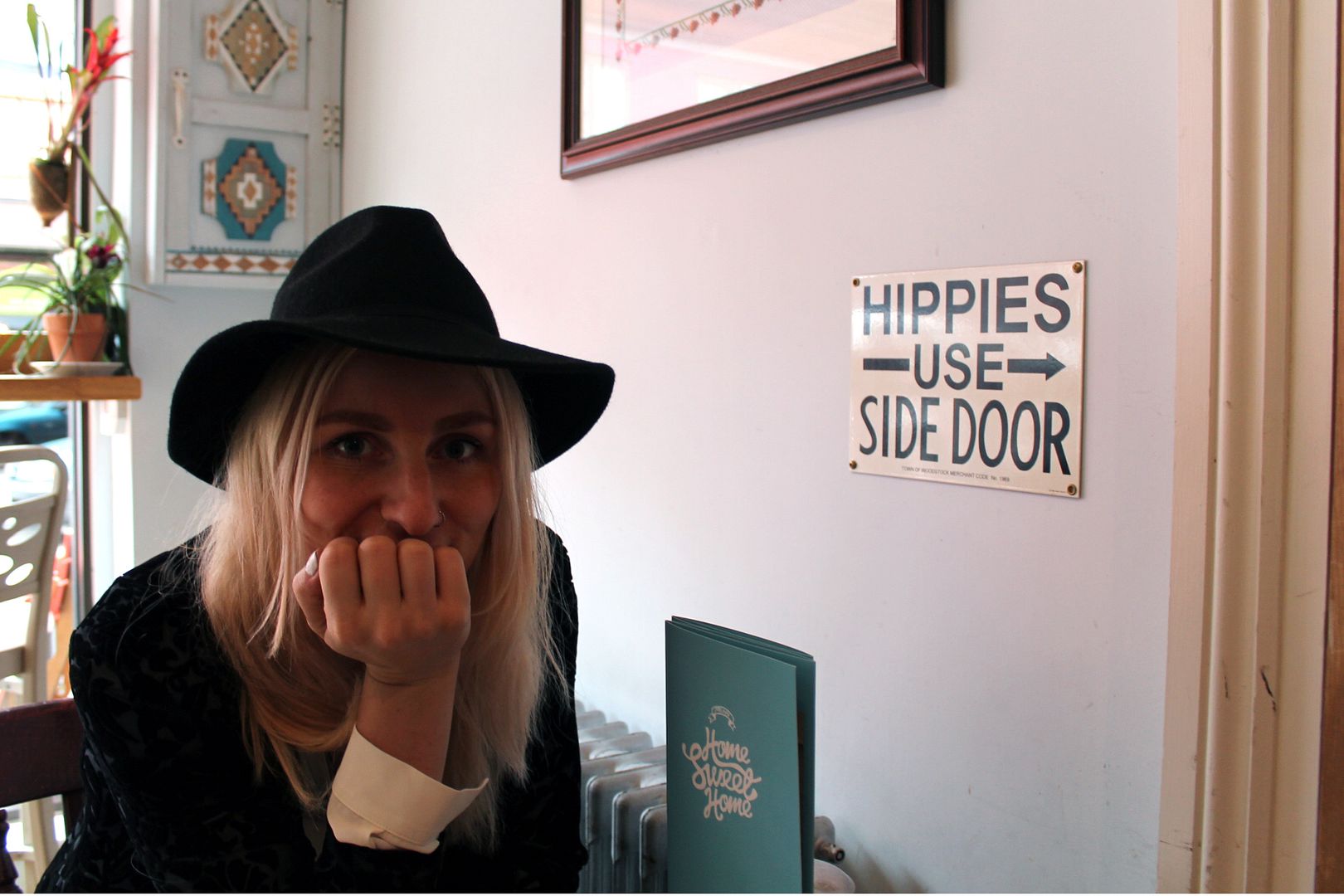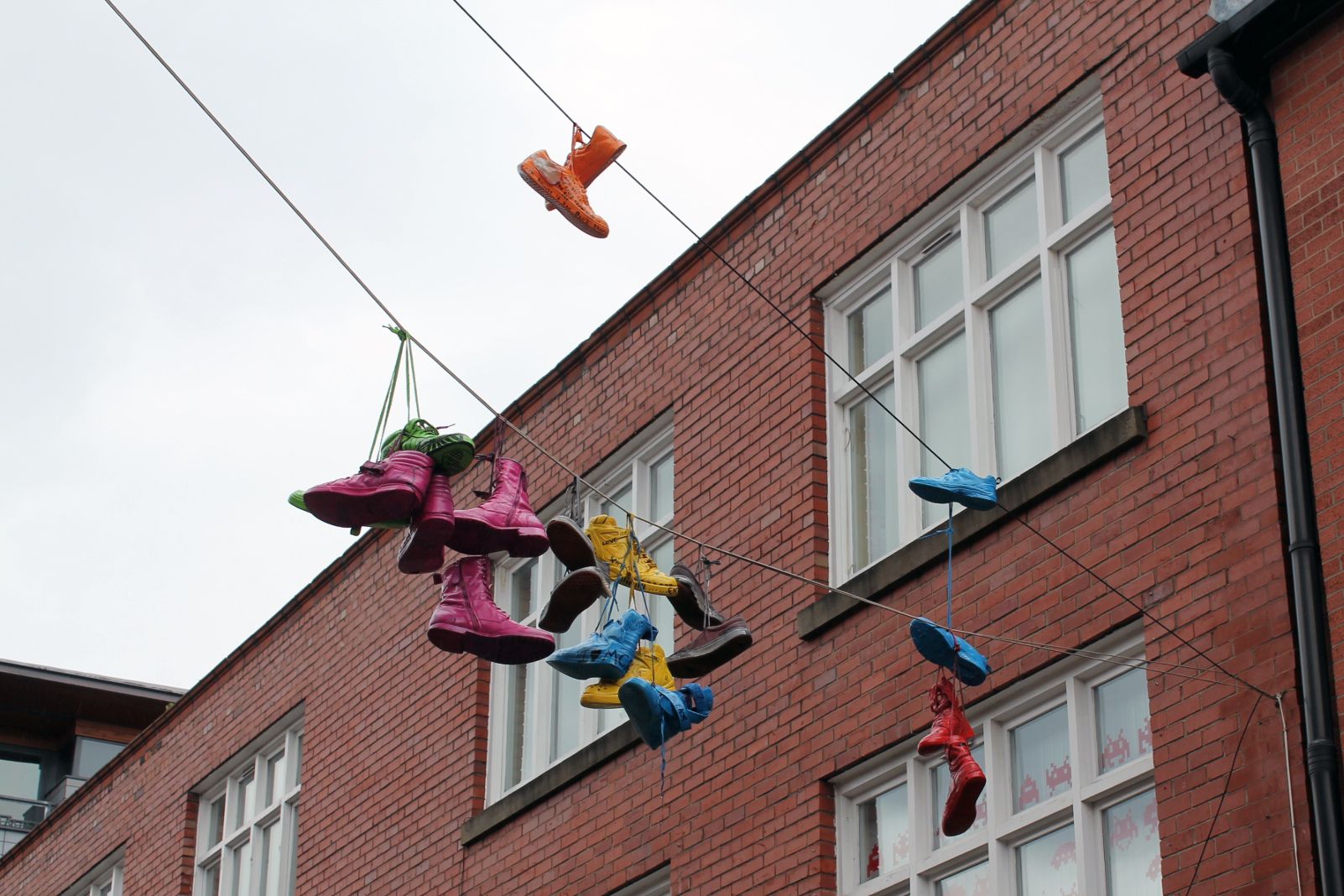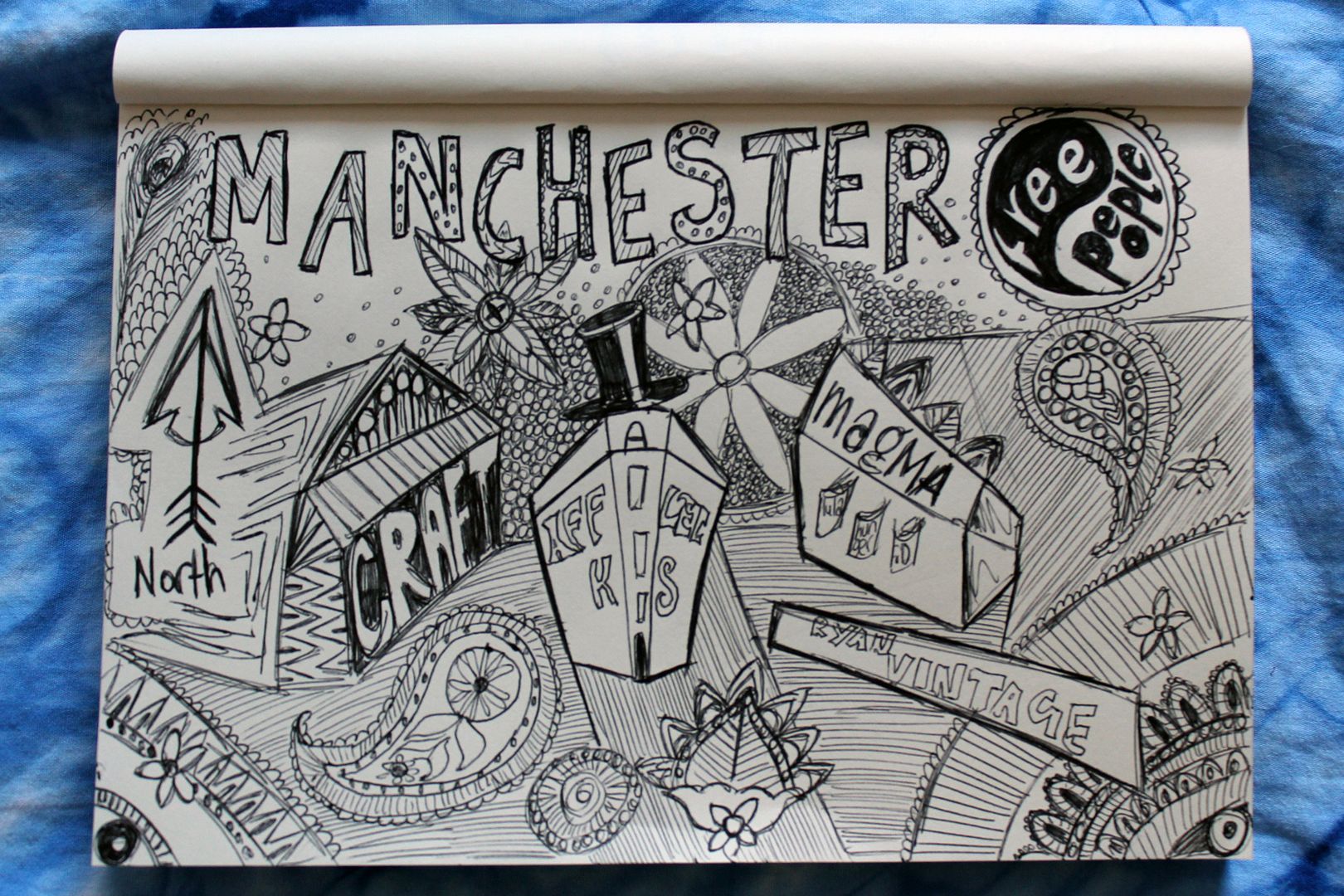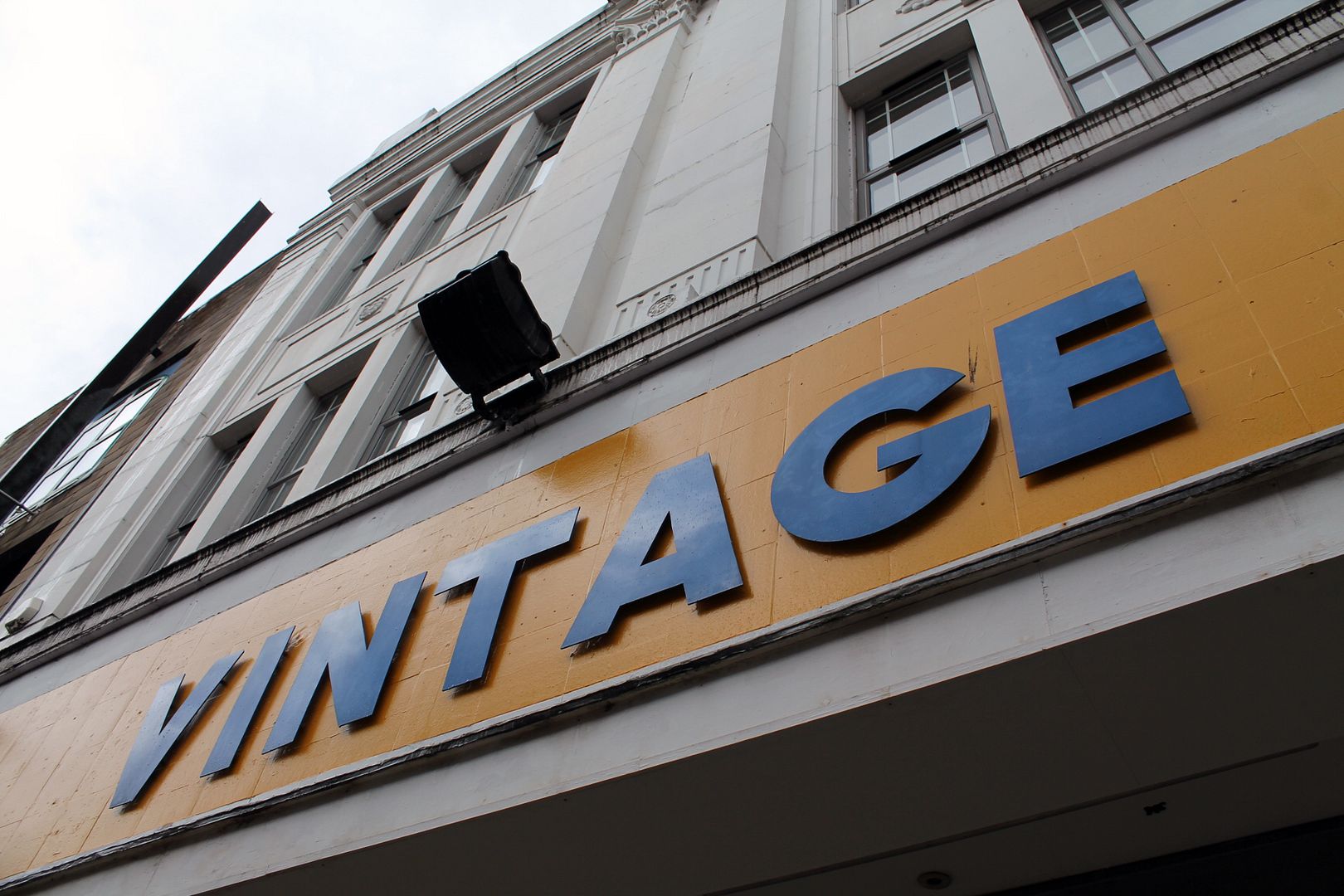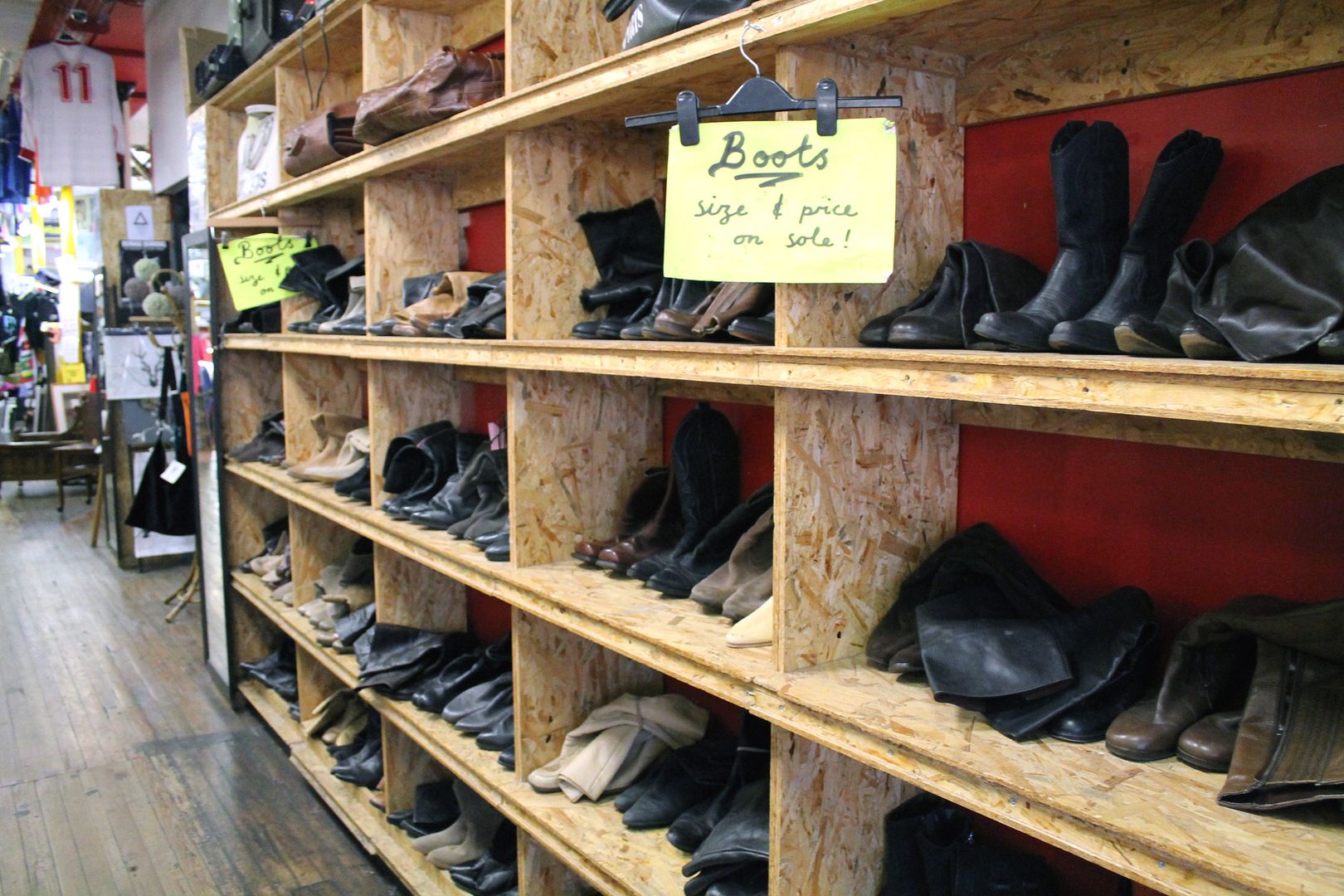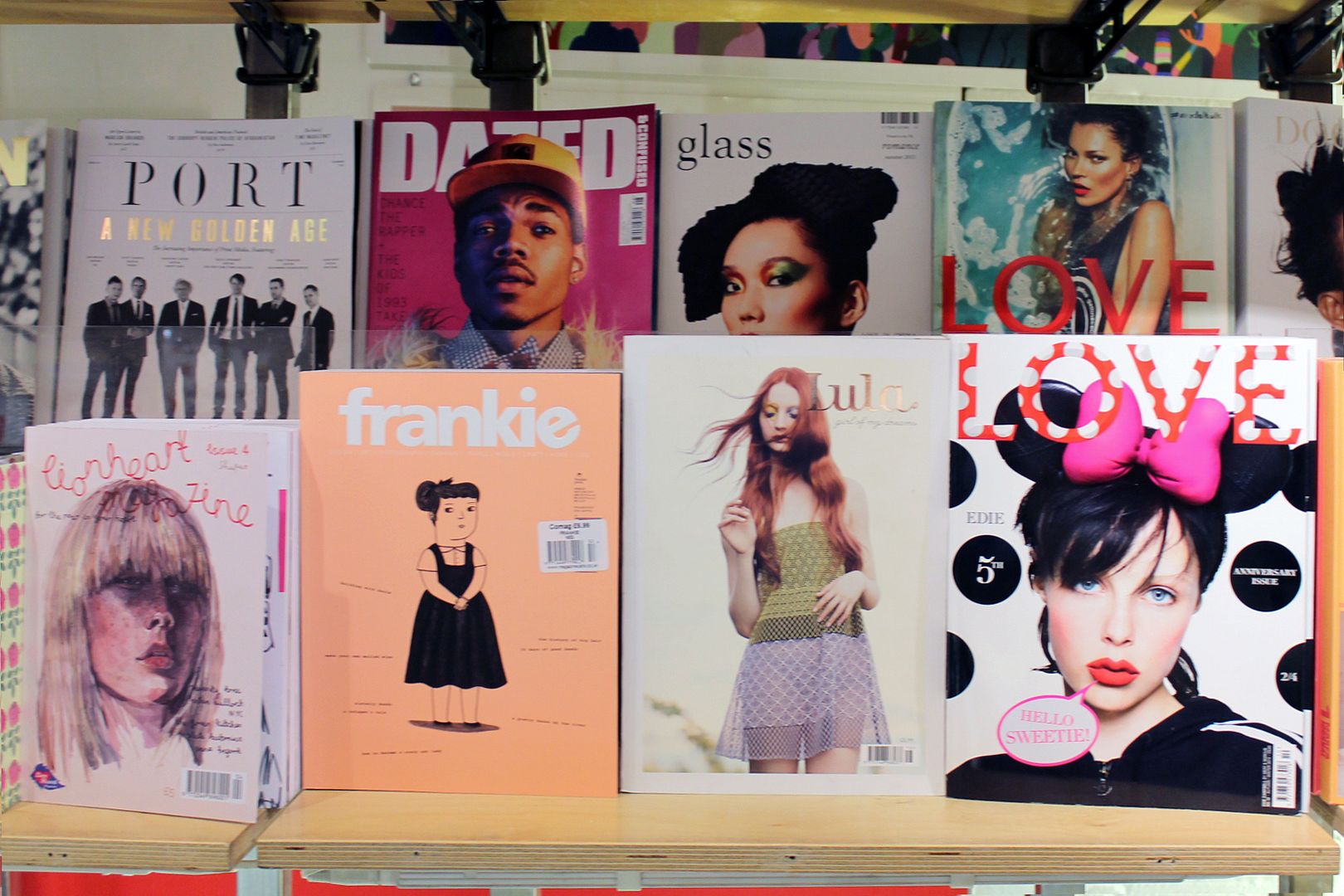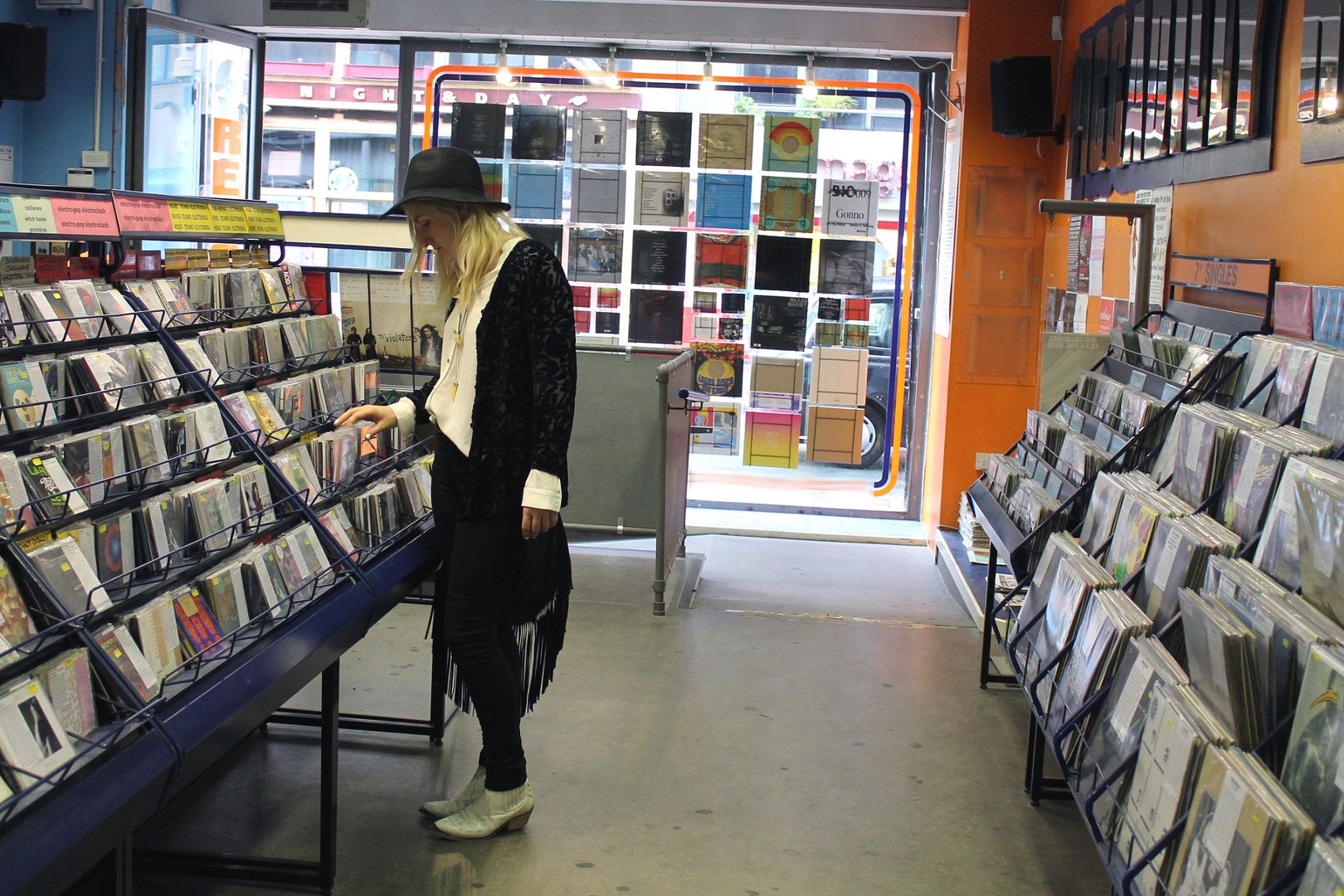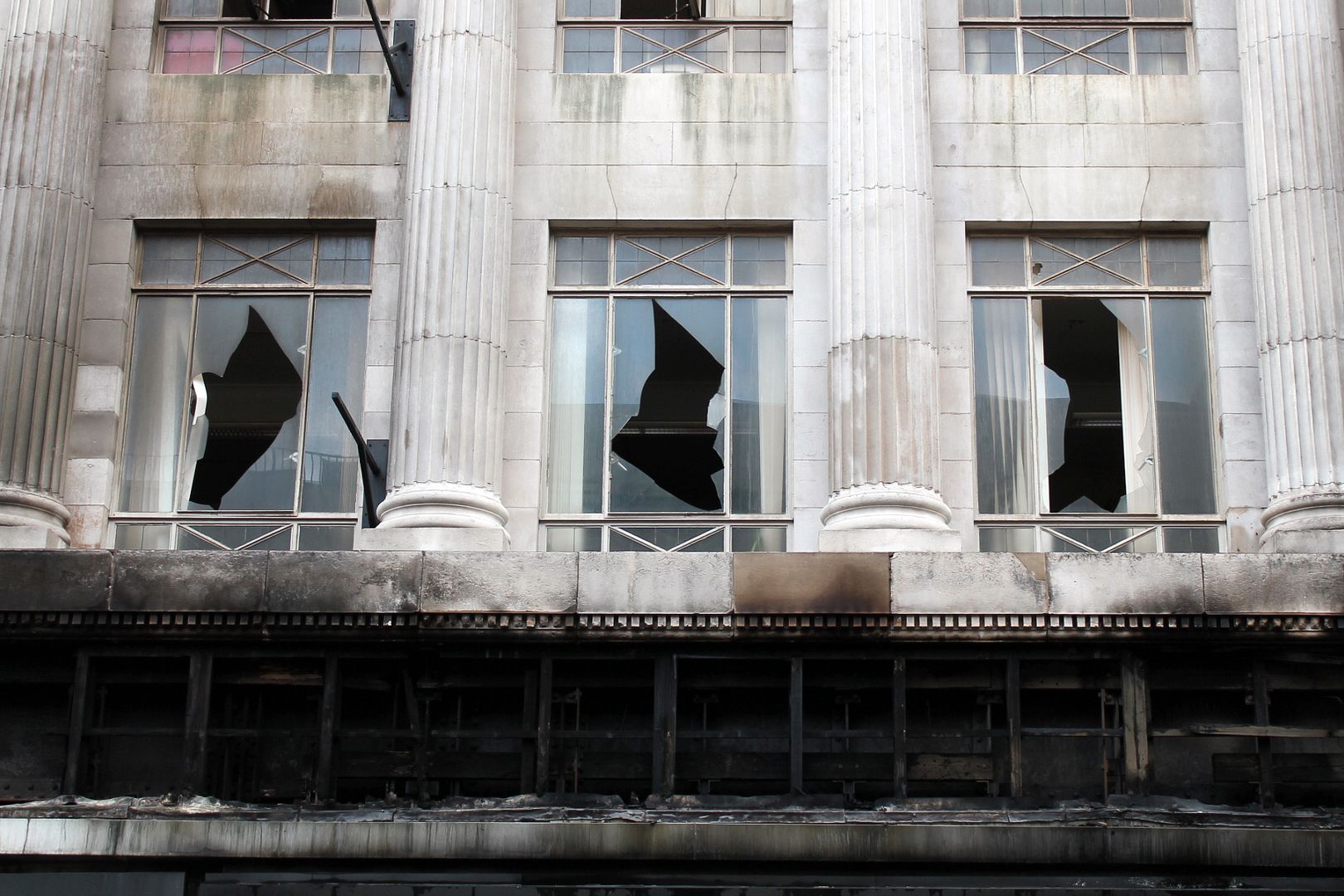 Disclaimer
: All photos and drawings my own for
Free People
; and it
was
raining on the day we took these photos, but contrary to popular belief it doesn't
always
rain in Manchester. Just most of the time.