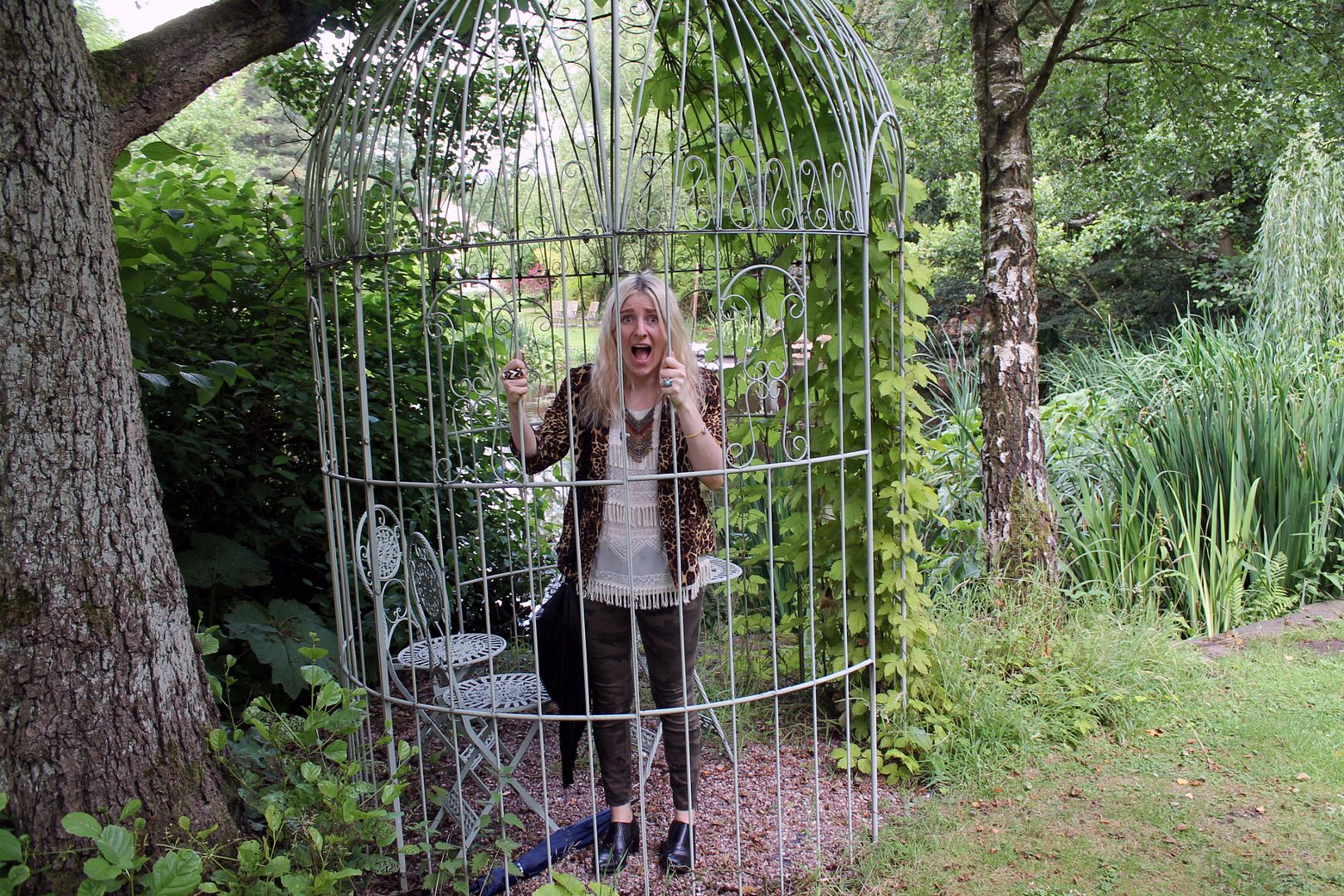 My dad's birthday on Tuesday took us to Stoneyford Gardens in the heart of Cheshire, home to many a flora, fauna, beast and minibeast, including more bees than I've seen for a long time. This itself made me so happy as the fuzzy little critters are reportedly in decline, so it was wonderful to see so many happily buzzing around the flowers. It's dreadful to think that a few generations down the line may only see bees in photographs!
I'm so glad my dad chose there rather than any more rock 'n roll birthday activities (though at sixty-one, what do you expect? .. Ahem). It's the most beautiful garden, a labour of love by the family who live on the premises, simultaneously in the middle of nowhere yet close to my home town. It's the first time I've truly appreciated landscaping but I also loved the vivid colours of the flowers, the feeling of peace you got from wandering around the gardens, plus the huge amount of bees and butterflies picking up pollen, making the whole place self-perpetuating.
We sat for a while just looking out onto the garden. I'd like to say I was contemplating life or whatevs but I wasn't thinking anything, just feeling content. And excitement for the potential of a cream tea in the gardens' lovely tearooms!
NB: I didn't notice that my parents were wearing the-same-but-opposite top half. Gonna rip them for that now. Haha, happy birthday, dad!
French Connection fringed top
Cameo Rose leopard blazer