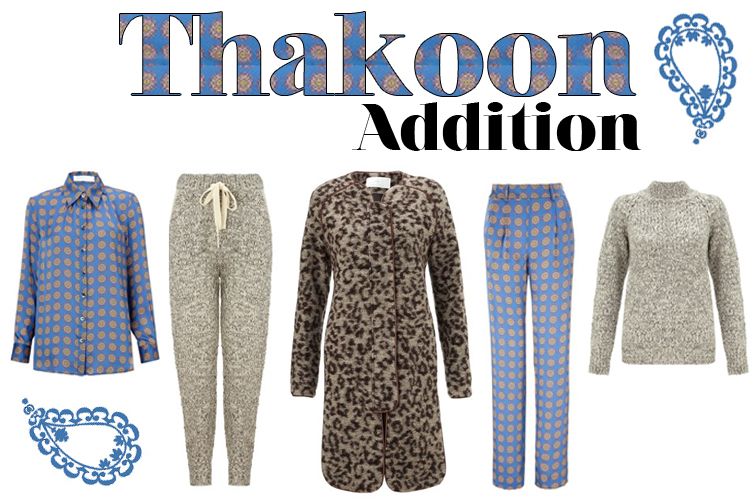 I hate to break it to you, but the weather: I feel it a-changing. That three weeks of summer we had sure was spectacular but there is now something in the air that makes me look forward to autumn.. and at least you can always depend on autumn to be totally, well, autumnal.
As I've been browsing new season collections I've been drawn to the idea of capsule wardrobes; instead of having a wardrobe full of all sorts of patterns and colours, it's about fewer pieces that all work hard together to make lots of different looks. Yeah, yeah, it's not a new concept, though it is to me, the perennial maximalist!
Thakoon Addition
embodies this capsule ethos, with luxe grey marl jersey working with tile prints and chunky knits. I'm particularly fond of the Foulard print - a Moroccan-style pattern that would have a place in my wardrobe for many seasons to come - and not
just
because it's identical to the print on my rug in my living room (below!). I can't believe Thakoon came into my house and nicked the idea.
You may not have needed those sundresses that much this year, but something you will always need in autumn is the perfect coat - and you don't get much more perfect than Thakoon's leather trim piece. Clean and minimal shape with grey leopard adding a 90s twist. Ideal with stompy boots and multiple hair buns, this reminds me of classic Gwen Stefani, and that is only ever a great thing!
Sponsored content.