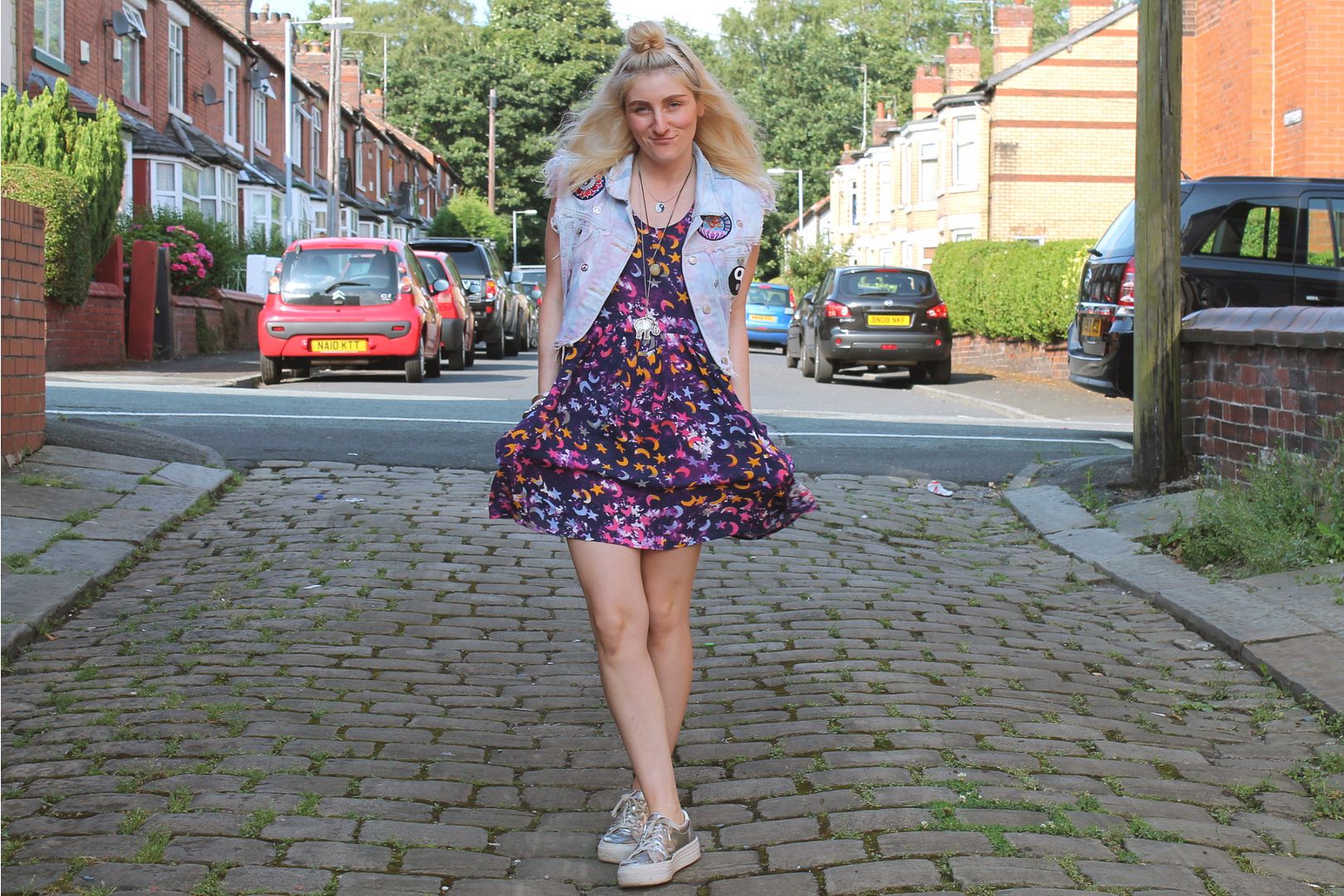 When am I going to learn that the top-of-head ponytail is not going to happen for me? I need someone to sit me down and tell me, "Sarah, stop trying to make the top-of-head ponytail happen. It's not going to happen." Maybe it should be Regina George, where is she these days anyways?
At least I'm wearing my current best dress. Stars and moons from Evil Twin, a sale bargain from Urban Outfitters, though sold out there now sadly. I'm completely obsessing over this & next season Evil Twin - especially as my usual favourite, and ET's sister brand, Minkpink is looking kinda weak for autumn - I'm really excited about denim anoraks, oversized plaid and tinfoil-like fabric. Maybe if you look at the
No Guts, No Glory lookbook
you'll see where I got the top-of-head bun idea from.. alas, I am not cool, ice blonde Russian-Aussie Anja Konstantinova. Such is life.
I also wore this dress to graduate from my FdSc last week. I obviously took the whole occasion completely seriously (I get
another
graduation next year for my BSc anyway, winner) especially as inside the scroll it just said "your certificate will be posted to you as soon as possible". I mean.. is that normal? Is that what happens at graduations?! Seriously, I want to know. Glad to see the Manchester Town Hall stayed on theme with the star ceiling mural, though.