Sometimes, I just get The Calling: an enigmatic desire to go to the charity shops. Do you ever get that? I mean, don't get me wrong, I love poking round the chazzas any time, but sometimes I get pulled there by an unseen force, and usually there is something so special and precious waiting for me that it all somehow makes sense.
Take Wednesday, for example. I had the day off, and the evening before I started getting the urge to go charity shopping, specificially to South Manchester, despite being recommended some other locations. I first hit Chorlton, then Didsbury; I'd picked up a few nice things (patchouli incense, Me Without You, paisley fabric) but nothing that would really explain how I had been drawn out.
I left the penultimate shop on my circuit, wondering whether I could be bothered going to the last - it was across a busy road, after all - and something reminded me about the calling I'd felt. And of course.. in the last shop, there it was. Brand new with tags, Minkpink, burnout velvet blazer. For £7.50. Seven fifty! I felt like I was robbing the poor charity, but I didn't complain out loud; I just grabbed it and paid for it straight away, without trying it on or looking at anything else. To me the worst part is that it's the old Minkpink tag, and it's not a piece in my memory.. so it's been sat around in somebody's wardrobe for years, most likely. Sad!
In one fell swoop, I have the foundation block for my autumn/winter wardrobe for less than a tenner. What can I say? Just gotta answer the calling.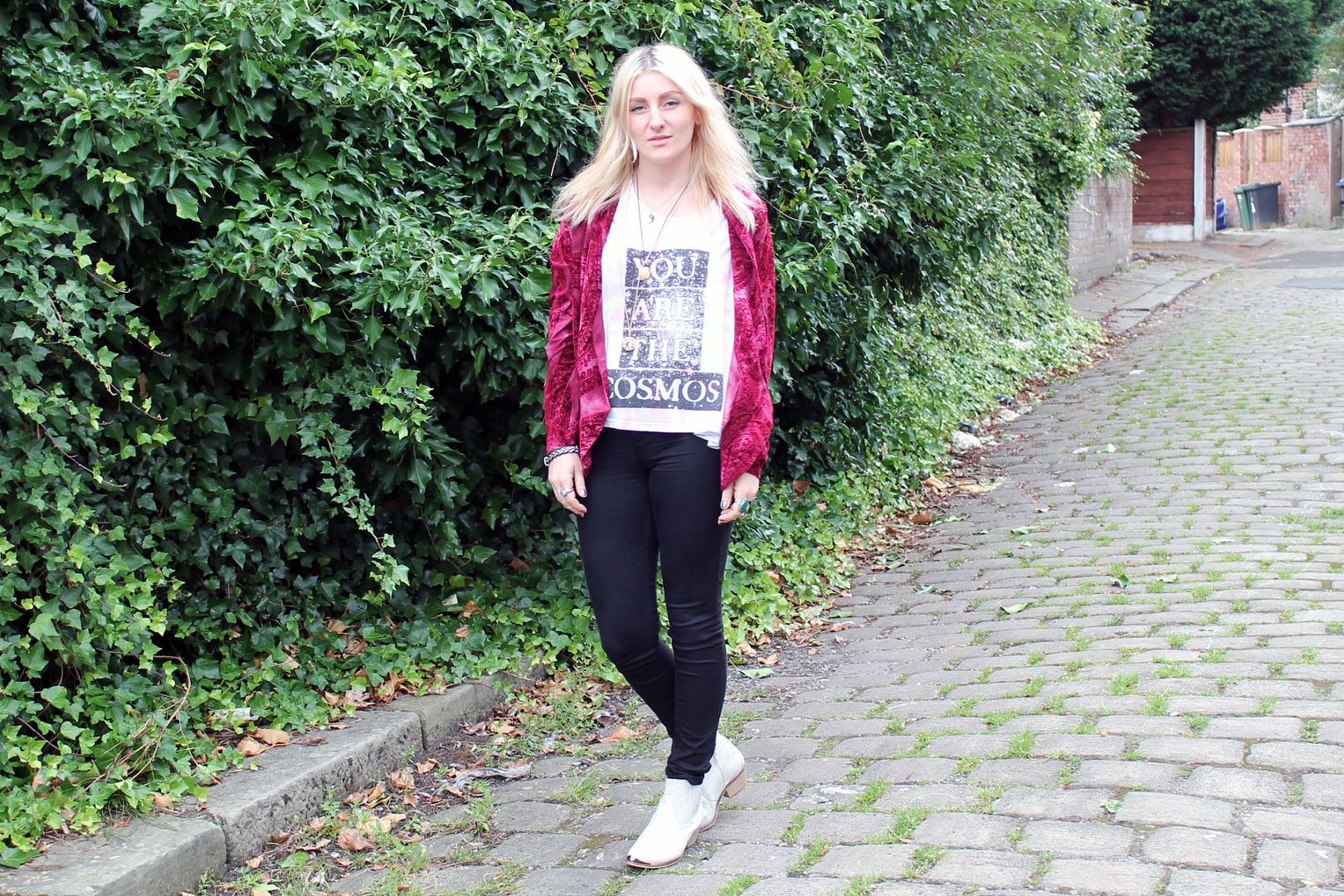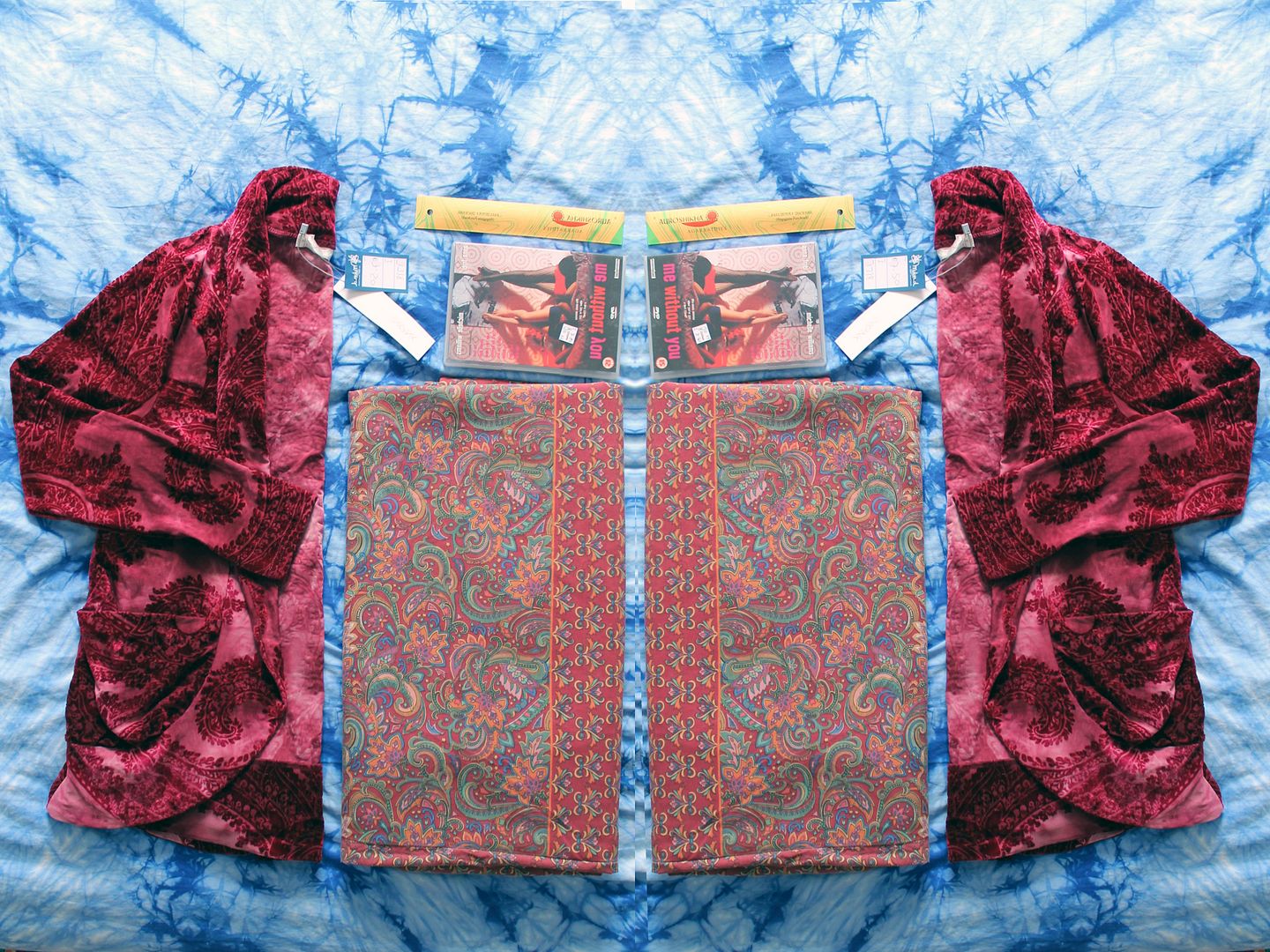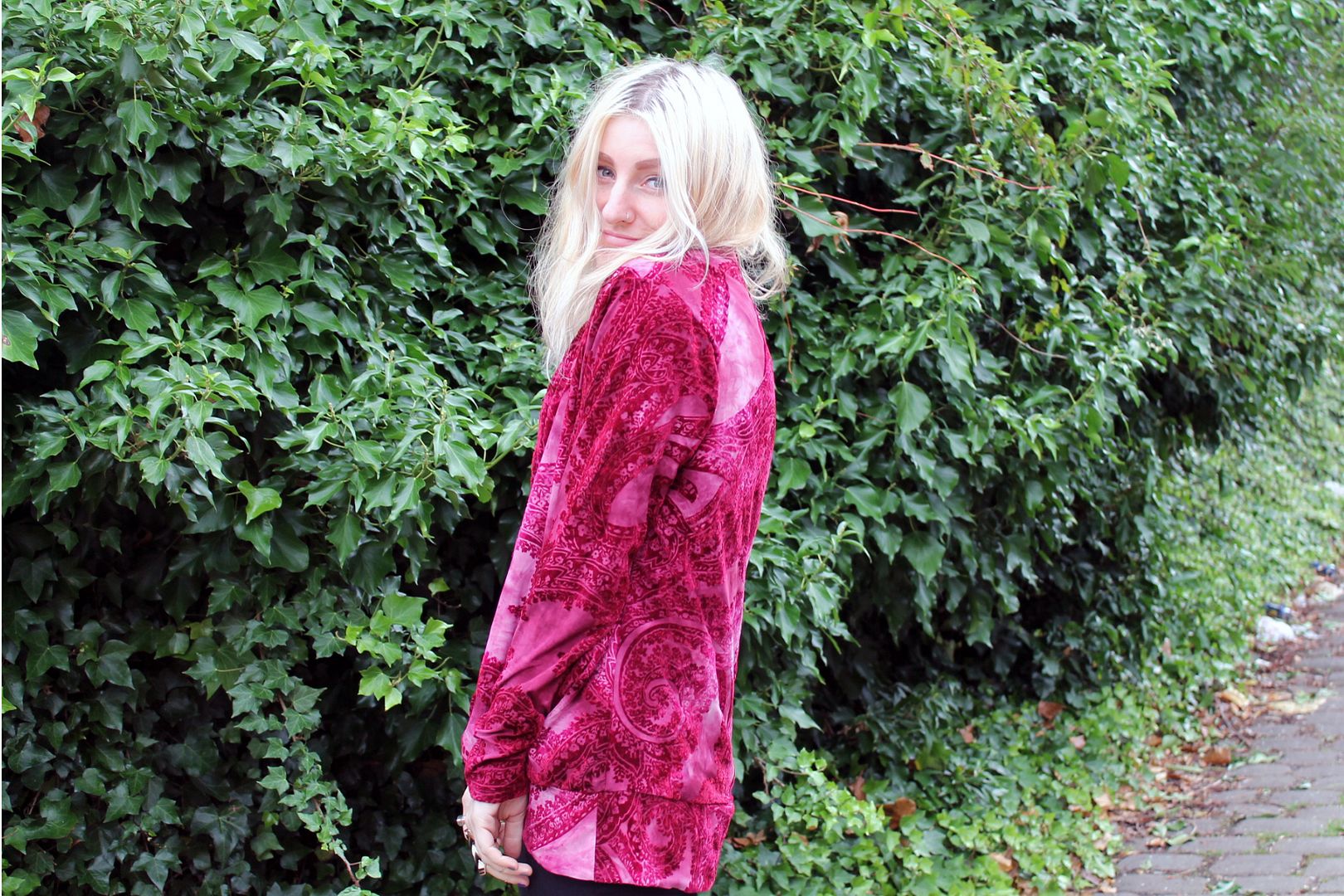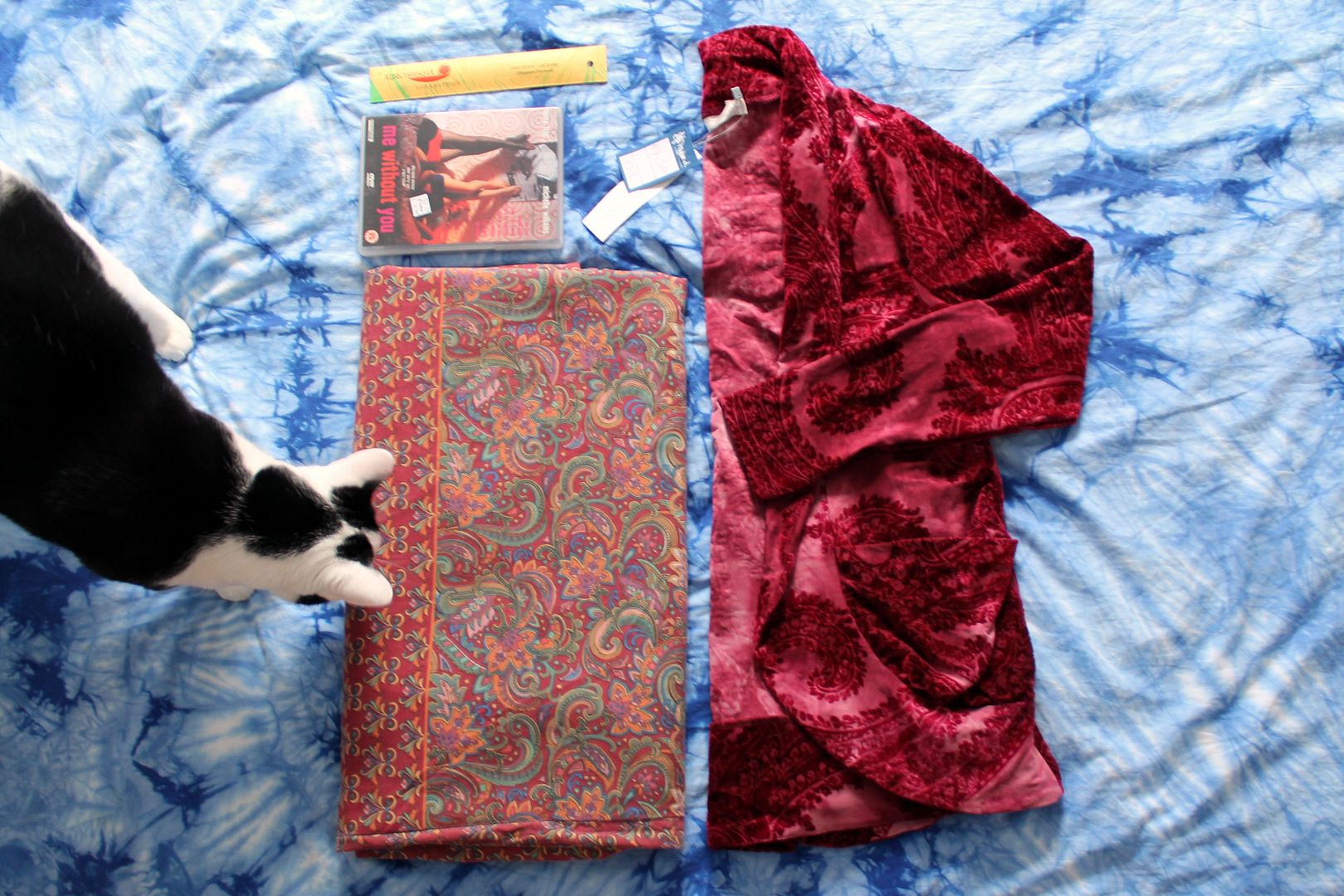 He always has to get involved, doesn't he?
PS. We've launched a YouTube channel at work and we made our first video yesterday when I wore this outfit. Check it out and recall that I am a Northerner who is too lazy to say her "t"s!