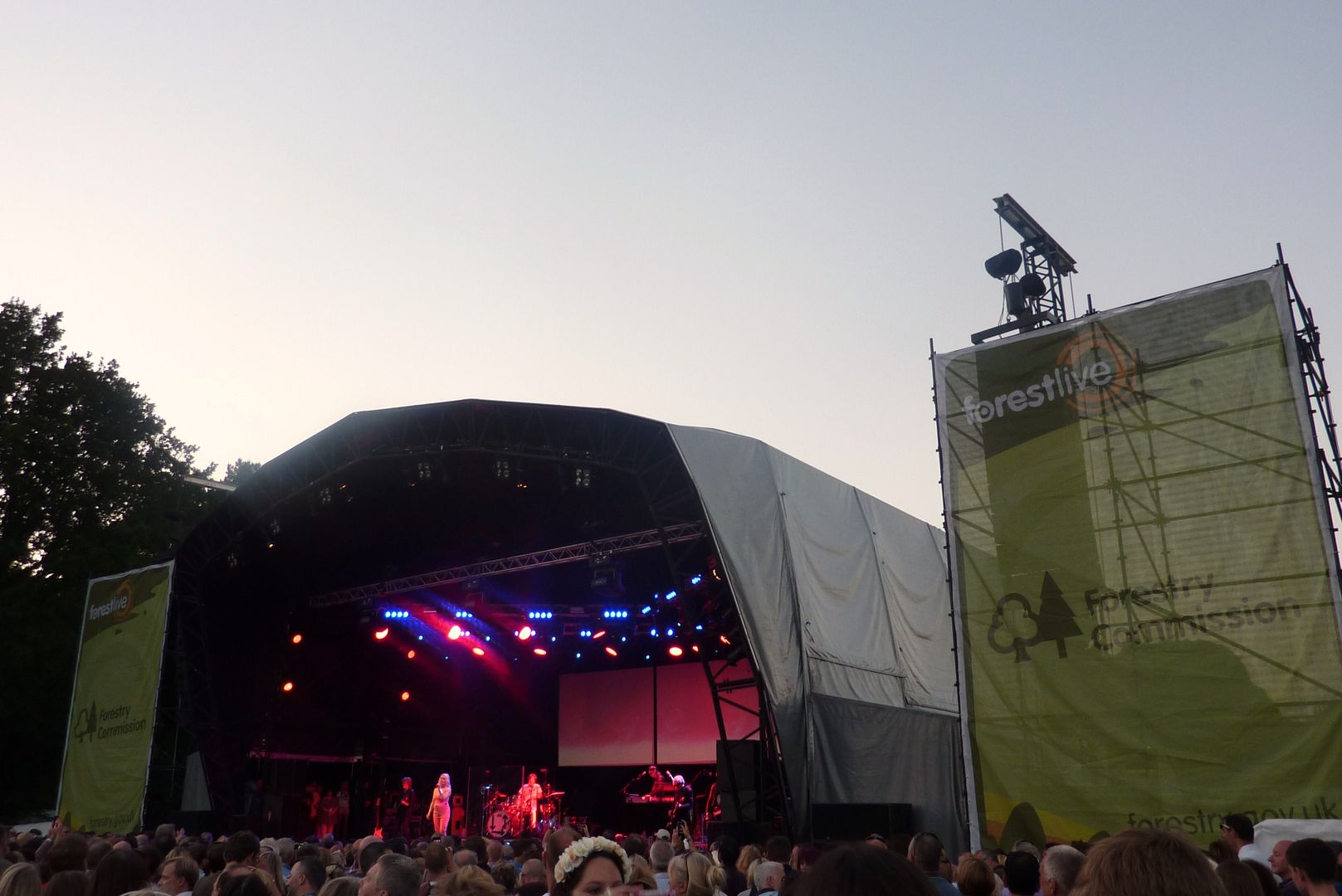 Getting (semi) lost in the vastness of Delamere Forest is one of my favourite things to do, but on Saturday night I descended into the trees to watch the almighty Blondie play ForestLive.
The atmosphere was so chilled with people lay around on rugs and sat on deckchairs, eating picnics and drinking cider (I decided the most sensible idea would be to drive, an idea I regretted pretty quickly).. the crowd were older but I loved looking around an imagining what they had been up to thirty years previous as new Blondie fans: the man in the bucket hat, dancing in the Hacienda; the mum embarrassing her son with her whoops and cheers, illicitly bleaching her hair as a teenager to be more like her idol. When I'm fifty I doubt my past will be half as interesting as most of the
boring old farts
you meet nowadays.
The band were super cool and I was stunned to see how amazing Debbie Harry still is. She might not be pogoing around the stage but her voice remains, and they played all of the old favourites plus some tracks from recent albums, most of which I enjoyed as much as the hits. Overall the gigs in the forest are something I'd wholeheartedly recommend and hope to do again next year!
It was also so good to be outside at night and be able to wear not very much.. it's finally, FINALLY summer. Hooray. So glad I picked up this Minkpink top from the ASOS sale, and I just needed a crochet cardigan to keep the chill off when the sun went down. See totally awkward outfit pictures in front of loads of people.. haha.