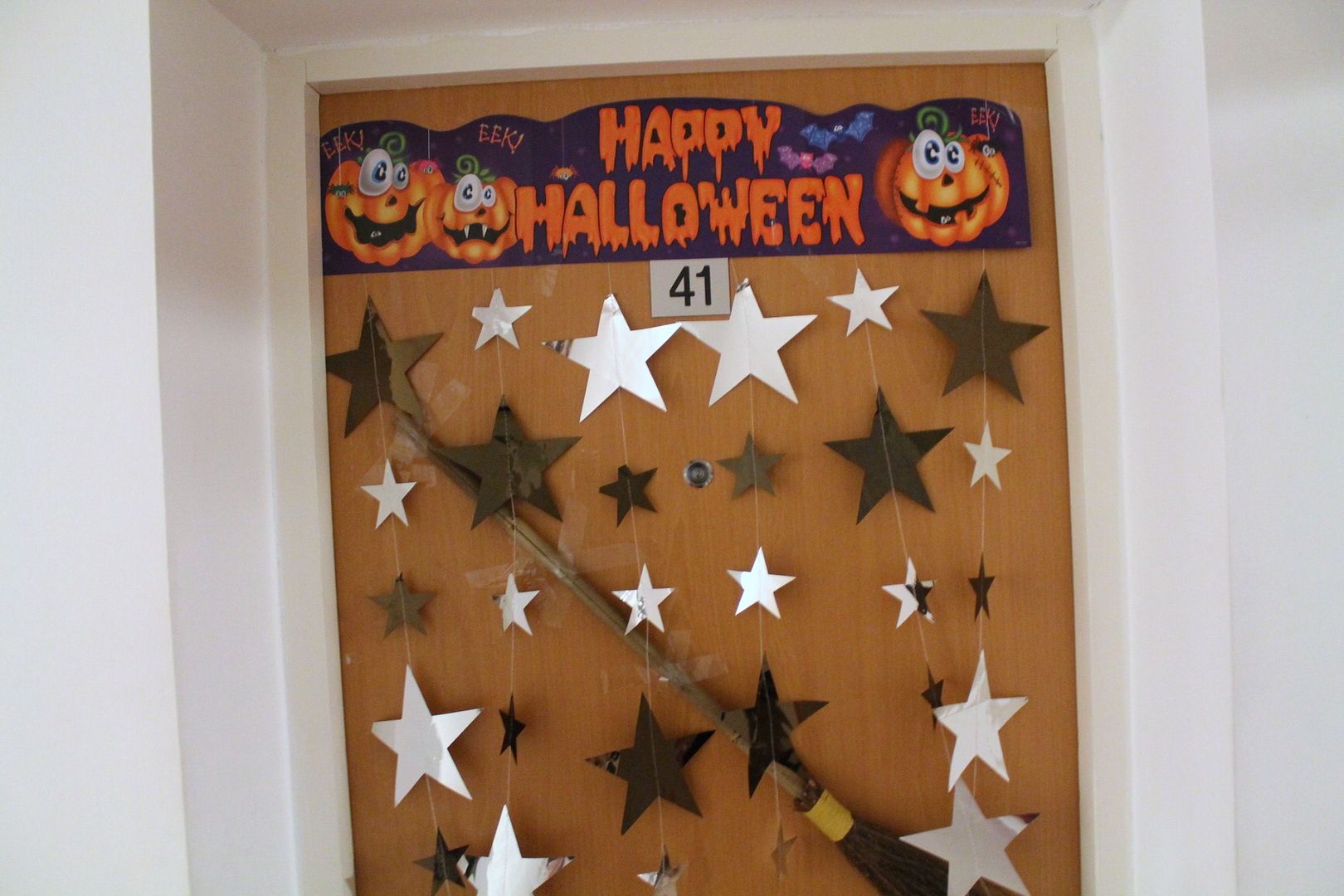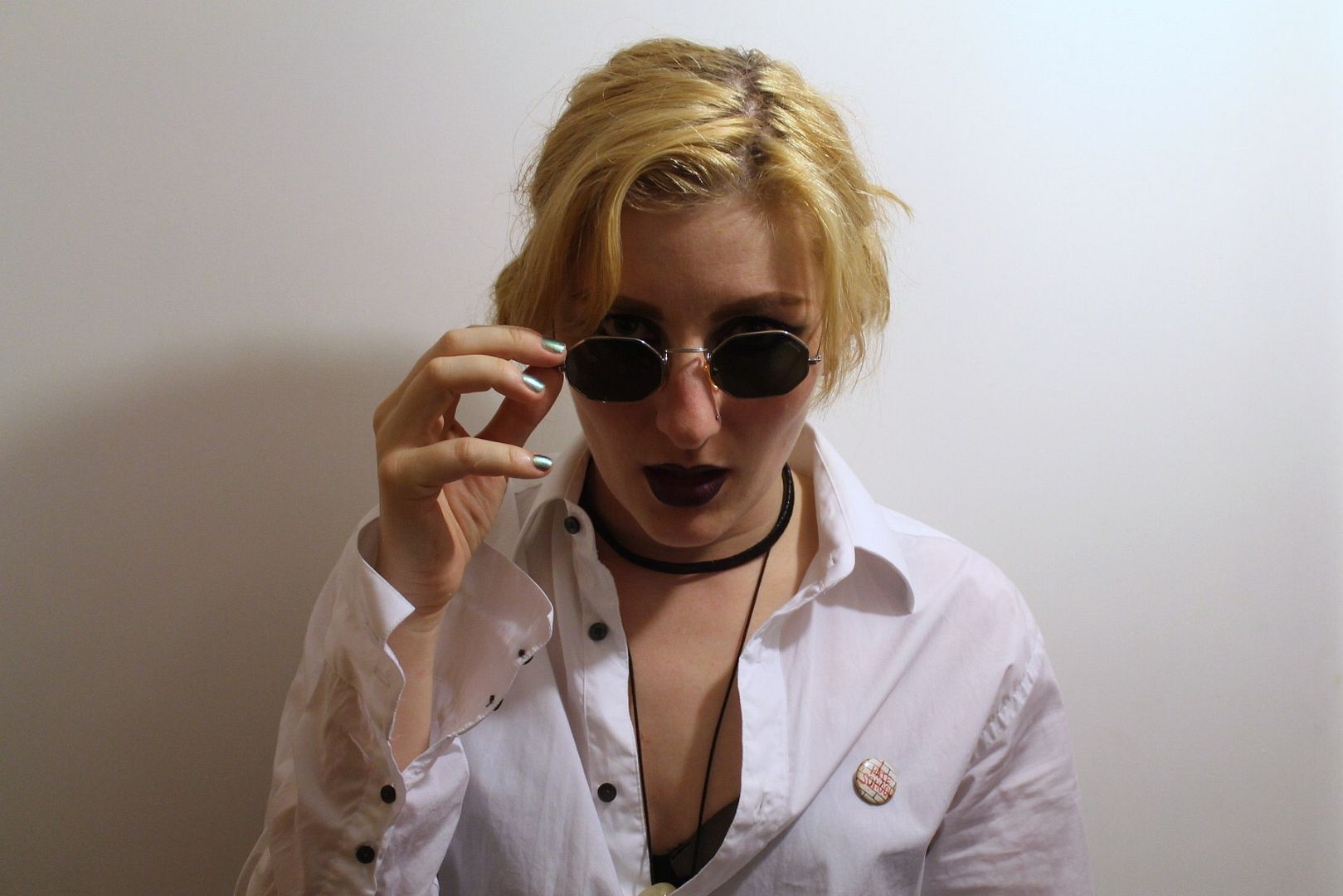 We are the weirdos, mister.
Along with 90% of the 18-30 population, last night I donned my spookiest attire and went out to celebrate everyone's favourite holiday, Halloween. There were plenty of halloqueens and trampires with costumes that delighted and disgusted the senses; medical outfits seemed to be popular this year, ranging from doctors (wearing Crocs, which is scary enough in itself) to nearly-naked patients dragging round a drip. There were some pretty impressive costumes too - check out the excellent appropriation of Maleficent, carefully applied Day of the Dead make-up, and lovingly DIYed Ghostbusters proton pack.
I wasn't dressed as Britney Spears, nor was I Cruella DeVille. I was Nancy from The Craft, but actually I just use Halloween as an excuse to dress how I would really like to dress all year if it were socially acceptable. Chris decided merely hours before we went out that he'd like to be Teen Wolf so I hastily made a t-shirt with an iron on logo and stuck some fake hair on him with latex glue. NB: follow the instruction to shave the area beforehand, otherwise it is
very
painful to remove!
So now that's over and done with, I think it's high time we started celebrating Christmas. In fact I am sat here dunking a Lindt reindeer in a cup of tea as I type...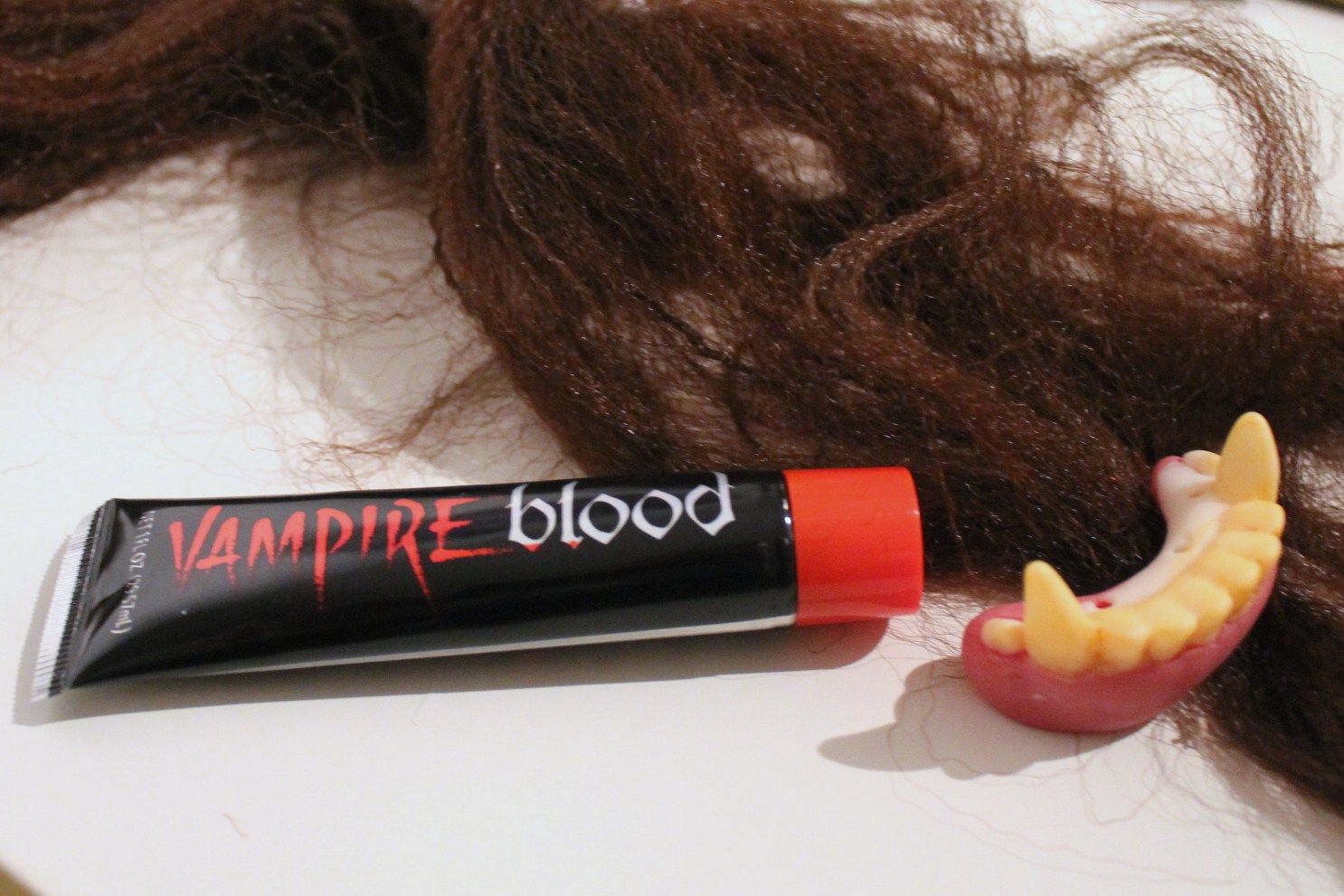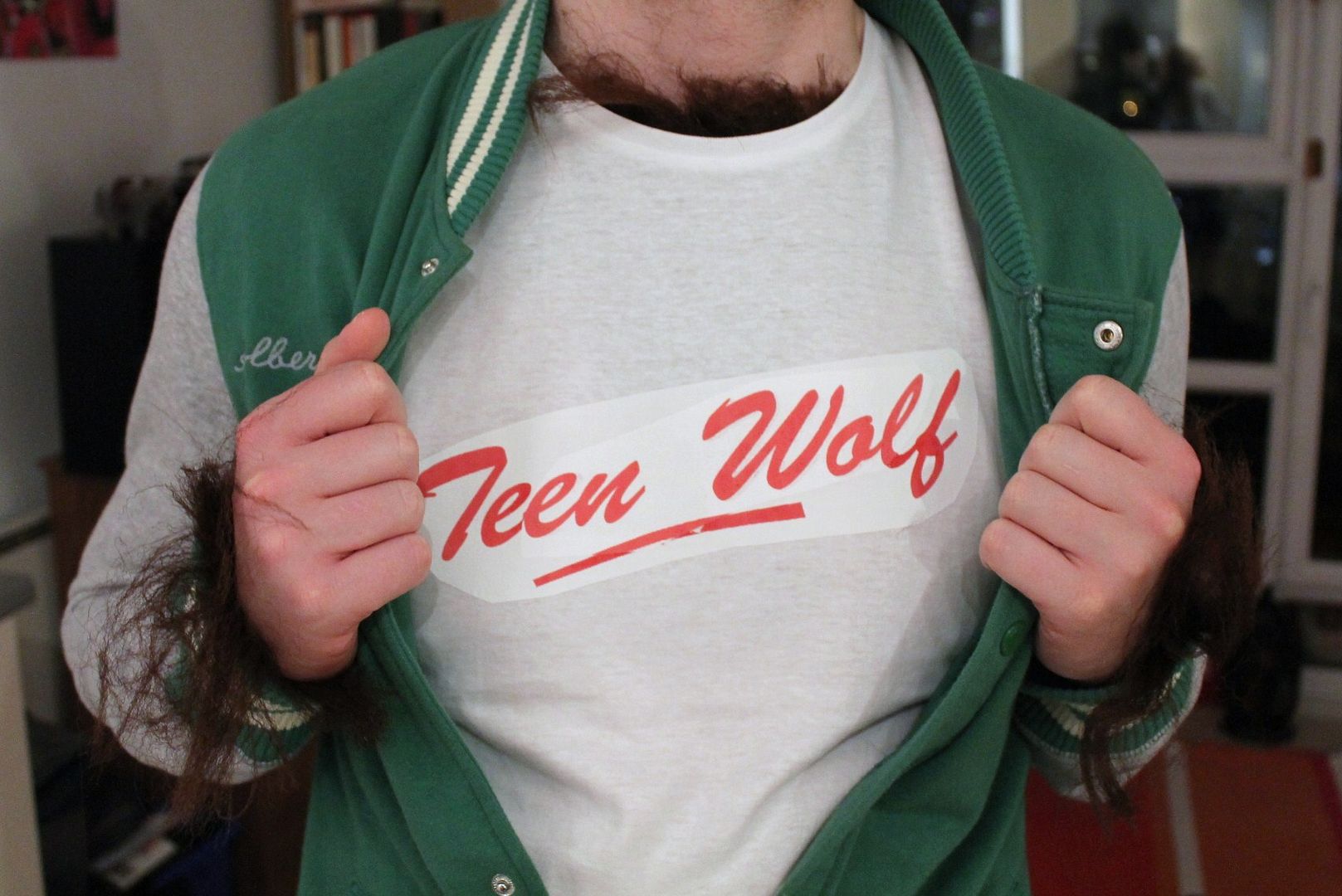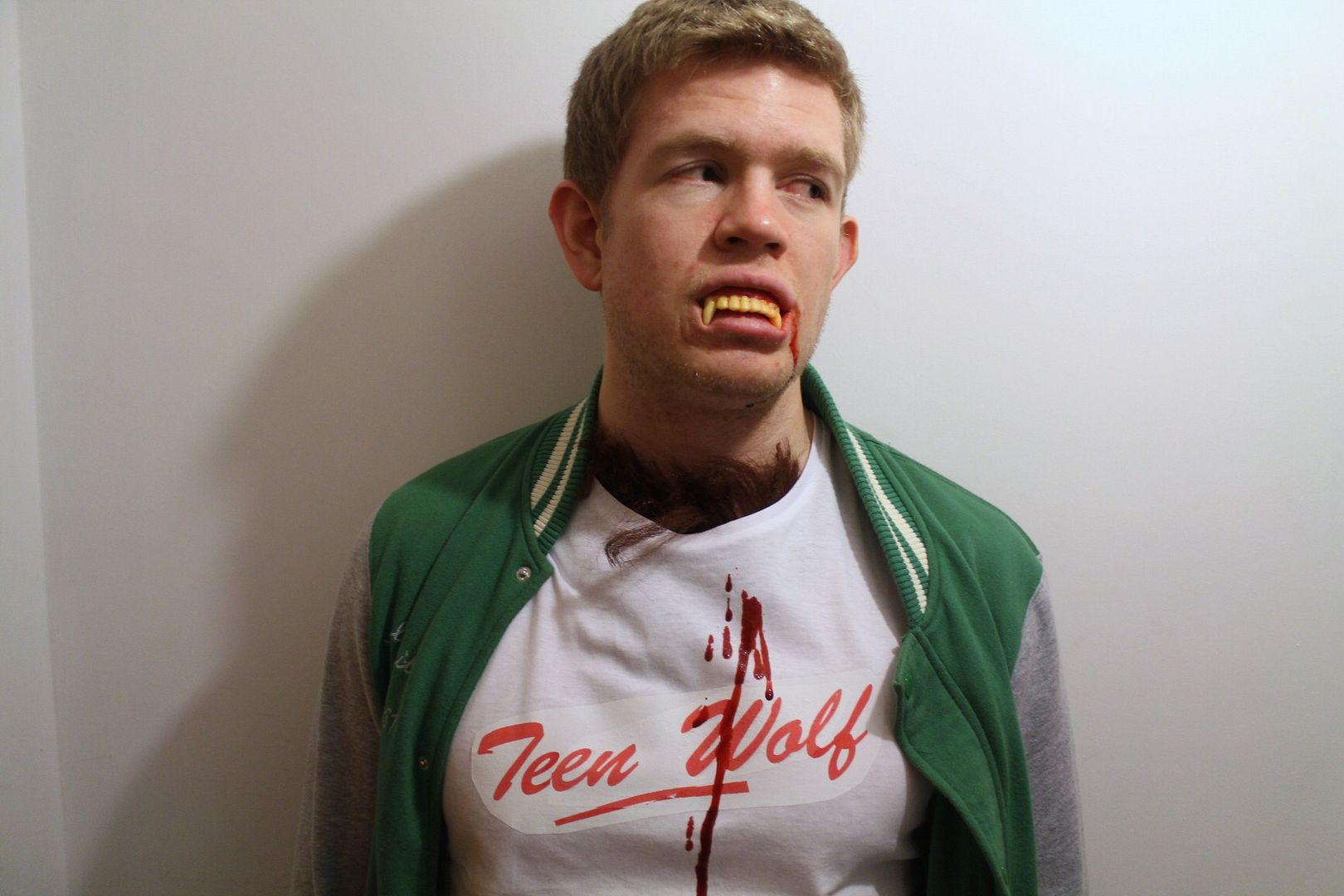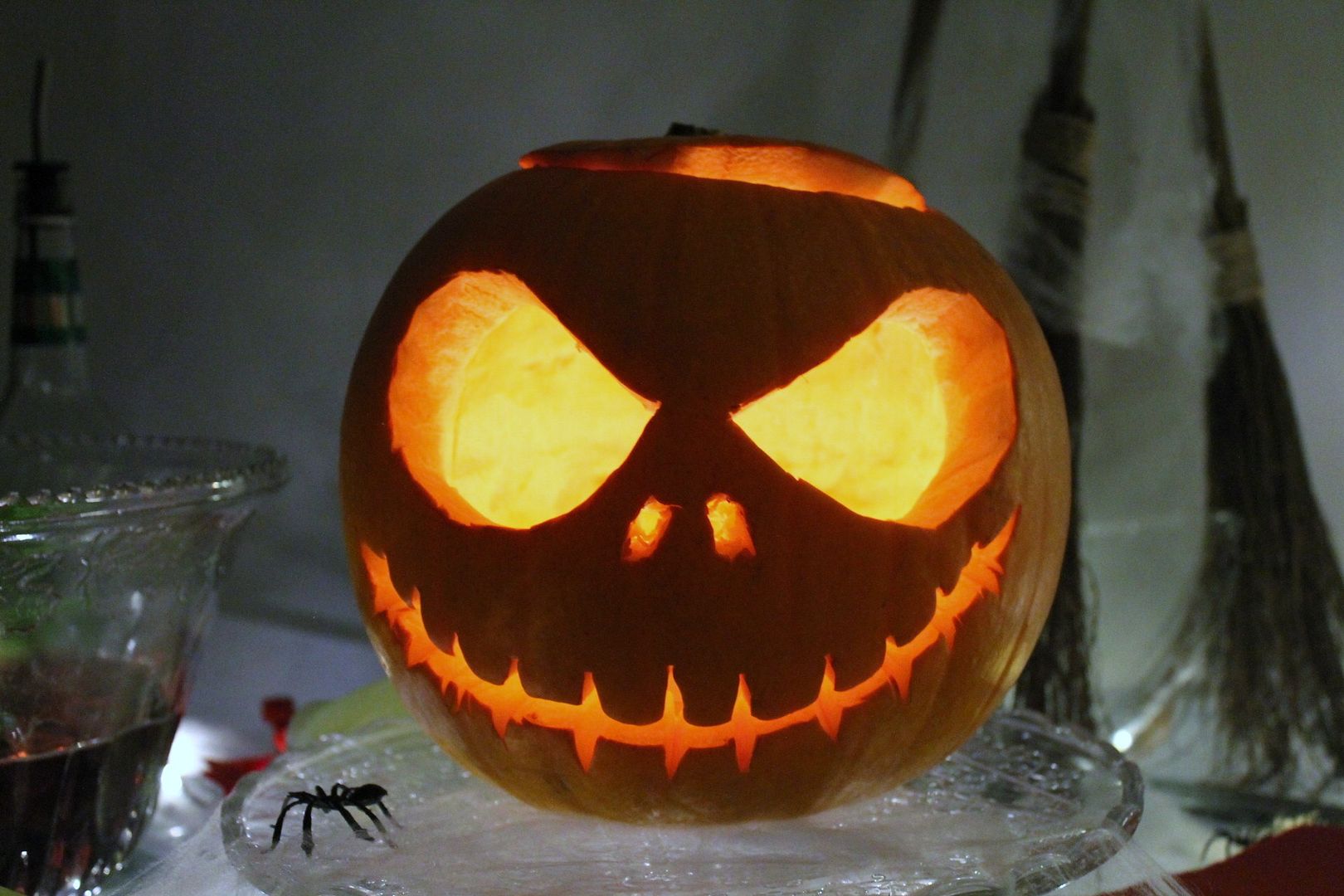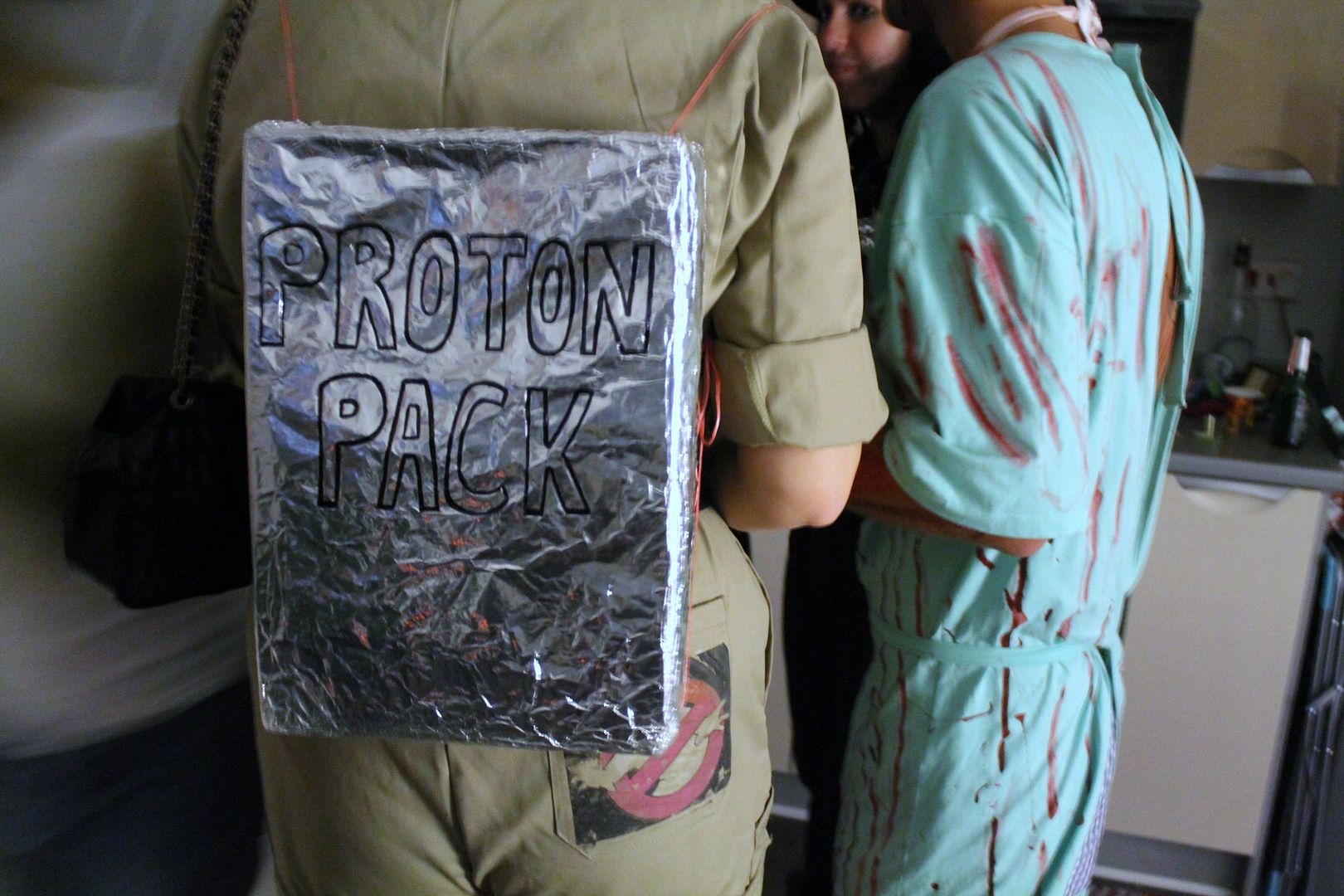 Don't call Jordan the Hulk... He gets angry when you call him that.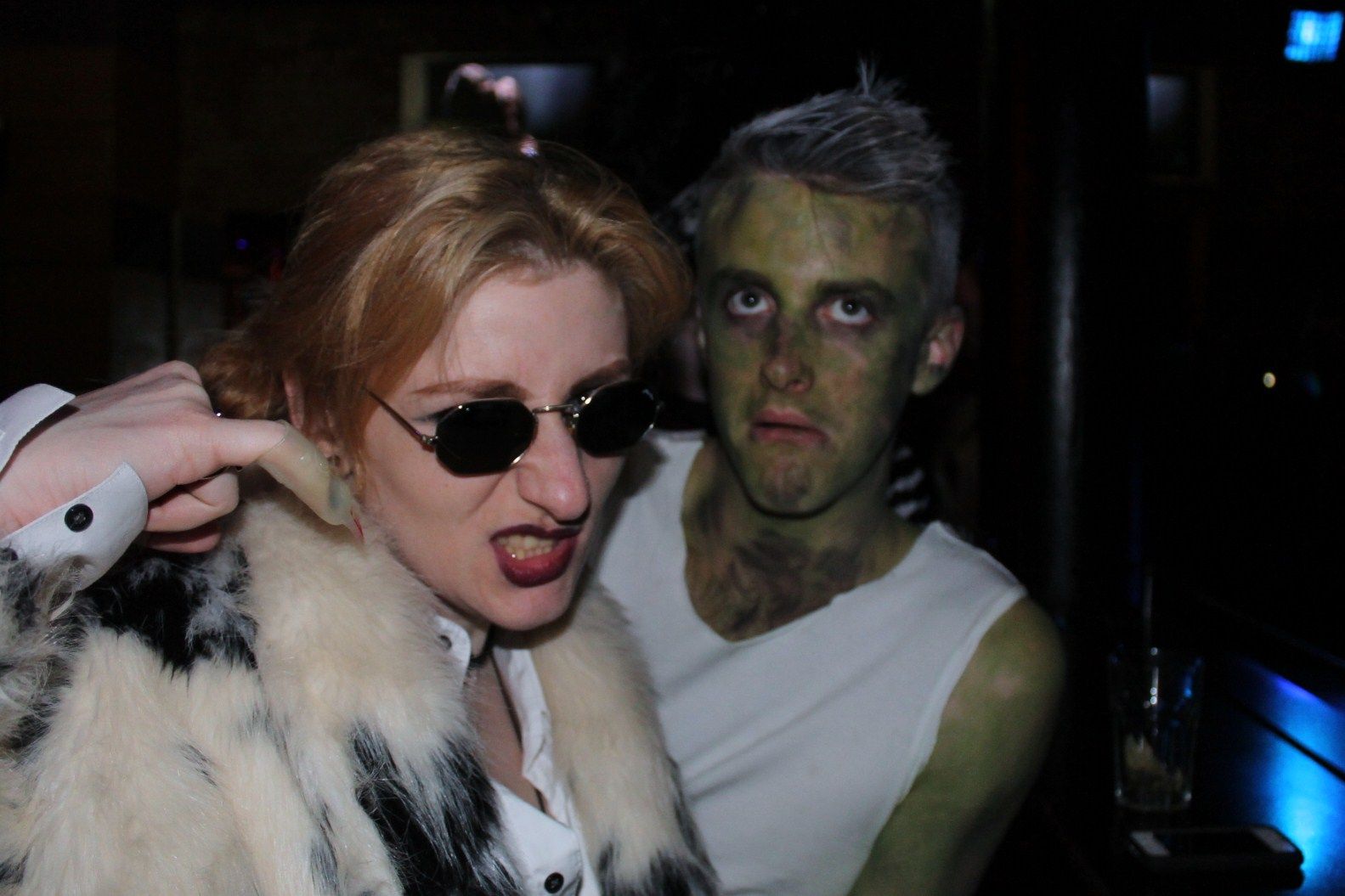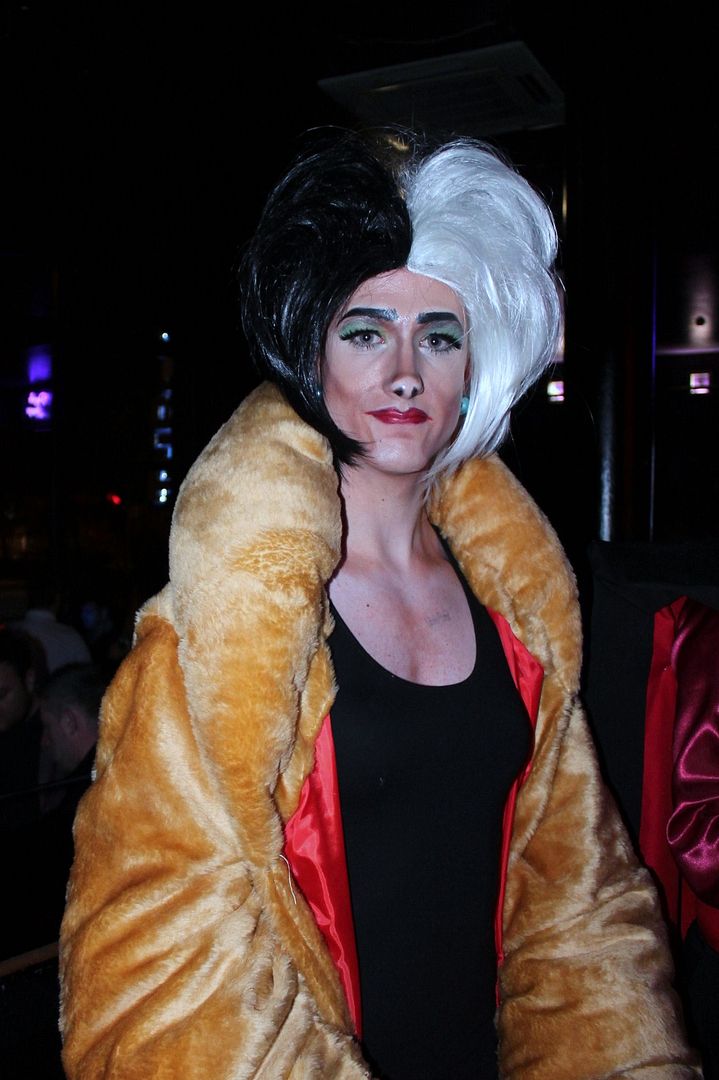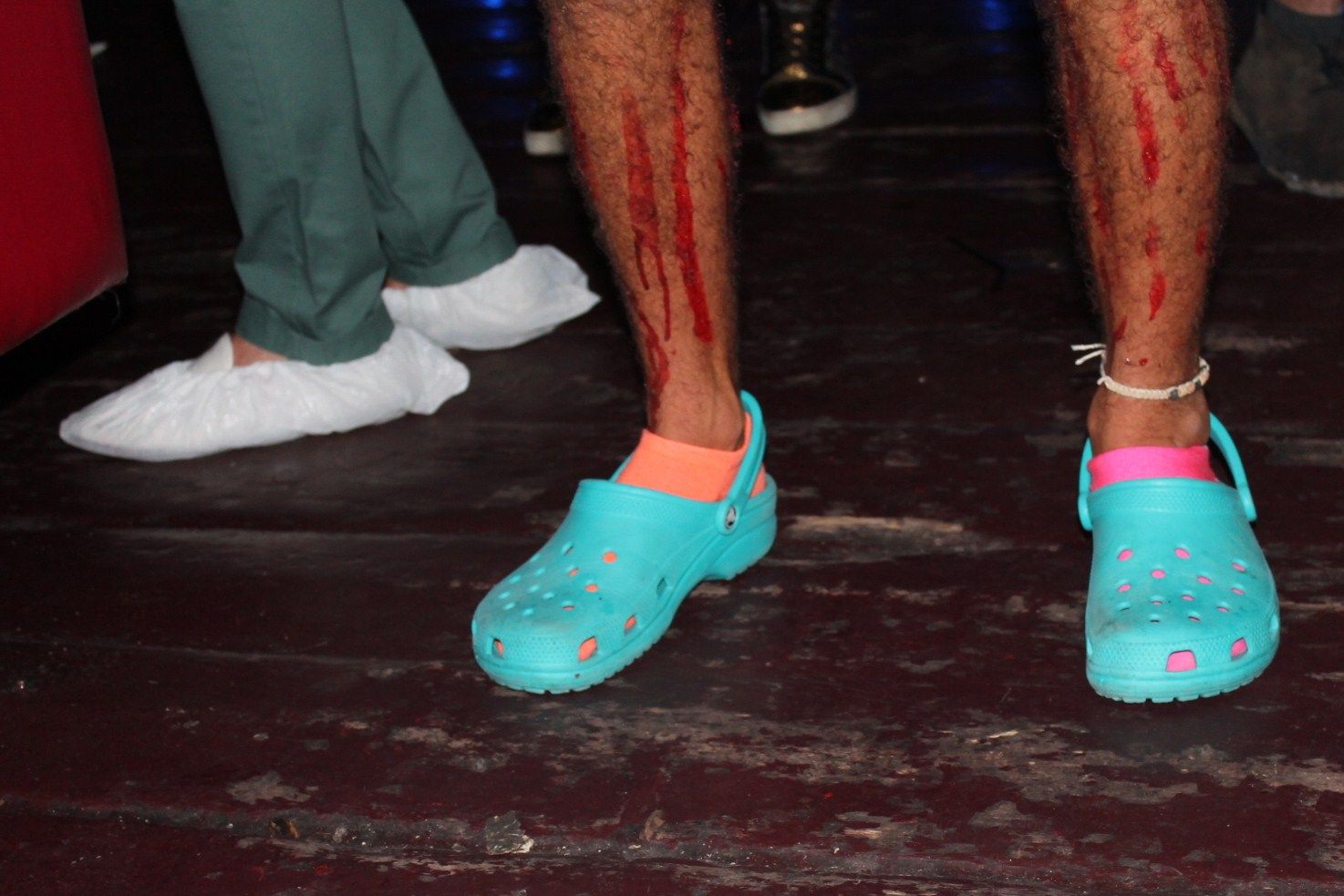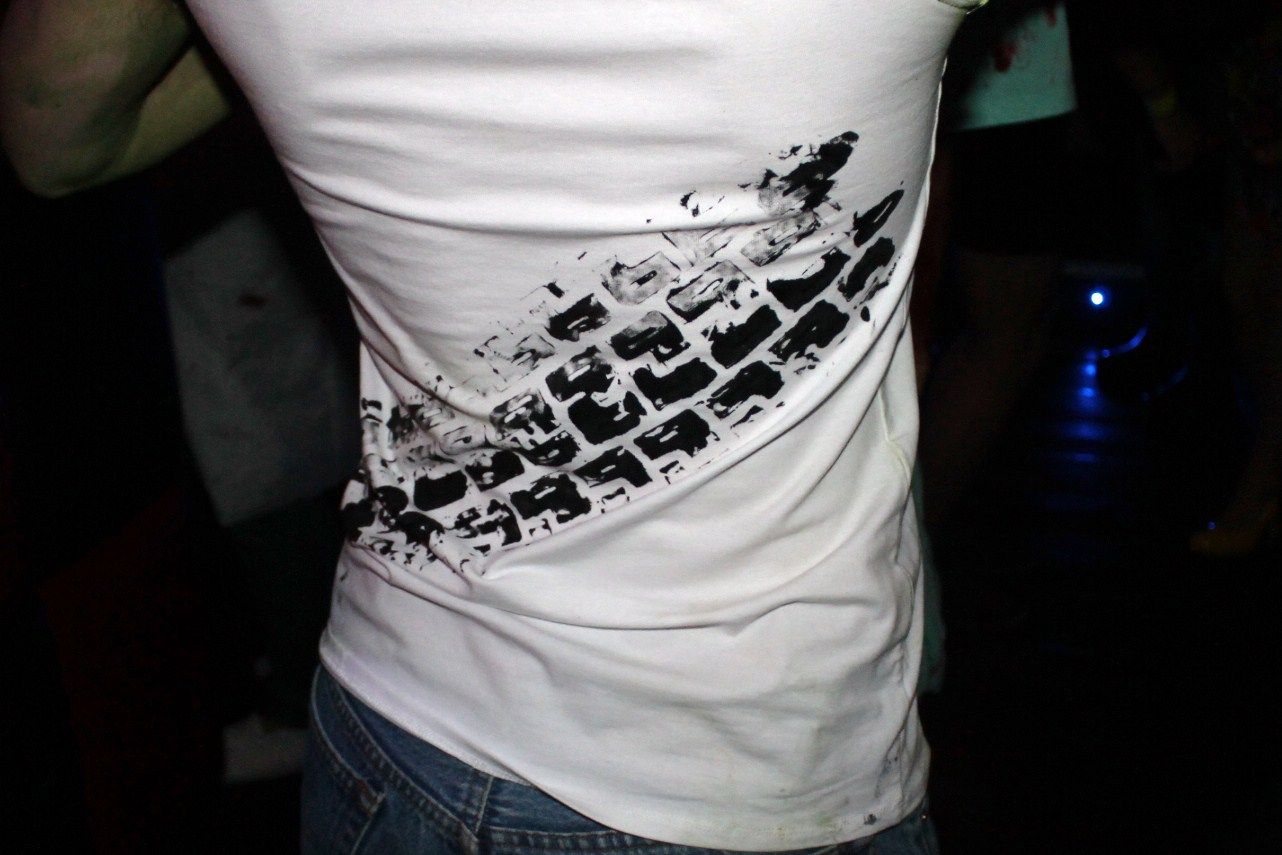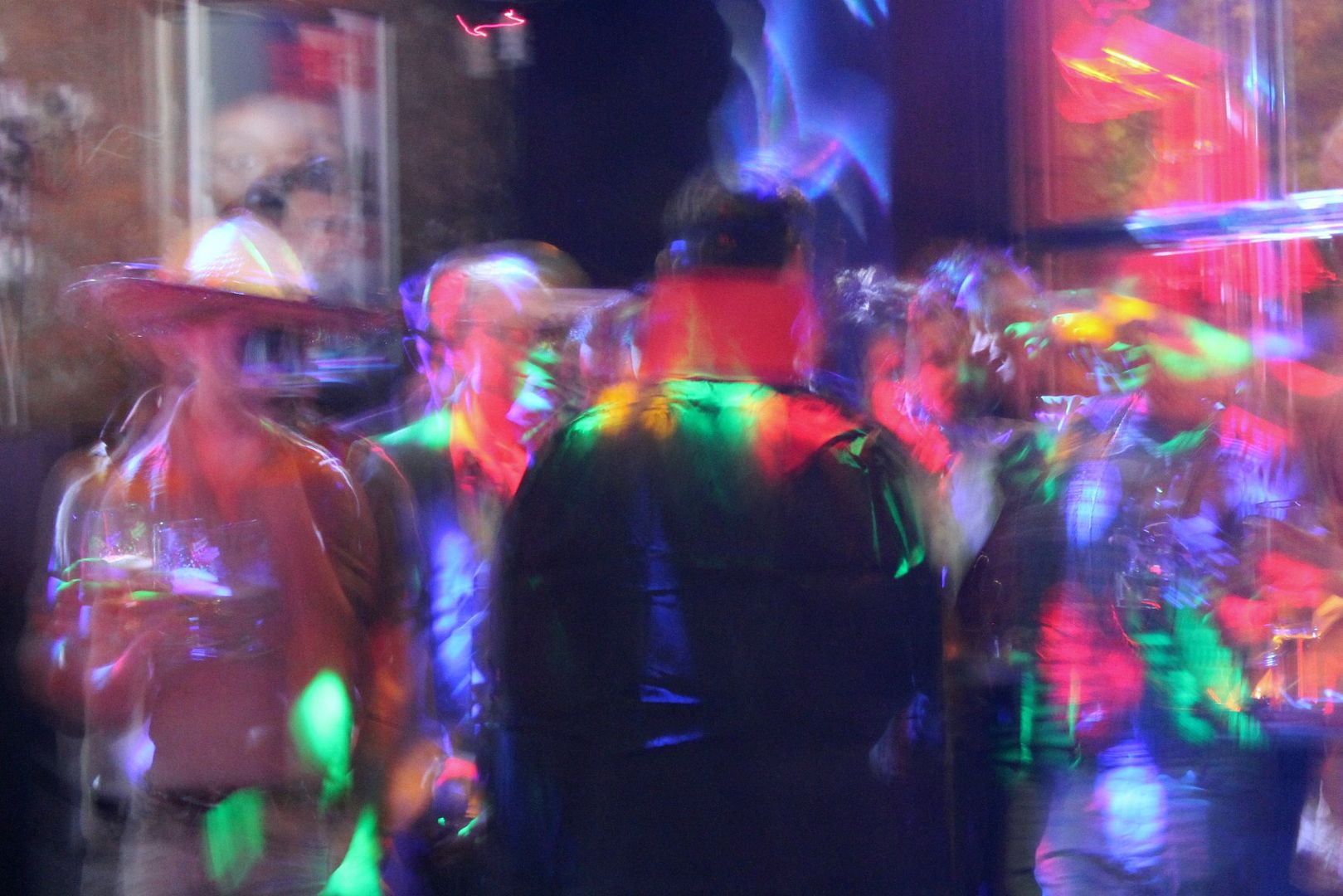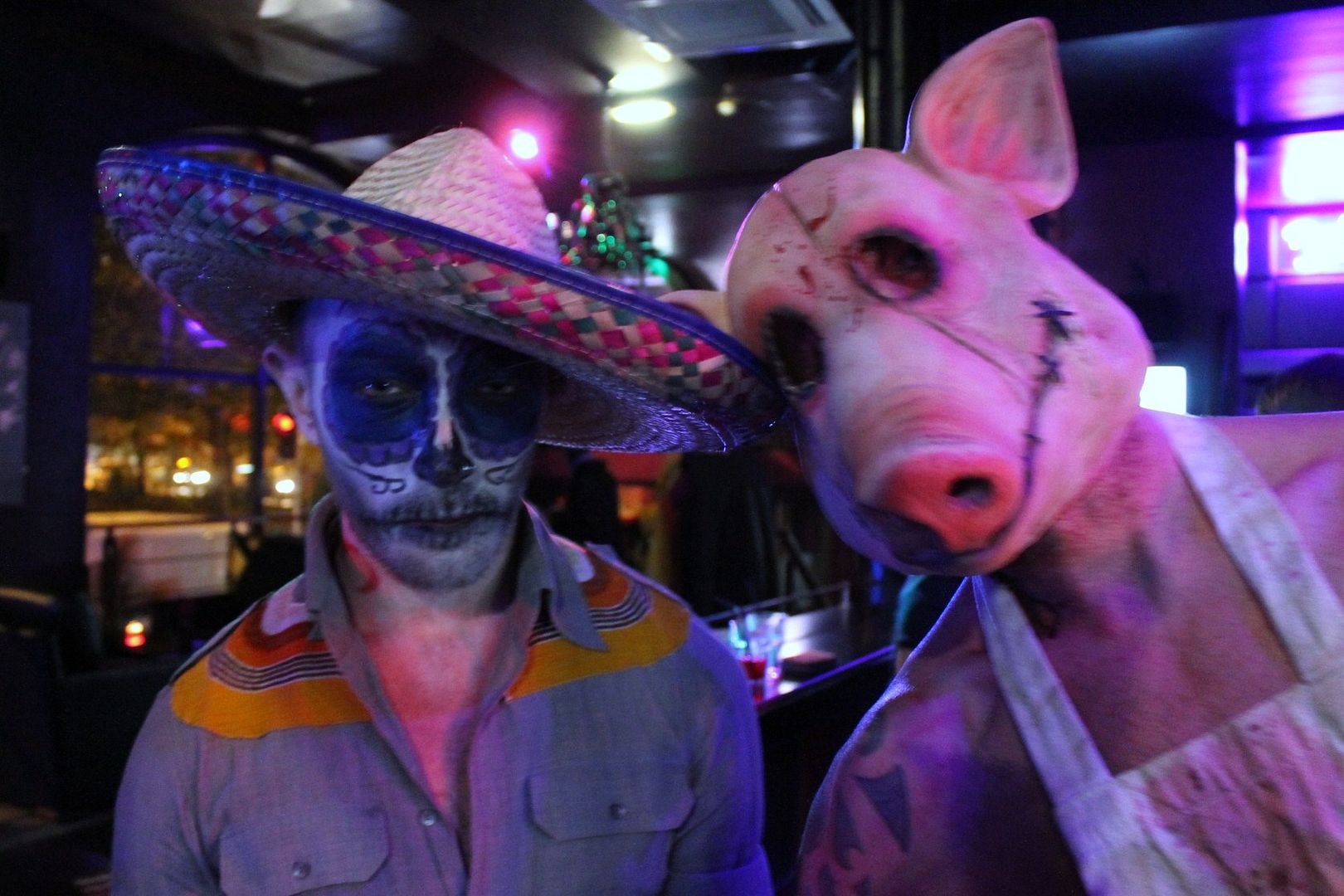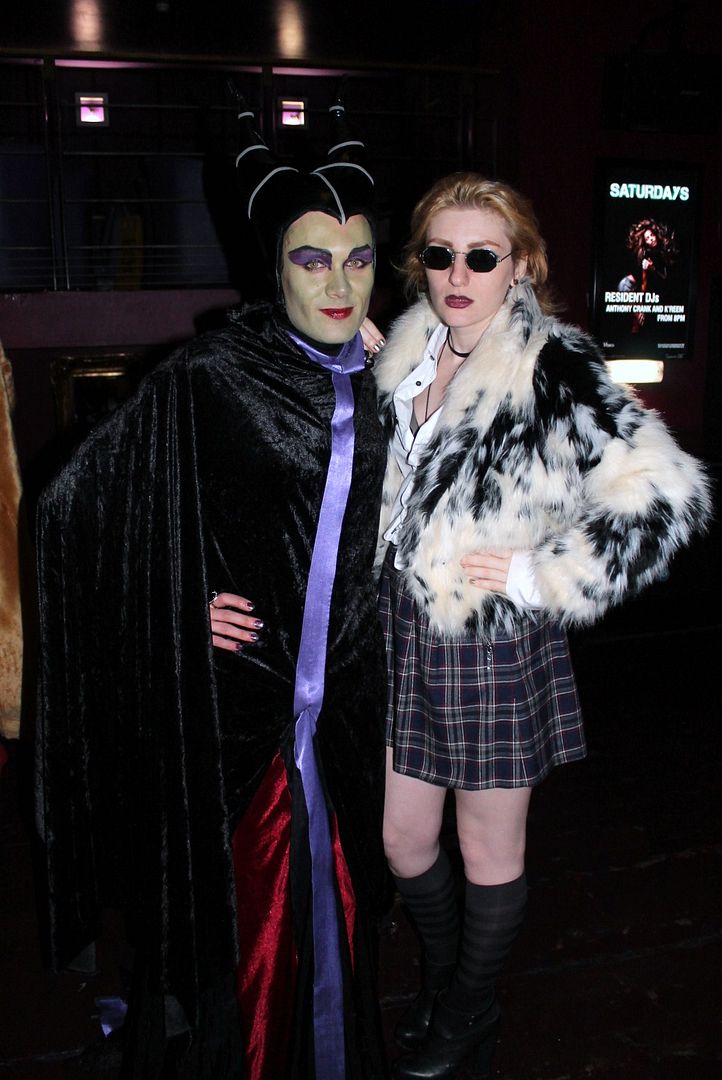 I'm wearing:
Charity shop shirt
Oasis skirt
Topshop jacket (via Sheree)
Miista boots
Ancient "I hate school" badge