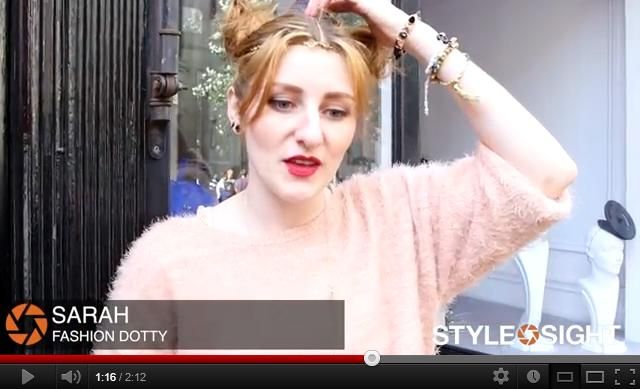 In case there is any doubt whereabouts in England I am from, skip to 1:15 of this Stylesight video to hear me talk about my Doc Mar-ens and how my jumper is just
sooooo
Clueless in a thoroughly Northern accent (its broadness surprises even me).
Alternatively, watch the whole thing to see some genuinely interesting people and outfits. I particularly like Jane Rapley: "sometimes I think they try too hard, but then when you're young you have to"...
And the full outfit, as featured on The Style Scout. In retrospect I'm really not keen on the whole look but.. whatever. You live and learn right?