Working in fashion retail (and especially a department store) you get kind of jaded looking at stores' new stock. Is that
another
sequinned dress? A new style of studded jumper? And the jeans you bring out every season in a slightly different shade..? Well, last week I spotted a new item in Warehouse and finally got excited about it. A floppy leopard hat. I go through leopard phases, changing my spots yearly or so, and right now I am thoroughly immersed in the print. I love to wear this hat with my furry H&M coat, and can see myself wearing it with my Evil Twin kimono and old ASOS booties, too.
You know what they say - triple in your teens, double in your twenties, and a single leopard item thirty and above. Trouble is the faster I approach the latter age bracket, the less I care what
they
have to say.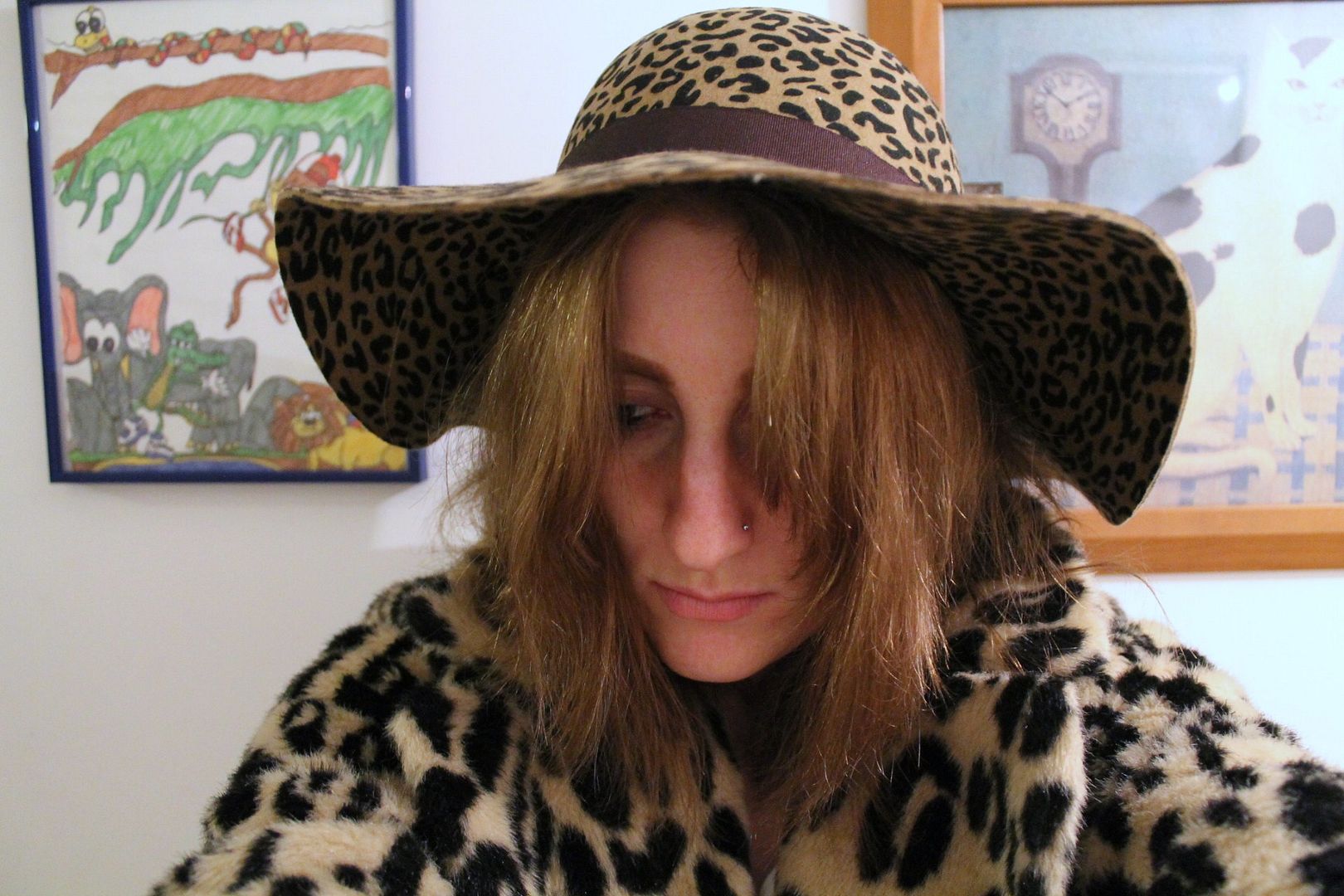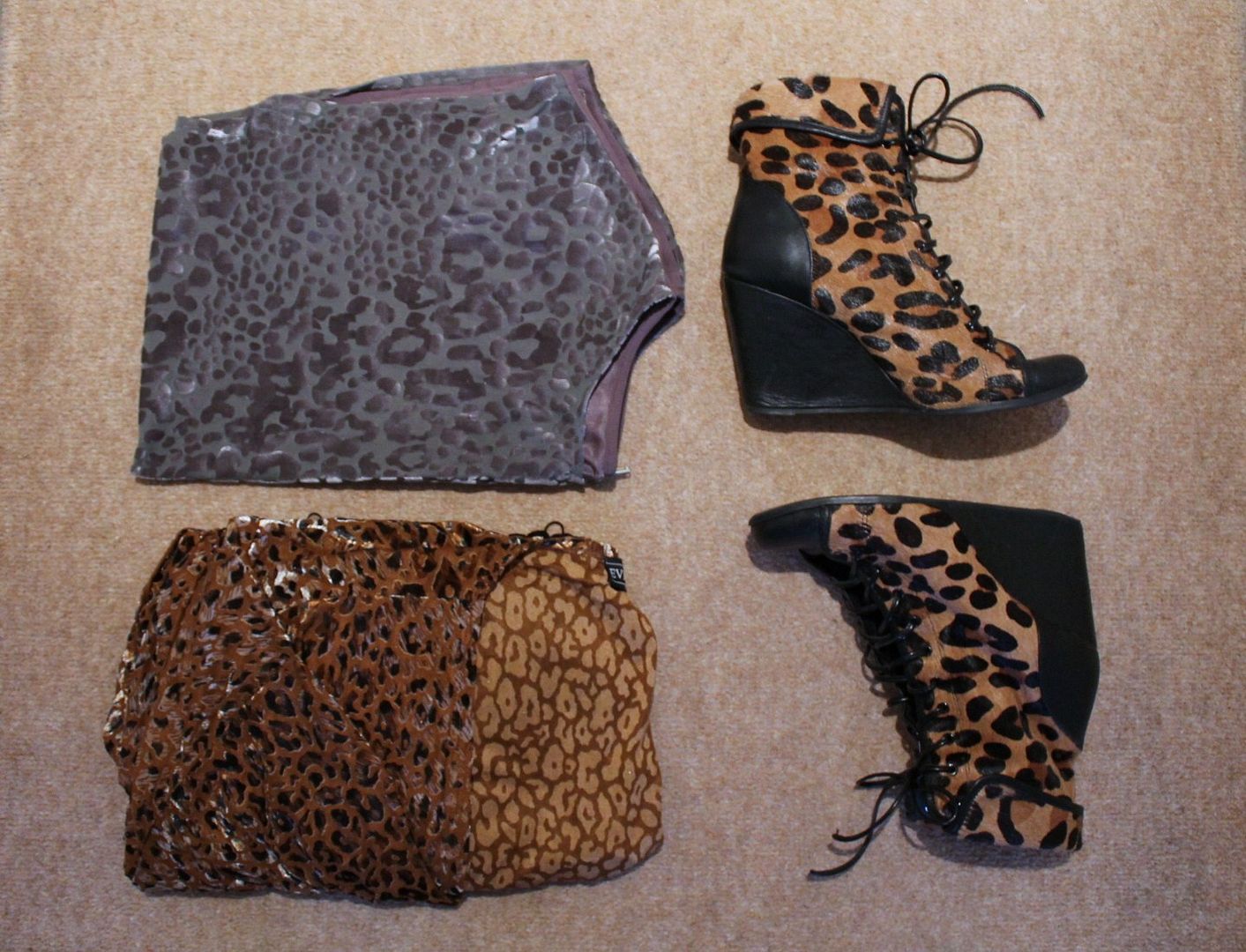 Warehouse hat
Evil Twin tee via Eternal Envy
Oasis tee
Evil Twin kimono
Old ASOS boots
Old H&M via British Red Cross coat
Oh, and you might notice that I am brunette once again. It certainly wasn't intentional - I used Garnier Olia in "Dark Beige Blonde" and the result was this horrid greyish, muddy brown. Somehow it looks better in pictures, but trust me, in real life it's dreadful. I can't get in touch with anyone from Garnier or L'Oreal (judging by their
Facebook page
they've probably been busy with everyone else's Olia-related complaints) so I will just tell you guys not to use this product... unless you fancy hair the colour of fresh sewage, that is. Good job I enjoy wearing hats, huh?