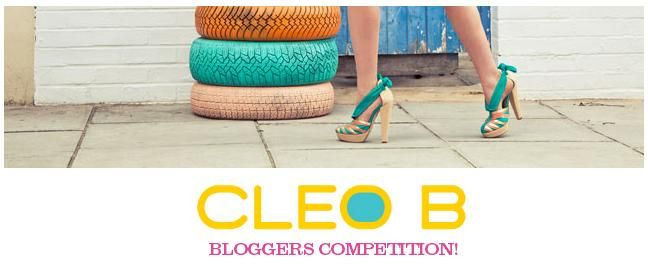 I first fell in love with
Cleo B shoes
when all the models rocked them at the
Bottega fashion show back in April
, and was overjoyed to hear that the Cleo in question is Cheshire born and bred, just like myself. I was even more overjoyed to receive an email informing me about a competition to win a pair of shoes by putting together a sa-weeeet outfit including the pair of Cleo B shoes of your choice.
I'm going to a wedding in December, and have already bought my (dream!) dress for the occasion - the
Minkpink Stolen Moment skater dress
. In
normal land
I would pair this dainty dress with stompy boots, a chubby fur, and lots of cheap hippy jewellery.
Wedding land
is a completely different ballgame, however - especially if you don't know the bride and groom all that well - so careful thought must be applied to ensure you're wearing something appropriate, but essentially still
you.
The ideal Cleo B shoe for this situation? The
Sucker MC
. In pink..
duh
. In fact this entire outfit is rather pink, a colour I wouldn't normally wear, but the dress just makes me come over all Clueless (but there again when am I not channeling Cher Horowitz in some way or another?) and totally colour co-ordinate. Jewellery can stay super simple - like this beautiful Pamela Love necklace with turquoise accents to match the Cleo B clutch - but elaborate headgear is a must for a wedding. I do think I will be buying this starry crown!
Look at the Sucker MCs from the side - a simple court shoe, with a graceful gold heel. The mother-of-the-bride will nod in approval. But from the back it's a whole different story - a gilded cassette tape, straight outta the hood in the 80s. Not that I have ever been near a hood, but at least if I won the shoes I could pretend.
Fingers crossed I win this amazing competition, as I really wouldn't want to be ejected from the church for wearing my Miista boots or yellow Dr Martens. If you'd really like to break my heart and make a better outfit, you can enter too - just post your dream outfit on your blog, then let the Cleo B crew know (via
Twitter
or
Facebook
) before 31st November. Good luck! But not
too
good, obviously.