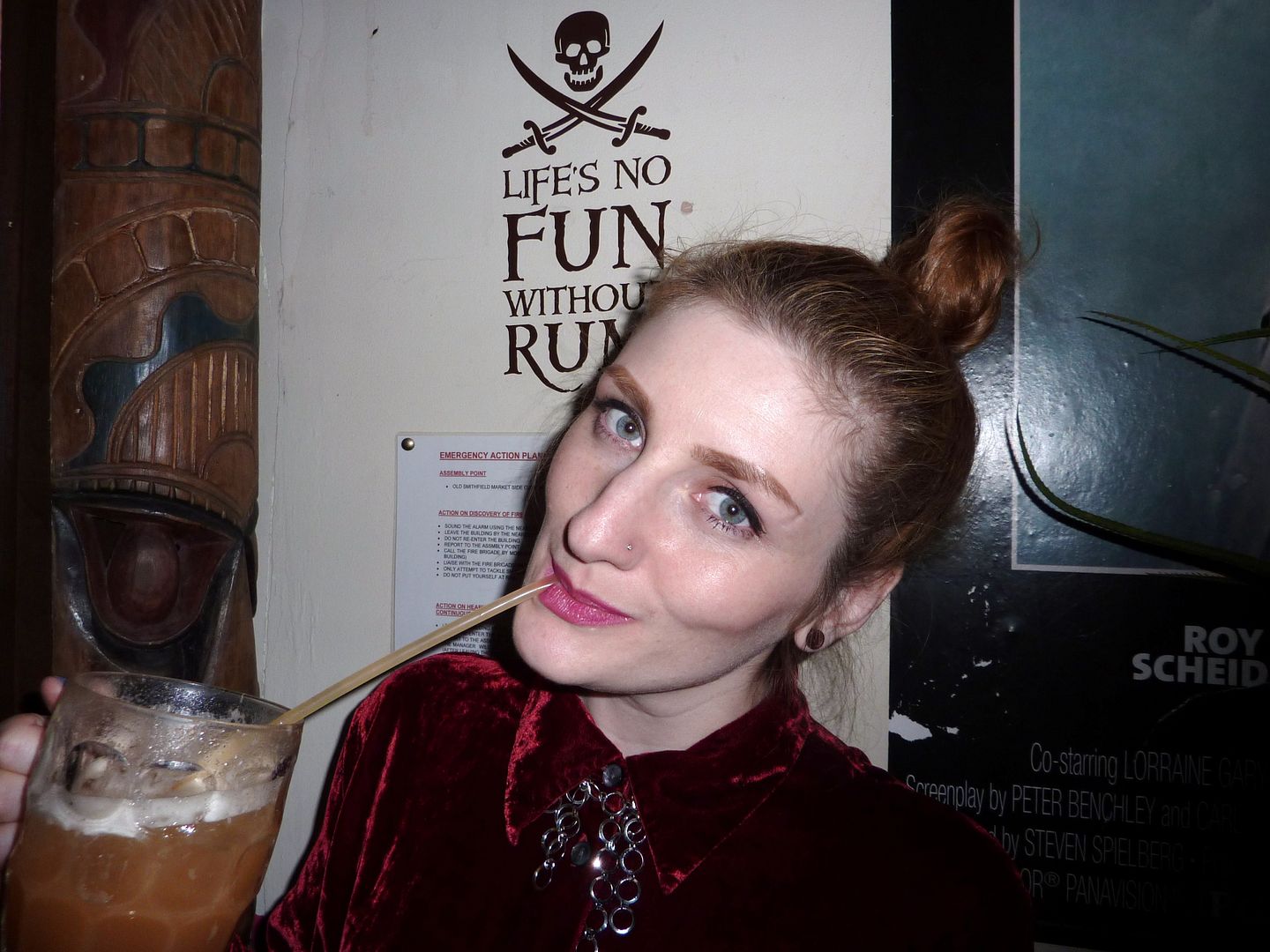 As we inch ever-closer to Christmas, going out dressed as a tin of Quality Street seems more and more socially acceptable. Not that I normally care about that, but sometimes it is nice to not get stared at like some sort of fashion freak. This skirt was a bargain Topshop sale buy about four years ago which has been hidden in my mum's wardrobe for quite some time now; I'm not sure what made me remember it but I suddenly desperately wanted to wear it again. Cue rushing back to my parents' to rifle through their cupboards. I've recently had a fair bit of luck when charity shopping - resulting from a impromptu trip to Crewe, which has a distinct lack of hipster rummagers that cities suffer from - which is where this sumptuous velvet shirt came from. I've worn it two days in a row now and can see it being worn often over the winter, layered over and under summer dresses.
I'm surprised I feel well enough to be sat up typing this today, as last night I wore this outfit to hit one of Manchester's more raucous nightspots, Keko Moku. It's a tiny dive bar in the middle of the Northern Quarter; so small you could easily walk past without noticing were it not for the revelers spilling out onto the pavement. Somehow there's still enough room to get your dance on, but sadly our moves were not appreciated and my pal was stickered with "Worst Dancer". Their selection of tunes is second to none, no detail has been spared in their tiki-style decoration, and their cocktails the tastiest (and most alcoholic) in the city. I award this joint a resounding 11/10.
Wait, eleven out of ten? Maybe I feel so well because I'm still drunk.
Marks & Spencer via charity shop shirt
Topshop, Oasis & BCBG Max Azria ring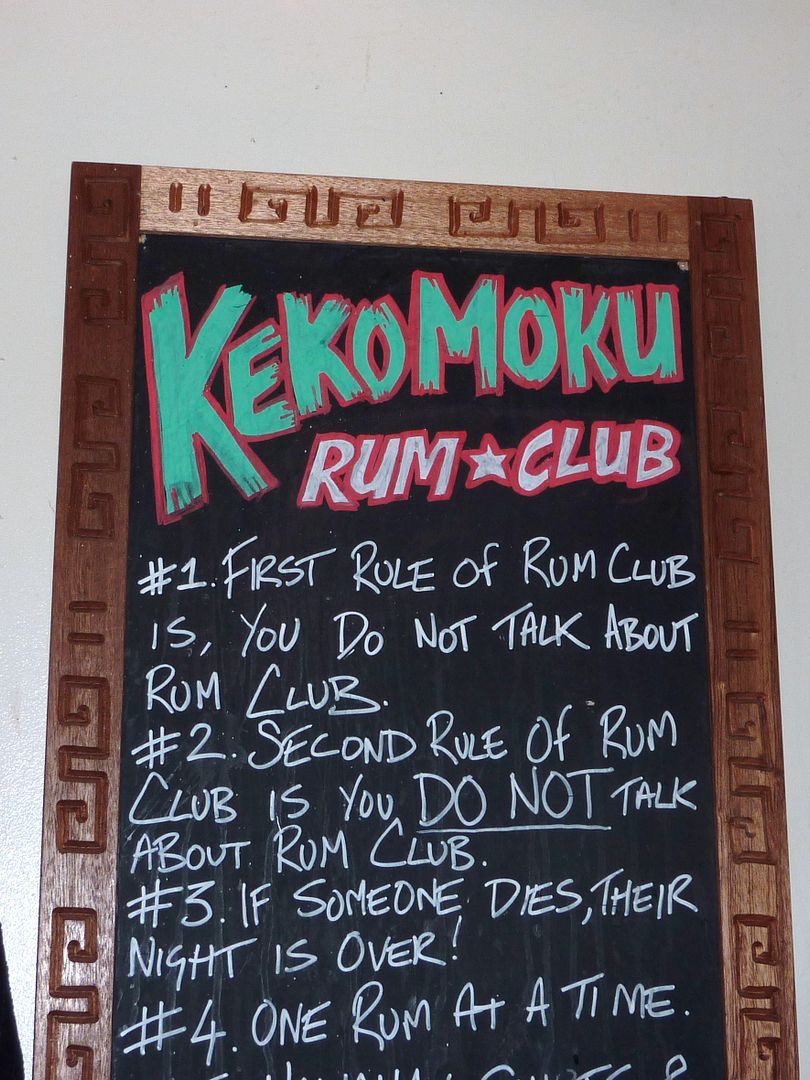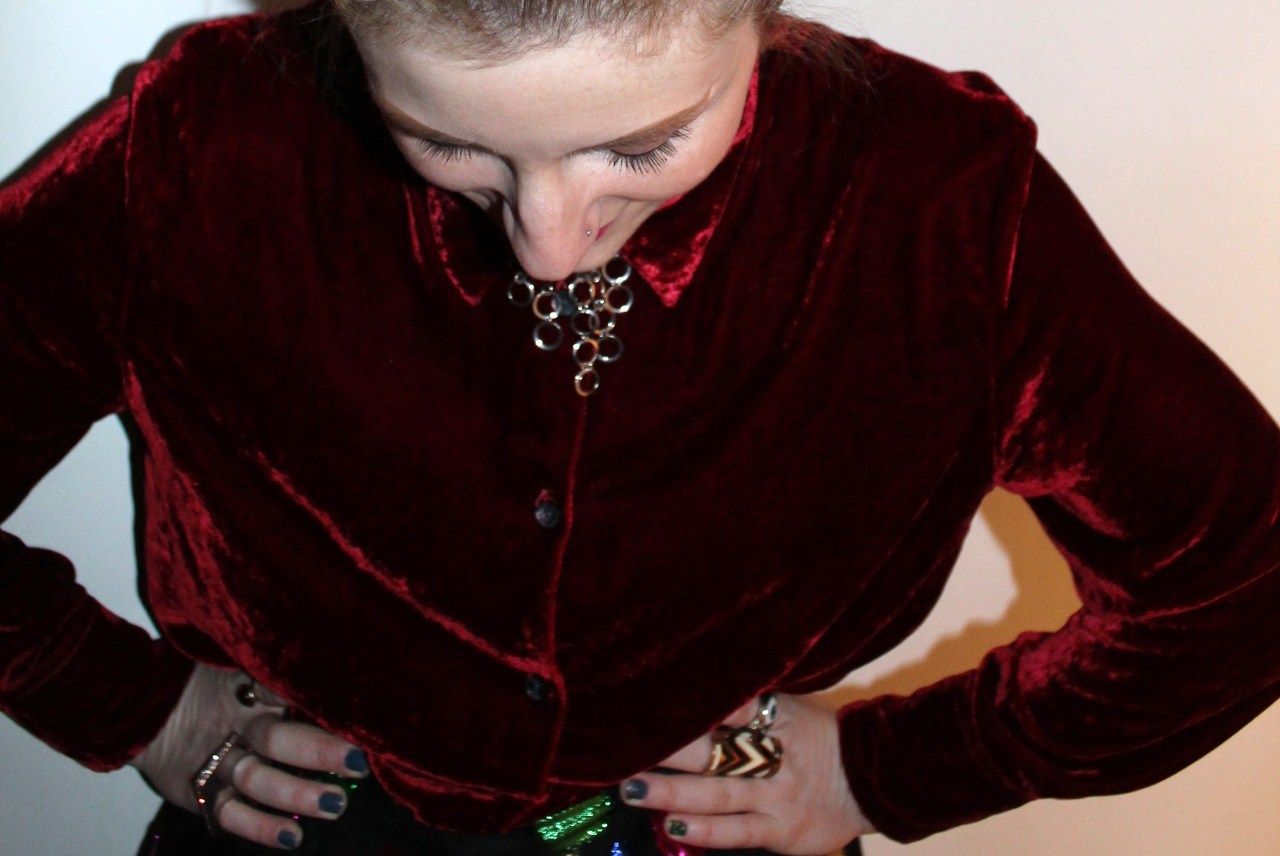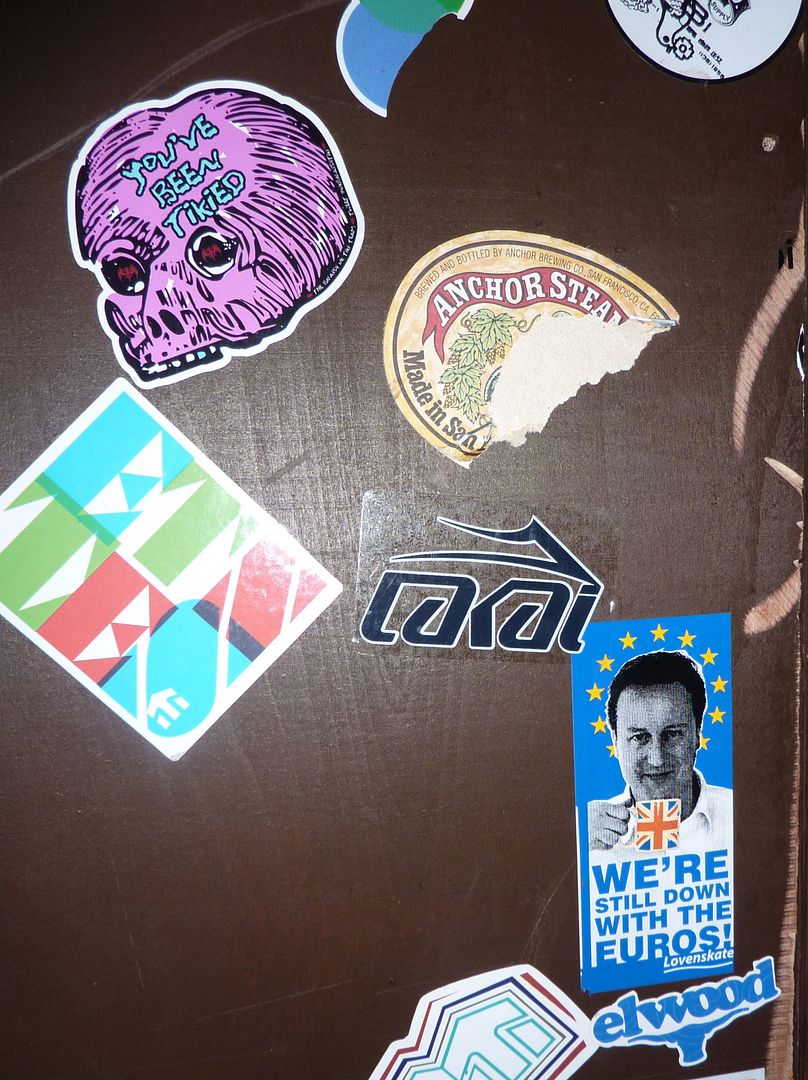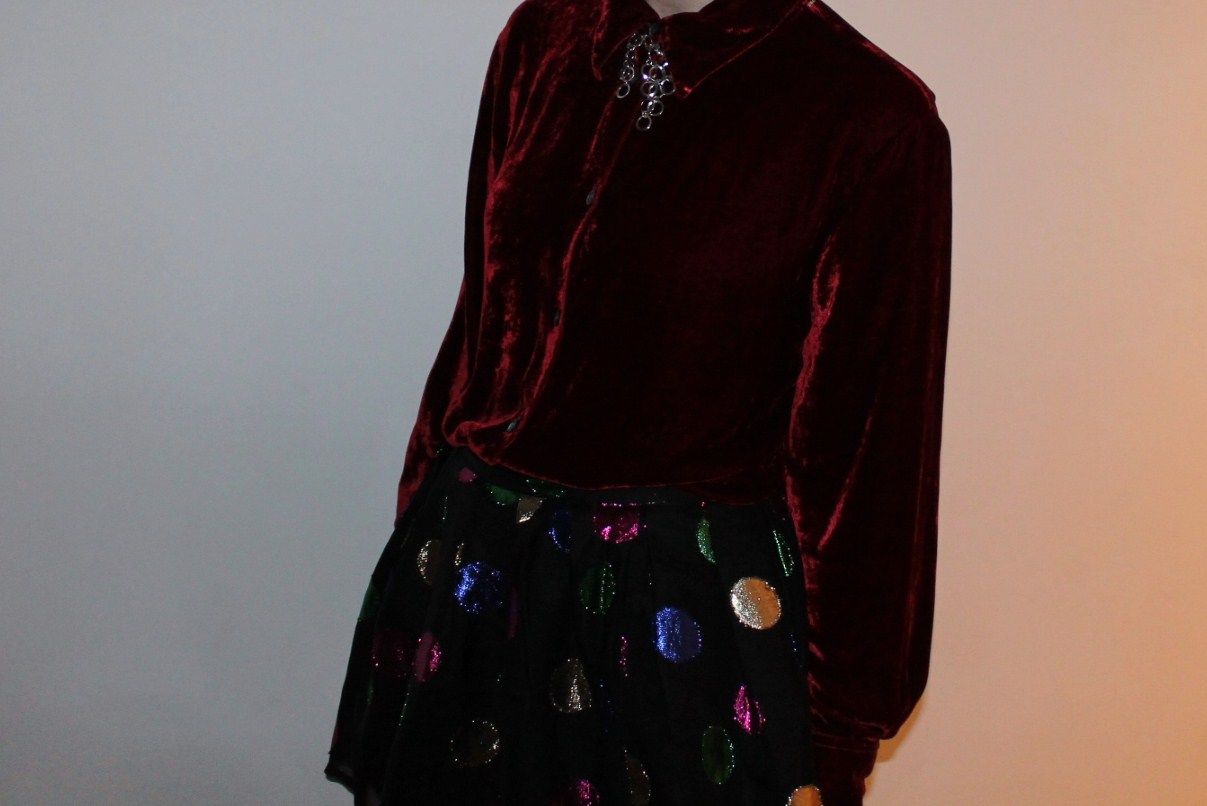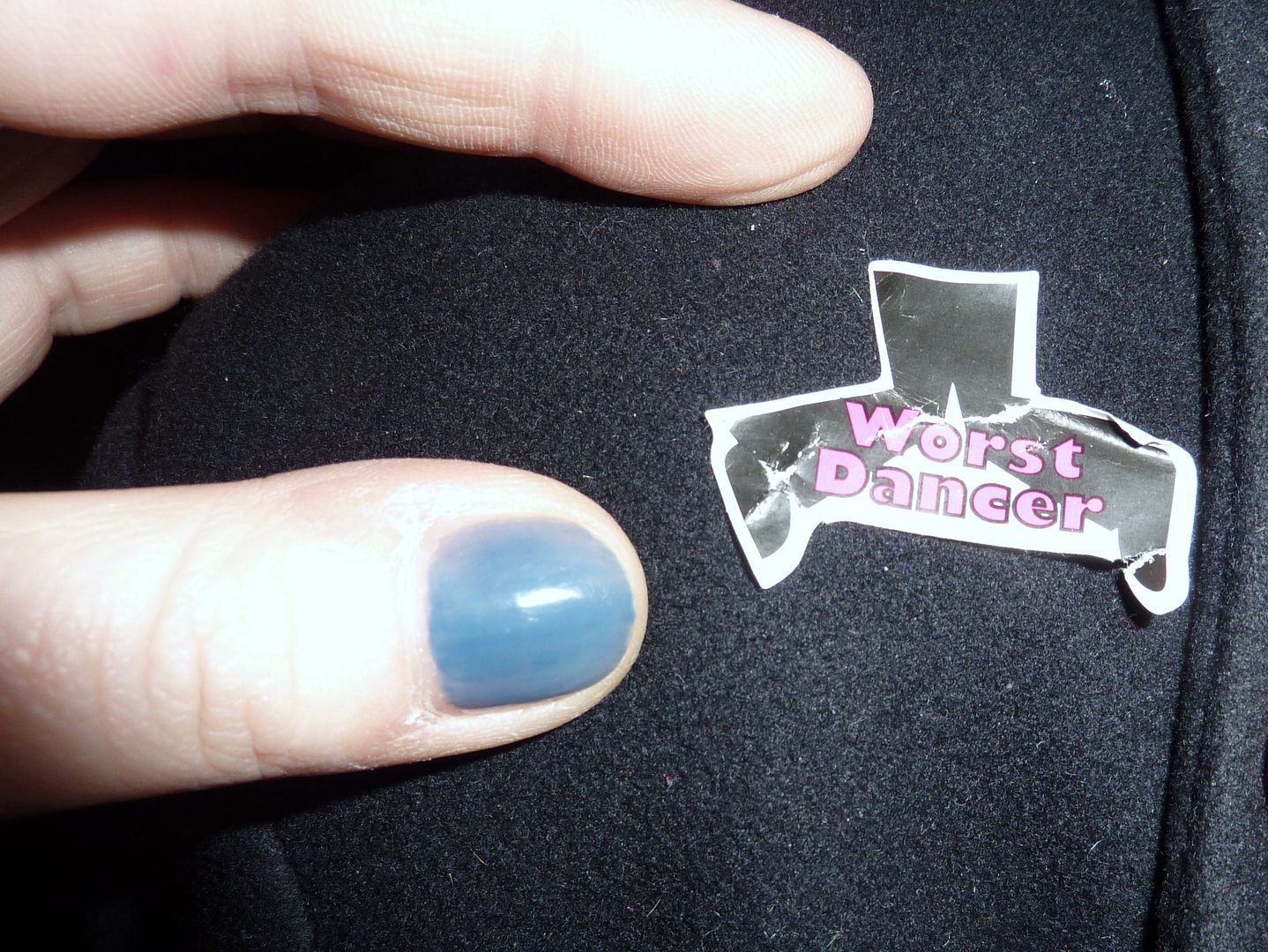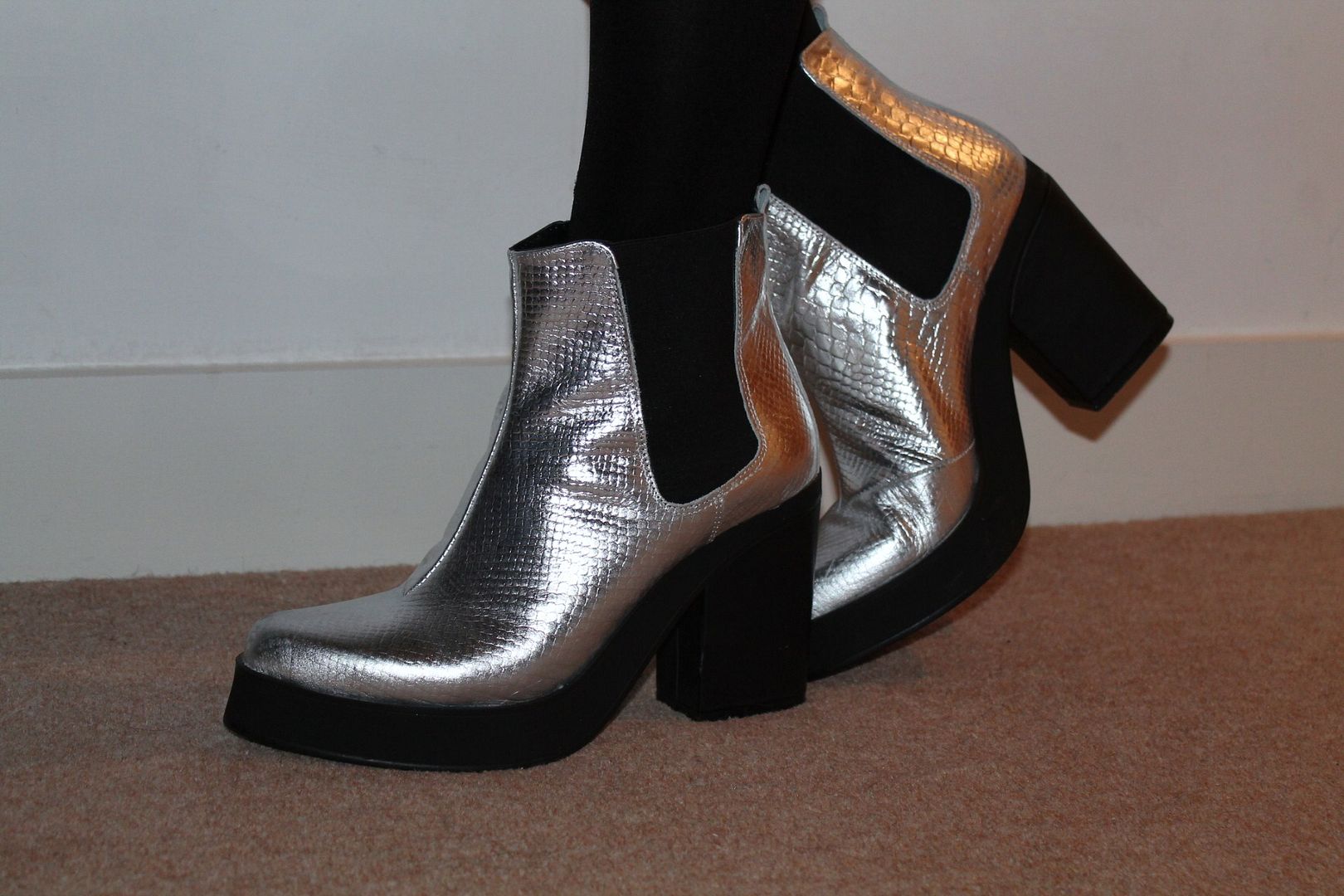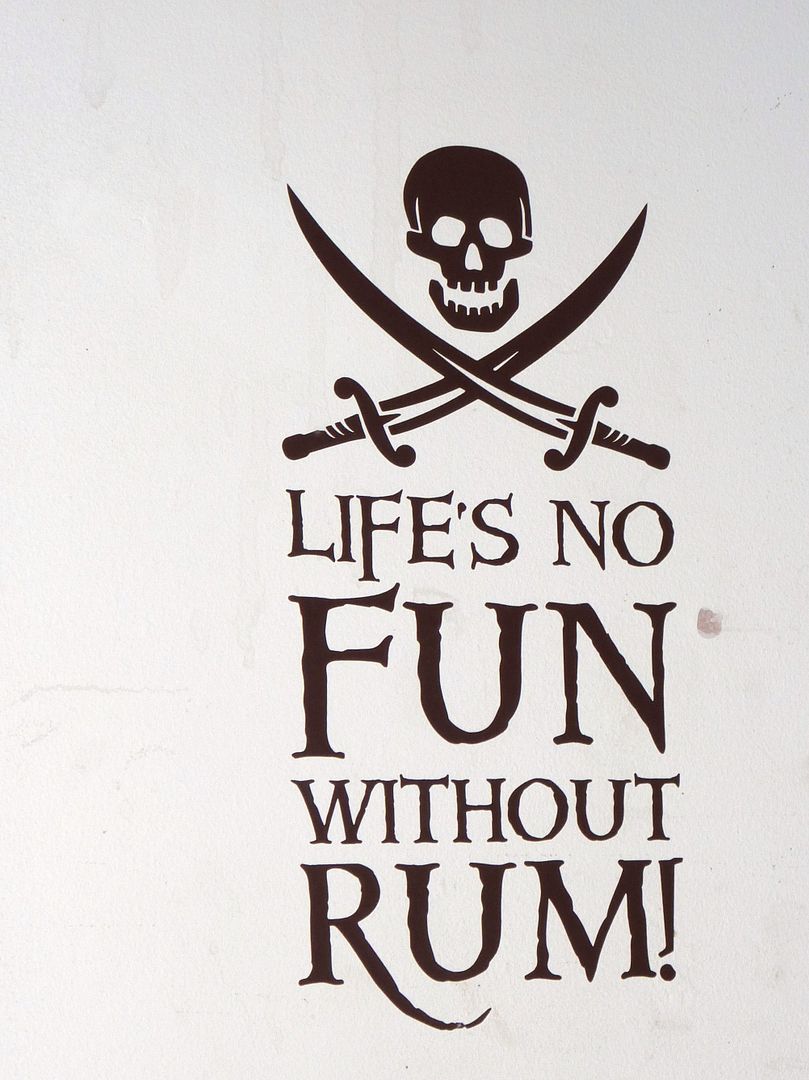 PS. Drink responsibly, you guys.