Eliza Vale
is a quirky handmade jewellery brand designed by the Manchester-born, Dublin-based Katie Townend. Named after her great-grandmother, the brand launched in Autumn 2011 and is an eclectic mix of materials and techniques, including Swarovski crystals, silk, leather, cross-stitch and embroidery.
The current Eliza Vale collection is inspired by the 1920s - The Great Gatsby, flappers, and art deco. What
I
like best about the collection is that the pieces can be worn by any woman, of any age, and any style. The jewellery fits my modern take on 1970s bohemian, as well as it would work for my mum and her leopard print and jeans groove. It also clearly is fabulous for the customers of Black White Denim, as the independent boutique have recently restocked the jewels due to popular demand. Black White Denim kindly lent me some of the pieces over the weekend, and as I played around with styling I found them to be totally versatile.
What do you do when you've been lent a bunch of precious jewellery.. wear it with your normal clothes? Well, yeah, actually. I'd wear the
Roulette set
in the daytime with a luxe tee. In fact skinny trousers, t-shirt and jazzy jacket is my go-to got-up-late outfit - the addition of some interesting neck jangle lifts the entire look from snore to ROAR. See, some days I can't even stay awake on my feet (as evidenced below) let alone choose a stylish outfit.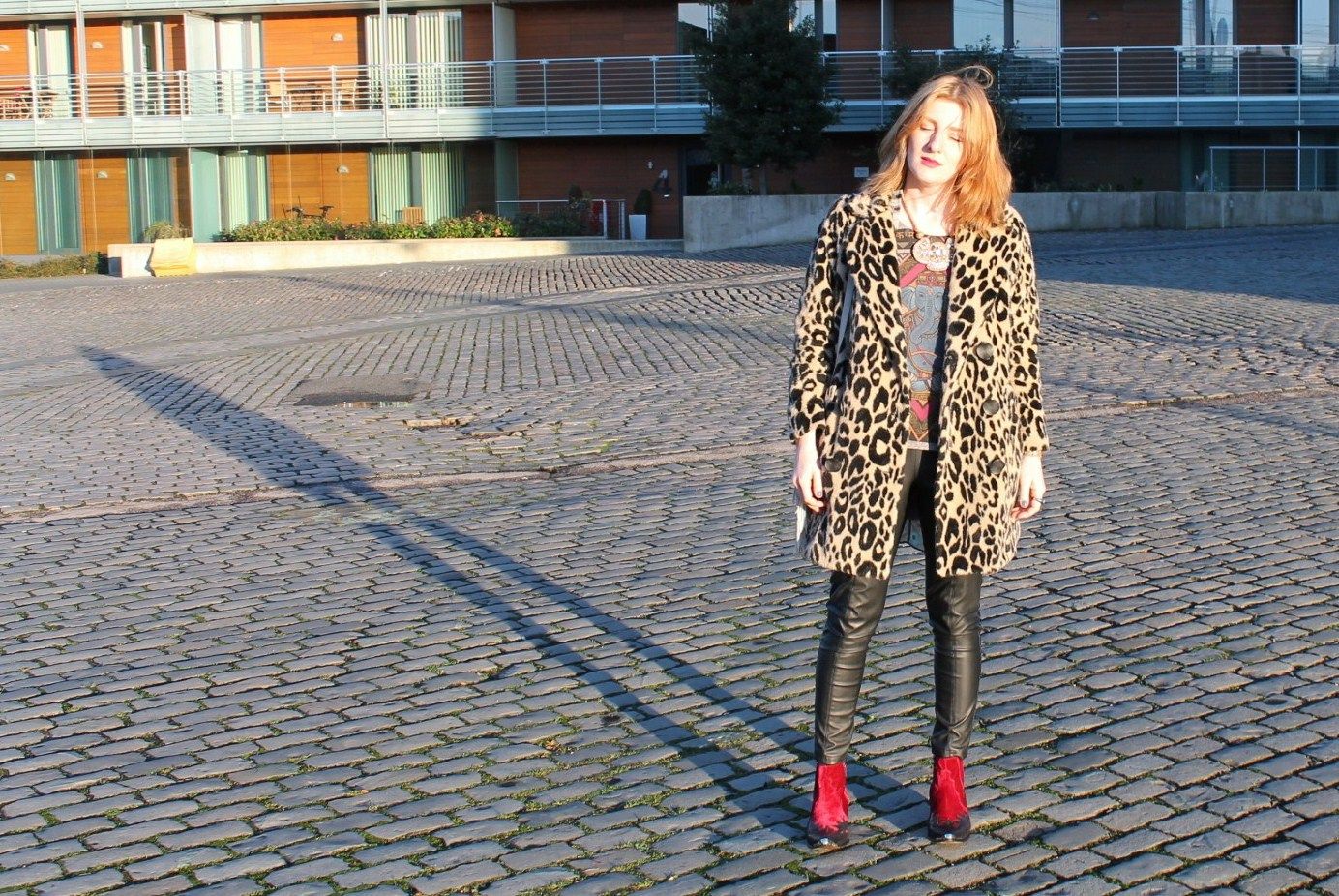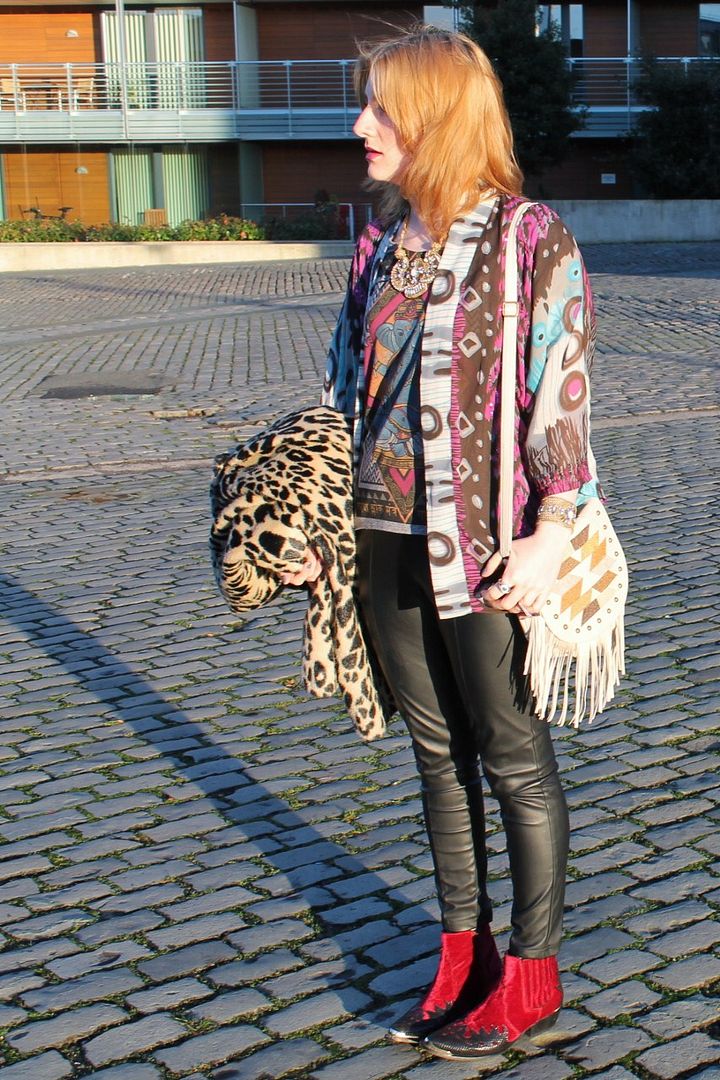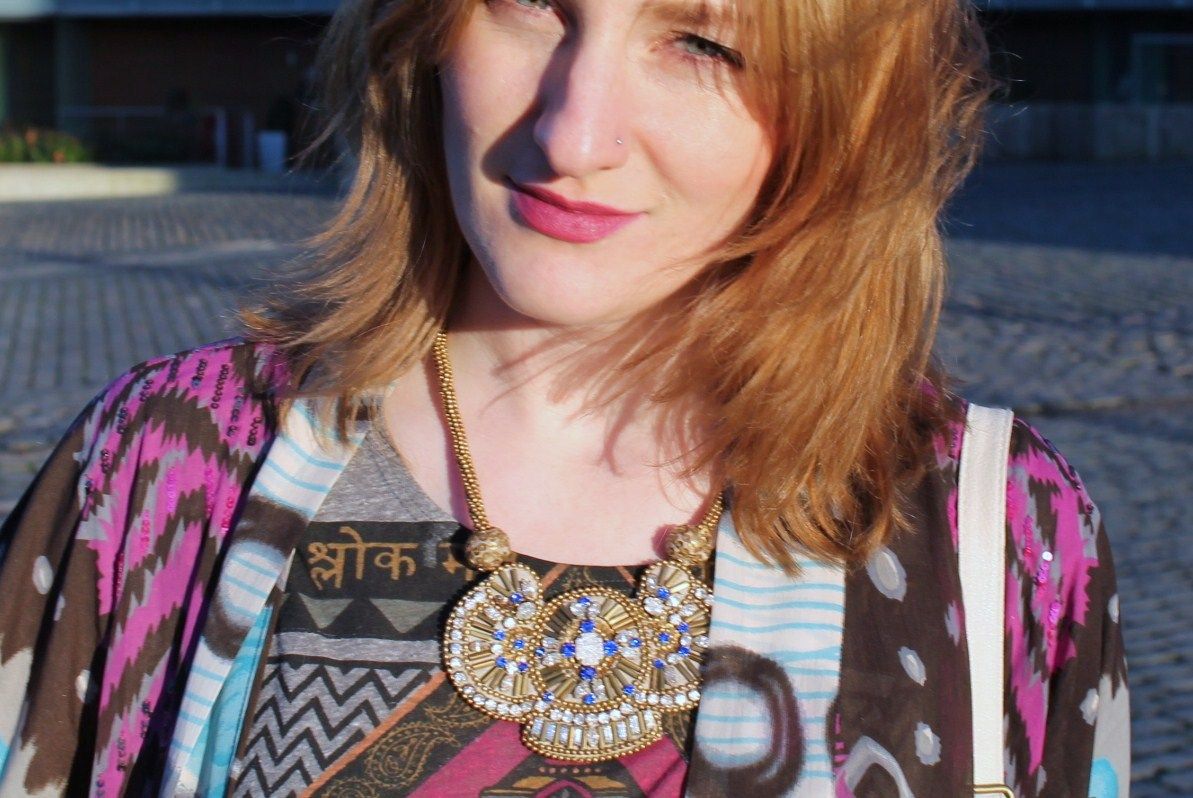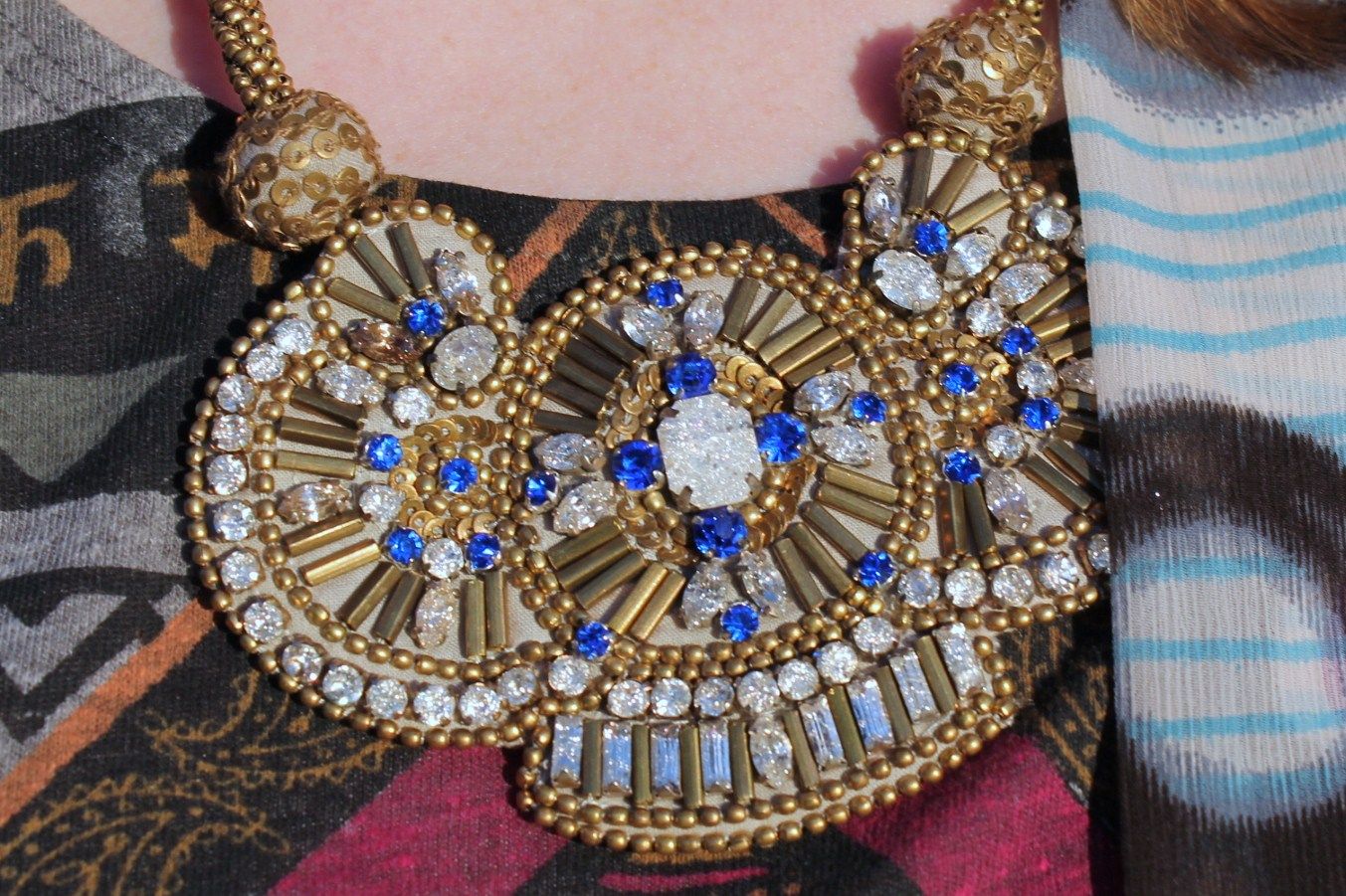 H&M via charity shop leopard coat
BCBG Max Azria & Topshop rings
Look closely and you'll see tiny specks of glitter trapped inside the clear acrylic jewels.. you could say the glitter is a metaphor for Daisy Buchanan, trapped in her marriage to Tom, stationary in her melancholy life.
OR you could just say it looks
real purty.
Up to you!
So there you go, a glittery glam necklace casual-fied. But I'm not one to miss an opportunity to dress up, so I donned my very best Lanvin <3 H&M ballgown along with a Wildfox tee - see, they go with everything - to showcase the Tyto neckpiece. I channeled my inner Madonna and did a bit of a dance on my tie-dye bed much to my boyfriend's amusement.. or should that be bemusement? Whatever, I enjoyed myself.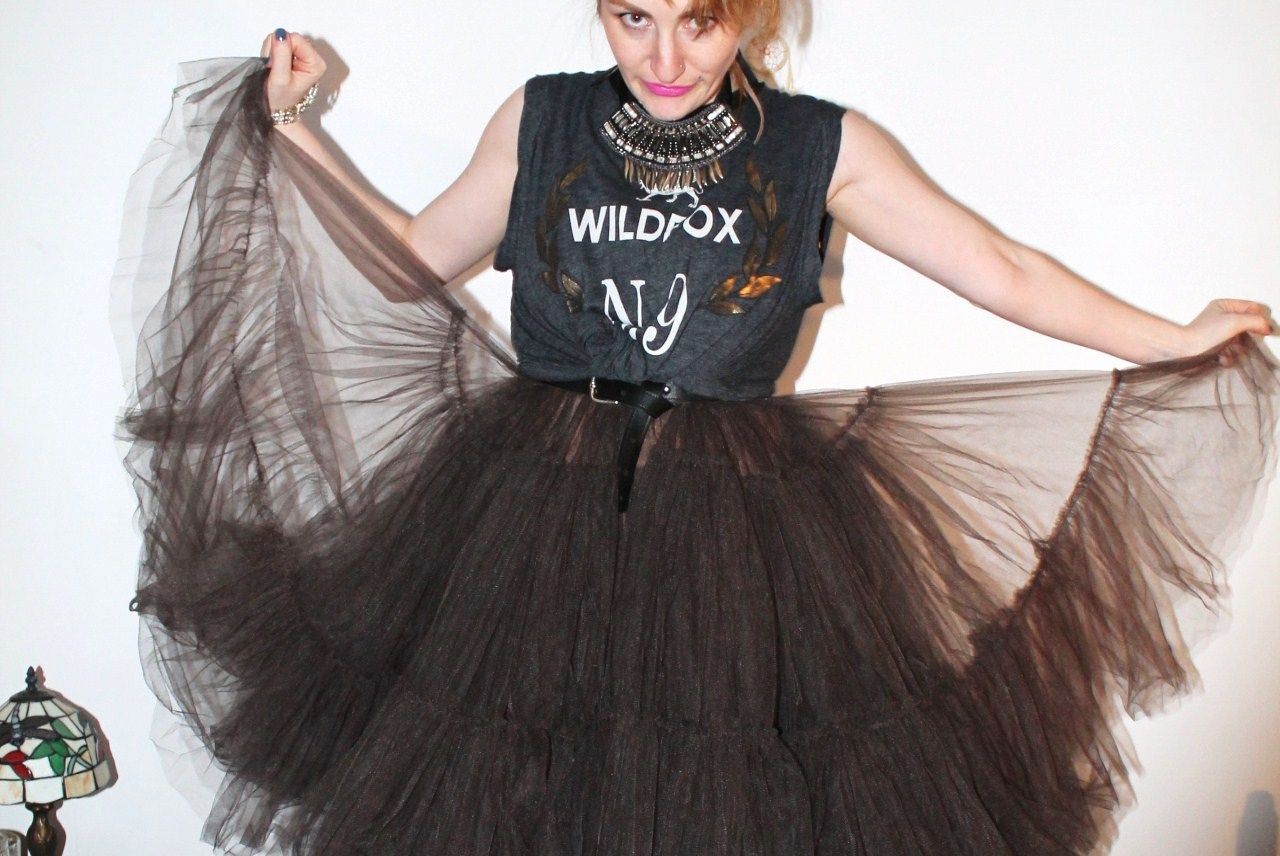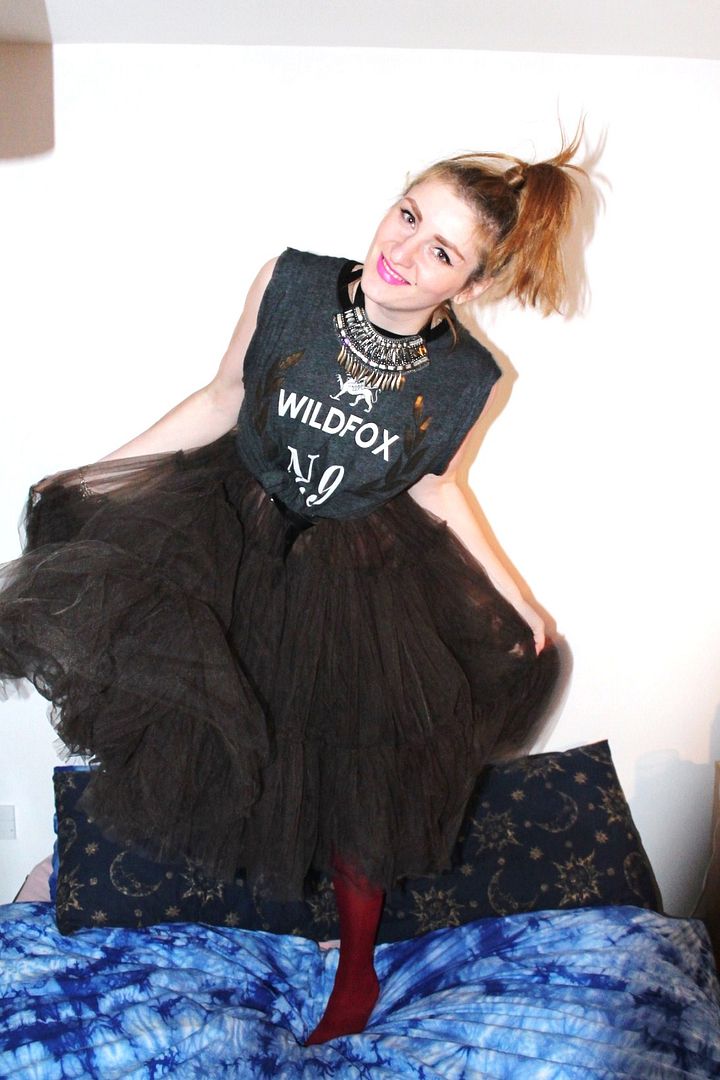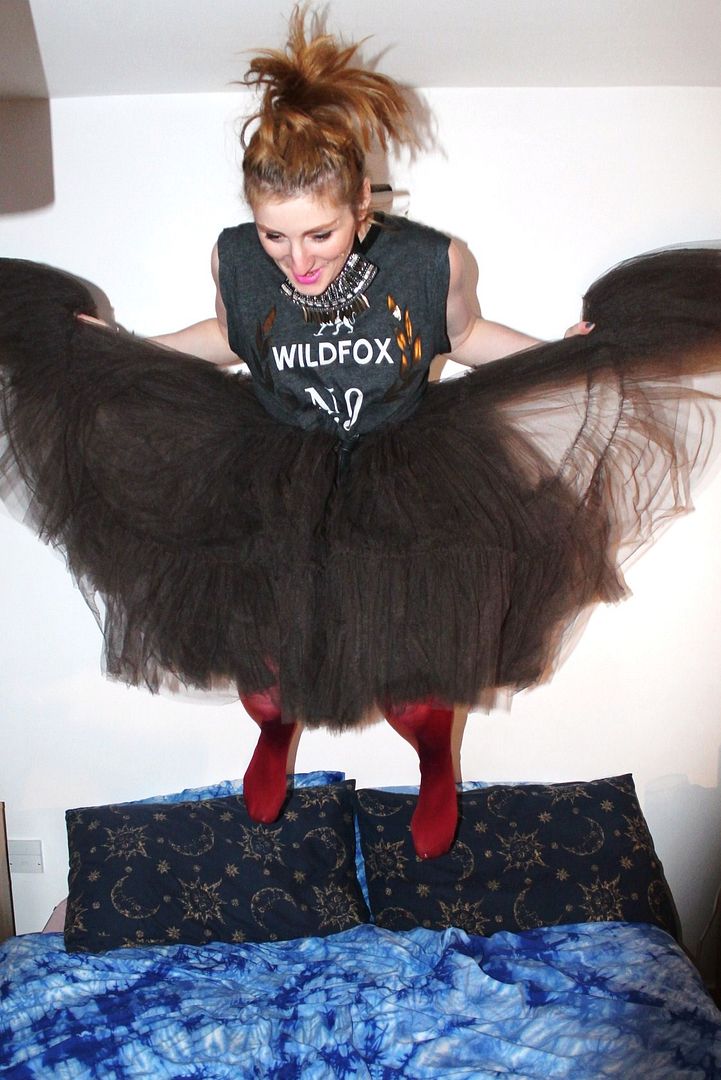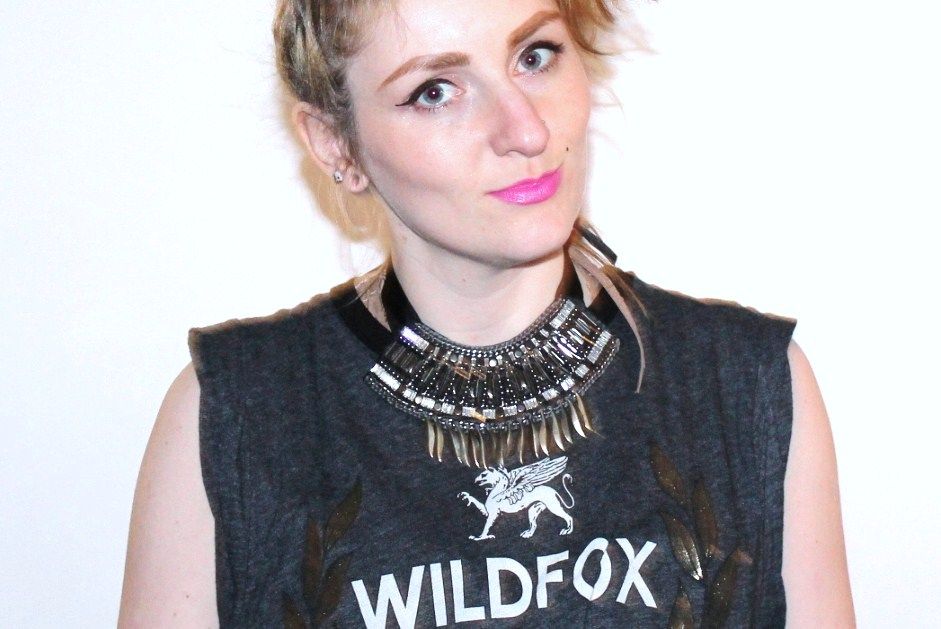 The pieces would make a fab Christmas present for any lady in your life, and
Eliza Vale
is currently exclusive in the UK to
Black White Denim
. You can check out their selection online or in the Wilmslow store.