Daydreaming has become my new form of procrastination which is obviously even more useless than my usual technique; blogging. So I'm easing myself back in with a few little updates about the Dotty life...
The wonderful Maria from
Miss Drifted Snow White
has given my blog a beautiful redesign. Considering she asked me to send links of blogs, colours and fonts I liked, and I sent the
Wildfox Sirene lookbook
and a picture of a rainbow cake, I think she did pretty well. It makes me feel like I'm on a quiet beach with the sea lapping the sand - a good job well done, thank you
Maria
.
While we're on the subject of blogging, don't forget that Google Reader is soon to close down. You can
follow me on Bloglovin' here
.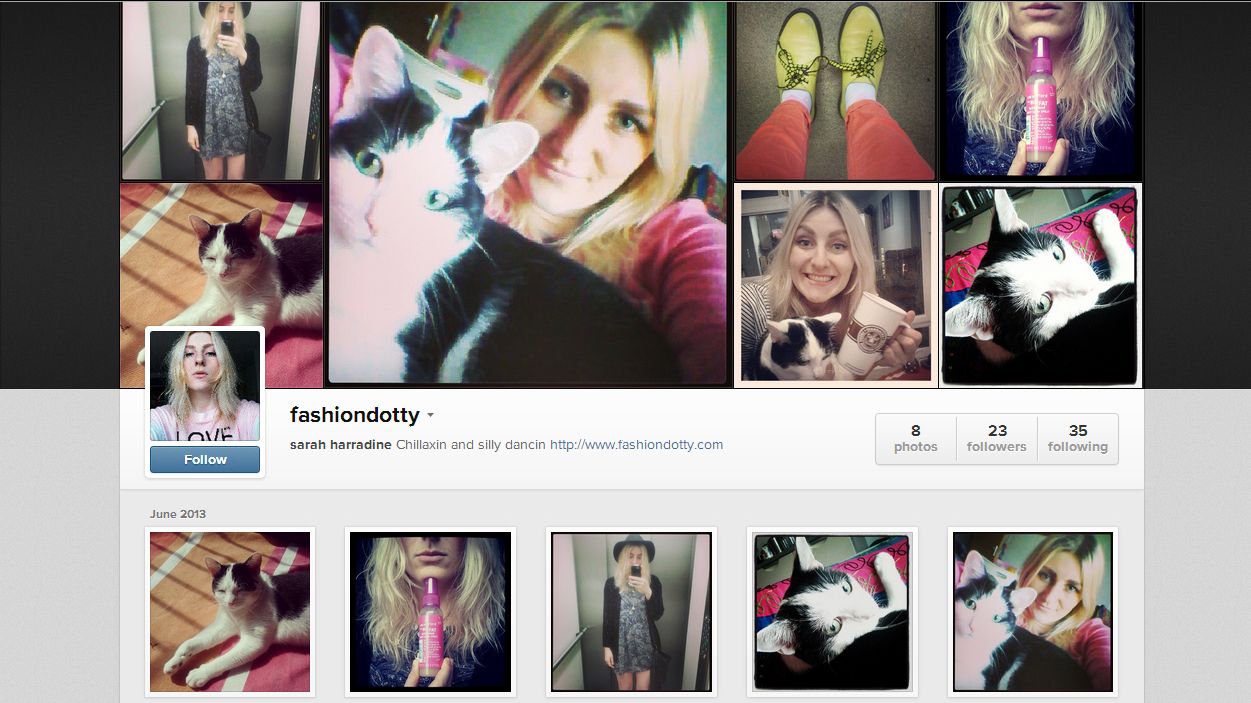 At long last I have Instagram! Boyfriend got a snazzy new phone (it really is snazzy, it senses your eyes reading and scrolls up and down.. bit too tech for me that) and donated his old Android phone to the charitable cause that is me. I've been on Instagram for three days and I've already realised that having a cat in the photo is worth a hundred times more than a picture of a Starbucks, but I'm still figuring out the hashtags that will get you way too many spam likes. It's like a whole new world! Find me
@fashiondotty
.
Finally, my trip to Madrid has been cancelled due to a holiday mix-up at Chris's work, so I've given myself something new to look forward to in the form of
The Color Run
. If you haven't heard of it before, it's a 5K race... sounds easy enough, right? But along the route you're pelted with brightly coloured paint powder. It's supposed to be just a bit of fun but I'm actually going to go for it and aim for a time; I'm a bit of a fairweather runner but I used to do half marathons back in my day - the last being in 2008 - and it's something I'd like to get back into. So this is just the start!
I'm also running The Color Run in aid of Macmillan Cancer, so please click the JustGiving link below to donate. How about £2, instead of today's Starbucks, or £6, rather than one item from Primark?