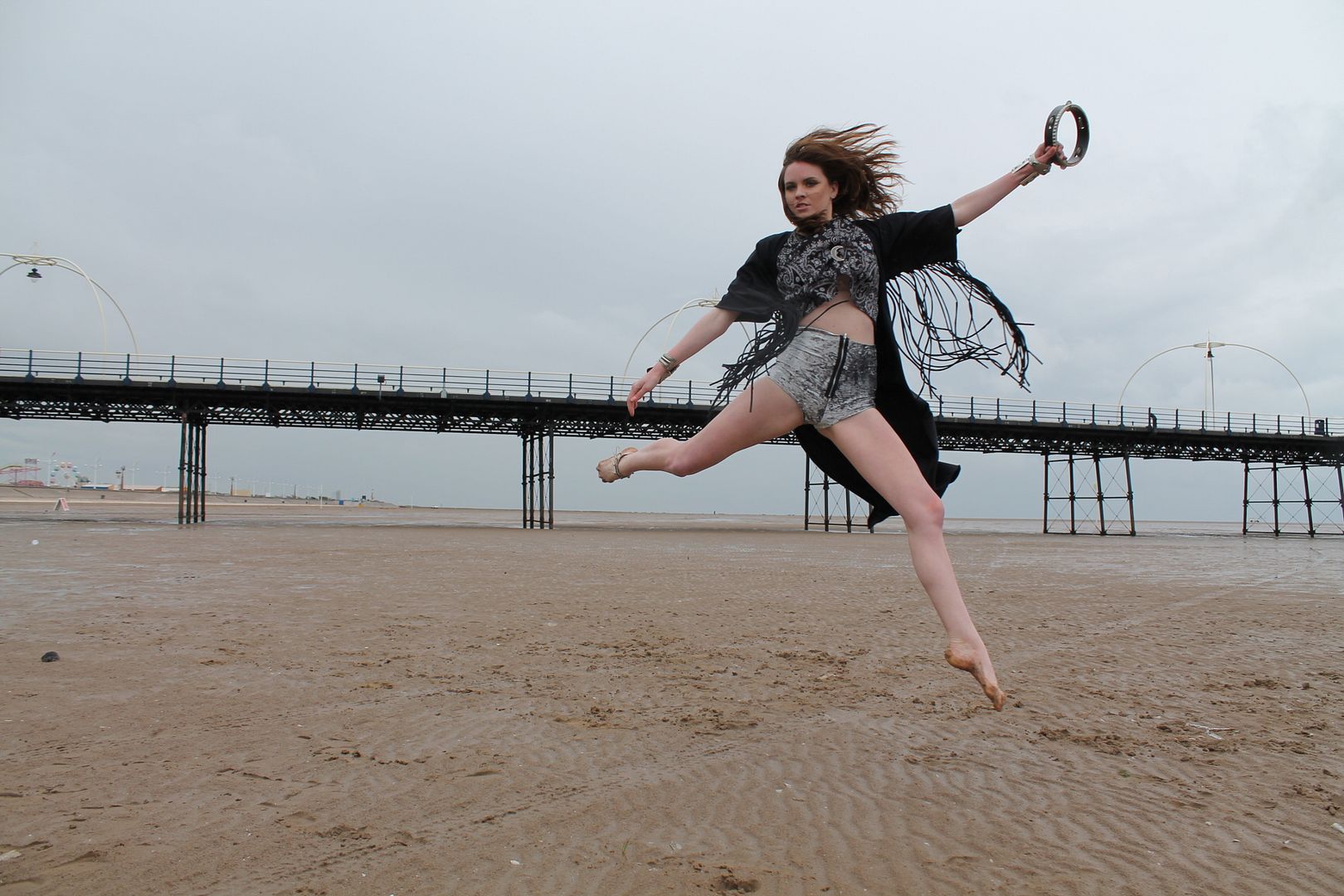 One day in June, four girls jumped in a car for a road trip to the beach, where British summertime performed exactly as we'd hoped with a stormy sky: setting the scene perfectly for the Wild Horses lookbook.
OK, so we might have been sopping by the end of the day, but the Thriftette lookbook turned out perfectly. Lucie and Grace had a set vision in mind - atmospheric, moody - and model Harriet was ideal in her role as beach gypsy. My main responsibilities as assistant were getting coffee from McDonalds, holding the umbrella over our model and saying "shall we get her in the car now? Her legs have gone blue", and honestly at one point I was ready to pack it in and huff off to sit in the warm. Then I realised what an absolute trooper Harriet was and I had no right at all to complain!
If it were Vogue there'd surely be some sort of heated tent or caravan with an endless supply of hot chocolate and fleecy blankets, and maybe we'd be in Barbados or something, with a Photoshopped stormy sky. One day, one day..
You can view the entire
lookbook here
and the accompanying
video here
. Enjoy.