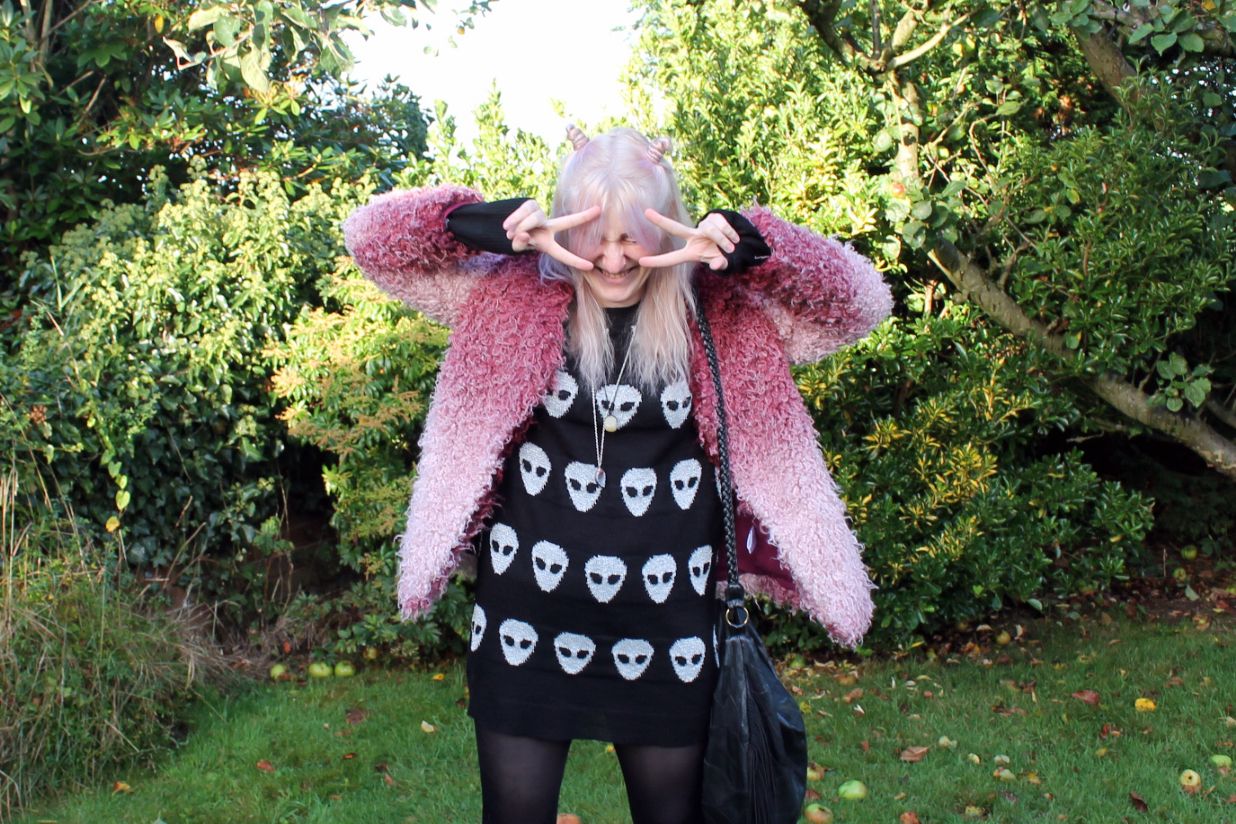 Although I may be in the minority here, I'm pretty glad the weather has taken a turn for the chillier today. It means that it's time to wear fluffy knits, tartan, and velvet.. which I
have
already been doing for the past few weeks, albeit with a brow full of sweat; but today it was definitely cold enough to wear my sicko new alien jumper dress for the first time.
It would have been too easy to style it with my silver David Bowie-esque boots and space buns - totally going to do that soon - but for a casual day at uni I just threw on my Nikes and a cosy carpet coat (never thought I'd see the day I wore sports trainers out of the gym.. how times change). And, how could I resist - little lilac antennae buns. I've been struggling with yellow roots the past few days so I've been toning and purple shampoo-ing hard, and now I look at these pictures I see my hair has actually started to go purple! I'm sat with the new Bleach white toner on my head as I type so hopefully I will have platinum locks by the time you read this.
I definitely
forecast the sci-fi trend last year
(although I would say that, being really modest and all) and my number one dudes Evil Twin are running with it this season: the
I Want To Believe
collection is full of dreamy galaxies, otherworldly intarsia knits, metallics, shredded knits, and their signature apocalyptic slogans. It's just what I'm feeling right now - kinda scruffy, kinda tomboy, but totally badass.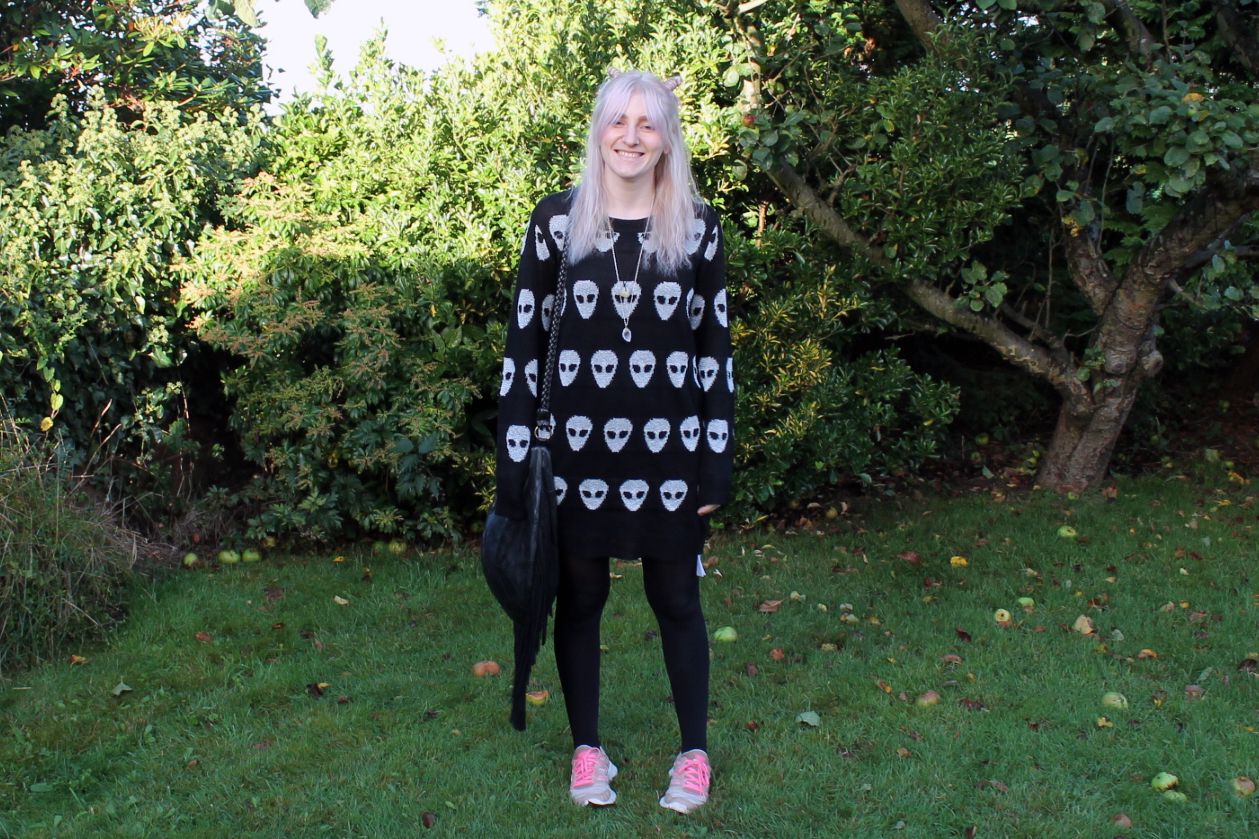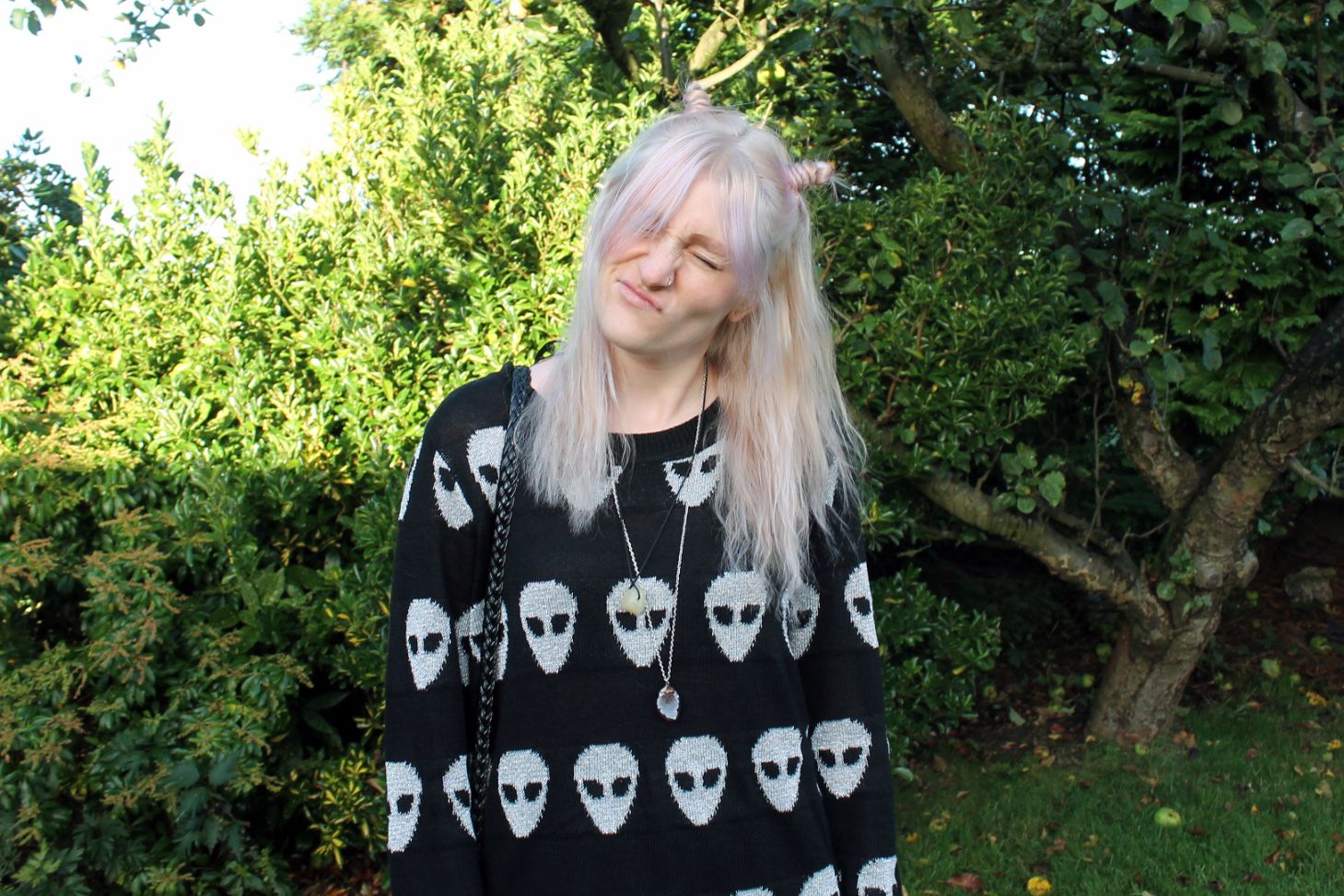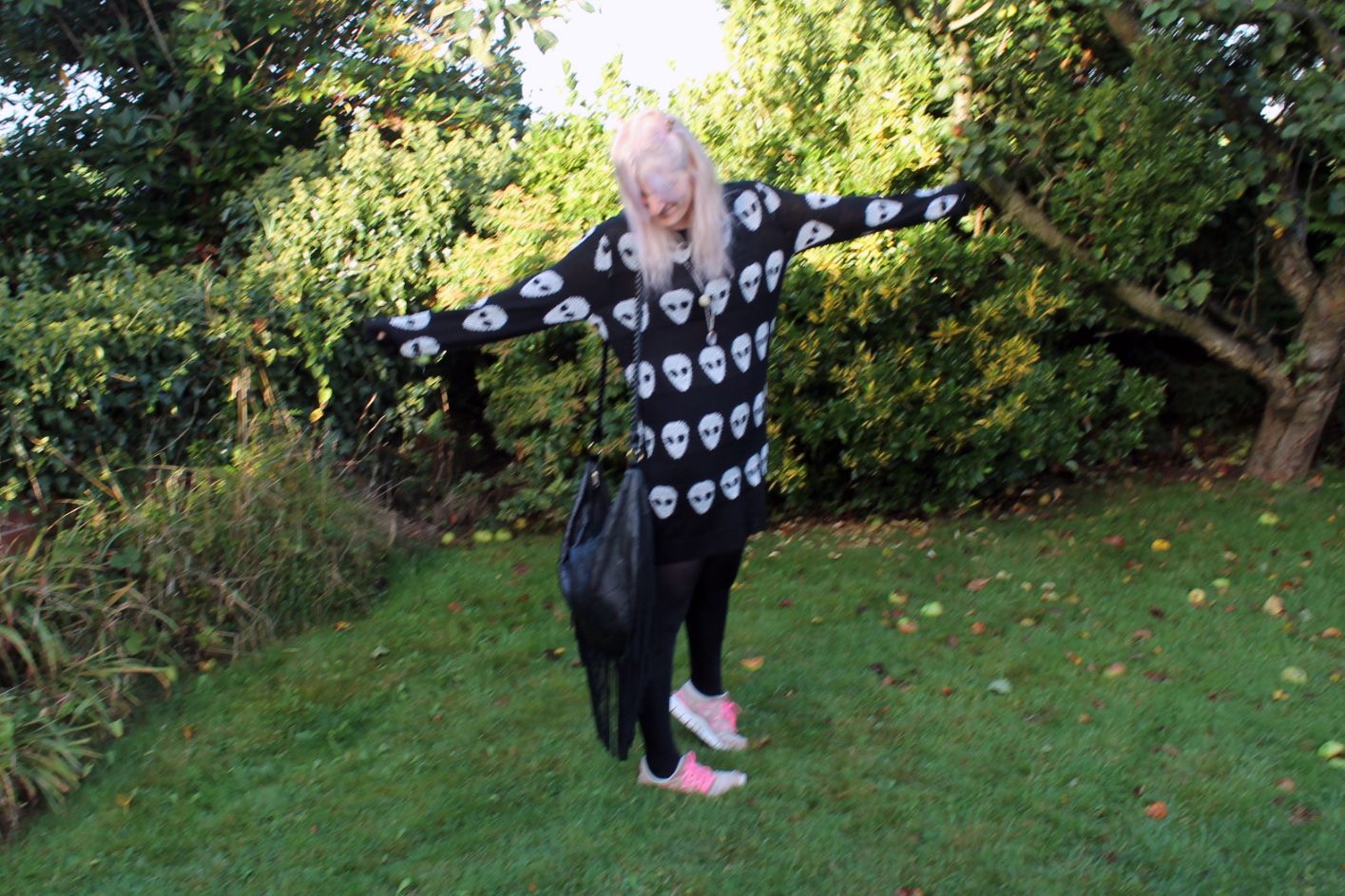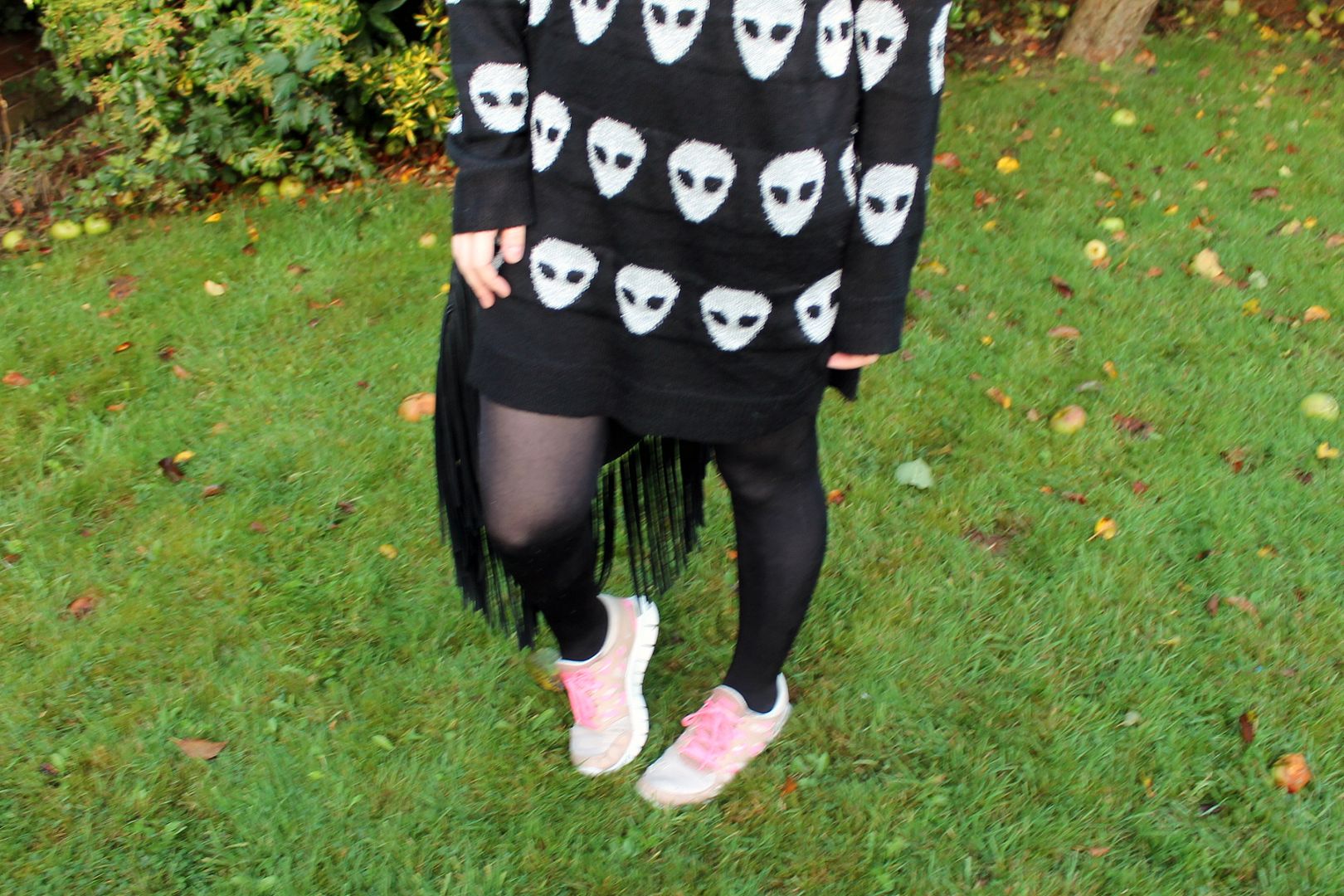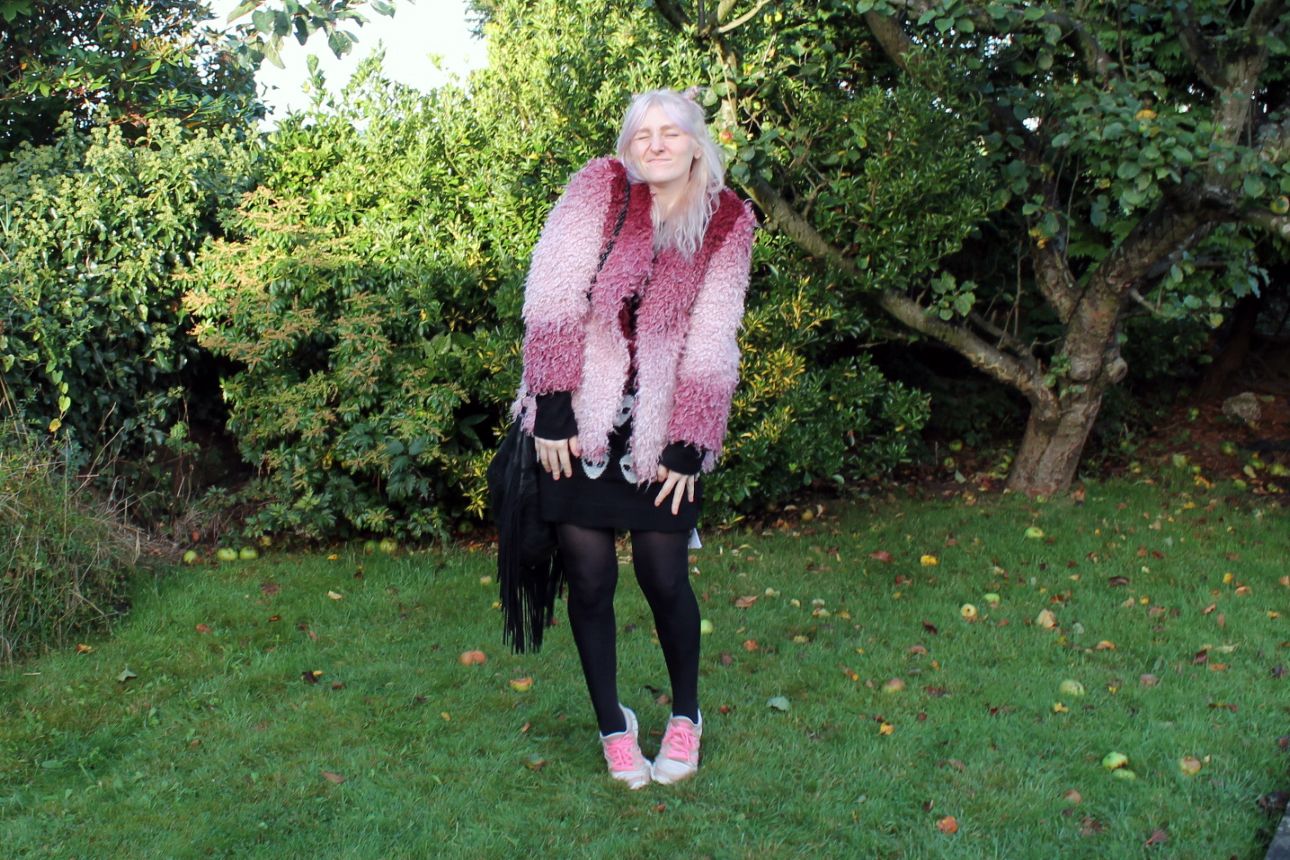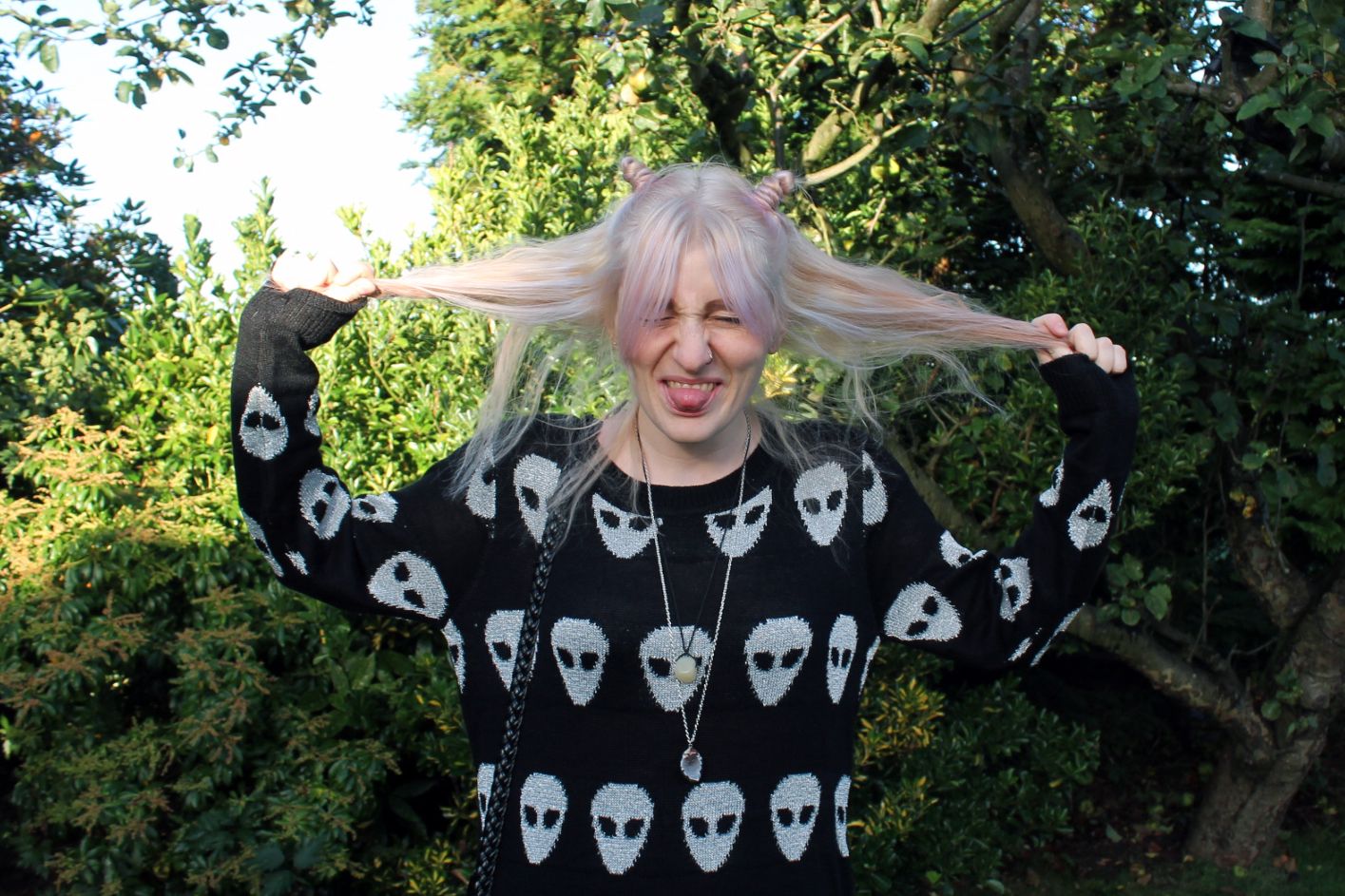 PS. If you started singing this when you read the title, then you and I would have been best friends aged fifteen. And now, too..!