What do women want? This question is oft asked in women's magazines, and the answer is usually some amalgamation of the perfect man, the perfect career and a brood of perfect children.
What I really, really want is the perfect eyebrow. I'm sure I'm not alone in this.. And really, life is made up of lots of little victories, no?

Image from Tumblr
To me, Bambi Northwood-Blyth has the perfect eyebrow. Strong and ungroomed, they are youthful and frame her face perfectly. Sadly I'll never have such grand brows, due to overplucking as a teenager and even shaving them off at one point!
I'm always searching for a treatment or product that will give me the brows I truly desire, and my new purchase, Illamasqua
eye brow cake
and
brush
, I'm closer to perfection than ever before. Easy to apply, it's dramatic yet natural, and lasted from first thing in the morning right the way through to late night drinks.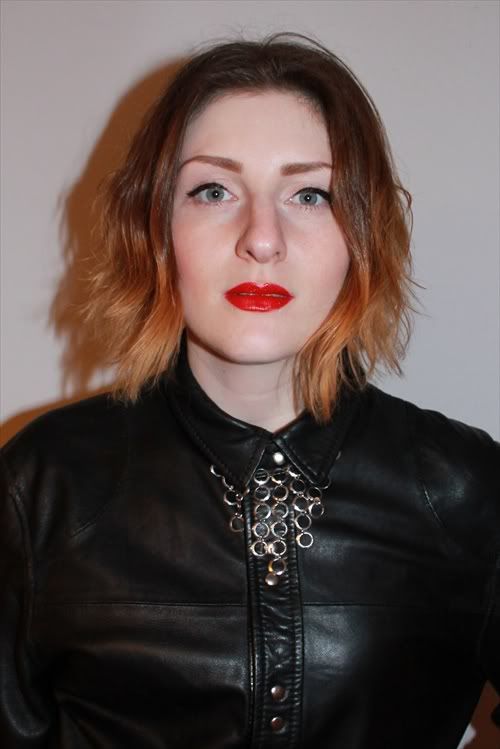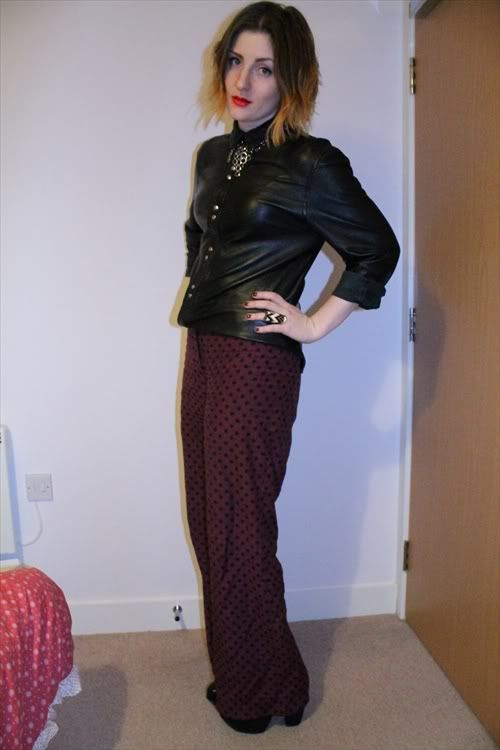 See? Okay, okay, they may not look any different to you and they're certainly not in Bambi territory but I'm overjoyed! Also this is what I wore yesterday to Photoshop and fashion construction classes. Note my winter go-to piece, a leather shirt, and that I am wearing my Miistas. Again. I just can't help it - they're so comfy and cool.
Tomorrow is the
Manchester Bloggers' Meet
, which I am very excited about. I hope to see a few of you there!