The article above (click to enlarge) is the result of an evening's running round town chatting to and taking pictures of fashionable strangers for
Stylist magazine
, which, in my opinion, is the best women's weekly currently available. I tried to prove that my city is just as stylish (I say even more so, but I'm biased) as London; I think we nailed it, Manchester.. don't you?!
Also click on the image below for my write-up of shops and bars to visit in the Northern Quarter, which is the area I concentrated on in my search for style, and a natty little video of me saying "lovely" and "awesome" a lot in a very camp way. A very accurate representation of me, even if I do say so myself!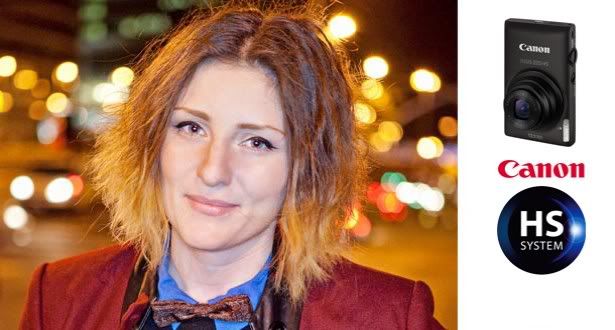 Note to self: brush hair more often
For each shot, the new Canon's new IXUS 220 was used. It's a snazzy little camera, not much larger than a coin purse, but still great at shooting in dark places, like bars and clubs. In fact, Stylist are giving you an opportunity to win one -
upload your best night-time outfit here
to be in with a chance of snapping your way around the bars of the Northern Quarter.