Over the past couple of days the weather has changed drastically in Manchester; there's been sleet, snow, hail, and, of course, buckets of rain. Stuck inside in my dressing gown with the heating on, my mind wandered to warmer, balmier climes, ones where I don't have to wear ten layers just to leave the house.
Just as well, then, the Resort collections have hit the shops this week, most notably at
net-a-porter
. Resort (or Cruise) collections used to be only for the wealthy who needed summery clothing for their January-long jaunts in the Carribbean. No longer just the "bit inbetween", in recent years Resort has taken on an importance of its own - helped, I'm sure, by the rise of social media, blogging, and the ridiculous pace the fashion industry now moves at.
A whopping 200 designers created Resort collections this year, including newbies-but-goodies Prabal Gurung, Erdem, Preen, and Proenza Schouler.
I like to try a couple of these trends out to ease myself into the new season, so I picked out a few of my favourite Resort 2012 trends and styled them as winter-ready daywear.
Tailored pale yellow was shown at Thakoon, Stella McCartney, and Pucci as strong tailoring mixed with white shirts and neutral accessories. For winter just wear one yellow element and team with black or neutrals for a striking look.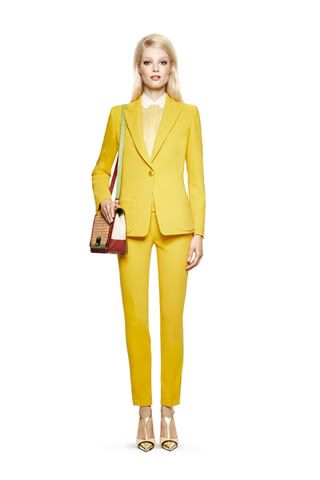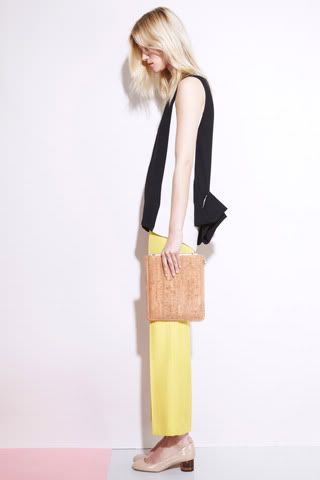 All-over prints were at 3.1 Philip Lim, Louis Vuitton, and Gucci. These pyjama-like looks are styled very simply, the print being the focus of the outfit. Wear in this winter's colours and prints.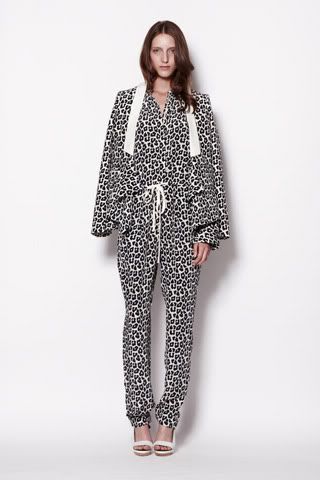 White lace was popular with Alexander McQueen, Lanvin and Alberta Ferretti. These houses all showed frothy, maxi-length confections, which would be impossible to wear in rainy Manchester. Style it out with a shorter-length tunic with warm leather trousers.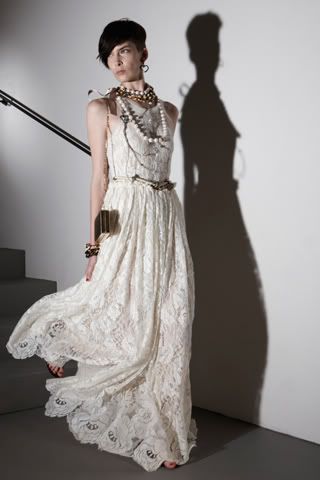 These looks were all styled with items from my existing wardrobe. The one trend that evades me is the boxy waistcoat, shown here at Balenciaga (I'm missing the visor too, but I'll pick one of those up on my next visit to Blackpool beach).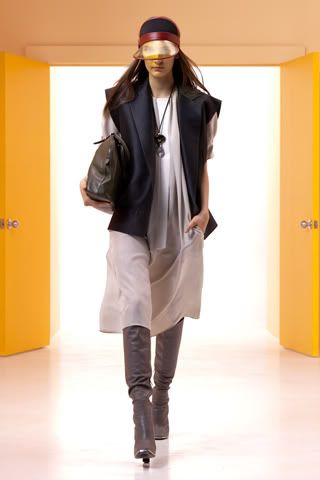 If I were to add any piece to my wardrobe to style this trend, it would definitely be the
Barneys Vintage asymmetric vintage gilet from IL2L.com
; the perfect cover-up for Resort and beyond.
It's also a Vogue's Online Fashion Week pick;
check the coverage for this online event here
to find out about special offers and competitions. You can even win a Lanvin bag,
just by tweeting your #todayimwearing!
If you're in need of more of a fashion fix, the pre-Fall collections are being shown this week. Lap it up, you trend-hungry fashionistas!