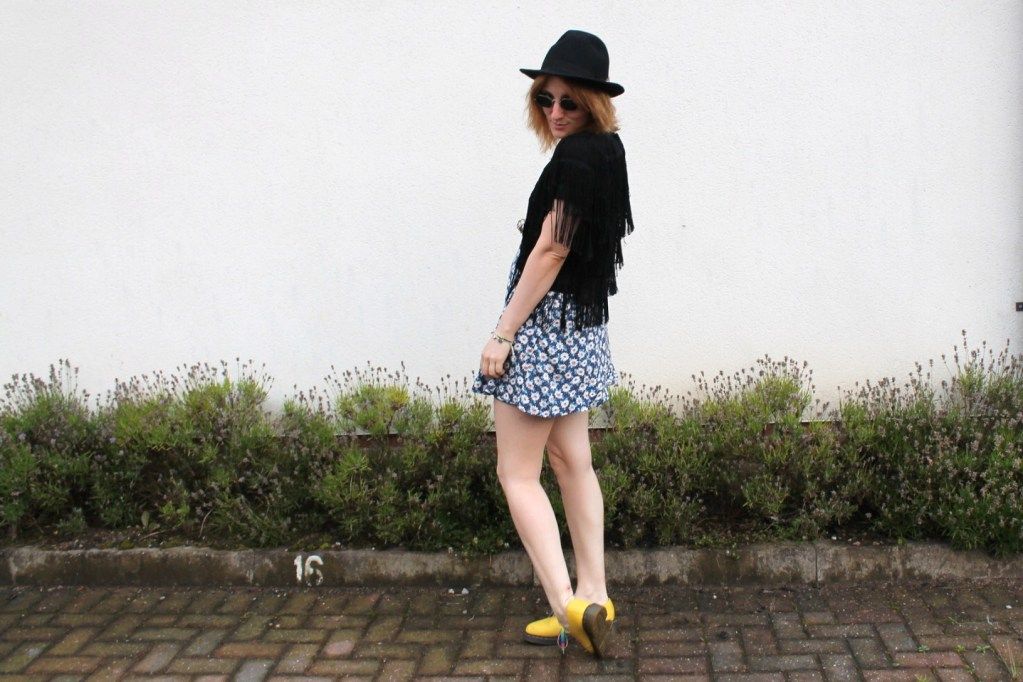 There is not much that will get me out of bed before midday on a Sunday, but a car boot is definitely one of them. Make that the biggest car boot in the UK and I'm sold.
I often say that my parents dragged me up on a diet of boot sales and antiques fairs, which is probably why I'm such a hoarder even today, but although Manchester may have many things - even a beach - what it
is
severely lacking in is opportunities to rummage through bargains. Even our charity shops are classed as
vintage
!
So there was no way I could resist waking up my (very grumpy) boyfriend early yesterday to root through a load of old junk at the
Real Radio car boot sale
. One man's trash is another man's treasure, as they say. I didn't score big but for the grand total of £5.60 I got a fringed jacket - not totally unlike the
recent Topshop ombré one
- a pair of 1970s sunglasses, a lovely slice of agate (I smell a DIY!) and a sequinned table runner that will look just peachy in my new bohemian-style flat.
Speaking of which, I am moving in on Tuesday (just two floors up in my current building to a bigger flat - so not exactly a big move) and am expecting the internet will take a few days to be installed. I've scheduled a few posts to run in that time, and I look forward to catching up with comments, blogs, and fashion news when I am back in internet-land!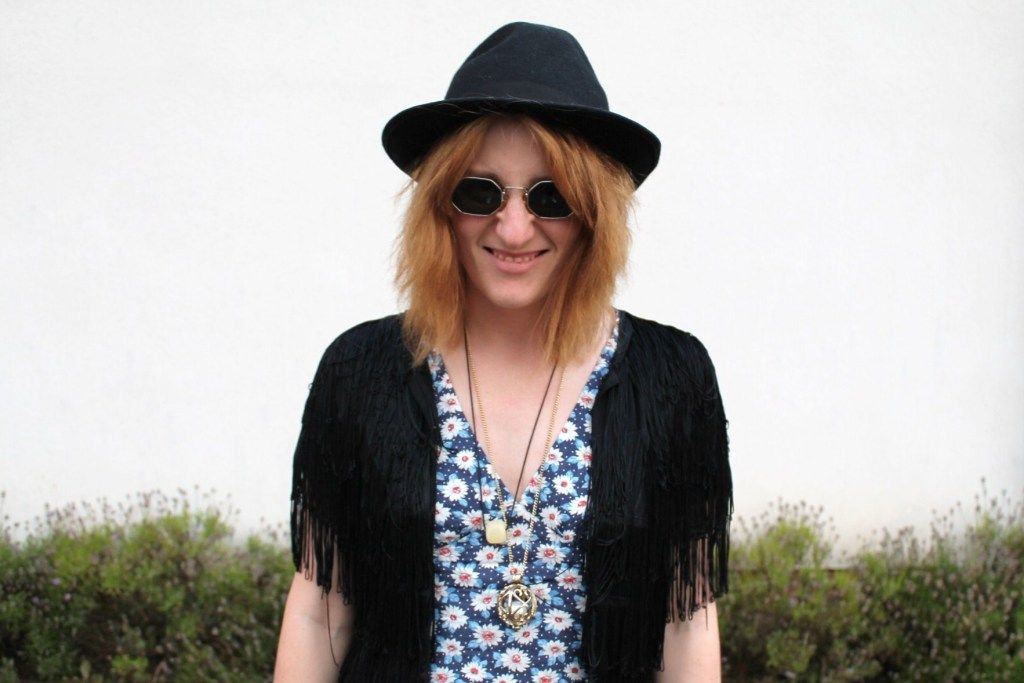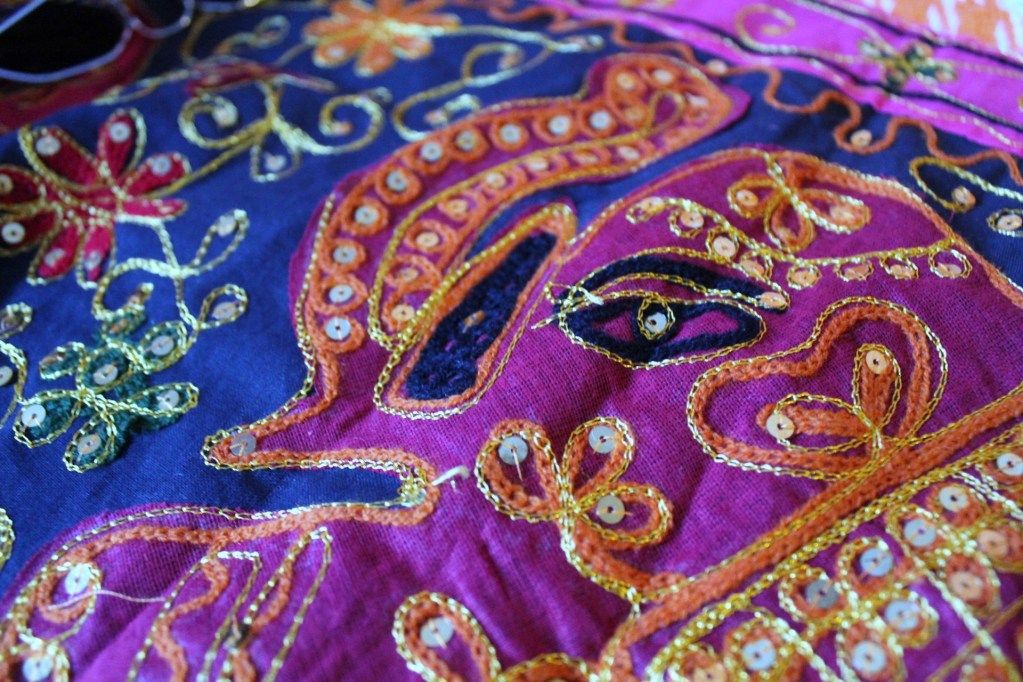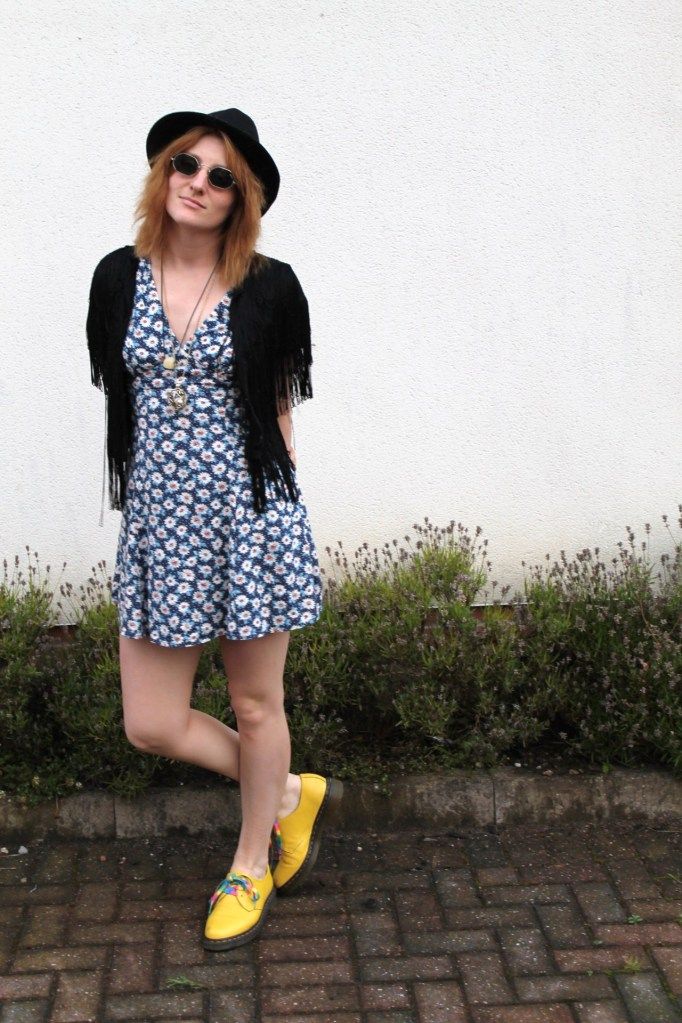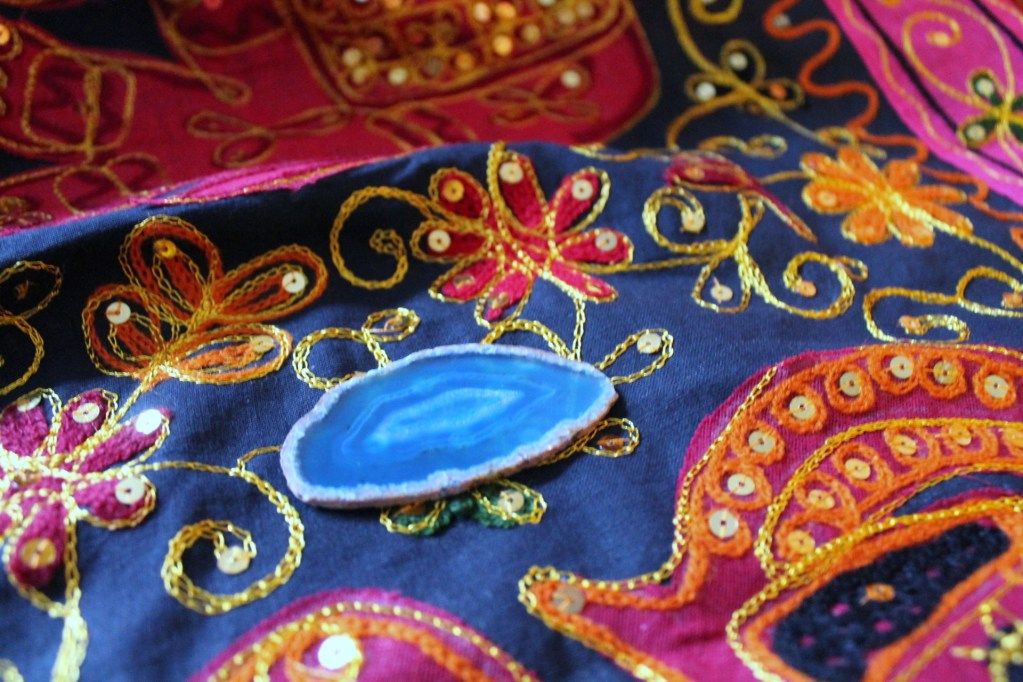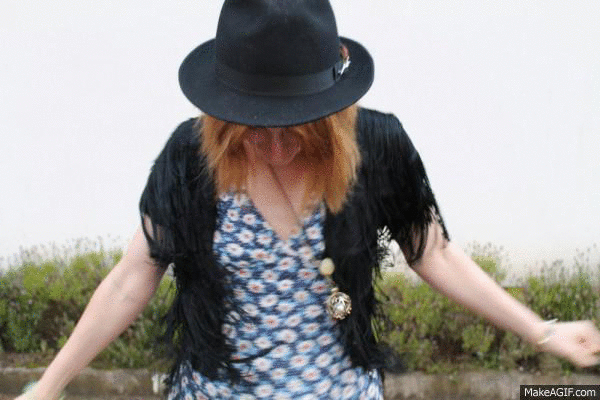 PS. Don't yellow shoes make you really, really happy? They do me!